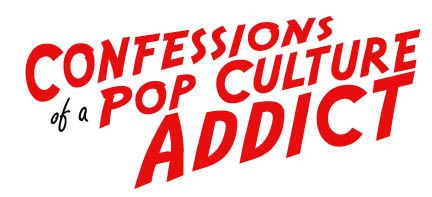 REMEMBERS
LAUREN BACALL
1924 – 2014
Lauren Bacall's footprints are not embedded in cement at Grauman's Chinese Theater on Hollywood Boulevard.  For film fans that flock to the fabled movie theater, which acts as a holy shrine that honors the most iconic stars of Hollywood, it seemed like an injustice that her imprints are not left there amongst the other legendary stars of the silver screen.  But there is a story behind why she is not there.  Lauren Bacall was invited to lay her mark on the courtyard in 1953 at the premier of How to Marry a Millionaire.  However,  feeling that anybody with a movie could get their prints on the famed courtyard, Lauren Bacall became the first person to refuse the honor.  In a statement to the press Bacall wrote "'Before I came to Hollywood, Grauman's Chinese was something very special to me – it meant not only achievement – it was the Hall of Fame of the motion picture industry and the people in it were unforgettable and irreplaceable. I don't think of myself as either – I feel that my career is undergoing a change and I want to feel I've earned my place with the best my business has produced.' As a result she was never invited by Grauman's again.  But it was in Lauren Bacall's nature to defy the Hollywood elite and go against what was expected from an actress of her era.  Smart, bold, blunt and tough, Lauren Bacall wasn't your average Hollywood star.  She looked like a lady, but she could get her hands dirty and could go toe to toe with the tough guys.  As time went by Bacall's feelings on the courtyard proved to be true, but Bacall's statement on her own career was another story.  Lauren Bacall proved to be one of the most famous and respected actresses in American cinema.  The true blue meaning of the term "movie star."  Her death at age 89 took away one of the few remaining actresses from the golden age of Hollywood.
A Jewish girl brought up in the Bronx, Lauren Bacall started her career in front of the camera as teenage model, appearing on the covers of Harpers Bazarre and Vouge before the age of eighteen.  Entering the American Academy of Dramatic Arts, Bacall continued to work as a fashion model by day and a theater usher by night when she got her first crack at Broadway with a walk on in a production called Johnny 2X4 in 1942.  More small parts in Broadway productions followed, but eyes were looking at her in far off Hollywood.  Nancy Hawkes, the wife of director Howard Hawkes, saw Bacall on a cover of a magazine and suggested to her husband that she had the look for the femme fatale in his next picture, To Have or Have Not.  Hawkes contacted Bacall's people and had the nineteen year old girl flown to Hollywood for a screen test.  The story goes that having never been in front of a camera before, a nervous Bacall looked down at her feet and then, with her chin still pressed against her chest, she lifted her eyes to give a piercing and seductive glare into the camera.  That image blew the lid off of everyone in the room.  That stare would become known by film fans as "The Look."  Hawks signed Bacall to a seven year contract, became her personal manager and he and Nancy began to groom her for Hollywood success.  Not long afterwards Bogie met Bacall.
Casting Lauren Bacall opposite legendary Hollywood tough guy Humphrey Bogart not only ignited a fire on screen, but off screen as well.  She was a nineteen year old girl making her first movie.  He was a forty four year old married man, albeit in a rotten marriage, who broke heads instead of hearts.  But there was a magical chemistry between the two, and the audience could feel the raw sexual tension drip off of the screen.  Bogart met his match with Bacall.  She was tough, sexy, liked to drink, liked to smoke and didn't take shit from people.  To Have and Have Not was released in 1945 and was a box office hit, making Lauren Bacall an overnight sensation and the screen chemistry between Bogie and Bacall excited the audience.  Thus, when Bogart left his wife and married Bacall a year later, the audience was ecstatic that the onscreen love affair was now a real life one.  Bacall's marriage to Bogart exalted her from starlet to movie star and together they became one of Hollywood's legendary couples, both on screen and off.
While most Hollywood couples worked apart, thus fell apart, Bogie and Bacall were on fire when they were together and they were sought out as a pair time and time again.  Appearing together on radio and television, they made another three films together – The Big Sleep (1945), Dark Passage (1947), and Key Largo (1948) – all which were gigantic hits.  With her husky voice, blunt wise cracks and that piercing "look" Bacall was the perfect dame in any film noir, and Bogart was her go to hero.
But Bacall also had another effect over Bogart his previous wives lacked.  She seemed to be able to domesticate him.  His fourth marriage, Bogart settleed down and become a family man.  The couple had a pair of children, a boy and a girl, and movie magazines did stories on their home life, although there was plenty of late night parties and boozing for the couple.  But that was the difference with Bogie and Bacall.  They seemed to do everything as a couple and were happy doing it.  They backed each other up, supported each other's projects, did public appearances together, shared each other's politics and became a well-oiled unit.  Even as stars they were equally paired as box office draws both together and separately.  Bogie and Bacall walked side by side and hand in hand on the same path.  There was just something so right about them.
Now Lauren Bacall was very aware of her star power and she had high expectations about the scripts that she chose.  The result was that she rarely made a bad film, but due to her high standards she got the reputation of being difficult to work with.  In other words, she wasn't a pushover, which didn't always prove favorable to the studio heads, especially when it was coming from a woman.  But each film she made seemed to be a winner, and she worked with only the biggest stars and the best directors.  During her peak period she had hits with Bright Leaf with Gary Cooper, Young Man with a Horn with Kirk Douglas, Blood Alley with John Wayne, How to Marry a Millionaire with Marilyn Monroe, Betty Grable and William Powell, Patterns with Van Heflin and Designing Woman with Gregory Peck.
When Bogart died in 1957, leaving Bacall a widow at age 33, Bacall picked herself up and kept working, but her film roles decreased.  Instead, she left Hollywood and returned to New York to go back to her first love – Broadway, which she would be heavily involved in through to the 1980's.  Appearing in a chain of shows on the New York stage, Bacall won Tony awards in 1970 for Applause and 1981 for Woman of the Year.  Bacall was also heavily involved in the Chicago theater scene in the 1970's.  She was romantically connected briefly with Frank Sinatra, and had a short lived second marriage to two time Academy Award winner Jason Roberts Jr, who she had another son with.  Bacall made a few notable film appearances throughout her later years, including an emotional performance in John Wayne's final film The Shootiest, a seat amongst a sea of famous faces in Murder on the Orient Express, the lead role in the star stalking thriller The Fan with James Garner, a cameo in the Academy Award winning thriller Misery, and a memorable appearance in the experimental film Dogville with Nicole Kidman.
But it was in 1996 that Lauren Bacall was finally nominated for her first Academy Award for Supporting Actress when she played Barbara Streisand's mother in The Mirror Has Two Faces.  She was the favorite to win, and film fans worldwide thought that she was justified the Oscar.  However, the Oscar instead went to Juliette Binoche for The English Patient.  In one of the tackiest moments in Oscar history, Binoche took the stage and called out to Lauren Bacall with the Oscar in her hand and waved.  Bacall gave Binoche "the look." Lauren Bacall was finally given an honorary Oscar in 2010 for recognition of her legendary status in the motion picture industry.  Let's see Juliette Binoche get that honor when she's in her 80s!
One of the greatest screen legends, Lauren Bacall was strength and class during her entire career.  Beloved by fans worldwide and throughout the ages, she will forever be remembered.  However, while the handprints in Grauman's courtyard stand like fossils of Hollywood's golden age, Lauren Bacall is not amongst them.  All we have of her is the timeless images of her on film, and the memory that "the look" burnt into our minds.