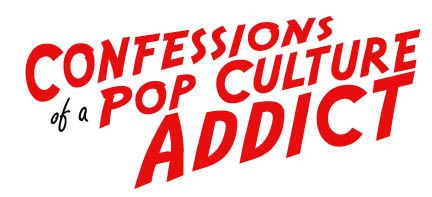 REMEMBERS
JAMES GARNER
1924 – 2014
James Garner had a big part in ending a friendship of mine once.  It's totally true. The story goes something like this.
I was drinking in a local pub on a Sunday afternoon with a group of friends, and one particular friend of mine was in a drunk and surly mood.  Now this guy had a few personal demons, and he could be a mean drunk.  But on this particular afternoon, despite being surrounded by good natured friends, he was in a real fighting mood and viciously put down and contradicted every single thing anybody said.  I don't know if it was on purpose or just circumstantial, but I decided to give him leeway on both his drunkenness and his problems, and I just tried to ignore it.  I was having a fairly easy time blocking it out until he said one wrong thing – "I hate James Garner."
I don't recall just how the rough and tumble American actor even came up, but the idea of anybody hating James Garner was just so alien to me.  I mean, how could anybody hate James Garner?  Everybody loved that guy!  His charm, the wink in his eye, that friendly grin, his subtle sense of humor.  Women loved him.  Men loved him.  Children loved him.  He was the kind of guy that you wanted to hang out with, grab a drink with and set your sister up with.  And what kid in the 70's or 80's didn't at least once imagine that Jim Rockford was their Dad?  James Garner was just this cool guy.  He was a tough guy, but a nice guy.  He watched football, raced cars, sued movie studios (and won) and even marched with Martin Luther King!  He was one of the last movie stars which was cool for being macho when you could still get away with it.  For whatever reason stating a hatred for James Garner was fighting words, so I called the guy out.  "How can you possibly hate James Garner?"
"I just do" my surly drunk drinking companion said.  "I hate his smug face."
"Do you even know who James Garner is? Name one movie that you've seen him in.  Name one!" I demanded.
"He was in Maverick" the guy said.
"And where did you see Maverick" I asked.  I highly doubted he had ever seen the classic TV western that made James Garner a household name.  This was a guy who once said that the greatest western he ever saw was Young Guns.  I should have ended our friendship right then and there.
"I saw it in the theaters" he declared.
"The Mel Gibson one?  Shit.  That doesn't count" I grunted, and I stood up and walked out of the bar.  I had enough of this joker.  I mean, if he had said The Rockford Files, or The Great Escape, or Murphy's Romance, or…hell….even The Notebook I might have let him go with his own opinion but this guy didn't even know what he was talking about.  He didn't know James Garner.  He didn't know James Garner one bit.
One of the first Hollywood stars to be able to cross over from film to television and back again, the James Garner vehicle had the most impact on my pop culture journey was his 1984 film Tank.  Have you ever seen Tank?  Most people haven't.  It wasn't one of his classics.  In fact, in his 2011 autobiography, The Garner Files, Garner wrote of it "Just a workaday movie with nothing outstanding about it."  Obviously it wasn't even one of his favorites.  But when I was nine years old, my Mom brought me to see Tank.  With my father working out of town and unable to find a babysitter, she packed me up in the car and brought me to see it, with little explanation about what the film was about.  It was probably the first film that wasn't aimed at children or family audiences that I had ever seen in theaters, and the basic plot was simple enough for me to comprehend.  James Garner played Sargent Major Zack Carey, a family man who just happens to own his own personal Sherman tank.  When he moves his family to a military base near a small town in Georgia, Carey strikes up a rivalry with the crooked police force while defending a local prostitute.  When the corrupt chief of police gets revenge by setting up Carey's teenage son as a drug dealer and sends him to a work camp, Carey tries everything in his power to get his son out legally.  But when he realizes that odds are stacked against him he jumps in his tank and goes renegade James Garner style!  There were obvious legal shades of grey in the film, but who was the good guy and who was the bad guy was pretty black and white. James Garner was a man taking things in his own hands.  It was about doing what you had to do to protect the people you love, even if it's creating a one man unbeatable war against a greater power, and doing it with charm, integrity and a little bit of humor.  I knew one thing – James Garner was the greatest guy ever!  For months afterwards I drew pictures of James Garner driving his Sherman tank!
Time went by, and I saw a lot of better films, and even a few better films with James Garner in it, and I sort of forgot about Tank like much of the rest of the world.  But one day I was going through bargain bin DVDs at a department store when I found a copy of Tank for five bucks.  "Oh wow," I thought to myself, "I wonder how this movie held up."  I brought it home and was preparing myself for disappointment.  You know when you see a beloved film or TV show from your childhood as an adult and your realize how terrible it was?  That's what I was expecting.  Well imagine my surprise when I fell in love with Tank all over again.  It not only held up, but was just as good as I remember it being when I was nine years old!  Sure, it'll never be one of James Garner's most memorable films.  It's not even my favorite (that'd have to go to The Children's Hour with Shirley McLain and Audrey Hepburn).  But rewatching Tank I was reminded that James Garner displayed love, loyalty, integrity and strength in his character – four of the values which are the most important to me.  That was the worldwide appeal of James Garner.  He was a man we could all respect.
So what of my friend who "hated" James Garner?  Well, I'm not shallow enough to end a friendship just because a guy doesn't like an actor that I happen to admire.  But months later this particular friend did something so asinine that I realized that I needed to just cut this character out of my life and we stopped hanging out.  Friends would sometimes ask why he and I didn't talk anymore and I would always give them the same explanation: "Never trust a guy that doesn't like James Garner."
To this day I still live by those words and I have spoken them many times.  Never trust a man who doesn't like James Garner.  He was an example of what a good man should be.