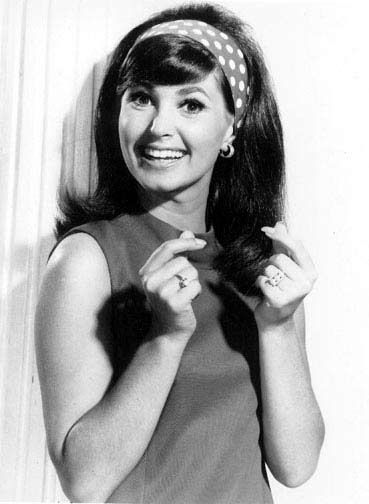 When I was fifteen years old I fell in love with Donna Loren.  I saw her in an afternoon screening of Beach Blanket Bingo on CITY-TV out of Toronto, where she sang a little heartbreak number called It Only Hurts When I Cry.  It was a short scene that had nothing to do with the actual plot of the movie.  A musical cameo if nothing more.  However, to me it became the defining moment of the film.  Forget the wild bikinis and the chaste, yet sexual, humor.  Forget Annette Funicello, Marta Kristen or Candy Johnson.  Something about Donna Loren just struck a chord with me, although I had no idea who in the world she was.  You see Donna Loren was a bit of a mystery.  In the 1990's, when the "age of information" was still developing, my options for solving pop culture mysteries were few, and out of the spotlight for decades, Donna Loren had all but disappeared from the pop culture radar.  However, after years of searching, I discovered that Donna Loren's career in show business is so drenched in pop culture history and lore that, unlike most teenage girls during the 1960's, she was able to touch every single aspect of the entertainment industry.  Television, movies, music and print – Donna Loren did it all.
Although she had started singing as a child, and even made her first national appearance on "Talent Round-Up Day" on The Mickey Mouse Club, Donna Loren started her career in 1963 when, at the age of sixteen, she signed a contract with Dr Pepper as their new spokes model.  However, due to her good looks, her big personality and her strong singing voice, Donna began to branch out and within time became a familiar face on the 60's pop culture scene.  From her memorable musical numbers in American International Pictures' now classic Beach Party films, starring Frankie Avalon and Annette Funicello, to her guest appearances on some of the era's most beloved programs, including Batman, Milton Berle, Hollywood Squares, Gomer Pyle, The Danny Thomas Show and The Monkees, Donna seemed to be living the teenage dream.  But perhaps the biggest splash of her career was when she got a regular gig on America's greatest rock n' roll party, Shindig!  Donna appeared in numerous episodes singing some of the era's biggest hits, and appearing alongside some of the 60's most important performers.  For five years Donna Loren was living the "All American Dream" as seen on TV.  But in 1968, despite being offered her own TV series to be produced by Danny Thomas and Aaron Spelling, Donna turned her back on her show business career and retired at age twenty-one.  After decades of staying out of the public eye, Donna slowly faded from the cultural radar, eventually to become the "It" girl that time forgot.  Yet, while she may have been out of sight and out of mind, to her fans that remembered her during the 60's, and those, like me, who discovered her in movie matinee reruns of Beach Blanket Bingo, Donna Loren remained to be the mod girl of our dreams.
Now, four decades after she left show business, Donna Loren is back.  After years of living in Hawaii, Donna Loren has returned to the cultural radar with a new album, personal appearances at autograph shows and venues in the Los Angeles area, and is working on a brand new autobiography in which she plans to reveal not only the story of her career, but why she left show business and what happened during her reclusive years.  Seeing her reconnecting with fans on the internet, it is almost as if Donna Loren had never left.  As one of my very favorite pop culture girls of all time, it was an absolute thrill to have the chance to talk with Donna Loren.  So I went to the store, purchased a Dr Pepper (i mean, what else are you going to drink when talking with Donna Loren), and settled in to chat with my favorite Beach Party girl.
CONFESSIONS OF A POP CULTURE ADDICT PRESENTS
THE MOD LIFE OF A DR. PEPPER GIRL:
A CONVERSATION WITH DONNA LOREN
Sam Tweedle:  To me it seems like the 1960's is a lifetime ago.  Does it seem like it's been an entire lifetime to you?
Donna Loren: The 60's is a very unique period of time.  I think there is a continuity of that era, where I believe the seed was planted for the renaissance that began, and now, through two generations, is still continuing through the music, through the culture, through the architecture and even through politics.  If you are referring to my time away from the public, I always have sung in my own privacy, because that is just something I love to do.  I've always kept my nose into what's going on in the current music, because my family is involved in music.  I think it's a question of when I was public, and for how long I wasn't.  Now I'm approaching that position again of reaching out, because I kind of feel like people are coming out of the woodwork to participate on this planet and make it a better place.
Sam:  I remember when I first got interested in your career as a teenager growing up in the 90's; it was very hard to find information on you.  Now, all of a sudden, you are back on the radar.  What made you decide to reappear?
Donna:  That's a very good question.  Well, let me go back to 1968 when I had decided that I had a long childhood/youth oriented career from the ages of seven to twenty-one, and at twenty-one I retired for a variety of different reasons.  I know that I'm not the only one, but I know that there's only a few of us who took this much time out of the public.   Some of us are still rockin', and some of us have been taken by illness, and some of us have been taken by overdose or some other trauma.  At my time, in this life, I just feel like it's time to get back in the world, and see where I'm a good fit.  I remember in 2008, and I remember it very vividly being on a full moon in August, I just received an idea.  It's more than an idea.  You know when the light just goes on?  You get plugged in or something.  Well that's how I felt.  I knew that now was the time to see where I fit in and how to participate.  Well a few songs had come to me, and I hadn't written in many years, and that lead to me going into the studio.  I was living in Hawaii at the time, and there was an amazing state of the art studio not that far from where I lived.  So I made arrangements to do some demo work there.  I have children that live in Los Angeles so I was commuting there quite often, and when I came back to LA I met someone who I wanted to work with who had a studio and was a sound engineer.  It took me fifteen songs to feel like I could tell my story, and put it down, and put out an album after four decades.  So that started the process, and it was very much a spontaneous, creative process.  I've been writing my autobiography for the last year and a half, and I am hoping by the end of this year that I will be wrapping it up and putting it out there, because I know being part of the 60's, and being part of pop culture, that it was such an impactful time that being gone from it, I really wasn't but I was out of the public.  So I want to write about my experience when I had my career, and how it was more or less unique.
Sam:  You've mentioned twice that you want to find out where you "fit."  Have you discovered that yet?  Have you found your niche?
Donna:  (Laughs) It's interesting.  In writing, as a lot of writers say, there is a catharsis, and I've learned so much when I've put pen to paper and sorted out my thoughts.  In my first career, I was young and I really had a different set of circumstances.  [There was] a different energy that I was orbiting in.  All these years later it's so much different.  In the 90's a huge change happened with me when I found out a family secret.  I had just moved to Hawaii, and found myself in a place that was peaceful and tranquil, and I could process this new information, which took me fifteen years.  It's still taking me time, but when I decided to move back to California I realized that change on this planet is really happening… It's up to each individual to choose to be in the creative and loving space.  You just have to follow your heart or just go down that dismal path of destruction.  I believe that most of us are creative and loving beings, and we need to take a firm stance and create the world we want.
Sam:  When you were at the top of your career you were only a kid!  You were still a teenager!  I read that when you were doing the Beach Party movies that you were the youngest person on the set.  But despite this you were probably one of the busiest teenagers working in show business during the era.  You were doing everything.  How did you have time to do it all?  Did you sleep?  Was it stressful?  Or were you living the American teenage dream?
Donna:  (Laughs) Well I was living the "American" dream.  I wasn't living the "teenage" dream, per se, because my work translated to support my family.  That was a lot of pressure on me.  But, in retrospect, something in my makeup allowed me to take on that extra responsibility.  Then I was blessed with the option, at a very young age, to retire.  It's always traumatic for a young person, regardless of what takes them out of their role as a child, for making decisions along the way to teach them how to take on major responsibilities as an adult.  When you skip the sequence, one day you've got to go back and do it, or you spend the rest of your life dysfunctional.  There's just no question about that.
Sam:  What did you do to prevent yourself from being dysfunctional?  There were never any stories of Donna Loren smoking dope with Jim Morrison.  You had the image of being the "good girl."  How did you stay on the straight and narrow, or did you?
Donna:  (Laughs) I was exposed to all that stuff, but my career was really unique that I wasn't just a recording artist or an actress.  I started my career, literally, by signing a contract with Dr Pepper.
Sam:  Do you still drink Dr Pepper?
Donna:  You know, I never really been a soft drink fan, but I drank a lot of it when I was making commercials.  (Laughs)  But let me put it to you this way.  Every other actor or artist that I knew who was close to my age went from record to record, or if they were lucky, they were on a series and went season to season.  But there was a real insecurity there.  Any form of [stress] that a child experiences, be it divorce or illness or needing to stop school and participate in helping your family, those type of experiences linked with show business and not knowing where your next job is, can lead to all types of things.  Well, I signed a seven-year contract when I turned sixteen, which allowed my family the security of knowing that, for that time, they were taken care of.  That's how my career started, although I was working and singing nine years before that.  The basis of my career, and my sense of my responsibility to my family, kept me on the "straight and narrow" besides the fact that I had an image to portray, and I had a contractual agreement with Dr. Pepper that told me that I had to weigh between one hundred and eleven to one hundred and sixteen pounds or they'd cancel my contract.  When I turned eighteen and I saw girls taking their bras off, I tried that and Dr Pepper stepped right in and said "No.  Not here."  That was an experiment that failed for me but I still have those feelings.  (Laughs).  I'm just that way.  I'm not a conformist.
Sam:  Was it hard having Dr Pepper breathing down your neck?
Donna:  The positives outweighed the negatives.  Not only did Dr. Pepper give me so much exposure, but they sent me all over the country.  I was in Dallas the day that President Kennedy was assassinated, and I tell that story in my book.  I witnessed what was going on in the mid to late sixties in the South with segregation.  I was there.  How many people can say that?  It was crazy, and it actually still is unfortunately.
Sam:  Looking throughout your career you had a strong association with Dick Clark.  What sort of connection did Dick Clark have in regards to your career?
Donna:  He was also affiliated with Dr Pepper.  [Dr Pepper] sponsored so many of the shows that he did.  I never asked him, so I don't know it for a fact, but he was a smart businessman and I wouldn't put it past him to have had stock in Dr Pepper.  They sponsored so many of his projects, and I think they still do.  So [Dr Pepper] introduced us.  You know how they introduced us?  It was crazy.  If you can imagine that you're sixteen years old, you've just signed a contract with a major company, and you are told that you are going to co-host a television special with Dick Clark.
Sam:  Oh.  I've heard about this.  This is when Dr Pepper filled a house full of some of Hollywood's biggest young stars and had you and Dick Clark bantering with them.  What was that like for you?
Donna:  It felt comfortable.  It felt like second nature, although I was in awe.  While I was doing it I felt very much in synchronicity with the whole scene.  But looking back it's kind of an awesome experience.  It would be that way if you met a President of the United States today, because Dick Clark was such a major celebrity.
Sam:  Now that TV special was broadcast the same week as the Kennedy assassination, wasn't it?
Donna:  It was broadcast the day after.  Kennedy was assassinated on the 22nd of November, and the special was aired on the 23rd of November.  I know this because my mother kept a diary of my career, so while I'm writing my book I have it as a reference.  That was such a profound experience.
Sam:  I want to discuss Shindig! with you for a while.  I love Shindig!  I think it was the greatest rock n' roll party ever broadcast on television.
Donna:  I agree with you.
Sam:  The stars and the performances and the combinations of talent.  Ed Sullivan was one thing, but Shindig! was so raw and sexy.  I just love watching you and Bobby Sherman and Darlene Love and all the dancers.  What was it like being a teenager and being on with all these incredible performers in this ultimate rock n' roll party?
Donna:  Well, first of all, I have to give kudos to the producer Jack Good, who really should be in the Rock n' Roll Hall of Fame.  This guy was a Brit who started to do shows like that in England.  He was a friend of Brian Epstein and he knew the people there.  He decided to come over to the US and got into California, got into the Wrecking Crew, and he just sourced out all these West Coast people, put them together with the great British acts and totally let us have our freedom.  That's something else that I'm so appreciative of.  I just got some communication from Jack last Christmas.  He's in England again.  But what a brave soul.  If you can imagine on network television, which basically had its moral principles and, shall we say, racial biases, and probably even gender biases, and he challenged the network because the network didn't want black and white singers on television together.  They did not want them to have close contact.  He literally put them to the test, and they dropped the ball and he got on the air.
Sam:  You know Donna, I have never thought of that before.  I never thought about how Shindig! really was the pioneer of mixing black and white performers together on one stage.
Donna:  Yeah.  I never met him, so I can't speak as an authority, but Ed Sullivan had a stage where everyone was segregated.  Each act was separate, so there was no contact with mixed company.
Sam:  Shindig! had you singing some of the biggest songs of the era when they couldn't get the original performer on the show that week.  Was that intimidating that for you?
Donna: Not at all.  I loved covering those tunes.  If I could sing a Dusty Springfield song then that was fantastic!
Sam:  It was bold though, and it's amazing how you could pull off some of those songs.  For instance, I saw a clip of you singing Goldfinger, and anybody who is going to go on television and cover a Shirley Bassey song has some huge shoes to step into, and you pull it off.  You were just a kid pulling off Shirley Bassey.
Donna:  Thank you.  Tell you the truth, Goldfinger is the music that's sitting on my piano right now.  I'm putting together a band, slowly and surely, and I want to call it "surf music," and since surfers are fans of the Bond movies I want to incorporate Goldfinger.
Sam:  Now I discovered you through my love for the Beach Party films.  It's such a strange genre of film, which nothing like it exists today.  Was everybody on the set having as much fun on the set as they seemed to be?
Donna:  My life was very insulated.  I was the youngest one on the set.  The only one younger was Stevie Wonder.  The reason I was in the Beach Party movies was because they were sponsored by Dr. Pepper.  But I later found out that the advertising company that represented Dr. Pepper had a very master plan, and one of the executives was a screenplay writer, and he wrote Muscle Beach Party.  He had me put in the movie for product placement and I was supposed to sit at a table and hold bottle of Dr Pepper and that was it.  But the music director heard my commercials for radio and television and said, "Oh, you can sing."  So that's how I did my first song, Muscle Bustle, with Dick Dale.  But I always had my representative from Dr Pepper, or someone for the ad agency, on set with me, and it was very much business.  So I was basically an observer of everyone else having fun.
Sam:  Okay, but in my opinion, It Only Hurts When I Cry is one of the stand out moments of Beach Blanket Bingo.  I mean, besides maybe the opening number, and the mermaid, I think of you doing that song.
Donna:  Oh.  Well, thank you.
Sam:  I can't be the only person who has ever told you that.
Donna:  Well, everybody always talks about the bikinis and "chicken tushies" and all that kind of stuff.
Sam:  Another thing that you did, that is very well remembered by pop culture fans, is when you played Susie the cheerleader in Batman.  You got to play a villain!  Here you were, nice little Donna Loren, playing The Joker's female companion.  What was that like for you?
Donna:  Well, fortunately there was a happy ending.  I could be a little evil as long as I became a lot of good.  It was a little bit of a stretch, but it was so campy.  I never really considered myself a serious actress, so it was fun to try something new.  Actually, it turned out that when Shindig! was cancelled it was like the rug was pulled out from under me.  Although I had the contract from Dr. Pepper, it felt like I had a very big void in my life.  Before I knew it I got cast in Batman, which took the same time slot of Shindig!
Sam:  So was that sort of bittersweet?
Donna:  No, because when my Dad used to drive me to the lot to do Shindig! there would be teenagers lined along the gate waiting for whomever was entering, so we always had that environment.  So with Batman, you couldn't drive on the lot of Desilu without all these teenagers trying to climb over the chain link fence.  It was a complete link energetically.  It was one pop culture experience to the next pop culture experience.
Sam:  As a teenage girl, you were surrounded by the biggest celebrities and idols of the era.  Was there anyone you met that you were a fan of, and that really blew your mind?
Donna:  Absolutely Dick Clark.  He was larger than life.  The people that came from England; I didn't get to meet the Beatles on Shindig!, but I did become acquainted with them later on.  I was just totally in awe of their music, their beliefs, their courage and their talent.  I met Annette Funicello when I was on The Mickey Mouse Club.  I was only ten, and she was fourteen.  To reacquaint ourselves in the Beach Party movies was a trip for me, because I always looked up to her.
Sam:  You have been doing some autograph shows in the last year.  Your next show is the Davy Jones Memorial Convention in March 2013.  Is doing autograph shows a new experience for you?
Donna:  Oh yes.
Sam:  What do you think of that kind of experience?
Donna:  Well, it's like a family or high school reunion.  The faces are familiar, but you don't quite remember the details.  It's about connecting with people, and most people are very well intended.  Sometimes they want to share their lives, or they want to hear something from me, and that's what it's all about.  Ever since chefs became celebrities, and models became celebrities, recognition has started to be given to so many people on so many levels.  In the 60's a model was some silent beautiful figure who you never heard her voice, or knew her name, except for the giant ones.  You might know Twiggy.  But the other aspect is that pop culture in the 60's, or even a little bit earlier in the 50's, is our history.  We don't want to cling to the wars.  At least that's my experience.  The people that have survived, and that are still with us who put themselves in the position to meet the public again, are given that sort of recognition that [they are remembered], and shown a bit of appreciation.  If you are in Europe, or South America, or Asia most people in the public are always held in high esteem.  It's in America where people are so fickle.  This whole resurgence of showing appreciation and giving recognition to people who maybe haven't decided to work, or decided to take a different direction in their lives, now have an opportunity to link the past with the present.  Maybe they're active now, after many years, like myself.  It's a phenomenon that we have this opportunity.
Sam:  When I became a fan of yours I wasn't really sure who you were or what you had done.  It wasn't until the Internet became a reality that I really was able to understand the full extent of your career.  How has the Internet affected you directly?
Donna:  Well, it has given me the opportunity to communicate with thousands and thousands of people all over the world.  My current husband and I moved to Hawaii in 1995, and we moved to a very rural area, and something about it made me feel that I needed to stay connected.  A lot of people who move to an island decide to cut themselves off from the world.  I didn't want to do that.  So we set up a computer and learned about e-bay and saw some of my old scripts and photographs floating around even back then.  Let me just say that from 1968 to 1995, no matter where I was, and while I was married to my first husband and raising my children, every year I would receive little index cards requesting an autograph.  Every year I would buy small photographs and be prepared to show my appreciation of people finding me.  How did they find me?  I don't know.  I had no idea.  Since 1995 we decided to develop that even more.  It's just incredible.
Sam:  Well I believe that once you put yourself into the public sphere that becomes forever.  You always have your fan base.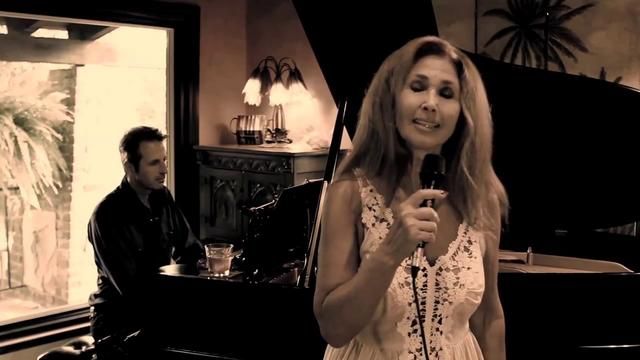 Donna:  When you know people care about you it's your responsibility to give back to them.  I'm sure you know how that feels.  You love giving.  Just talking to people, putting it down, getting it out there.  It's just giving.  I've got to give a shout out to this one fan, Matt, who lives in New Jersey.  He flew out to Los Angeles for the second time I ever did anything in public and he met me and we bonded.  Now, every time I go to New Jersey, Matt makes sure that he takes me wherever I need to go.  I know his family.  We've gone and eat pizza together.
Sam:  How about younger fans that didn't grow up in the 60's.  Are you meeting younger fans who are interested in your work?
Donna:  It's happening more and more.  Again, I think it's reverence for the mid-century culture and for that whole period of time which we still yearn for.  It's like a dormant seed, and it's up to your generation, and the next generation, to water it and make sure that the seed that was planted back then grows and flourishes.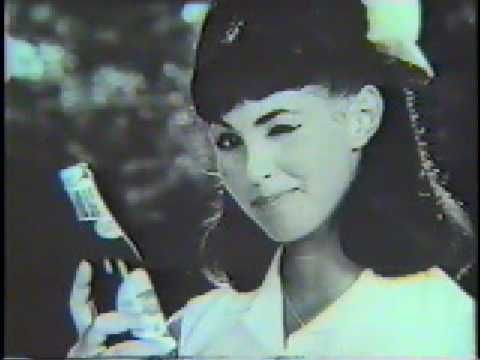 I have a degree in media studies. I have been writing about pop culture for over a decade. I have interviewed over a hundred celebrities.  However, never in my life have I ever heard anything more profound about the importance of pop culture as I did when listening to the musings of Donna Loren on the subject.  In only a few words she summed up my feelings more perfectly than I thought possible.  But only someone whose life was so entwined with pop culture of her time could come up with such a statement.
Donna Loren did it all. The 60's wouldn't have been the same without her. She helped shape the history of one of the most dynamic eras of entertainment, one part of a fertile base from which so much of our current pop culture has grown. Time will tell if Donna ever finds where she fits into the history of the medium, but to her fans, both old and new alike, she will always be an important part of our pop culture experience.
For more information on Donna's career, and upcoming appearances and activities, make sure to check out her web-site http://www.donnaloren.net/, and you can connect with Donna via twitter at https://twitter.com/DonnaLoren and facebook http://www.facebook.com/DonnaLoren.  Also, make sure to check out her new album, Love it Away, which is avaiable now at amazon.com.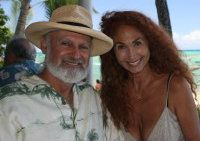 POP CULTURE ADDICT NOTE:  I want to send a big thanks to Donna's husband Jered Cargman, from Swinging Sixties Productions, for arranging the opportunity to talk with her.  Thank you Jered for all your support, and allowing us to help share the story of a very special and talented woman.  I hope that we'll communicate more in the future, and that we can work again soon.