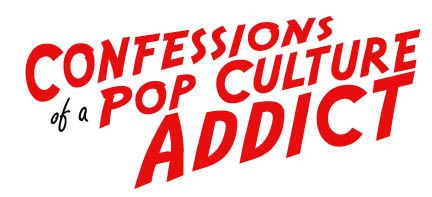 REMEMBERS
ANNETTE FUNICELLO
1942 – 2013
"Who's the little lady who's as dainty as a dream? Who's the one you can't forget? I'll give you just three guesses. Annette, Annette, Annette!" – "Annette" by Jimmie Dodd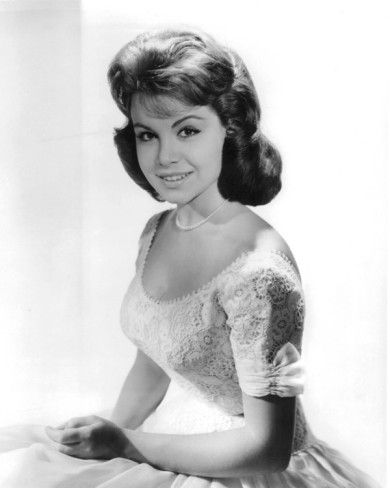 Last week pop culture lost its favorite girlfriend. An entire generation of baby boomers grew up with the original Disney teen princess Annette Funicello. From her debut at the age of twelve as the most popular Mousketeer on The Mickey Mouse Club through to her role as Frankie Avalon's main squeeze Dee Dee in American International Pictures popular Beach Party films, Annette Funicello was living the American dream in the 50′s and 60′s. But Annette's fairytale life would turn into a dehumanizing nightmare where she lived as a shadow of her former self in a paralyzing uncommunicative shell due to her twenty year battle with multiple sclerosis.  Annette's story is a tale where bad things happen to good people.  Last week Annette's story came to and end when she passed away at age 70.  After a long battle, Annette's suffering has finally ended.
Over the years, due to my personal interest in both the Beach Party films and The Mickey Mouse Club, I have spoken too many of the people that worked with Annette Funicello and it is fair to say that everybody who knew Annette recognized her goodness. Annette Funicello was one of the universally loved individuals on the pop culture journey. Described as being a good and kind person, never has a cruel or sordid story been told about Annette. She has one of the most untarnished legacies in pop culture history. It was her inherit goodness which could accredit for her success. Even Annette herself would readily admit that she was never the most talented actress, greatest singer or sexiest girl, but everybody agreed that Annette just had that special quality that drew an entire nation to her. Annette had natural charisma and sincerity, which brought her a long long way.
Everybody knows Annette's story. At age twelve Walt Disney saw her perform in a production of Swan Lake and scouted her for the new children's program, The Mickey Mouse Club, which was in the development stages.. Now in the early weeks of The Mickey Mouse Club, the producers of the show cast a large group of kids and basically threw them together in a Darwinesque "survival of the fittest" situation. None of the original Mouseketters were sought out to necessarily be the star of the show. The kids were divided into three groups: the white team, the blue team and the red team, which allowed the production team to work with different groups of kids at different times, but would eventually be used as a way to separate the Mouseketeers based on their importance to the production. The red team was the group every Mouseketeer sought to be in because they were made up of the kids who would eventually be the stars of the show. They were the Mousketeers that could learn their lines and routines the fastest, and that ended up in the famous role call. Talented enough to get into the red team, in the beginning Annette was treated as just another one of the gang. In fact, the producers of the show seemed to be banking more time onto Darlene, Bobby, Cubby and Karen. It wasn't the producers who shoved Annette out in front of the camera. It was the American public that chose her. When the fan letters started coming in, Annette was getting, above and beyond, the most mail. There was something about her that kids loved, and Walt Disney knew that he had found his breakout star. Knowing that he had a good thing going, Annette became the star of the show, got her own serials, her own theme song and appeared on the majority of the marketing material. She became the name and face of The Mickey Mouse Club, and one of Disney's biggest commodities.  There was no way that Disney, or anyone, could have known that Annette would be so popular with the public, but once she did they ran with her.
So what was it about Annette that made her a phenomena? Personally, I believe that Annette had a natural crossover appeal unlike any teen star of her generation. Although The Mickey Mouse Club was supposed to be made up of no showbiz kids, for the most part the children cast on the show were extraordinarily talented, and had the gloss of Hollywood sticking to them. Annette, on the other hand, was different.  She was more like one of the little girls that might live in your neighborhood, or go to your school. Annette didn't look Hollywood.  Being an Italian-Catholic on television was still extremely rare in the 1950′s, and something about Annette's dark hair and deep eyes separated her form the peroxide blondes which seemed to cover Hollywood during the era. It's possible that while the other Mousketeers entertained 1950′s youth, Annette was someone that the audience had an easier time relating too because they recognized her as being one of them. She was a comforting touchstone welcoming kids into the world of television.  Furthermore, Annette had an appeal to both boys and girls. An entire generation of baby boomers had their first crush on Annette Funicello, while little girls across America looked up to Annette as an older sister. Annette's down to earth appeal made her an instant star. When The Mickey Mouse Club ended in 1957, Disney cut dozens of talented kids loose from his stable, and only Annette got her contract extended.  Although she only made a handful of films beyond The Mickey Mouse Club, Annette will always be synonymous with Disney.
But as history has shown time and time again, just because a child star can charm an audience doesn't mean their appeal will continue as they grow up. Annette Funicello proved to be one of the exceptions to the rule, working as a triple threat in film, television and music well into her twenties. She would make her transition from teen to adult in AiP's Beach Party films during the 1960's which gave her a perfect platform to maintain her popularity for the most of the decade. With a high camp vibe that was embraced by audiences, you didn't have to be able to sing or act particularly well in these films. All you needed was high energy, a sense of humor and plenty of charm, which Annette had plenty of. She and Frankie Avalon had an on screen chemistry that people loved, although much of their screen time together were spent breaking up, messing with each other's heads, and getting back together. But, again, what made Annette so appealing in the films was her wholesome image in a backdrop of a sexual revolution. Although aimed at young teens, the Beach Party films were as hyper sexual as mainstream films got, with girls in bikinis, boys in briefs and everybody jiggling all over the screen. But in the middle was Annette's loveable character Dee Dee who didn't wear a bikini, wouldn't go all the way, and wanted to marry Frankie and start a family.  Annette was still living up to America's 1950′s morals, and while the other girls on the beach were sexualized and wild, Annette was a sweet virgin in a sandy Sodom and Gomorrah located on the California coast. She was still the kind of girl that girls could look up to, and that guys could bring home to mother. You didn't introduce your Mom to Ann-Margaret or Nancy Sinatra.  You wanted to bring home Annette Funicello.
By the time that the 1970′s came around Annette had pretty much retired from show business. Now married and raising her own children, she still appeared on talk shows, and made the occasional television appearance and was always quick to jump on any project that Walt Disney Studios wanted her for. She was devoted to the House of Mouse to the very end. Her most prolific appearances during the era was as spokesperson for Skippy peanut butter, playing up the angle that she was now a mother herself. But with baby boomers embracing their roots, 1950′s culture became the first wave of nostalgia during the 70's with American Graffitti, Happy Days and Grease becoming huge hits.  Interest in Annette's career continued as a result of being a part of the era, and suddenly she was an icon in her own time. Annette embraced the attention with elegance and grace. She never seemed to be affected by her own stardom, and always seemed to be just like the rest of us. She helped defined pop culture's image of Middle America.
From child to adult, Annette Funicello seemed to be living the Hollywood fantasy life, but her story would take devastating turn. Diagnosed with multiple sclerosis in 1987, Annette revealed to the public that she was suffering from the fatal disease in 1992. Up until then multiple sclerosis was still just a disease that the public only knew the name of. Annette Funicello, unfortunately, put a face to it. Making her final public appearances when participating in A&E's Biography on her in 1996, the change in Annette was already noticeable. Although her eyes and smile was as bright as they always were, Annette's voice trembled and she was in a wheelchair. Soon afterwards Annette retreated from public view as the disease took over her, ravaging her body and identity. For years nobody saw or heard anything from Annette, although the stories that she was now living in a near vegetable state were whispered amongst fans and admirers. In October 2012 the terrible story of Annette's reality was revealed to the public when her husband and primary caregiver, Glen Holt, allowed Canadian news program W5 to come into their home and film what life with Annette was now like. The footage was painful to watch. Twisted and paralyzed, you could recognize Annette, but saw her in a way that you would never want to remember her. Unresponsive and unable to communicate with the world, Annette's existence wasn't what anybody could call living. It was merely a slow and painful death, and a shocking end to a life and legacy of pop culture stardom. We will never know what Annette's thoughts were in those final years, but anybody that saw Annette in that state can surely find comfort in the fact that her pain has finally ended.   Death was a blessing.
There was nobody quite like Annette. She was pop culture's sweetheart and after decades of crippling torment, she now, once again, is able to sing and dance amongst the heavens. We'll never forget you Annette.  Why?  Because we love you.