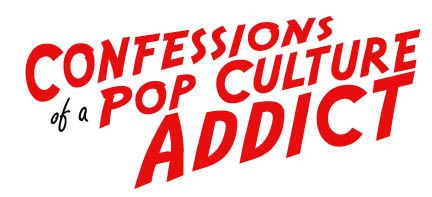 REMEMBERS
ATHENA BAUMEISTER
1997 – 2014
This is the kind of tribute that should never have to be written.
In late 2012 I interviewed a young actress named Athena Baumeister.  I did it as a favor for a contact.  The sort of interviews that I have to do once in a while in order to get to a desired celebrity.  Sometimes it's a big pain in the ass, but often I find these things enjoyable it helps put upcoming faces on my cultural radar.  Well I was really impressed with Athena.  Having just turned fifteen years old, Athena was doing press for her first starring role in a feature length independent film called Monster and Me.  I hadn't seen much of her work, but Athena gave me a lot to work with.  She really wasn't like most teenage girls trying to get into show business. I was impressed by her dedication to her work, her ambitious future goals, her desire to understand all aspects of the art of filmmaking, not to mention her beauty and her charm.  It was a short interview due to the fact that Athena didn't have the years of experience that most people I interview have, but  when I got off the phone I said to her "You are a very talented girl, you are a very smart girl and you are a very pretty girl.  I think you're going to have a big future in show business."  In the article that followed I closed it by stating "Baumeister is the future of pop culture, and someone that we should keep our eyes on."  However, Athena Baumeister quickly dropped off of my radar as fast as she appeared.  Not completely forgotten, but she was obviously still looking for that breakout project that would make her a household name.
Last night, upon chance, I found out the saddest news.  On April 14, 2014 Athena Baumeister died at the age of 16.  There have been little details released about her death, and her official web-site lays dormant, untouched since the last time I visited it years ago.  The only cause of death given by the few sources I could find was that it was due to "an illness."  A bright girl with great ambitions and a promising career, the world never got to truly know Athena Baumeister, and we lost a talent that never reached its true potential.
When Athena's agent first contacted me I was impressed that while she was only fifteen years old, Athena had already written and directed two award winning short films, had appeared in a number of shorts and had worked on a web-series.  Starting her acting career at the age of eight, Athena quickly moved from in front of the camera to the other side where she started writing and directing short subjects at the age of twelve.  Her first film, a little piece called Who's Suffering More, would win a prize at the esteemed Providence Children's Film Festival.  Her next film, Carolyn's Crush, which she made at age thirteen, would win the top award at the Kids and Teen Filmmaker Festival.  In a world where kids watch people become stars via realtiy shows and YouTube, I was impressed by Athena's work ethic, and how she wanted to learn all aspects of film making from writing to producing to directing.  When I asked about her work ethics Athena wisely stated "A lot of people say "I want to be famous" or "I want to be a celebrity."  They don't want to work hard.  They just want to be famous.  Never in my life have I ever been like that.  I wanted to be an actress."  When her family moved to Burbank so that Athena could focus on her career, she spoke about the grueling competition for roles, and about walking into casting calls where there would be thirty or forty girls that looked like her.  However, she still had ambitions to continue to write and direct.  Athena said to me "'I've been writing something.  I keep having to stop because I've been so busy with acting, but I definitely want to write and direct something soon." She also spoke of going to USB or NYU for film school after she graduated from high school.  Athena wasn't like most girls with stars in her eyes.  She had true ambition.
Although her early childhood work was comedic in nature, Athena had this quality which leant will to horror films, and for whatever reason it was the horror industry that came knocking on her door.  Perhaps that's just the nature of independent film making today.  Although fresh faced and beautiful, with one of the most adorable smiles ever seen, Athena had a quality which could be turned creepy.  There was something in her large eyes that pierced through the soul.  She just had that certain look.  When I asked her about the juxtaposition of horror and comedy Athena said "I think if I did all comedy or if I did all dark stuff I wouldn't like it.  I want to have variety."  But by appearing in these horror shorts, Athena managed to gain the attention of a number of horror writers and bloggers who, charmed like me, agreed that she had the potential to be a future horror icon.
Ironically, Athena's final starring role would be playing the daughter of the Grim Reaper in a wonderful 2013  short by Peter Dukes called Little Reaper.  With her face painted in a New Orleans death mask, Athena played a pouty and rebellious, yet adorable, spirit of death who had no desire to enter her father's line of work.  Little Reaper was an incredible platform for Athena, which allowed her to straddle the fine line between comedy and horror and gave a glimpse of the potential star she could have been.  Adorable, expressive, funny and creepy, Athena's brought a playful charm to the role, and was the driving force of making the short film memorable.  Little Reaper has become Athena's bittersweet legacy.
Athena Baumesiter's final film, Seventy-Nine, is due to be released later this year.  One of her few full length features, Athena will play a supporting character named Hailey Dagger.  Seventy-Nine would have been Athena's first film to be released nationally.
Athena Baumeister left only a small body of work during her life without ever finding the stardom that she deserved.  She really had the potential to be the future of pop culture.  So many young performers make the pop culture radar who lacked the talent and ambition of Athena, but Athena's life ended before the world got to truly know who she was.  This is the true tragedy of Athena Baumeister.  I never really knew her and her short life and career leaves little for me to say, but I remember her energy, her charm and her brilliance.  I liked Athena Baumesiter and I gave her the highest of praises that I only reserve for few people.  The loss of Athena Baumeister has shocked me and has broken my heart.  Her death is one of the worst kinds of deaths of all.  She left us before we got to see what she really could have done.  The world may never know what they lost, but those who knew Athena and her work will always feel a great sadness in losing her.