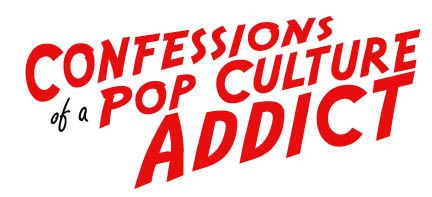 BEST OF 2011
COMICS
PART 2
COMIC PROFESSIONAL OF THE YEAR – RAVEN GREGORY
2011 proved to be a banner year for Zenescope Entertainment's executive editor and writer, Raven Gregory, one of the busiest comic writers in the industry today.  Known primarily for Zenescope's Wonderland series, which has become a massive cult favorite amongst comic book fans, Gregory also writes three of the most exciting new comic series of 2011 – Grimm Fairy Tales: Myth and Legends, Fly, and The Theater. He also penned the first issue of Tales From Neverland, featuring Tinkerbelle, and the massive multi-issue Zenescope crossover event, The Dream Eater Saga.
Raven Gregory has one of the most creative minds in comic books today.  He is unusually adept at inventing dark and twisted stories, full of horror, death, and suspense, that cross genres, from horror to fantasy to crime noir to super heroics.  What draws all of these genres together is Gregory's unique brand of twisted imagery.  But while some writers working in the horror/fantasy genre just fill their books full of sex, violence and gore, Gregory creates three dimensional characters that the audience grows to care about, and intelligent scripts that work on multiple levels.
Gregory's true talent was revealed this year with The Dream Eater Saga.  Bringing together all of Zenescopes franchises, which have never been tied together before, under one massive cross over event Gregory wove a multi-layered story, which realistically worked in all of the characters and dimensions from Zenescope's various books.  Unlike similar projects published by some of the industry's larger companies, The Dream Eater Saga maintained strong plot that made sense throughout the entire twelve part series.  Gregory managed to shake up the status quo for a number of the series, and set up plots that will continue to affect Zenescope's entire line of comics throughout 2012 and beyond.
Furthermore, Raven Gregory's most personal project to date, Fly, is a modern masterpiece that is unlike anything currently being published anywhere.  Gregory bravely used experiences from his past, in regards to a drug addiction that affected himself and his family, to create the backdrop for Zenescope's first superhero book.  But unlike other superhero books throughout the industry, the people with the super powers in Fly are not necessarily the heroes.  Finally, Raven released The Theater – a horror anthology book which is tied together by a plot about a mysterious movie theater where people go in, but don't come out. To cap off 2011, Raven Gregory announced his return to the Wonderland universe with a prequel starring Alice Liddle, and has hinted at a sequel to his 2010 mini-series The Waking.  Raven Gregory had a huge output of material in 2011 and each book he wrote proved to be a classic.
What's really impressive, showing just how hard Raven Gregory works, is the fact that in addition to writing nearly two dozen books last year alone, Gregory is also a single father raising four kids at home!  This should give the comic creators who can't get their books out on time a bit of a new perspective.  We look forward to seeing what Raven Gregory, possibly the hardest working man in comics, comes out with in 2012.
THE BOOK THAT WE WANT TO HATE…BUT CAN'T – SUICIDE SQUAD
Not long ago, Suicide Squad writer Adam Glass sent me a note defending his book.  The note stated, "Sometimes change is good."  People picking up one of the most controversial books that DC put out as part of the DCnU are realizing that Adam Glass just might have a point.
Let's face it.  Comic book fans hate change.  They like their characters to be the same characters that they grew up with.  Even a small change, like a relationship status or a costume update, can send fans over the edge, triggering rants on message boards and hate mail flooding into the comic book offices from furious fan boys and fan girls who are ready to lynch a writer or artist.  Adam Glass has faced the wrath of comic book fans since he took over DC's premier villain oriented book, Suicide Squad.  Best known for his work on TV's Supernaturals, Adam Glass erased years' worth of Secret Six continuity.  He revamped the fan favorite, Harley Quinn, from a whimsical cutie pie into a psychotic tramp, made Amanda Waller look more like Halle Berry than Chandra Wilson, and even took away Deadshot's handle bar moustache.  But, while the changes were extreme and questionable, Adam Glass, with stunning art by Federico Dallocchio, has created a hell of a compromise by putting together the most exciting comic book currently being published by DC Comics!
The original concept of Suicide Squad remains intact.  A group of villains on death row are sent on black op missions as expendable agents by the US government in exchange for pardons for their crimes.  Deadshot, King Shark, Harley Quinn, and El Diablo make up the primary team, but time on the Squad can prove to be short; some team members meet their demise after only a handful of issues.  While hard core fans may have a hard time swallowing the extreme changes that he has put into place, there is no denying that Adam Glass is a brilliant storyteller.  He creates exciting situations and adds a dash of humor and intrigue to each issue, which essentially acts as a stand alone book with plots bleeding into the next issue.  Highlights have included saving a baby from a football stadium full of flesh eating mutants; the hilarious, and short lived, reintroduction of forgotten lame assed DC mercenary, Wild Dog; and the return of Captain Boomerang.  No matter how much the fan boy in you wants to hate it, it is just impossible to deny that Suicide Squad is one hell of a read.
However, Glass will have a challenge on his hands in 2012 when he gives Harley Quinn an all new origin.  Harley Quinn fans are a vocal and devoted bunch, and Glass' Harley, although interesting, has proved unpopular with her legion of fans that refuse to look beyond the fact that he has tampered with their favorite character.  Of course, many of them are ignoring the fact that Harley Quinn suffered a major psychotic breakdown at the end of Gotham City Sirens, which could easily explain the character she has become in Suicide Squad.  Yet, it will be interesting to see if Glass' reworking of Harley Quinn's origin will finally endear him to the fans, or if it will be his own personal suicide mission.  Personally, I think that if his Harley Quinn story is as good as the individual issues of Suicide Squad have been so far, Glass will be coming back from this one alive.  I still haven't decided whether change is good, but it is certainly entertaining.  If you have been holding back from picking up Suicide Squad, put your biases behind you and buy this book.  Your inner fan boy is preventing you from enjoying one of the best comics currently being published by DC.
BEST MINI-SERIES OF 2011 – PENGUIN: PAIN AND PREJUDICE; CLOAK AND DAGGER: SPIDER ISLAND; BUTCHER, BAKER, CANDLESTICK MAKER
Trying to pick a single best mini-series from 2011 is like trying to pick out a single favorite Beatles song.  It just isn't going to happen.  With so many mini-series and company cross-over events taking place, including DC's Flashpoint and Marvel's Fear Itself and all their different tie-ins, there were just too many to choose from.  However, three individual books stood out above the rest, working their way to the top of the heap.
From DC Comics writer Gregg Hurwitz and Szymon Kudranski brought classic Batman villain Oswald Cobblepot, aka The Penguin, into the spotlight in Penguin: Pain and Prejudice.  Still the character that fans remember, Hurwitz reexamines the dark and disturbing world of Gotham's premier crime lord by bringing readers back to Cobblepot's childhood, where he was tormented by his father and brothers, and how their abuse lead him to be the dangerous and deadly man that he is today.  A character with a checkered history of being treated as both a joke villain and a deadly adversary, Hurwitz adds a new dimension to The Penguin by adding a sense of pathos to the character, creating shades of grey to the nature of his evil.  Presenting him as the ultimate underdog that has had to take extreme measures to stand up to the bullies that have taunted him in the past, the roles of the bully and the underdog start to bleed into the rivalry between Batman and The Penguin in the present.  Meanwhile, Hurwitz adds additional drama into the series as  The Penguin searches for love and acceptance in subplots involving his ailing mother and his romance with a blind woman.  Although still presented as a dark and evil villain, especially via Kudrandski's bleak yet beautiful artwork, Hurwitz presents The Penguin as a multi-dimensional character, thus endearing him to the reader.  A far more subtle book then the majority of the DC titles released as part of the DCnU, Penguin: Pain and Prejudice is one of the finest single stories that DC put out in 2011 and is a powerful character study of one of the company's most iconic characters.
Possibly the biggest surprise hit from Marvel Comics this year was the three part Spider Island tie-in Cloak and Dagger: Spider Island.  Fan favorites since the 1980's, Cloak and Dagger have had a hard time holding down a regular title for decades, and have been rewritten and revamped numerous times since their debut.  In the latest incarnation of Cloak and Dagger writer Nick Spencer, who has proven his ability to create strong and realistic voices for adolescent characters in Image Comics' Morning Glories, steps up to plate to put his own unique stamp on the duo.  The story is pretty simple.  Spiderman baddie Mister Negative is told via a fortune teller that one day Dagger will kill him so he seeks out the heroine to kill her first.  But the story is only secondary to the real drama of the story.  Cloak and Dagger: Spider Island is less about good vs. evil as much as it is about the dueling inner voices belonging to Ty and Tandy in what becomes an interesting character study of Cloak and Dagger.  Down on their luck, Cloak and Dagger seem to be slowly drifting in different directions.  Ty, hopelessly in love with Tandy, still holds on to the belief that he and his partner were given their powers for a higher purpose while Tandy, feeling smothered by Ty's affections, seeks a more normal existence.  The strength of Cloak and Dagger; Spider Island lies in Spencer's ability to enhance Cloak and Dagger's individual identities instead of just telling another superhero story.  The mini-series also acts a teaser for things to come, finishing with a twist that changes Cloak and Dagger forever (or at least until Spencer returns to reverse the change at least).  Said to be one of the most popular books Marvel put out last year, it is almost certain that Nick Spencer will be returning on Cloak and Dagger in 2012.
With The Boys coming to its big finish in 2012, Garth Ennis finally reveals the origin story of the team's leader, Billy Butcher in Butcher, Baker, Candlestick Maker published by Dynamite Comics.  Attending the funeral of his estranged father, Billy Butcher recounts his life story, from an angry young kid in an abusive home, to his days as a soldier in the Falkland Wars and the events that led him to becoming a founding member of The Boys.  But what makes Butcher, Baker, Candlestick Maker a must read is that fans finally meet Becky Butcher.  Butcher's deceased wife, who has played such an important part in the comic series' mythos, Becky finally comes to life as a beautiful and charming woman who had the power to tame the savage beast within Billy's soul, but whose rape by The Homelander leads to her horrible death.  In classic Ennis style, nothing is held back and Becky's nightmarish end is painted upon the page in gory shades of red, and the reader feels a true loss at her demise.  An enigma throughout The Boys, Butcher, Baker, Candlestick Maker finally brings a human element to The Butcher, and validates his relentless hatred for "supes."  Easily the best of the mini-series to stem out of The Boys, Butcher, Baker, Candlestick Maker is essential reading as the series heads to what should prove to be a brutal and deadly finale.
CLIFFHANGER OF THE YEAR – CARL GRIMES GETS SHOT IN THE FACE IN WALKING DEAD #83
If there is one thing that Robert Kirkman has proven over the years that he has been writing his epic horror series The Walking Dead is that no matter how important of a character someone may seem to be, nobody is safe.  Kirkman has no problems killing major characters, and at one time slaughtered nearly the entire cast of The Walking Dead in a stand off between Rick Grimes' band of survivors and the villainous Governor and his followers.  As a result, Kirkman has always been able to keep readers on their toes by being continuously unpredictable and writing some of the best cliffhangers in comic book history.
This summer Kirkman really pulled out all the punches within the pages of The Walking Dead #83 when the walled community where Rick and the rest of the survivors had been living comfortably for months was overrun by a zombie attack.  In an attempt to escape the town, Rick, his son Carl, his new lover Jessie and her son Ron attempt to outrun the zombies.  However, when Ron is overrun by the flesh eaters, Jessie attempts to save him but, in the process, holds Carl back.  Only two issues after establishing their relationship, Rick is forced to choose between Carl and Jessie and in a brutal split second decision sacrifices Jessie to the hungry zombies by hacking off her hand with an axe in order to free his son from her grip.  Yet, moments later it seems that all was in vain when the communities' fallen leader Douglas appears waving a gun and randomly firing it at zombies.  As he gets devoured, Rick turns around to find out that Carl has had half of his face blown off by a stray bullet from Douglas' gun.  Overcome by zombies, Rick is forced to retreat back to the houses with his dying son in his arms, and brings him to the communities doctor Denise, begging for her to save Carl's life while zombies rampage outside.
So does Carl live or die?  Well fan boys, you'll have to get your hands on The Walking Dead #84 or wait for the trade paperback of No Way Out to find out for yourself.  But there is no denying that Robert Kirkman still has the ability to write the most exciting cliffhangers in comics today, leaving readers breathless and clamoring for the next issue each month.