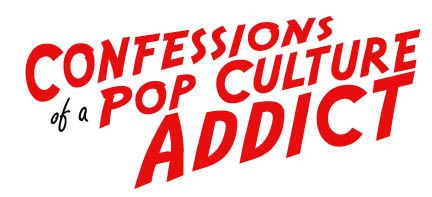 REMEMBERS
BOB CROWDER
1946 – 2013
In the past we were used to the constant "boom boom boom" and that's the world beat.  The world revolves around that beat, and when you take the world off of that beat its like changing times when you spring forward or fall back.- Bob Crowder in a 2009 PCA interview.
One of the true blessings from my writing career was talking with Bob Crowder.  It was the impossible interview that should never have been.  When I spoke to Bob he was living a simple existence working as a security guard at an Ontario, California construction site.  Nobody would expect that forty years earlier Bob Crowder was keeping the beat for some of the biggest names in jazz, soul and blues. An obscure drummer from the Chicago music scene, Bob Crowder was one of those musicians that was respected by the people who knew him, but who somehow fell through the cracks of the pop culture journey.  Despite drumming for some of the biggest names in music history, Bob's story would cross my path in 2007 when I began research on a rare pop group called The Hardy Boys.  Via interviews with band members Jeff Taylor, Reed Kailing and Norbert "Nibs" Solystiak, for all intents and purposes, they believed that Bob Crowder had died.  That was the official story, and the one that I believed to be true.  But in 2009 I received an e-mail from a woman named Amani Crowder who not only told me that she was Bob's daughter, but that Bob Crowder was very much alive.  The result was a one time interview with a man that music history forgot, but had an amazing musical journey to be told.  Bob didn't disappoint, and he proved to have a unique pop culture legacy all his own that seemed to  have  been overlooked.  I was the first writer to tell that story, and men like Bob Crowder were the reason I started PCA in the first place.   Bob and his family were good people, but after some time I lost touch with them until last week I received another message from Amani.  It was the kind of e-mails you just hate getting.  On March 16th Bob Crowder passed away of yet to be determined illness.  A good man with an incredible story to be told, Bob had drummed out his final heartbeat.
Born in Cincinnati, Ohio Bob got interested in drumming in high school, and after graduating relocated to Chicago to try his hand at playing music professionally in the mid 60's.  One of the often forgotten music scenes of the era, Chicago based bands had a unique sound all its own which gravitated towards jazz and blues, and relied heavily on brass and horn sections.  Once arriving on the scene, Bob met drummer Vernel Fournier who took the tall and lanky teen under his wing and introduced him around.  Soon Bob was getting drumming gigs with some of the headliners of the days including Curtis Mayfield, Fontella Bass, The Dells, Jerry Butler and, at one point, was part of the musical ensemble of a black power production called Malcolm X: The Musical.  Bob even sat in a few times with the Chicago Symphony Orchestra.  Bob was making a name for himself as an experienced drummer who could deliver, and became a respected member of the Chicago music community.
It was with Jerry Butler that he found his way into Dunwich Records which was ran by Bill Traut and Jim Golden.  Seemed Traut and Golden had come into a unique situation when they were contacted by Filmation animators Norm Prescott and Lou Schrimer.  Filmation had just hit big with the Archie cartoon, which featured the Riverdale gang as a rock group, and scored a hit bubble-gum record with Sugar, Sugar, which would go down in history as being one of the biggest pop records of all time.  Problem was, The Archies wasn't a real band, but was a studio group fronted by Ron Dante.  With requests for live appearances pouring in, the company had nobody to send out to sing Sugar, Sugar because the studio group looked nothing like the cartoon characters.  So Filmation decided for their next cartoon, which would be an animated version of the classic mystery series The Hardy Boys, they would also make them into a band and hope for a hit song.  But this time, before the show even went to air, they would form a real band that would perform the songs, look like the cartoon characters and go out on the road for publicity performances, as well as appear in the opening credits of the show.  Filmation didn't know anything about forming a band, so they left that to Dunwich records.
But for The Hardy Boys, Filmation was doing something extremely unique.  The Hardy Boys drummer would be a black youth named Pete Jones, a character that never appeared in the books.  Slated to debut in the fall 1969 TV season, Pete Jones became the first ever black character to appear in a Saturday morning cartoon as a regular fixture.  Valerie Brown from Josie and the Pussycats wouldn't make her debut until a full year later in 1970, and the ground-breaking Fat Albert and the Cosby Kids didn't show up on the pop culture radar until 1972.  Thus, whoever was the drummer for The Hardy Boys would be the human personification of the first respectable black animated character.  That's a pretty heavy legacy!  According to Hardy Boys band mate Reed Kailing, who portrayed Frank Hardy and was the first musician to be signed to the group, another man was first scouted by Traut and Golden for the role of Pete Jones, but he wasn't able to spell the word "Chicago" correctly on his application form and Golden kicked him out.  That's when they remembered Bob Crowder from the Jerry Butler sessions.  Now bubble-gum was a long way from the jazz and soul that Bob was performing, but having recently been married and raising a young son, the idea of a steady paycheck was appealing to Bob so he signed up.
While everybody prayed for a hit, The Hardy Boys wasn't it.  The show didn't make much of an impact on Saturday morning, despite a respectable marketing campaign that included comic books,  toys and other merchandise.  But the musicians that Duniwch put together for the group were pretty solid, and as a result two decent albums of sugar coated pop tracks were released which have become cult favorites for record collectors.  But one song, Love and Let Love, became a hit in the Southern US, most notably Alabama and Mississippi.  Thus, Dunwich Records sent The Hardy Boys down to the South to play the state fair circuit where they would share the stage with Harry Nilsson, Sam the Sham and the Pharaohs, Richard Pryor and Johnny Cash.  But sending some shaggy haired Chicago musicians, a good looking girl and a black man to the South was not necessarily the safest thing.   In my interviews with Reed Kailing, Jeff Taylor and Norb Solystiak, all three men spoke of the eye opening experience they had of traveling in the South with Bob.  Despite the civil rights laws that were put into place years earlier, Bob's presence in the band had them ousted at restaurants and hotels, and in at least once instance the band almost faced physical violence at a hamburger stand.  But due to their loyalty towards Bob, the group stuck with him and faced the horror of segregation and prejudice along with him.  Ironically, when I asked Bob about the tour in the South he didn't mention the bigotry they faced at all.  Instead he replied "America is a beautiful country.  I have to say that even with all our faults we are still the most civilized country in a lot of ways."
But it would be during this period of Bob's life that things soon started to spin out of control.  When it was quickly realized that The Hardy Boys weren't going to be the success that The Archie's were, Dunwich stopped putting the time or money into the group, although the members were still under contract.  Then, tragedy struck when Bob's young son became ill with a rare form of cancer and died.  Greif stricken, Bob turned to drugs and alcohol and had some minor run ins with the law.  As a result Bob was let out of his contract and was replaced by friend and colleague Arlington Davis for the Hardy Boys few remaining appearances.  With a heaviness about him, Bob quietly drifted out of the Chicago music scene.  As he explained it to me in our interview "[The death of my son] destroyed me, and my career and my family and everything started falling apart at that point.  So that's when I lost track and they lost track with me.  So I had to continue on my own. I forgot exactly what direction I was in for a long time."
Leaving Chicago for New York and eventually California, despite his continued dependency on drugs and his growing inner darkness, Bob still managed to stay active in music during the 1970's.  Regularly working with long-time friend Minnie Ripperton, Bob also worked as a session musician keeping the beat for Marvin Gaye and Barry White.  But it was on one recording session in 1977 when Bob and three other drummers were hired by the Bee Gees for a highly elaborate recording session that Bob became a part of music history.  The result of the session would be the disco classic Stayin' Alive, which not only contained one of the most recognizable percussion tracks of all time, but become one of the most important recordings of the 20th Century.  Bob was one of the nameless, faceless musicians which helped make that song happen, and kept multiple generations of music fans groovin'.  Ironically, the same year Bob would finally leave music behind. After returning from Europe after playing with the Gil Evans Orchestra, Bob left his music career behind him.
While the pop culture journey moved forward without him, Bob Crowder was slowly rebuilding his life.  Entering college, Bob got his licence to be a pharmacy technician and worked in a hospital for a decade.  He later worked as a truck drives and, eventually, went into rehab.  As Bob told me, he got out of rehab on September 11th, 2001.  As he was waiting for the paper worked to be filled out for his release, he heard the news of the airplanes flying into the twin towers.  According to Bob, he never touched drugs again.  Bob would go on to forge new relationships with his son and daughter, as well as his grandchildren, in the years that followed.  Although his professional music career was long behind him, Bob had managed to rebuild a life for himself after a long period of inner anguish.  But as Amani told me, Bob still would often pick up the sticks and get behind the drums.  No matter what turns his life took, you couldn't take the dumming out of Bob Crowder's soul.
When I spoke with Bob I was taken by his sense of humor and his keen intelligence.  With a hearty laughter, Bob was able to crack jokes that even had me laughing along with him.  There was so much joy and life in him as he talked about music.  But I was also taken by his philosophy about drumming, and it was Bob Crowder that said one of the wisest things about modern music that any musician has ever spoke to me.  When I asked Bob about his opinion of drum machine and electronica music Bob replied "I feel that since hip-hop and rap has taken the music into the electronic realm, and because of that they took the heartbeat out of drumming.  So when the youngsters hear it now, they don't have any connection with anything their doing.  Instead their just killing each other.  They took the bass drum out of music.  That was the heart of the music.  They cut that out and they effectively cut out the heart and effectively alienated our feeling.  We hear stuff now and there is no real deep felt response.  You don't have that same feeling of hope of the heart pumping the blood.  What you have is the feeling of a gun pumping bullets.  In the past we were used to the constant "boom boom boom" and that's the world beat.  The world revolves around that beat, and when you take the world off of that beat it's like changing times when you spring forward or fall back."
In the years since I interviewed Bob Crowder I would get a note every once in a while from someone who had worked with Bob in Chicago, or knew him during his session days.  It seems that Bob was loved and admired by everybody who knew him.  Even when the individual Hardy Boys expressed some of their personal clashes, no one ever spoke a negative word about Bob.  Everybody seemed to love him.  And while his name may never enter the drumming hall of fame, being the personification of the very first black cartoon character will forever secure his legacy in pop culture history, and we'll always hear him keeping the pulsating beat whenever we hear Stayin' Alive.  But Bob Crowder also represents the masses of studio musicians that make up the music of our lives, but whose names are never  recognized by the public.  There are thousands of men and women like Bob Crowder all over the world, each with their own unique legacy and stories to tell, but who fall through the cracked path of the pop culture journey.  Think of that next time you listen to your favorite albums.
Unfortunately, the world never got to really know him, but I'm glad I did.