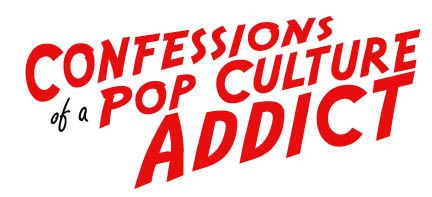 REMEMBERS
CANDY JOHNSON
1944 – 2012
"I know nothing more about Candy than she was on the fringe." – Donna Loren
During the 1960's dancer Candy Johnson was known by the moniker "Miss Perpetual Motion."  Famous for her lightening fast hip thrusts and sashays, her high energy stage show, and her fringed outfits which would defy gravity due to the speed of her moves, Candy Johnston traveled the world in one of the most celebrated and unique night club acts of the era, and not only revolutionized go-go dancing, but turned "the twist" into an art form.  Whether it was from the stage or via her scene stealing presence in the campy, but beloved, AIP Beach Party films, Candy Johnson was a non stop shaking and gyrating sex symbol of the go-go scene.  However, just as go-go dancing would eventually fade out of popularity, Candy Johnson faded under the pop culture radar.  Out of the public eye for decades Candy Johnson quietly passed away October 21st, 2012 from a battle with brain cancer.  Although not forgotten by film buffs, 60's enthusiasts or her devoted fans, all the major media publications failed to report of her passing.  Perhaps the American election was the reason that her death was overshadowed, but when Candy's family and friends contacted the New York and LA Times they were told that her death was not considered "newsworthy."  As a result of the major media's neglect only now has the news of Candy's passing began to reach the public. A private woman who avoided the spotlight for decades, Candy always seemed to be an enigma to those who remembered her.  But the unusual thing about Candy Johnson is the fact that even in today's modern electronical age, information on her seems to be far and in-between.  Information on Candy proves to be scarce, and due to other performers performing under the same name, often misleading.  But with some investigation which lead me to the people who knew her and loved her, for the first time anywhere, the full story of Candy Johnson can now be told.
Born Victoria Jean Hulstead in Los Angeles California, Candy was the daughter of a dancer named Jeanne Rathmann, who obviously had a great influence on her daughter who began studying dance at the age of five.  Trained in a variety of dances, Candy eventually developed her own unique style of dance which was said to be improvised from one hundred and ninety two individual dance steps.  At age seventeen Candy began her career as a professional "go-go" girl when she was picked out by LA disc jockey and showman Norton "Red" Gilson, known as "The Red Cat," while standing in line for a 1961 Chubby Checker concert at the Hollywood Palladium.  With Checker's dance "The Twist" becoming one of the biggest dance phenomenas of all time, Candy's lightening fast moves and boundless energy made her stand out of a crowd.  Taking Candy under his wing, Red paired her up with a Las Vegas based rock group called The Exciters and put together a night club act called "The Candy Johnson Show."  A high energy go-go showcase combining rock n' roll and gravity defying speed dancing, "The Candy Johnson Show" made its debut at the El Mirador Hotel in Palm Springs in 1962 to a sold out audience.  The show was an immediate success, and within time Candy and the Exciters were traveling throughout the West Coast making all the hot spots from Sunset Strip to San Francisco.  Dressed in her signature fringed outfits Candy would frantically dance on the stage, in the aisles, on top of tables and, reportedly, would lose between five to fifteen pounds a night due to intensity of her act.  Within time Candy Johnson became one of the most prolific go-go dancers in North America.
Not long after they established "The Candy Johnson Show," Red came in contact with the producers of American International Pictures who were preparing a new comedy called Beach Party featuring the star power of Bob Cummings and Dorothy Malone, and co-starring Frankie Avalon and Annette Funicello.  Gilson arranged for Candy Johnson and the Exciters to appear in the film, which would cement Candy Johnson into pop culture history.   With no lines, Candy only had a small presence in the actual film, as one of four girls that dances with Frankie Avalon in the Don't Stop Now number, and could be seen shaking her thing during a night party scene.  However, audiences got their first real look at what Candy could really do when she danced out the film while the closing credits rolled.  Candy's act became front and center as Beach Party came to an end, and she even received a special credit that stated "and introducing Candy Johnson."
With the success of Beach Party, AIP decided to do a series of spin-off films graduating Annette and Frankie to the stars, and Candy was given a much larger presence in the series.   Now called by her real name, in Muscle Beach Party Candy was given her own scene stealing 'schtick" where she had supernatural dance powers that caused men to fall off of their feet, wipe out on surf boards, be thrown across rooms and even thrust through walls with the simple shake of her hips!  Candy was even used as a "secret weapon" in the film's finale where, via the music of Dick Dale and the Deltones, she used her dance moves to battle a group of marauding muscle men.  Her presence was so dynamic that, once again, she used her dance moves in the final moments of the films, where she was filmed alongside "Little" Stevie Wonder and would "bump" the words off of the screen with a hip thrust.  It should be noted that Stevie Wonder seemed unaffected by her powers, but then again he couldn't actually see her.   Candy and her super powered dance moves were back in the third film in the series, Bikini Beach, where she shimmied on the beach with Donna Loren, who sang Love is a Secret Weapon.   However, according to actress Salli Sasche, who appeared in over a dozen AIP films, it wasn't all fun and games for the energetic dancer.  Candy would often be driven onto the set by Red at six in the morning after performing until two am in Palm Springs.  Often dancing up to six shows a day, Candy was clearly exhausted and on the verge of collapse.  But after scarfing down donuts and coffee, when the cameras rolled, Candy would be back in her groove, wide eyed and all smiles again.
During her time with AIP Candy and Red also formed their own record company called Canjo Records in which two LPs and a handful of singles featuring Candy and the Exciters were pressed.  The albums featured live performances from her shows, but it has been suggested that Candy's vocals were done by Petticoat Junction star Meredith MacRae who produced some of her first singles on Canjo.  Canjo also produced a novelty single for Candy's Beach Party co-star  Jody "Bonehead" McCrea.  However, Canjo records seemed to have purely regional distribution and were most likely sold at her live performances.  As a result the two LPs, The Candy Johnson Show and The Candy Johnson Show on Bikini Beach are extremely rare LPs and cherished by collectors.  In fact, copies of Bikini Beach, which feature the Beach Party gang including Annette and Frankie on the album cover, are so rare that it has been questioned by at least one Beach Party fan site if it even went into production, or if it had been pulled altogether.
Candy Johnson made her final screen appearance in Annette Funicello's 1964 solo film Pajama Party, which featured many of the same stars and characters of the Beach Party films, although it wasn't, technically, a sequel.  However, Candy was noticeably missing from which would become the most famous of the Beach Party films, 1965's Beach Blanket Bingo.  Due to relocating her act to the East Coast, Candy chose to become a major New York World's Fair attraction over the campy film series.  Now doing a reported eight shows a night, Candy kept packing in rooms, while an eleven foot cut-out of her dancing on the venue's roof became part of the fair's skyline.  That year New York music group The Strangeloves wrote their hit single I Want Candy after seeing her show which quickly went to the top of the Billboard charts.  The song would be rerecorded by a number of artists over the decades including The Tremoles, Bow Wow Wow, Aaron Carter, Mel C and Cody Simpson.   As a result the song has become remembered more widely by the public than Candy Johnson herself. Following her appearance at the New York World's Fair, Candy, Red and the Exciters expanded the size of their group to an eighteen piece group, and took the act through the Catskills, dancing at resorts and venues through the summer season.  Not long after the group went over to Europe to perform at army bases and teen clubs throughout Germany for entertained starved troops. Sometime during this time Candy and Red finally tied the knot after a long partnership, and the two returned to New York and opened their own night club in Times Square called The Candy Store.  Candy and other performers danced nightly, and the club became a popular tourist attraction.
But a body can only move for so long before it can slow down, and eventually "Miss Perpetual Motion" would have to stop.  Although Candy seemed to be on top of the world, the stress of her non stop show business commitments began to wear her down, and by 1968 she decided that she had had enough.  Despite getting an invitation to become a regular at Caesar's Palace in Las Vegas, Candy declined and decided to retire her act.  The dancing had taken a stress on her body and she wanted to long deserved rest.  Without a "Candy Johnson" to headline "The Candy Johnson Show" the company quickly folded.  But Vegas wasn't the only major opportunity that Candy turned down due to her decision to stop dancing.  Candy also claimed that she was originally approached by Dick Martin and Dan Rowan to be a regular on their sketch comedy series Laugh-In.  When Candy declined, they hired unknown comedian Goldie Hawn.  Although there are no immediate sources to prove that this story is true or not, the similarities to Goldie's outfits and blonde bouffant hairdo are so close to Candy's trademark look that it is hard to not pick out the similarities.  Unfortunately the decision to end her career as a dancer also took a toll on her partnership with Red Gilson and the two eventually divorced.  After nearly a decade of appearing in nightclubs, Candy chose a life of quite solitude away from the spotlight, and while nobody was looking, Candy Johnson quietly faded out of sight.
Little is known about Candy's activities after her career during the 1960's, and those that know are still committed to guarding her privacy.  She was married at least two more times after Red, but she never had any children.  It was widely rumored that she appeared in a pornographic film, but that story proved to be false and, in reality, it was an "actress" calling herself "Kandi" Johnson.  It was also reported that she worked in Branson, Missouri as a dance choreographer   Whichever the case, Candy eventually returned to Los Angeles to be close to her family, and fell into a quite and private existence   Putting the past firmly in the past, she seemed to either be uninterested in reliving her glory days, or she had little idea of the cult following that she had gained as a result of the continuous popularity of the Beach Party films.  While many of her Beach Party co-stars reunited over the decades at autograph shows and reunions, Candy Johnson was nowhere to be seen, and according to former cast members, was impossible to track down.  Nobody knew where Candy was.  She had literally disappeared out of sight, but perhaps that is how she wanted it.
But Candy Johnson would make one last public appearance during her life, and was embraced by the audience one last time.  In 2006 a special screening of Beach Party was being presented in a Los Angeles movie theater and two personal friends of Candy's, Kene Rosa and Louis Jancito, convinced her to attend the screening with them.  Having met Candy later in life, they did not know her during her showgirl days, and wanted to see the "Candy Johnson Experience" for themselves.  Candy reluctantly agreed, but only if they did not contact the organizers of the screening, and if they didn't make a big deal out of it.  But once she arrived at the theater and saw the positive way that the audience was reacting to the film, Candy allowed her friends to let the house manager know that she was in the audience.  After the film rolled, the organizer of the event announced to the crowd that Candy was in attendance and, to the audiences delight, Candy rose to wave and take a bow.  The audience gave Candy a standing ovation.  Perhaps only then did Candy realize that she had made her unique mark in cult film history and on the swinging era of the 1960's.
Although the Beach Party gang will forever be young and vibrant on the silver screen, time has not been nearly as kind.  Death has taken so many of the AIP Beach film regulars such as Aron Kincaid, Harvey Lembeck, Jody McCrea and Mary Hughes, and illness has struck Annette Funicello hard.  Even Red Gilson departed this plain of existence in February of this year.  But now Candy Johnson is dancing with all of them again, somewhere on another beach on another plane of existence.  Candy Johnson may never have been the biggest star on the beach, but she was easily the most dynamic.  Nobody could do what she did, and not even Annette Funicello  or Frankie Avalon could steal a scene like Candy could.  To her fans, Candy will dance in our memories for eternity.
POP CULTURE ADDICT NOTE:  I couldn't have completed this article on Candy Johnson without the help of Candy Johnson "super-fan" Ken Braasch and her personal friend Kenneth J. Rosa.  Thank you for sharing your memories, your information and your photos with me, and for helping to keep Candy Johnson's legacy remembered.