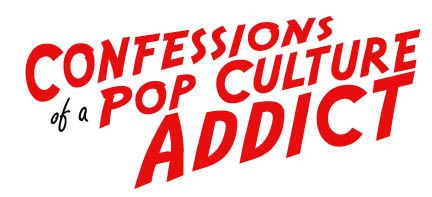 REMEMBERS
CHRISSY AMPHLETT
1959 – 2013
I didn't want anybody else.  When I thought about Chrissy Amphlett I touched myself.
One of Australia's most influential women of rock, singer Chrissy Amphlett, the sexy and angsty front woman for The Divinyls, was one of pop culture's often neglected pioneers.  Nearly every female rebel of the past thirty years imitated Chrissy Amphlett whether they realized it or not.  In her short skirts, fishnet stockings, school girl outfits and heavy mascara, Chrissy Amphlett sang moody rock songs in her tough,  yet girlish, voice paving the way for performers such as Madonna, T.a.t.U., Mazzy Starr, The Cranberries, Hole, Alanis Morissette, Avril Lavigne and The Black Belles.  Yet, while she had a celebrated career in the European and Australian markets that for three decades, in North America Chrissy was considered a "one hit wonder" when she hit the top of the Billboard charts in 1991 with I Touch Myself.  Last week Amphlett, who was already suffering of multiple sclerosis, lost a painful battle with breast cancer at the young age of 53.  Amphlett's story has ended far too soon. 
Chrissy Amphlett began performing at age fourteen, and began her rock n' roll rebel lifestyle at age seventeen when she left home of Greelong, Australia for Europe to try to find success in the music industry.  Cousin of Australia's 60's pop star Little Pattie, Chrissy spent some time in England and France, but her European tour ended in Spain when she was arrested for performing in the streets and spent three months being incarcerated for vagrancy.  Eventually sent back to Australia, Amphlett met musician Jeremy Paul and the two formed a rock band called Bantonrouge.  Via Paul, Amphlett was introduced to musician Marc McEntree, and when Paul went on to join Australian soft rock sensation Air Supply, Amphlett and McEntree joined forces and went in an entirely different direction and the pair formed The Divinyls in 1980.  Dressed in a private school jumper, torn fishnet stockings and with globs of mascara dripping off of her eyes, Amphlett was the first woman of grunge rock before "grunge" even existed.  Harnessing her inner rage from a difficult childhood, with her small but powerful voice and brooding presence, Amphlett became a personification of pleasure and pain as she taunted and often abused her band members on stage, and even members of her audience.  Now rebel  girl rockers had existed in America for some time.  The Shangris-Las, Patti Boyd, Chrissie Hynde, Blondie and The Runaways had already covered that market for American audiences.  But to Australian audiences Chrissy Amphlett was unlike anything seen before.  In a country which rewards its clean cut performers, Chrissy Amphlett was something very different and unconventional on the Australian music scene. 
Playing clubs around Sydney, the Divinyls were discovered by filmmaker Ken Cameron who hired them to write the soundtrack to his 1982 film Monkey Grip and cast them in small supporting roles.  Monkey Grip found box office success in Australia and gained positive reviews at the Cannes Film Festival, but was unable to secure distribution in North American.  However, two songs from the soundtrack, Only Lonely and Boys in Town, soared to the top of the Australian music charts making The Divinyls overnight stars.  As the band's front woman, Chrissy Amphlett became both a sex symbol and a female role model for misfit girls that were unable to relate to pop goddess Olivia Netwon John.  More goth than punk, Chrissy Amphlett was a fashion trendsetter, and her style began to be imitated by fans and admirers, eventually crossing over to Europe and North America, although The Divinyls' music still suffered in obscurity overseas.  Yet throughout the 1980's The Divinyls would remain one of Australia's most successful groups, scoring top ten hits with Science Fiction (which was chosen by the APRA as one of Australia's top thirty most important Australian songs), Good Die Young, Pleasure and Pain, I'll Make You Happy (a cover of The Easybeats' 1955 hit) and Hey Little Boy (a rewrite of The Syndicate of Soul's Hey Little Girl). 
In 1988 The Divinyls hit American shores for the first time, and although they were unable to copy their success in Australia immediatly, the group managed to create a solid cult following which helped open the door for their 1991 album simply called The DeVINYLS and its first single, I Touch Myself.  A playful ode to masturbation and sexual fantasies, I Touch Myself was immediately embraced by a worldwide audience, and soared to the number one position in Australia, and became their only US hit when it found its way to number four on the Billboard charts.  Ironically Amphlett, now in her thirties, decided that she was too old for the school girl routine and retired her famous stage persona, leaving most North Americans unaware of her fetish based stage act.  However, the video for I Touch Myself, shot in a convent, paired with the blatant sexual lyrics and Amphlett's suggestive "oohs", raised eyebrows at MTV and was banned by some radio stations.  But controversy only made the song more popular and the track stayed on the charts for twelve weeks, becoming one of the most popular hits of the decade.  But The Divinyls wouldn't repeat this success in North America, and I Touch Myself would be regarded as a "one hit wonder" at best, and a novelty tune at worst.  In Australia the group had another two hits with a cover of The Rascals' I Aint Gonna Eat Out My Heart Anymore and I'm Jealous.  Then, in 1997, Amphlett and McEntree had a falling out and parted ways.  The Divinyls were disbanded, and Amphlett and McEntree would not talk again until 2006 when the group were inducted in the ARIA hall of fame.  The pair performed at the ceremony, and did a series of gigs in 2007.  But in 2009 Amphlett publicly announced that The Divinyls were finished once and for all.  Over nine albums The Divinyls managed to put ten songs into the top forty in Australia and found international success. But most importantly, it introduced Chrissy Amphlett as an idol and icon to an entire generation of discontented youth who the Australian entertainment industry had a tendency to ignore.
When Amphlett and McEntee called it quits in 1997, Amphlett found a new partner in then DiVinyls' drummer Charley Drayton who she married in 1999 and relocated from Australia to his home base in New York City.  Although she worked on various solo projects, Amphlett's most successful post-Divinyls project was playing Judy Garland in the Australian stage production of The Boy From Oz about the life of songwriter Peter Allen.  But in America Amphlett was unable to recreate her earlier success in Australia.  But Amphlett's story would take a sudden turn in 2007 when she publicly announced that she was suffering of multiple sclerosis, and matters got even more dire when she was diagnosed with breast cancer in 2010.  Due to multiple sclerosis, Amphlett was unable to undergo any radiation treatment or chemotherapy which could have saved her life.  The reality was a slow and painful journey to an early demise.  But Chrissy Amphlett had one more song to sing.  In 2011 Amphlett, Drayton and friend Kraig Jarret Johnston recorded a new original song called Summer Song which was released under the band name The Tulips.  Although Amphlett's trademark voice was still prevalent, Summer Song had a more nostalgic and optimistic feel to it compared to her previous work with The Divinyls.  The song was released on the soundtrack for the 2011 independent film The Music Never Stopped.  Although it was highly overlooked by the mass public, Summer Song was a beautiful finale to Chrissy Amphlett's musical journey.  She would hold on for another year and a half, but after Summer Song Amphlett remained out of the public spotlight.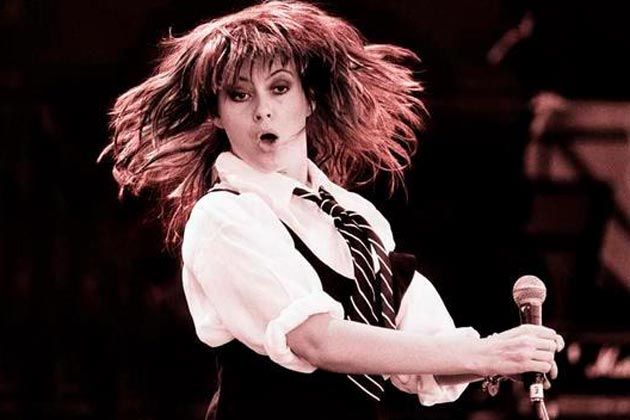 When Chrissy Amphlett died last week, Drayton wrote a statement which read ""Chrissy's light burns so very brightly.  Hers was a life of passion and creativity; she always lived it to the fullest. With her force of character and vocal strength she paved the way for strong, sexy, outspoken women."  Drayton's words are no truer.  Chrissy Amphlett never got the recognition that she deserved in North America as a rock pioneer, but a little bit of Chrissy is present in every moody songstress that looms on a stage and growls into a microphone.  But Australian's realize what they lost, and it is no surprise that within a week of Amphlett's passing The Divinyls are back on the sales charts with their Greatest Hits album reaching the top twenty.  Never has there ever been a better time to rediscover the legacy of Chrissy Amphlett.  More than a one hit wonder, Amphlett is sure to inspire generation of young girls to be rock rebels for decades to come.