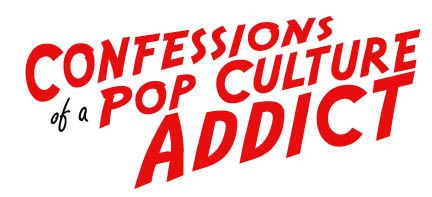 REMEMBERS
CONRAD BAIN
1923 – 2013
"Conrad was better than my own Dad was.  He is a good man." – Actor Todd Bridges on Diff'rent Strokes co-star Conrad Bain in a 2012 PCA interview.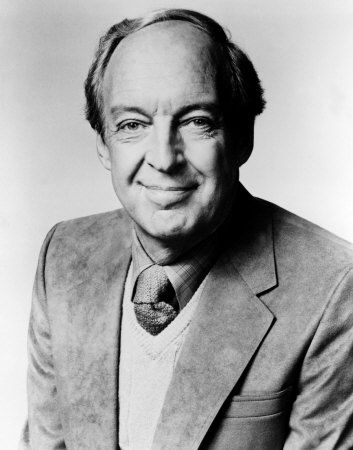 When it came to playing uptight white guys there was probably no one better then Conrad Bain.  The tall and lanky Canadian actor made an entire career out of it. Although he had quietly slipped off the pop culture radar in recent years, Conrad Bain remained to be beloved by fans as one of television's most unique TV dads, "man of means" Phillip Drummond who adopts two orphaned youngsters from Harlem who "have nothin' but their jeans" on the ground breaking sit-com Diff'rent Strokes.  Although in his fifties when he took the role, Conrad Bain would ironically outlive most of his TV family, and be the first to pass away from natural causes.  On January 14th Conrad Bain passed away quietly in a Livermore CA retirement home at age 89.
Born in Lethbridge, Alberta in 1923 as one part of a set of twins, it originally looked like Conrad Bain might have a promising career in hockey during his youth.  However, he developed an interest in acting while in high school and decided to study it at the Banff School of Fine Arts upon graduation.  But when Canada entered WWII in 1939, Bain left school to enlist in the Canadian armed forces and was off to Europe.  Upon returning from the war, Conrad continued his theatrical studies at the American Academy of Dramatic Arts in New York City, and in 1945 married his college sweetheart Monica Sloan, who he would stay with until her death in 2009.
Although he would find widespread fame on television, Bain was a product of the New York stage and had a love for the theater throughout his life.  He made his stage debut in summer stock production of Dear Ruth in 1947, and found early success in an 1956 off-Broadway production of Eugene O'Neill's The Iceman Cometh.  A year later Bain would make his Broadway debut in a production called The Sixth Finger in a Five Finger Glove, but the production was a dismal failure and closed after a single performance.  But by 1968 Bain was back on his feet, and back in Canada, as a member of the Stratford Shakespeare festival where he was featured in performances of Much Ado About Nothing, A Winter's Tale and Henry IV.  This proved to be a positive experience and Bain returned to Broadway for a successful run of productions, including Candide, Advise and Consent, An Enemy of the People, Twig and Uncle Vanya, and appeared in off-Broadway and summer stock productions of King Lear, The Firebugs, Death of a Salesman and The Shadow of Heroes.
By the late 1950's the popular trend of live one hour television dramas began to be broadcast out of New York City, attracting members of the New York theater community who made their early transition to the new medium.  Conrad Bain followed this trend, making his television debut on the popular award winning dramatic showcase Studio One in a 1952 production called The Hospital, and would return to the series in 1956 in Family Protection.  He would also make a number of other sporadic television appearances throughout the 1960's as well as appear in a handful of forgettable films in small roles, but for the majority of this period of his career Bain stuck to the stage. Bain also became heavily focused on the rights of stage actors and helped form the Actors Federal Credit Union in 1962, and acted as the group's first president.
In 1966 Conrad Bain received his first reoccurring role on television in the most unlikeliest program.  On June 27th, 1966 he appeared as creepy innkeeper Mr. Wells in the debut episode of the gothic soap opera Dark Shadows.  But, his initial run on the series would be short lived as the action of the show moved away from the Collinsport Inn to Collinwood Manor.  Not yet a cult phenomena during his original appearances, his appearance never gained the notoriety that other characters would receive when the show took off months later with the addition of vampire Barnabas Collins.  However, Bain would have his chance to eventually meet the monsters of Dark Shadows, and in 1968 the producers of the show called on him again when the story was to move to the Collinsport Inn once more.  Conrad Bain came back as Mr. Wells for a handful of additional episodes, but quickly met his fate when he was killed by werewolf Chris Jennings in one of the series' most memorable, and over the top, deaths.
It was in a small role in the early Woody Allen comedy Bananas that Conrad Bain caught the eye of producer Norman Lear who had just hit television gold with his new sit-com All in the Family.  Lear was casting for his next show; the first of what would be many All in the Family spin-offs, Maude,  which was to star Bea Arthur as an ultra-liberal feminist.  Lear thought that Bain would be perfect for the role of Maude's uptight conservative foil Dr. Arthur Harmon.  The good natured yet aggravating best friend of Maude's husband Walter, Conrad Bain became Norman Lear's archatype for the "WASP."  Arrogant, upper class and republican, Conrad Bain's political battles with Bea Arthur  would become just as epic as Carol O'Connor's rivalry with Sherman Hemsley.  Bain would stay on the series for the entire run of the series, which ran from 1972 to 1979.
But just as Maude was ending, Norman Lear called upon Conrad Bain for a new project that he was developing.  Lear and Bud Yorkin wanted to take their brand of sit-com, which took a look at the hard hitting political and social topics of the time, and bring it to a youth orientated family sit-com.  The program was to be called Diff'rent Strokes, and would deal with the mixing of class and culture when a rich Park Avenue widower adopts the under privileged inner city black sons of his deceased house keeper.  Having proven that he could play uptight wealthy white guys, Lear basically supplanted Bain's character from Maude into the new series, but as Phillip Drummond he made the character softer, more understanding and a slightly more liberal.  Lear and Yorkin left the series soon into its development, but Diff'rent Strokes became an over night hit when it made it's debut in the fall of 1978.  Rounding off the cast with Dana Plato as big sister Kimberly Drummond, Todd Bridges as displaced teenager Willis Jackson and Gary Coleman as the show's standout star Arnold, Diff'rent Strokes dealt with a range of hard hitting topics including racism, drugs and child pornography.  But in the early episodes the series would find it's most monumental moments as "Mr. D" and Arnold and Willis learnt to become a family despite their differences in race and class.  Through thoughtful fatherly advice and understanding, Conrad Bain played a calm and dignified TV dad, endearing himself to a generation of young viewers.
Yet while he tried to keep his TV family safe and informed on the show, behind the scenes Diff'rent Strokes would have one of the most troubled young casts in television history.  Dana Plato struggled with drugs and alcohol, Todd Bridges was haunted with memories of abuse, and Gary Coleman would be exploited by his parents and segregated from his co-stars.  Despite this, Conrad Bain tried to reach out and be a calming presence to his young co-stars in whatever ways possible, but he could only do so much.  In a 2012 PCA interview, Todd Bridges acknowledged Conrad Bain's support and mentorship and how he attempted to reach out to the troubled young man by reminiscing about Bain in saying "He used to take me fishing.  He wouldn't take me fishing and leave me there.   My Dad's idea of going fishing was to drop us off and go to the bar.  Conrad would actually bring us fishing and fish with us."  But when Diff'rent Strokes wrapped up in 1986, it ended on a down note.  Dana Plato spiraled down into a life of drugs and pornography before committing suicide in 1999, Todd Bridges was convicted for drug dealing and weapons possession and Gary Coleman found himself broke, abandoned and unable to restart his fading career due to type casting.  As his co-star's lives spun out of control, Bain lost contact with them and sadly watched from the headlines.  He stayed quiet about their troubles, stating that he had a hard time discussing them because he cared about them so much.  However, he would eventually reconnect with his television family during better times.  In 1989, Conrad Bain and Gary Coleman surprised audiences when they reprised their roles of Mr. Drummond and Arnold in an episode of The Fresh Prince of Bel-Air, and Bain was reunited with both of his TV sons in 2003 for the TV Land Awards.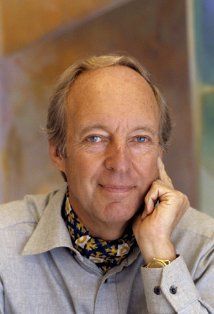 After Diff'rent Strokes was cancelled Conrad Bain appeared as a regular in George C. Scott's short lived political sit-com Mr. President and in the 1990 Oscar nominated film Postcards from the Edge.  But soon afterwards he left television and film behind permanently, returning to the stage and, eventually, retiring from acting.  Conrad Bain lived a quiet existence, staying out of the limelight, only to come out once in a while for the occasional documentary or Diff'rent Strokes reunion.  His final appearance would be an appearance on a 2011 episode of Unforgettable.
Dignified and endearing, Conrad Bain had a long and successful career on stage and in television, and became a comfortable and familiar face on the pop culture journey.  As a result he will forever be beloved by fans as one of pop culture's favorite TV fathers and uptight white guys.