Comments?  Questions?  Criticism?
Famous?  Sorta Famous?
We Want to Hear from you!
(Scroll down to read what people have to say about the Pop Culture Addict!)
SAM TWEEDLE

Sam Tweedle is a writer, interviewer, and cultural commentator who covers topics ranging from well-know to obscure stars with great stories to tell, fandom, fame, and what people do with their lives when the bright lights stop pointing at them.  Picking up forgotten Hollywood stories, he has been entertaining and educating fans of the pop culture journey for a decade. His writing has been featured in The National Post, CNN.com and Filmfax Magazine.
Contact Sam
.
EDITORIAL TEAM
CYNTHIA HILL

NICOLE GRADY
WHAT PEOPLE ARE SAYING ABOUT THE POP CULTURE ADDICT!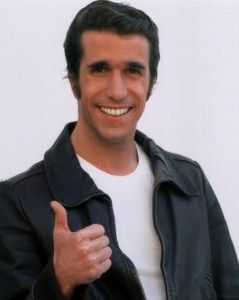 "I wish you the best in your career.  You are very smart in the way you ask your questions." - Television icon Henry Winkler, who  brought legendary pop culture icon the Fonz to life on Happy Days.
"I only did [the interview] because I've been around you the last few days and I knew you'd do the right thing." – Actor George Lazenby, who took the role of James Bond in On Her Majesty's Secret Service .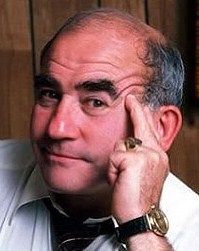 "After talking to you, I think you've got power that you don't know about…You're a good guy Sam." – Actor Ed Asner who won eight Emmy Awards, more then any other actor, for his roles in The Mary Tyler Moore Show, Lou Grant, Rich Man, Poor Man and Roots.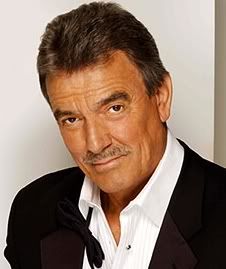 "Thank you very much.  I really appreciate it.  This was a very good interview.  You're very bright."  – Soap opera icon Eric Braeden, who has played Victor Newman for over three decades on The Young and the Restless and remembered for playing Captain Hans Deitrich on The Rat Patrol.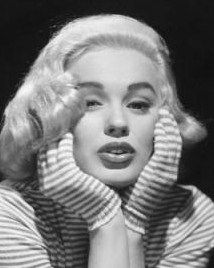 "Dear Sam, what a wonderful interview we had! You got things out of me that no one ever did before. Thank you for saying such nice things. Best of luck in everything you do. Love and kisses, Mamie xoxoxo" – Legendary Hollywood sex symbol Mamie Von Doren, who appeared in 50′s films such as Teacher's Pet and Untamed Youth.
"Dearest Sam, I so hope that this is the best year yet for you.  I feel that you truly are a special friend to me.  Thanks for making me feel alive My Heart, Kim Darby" – Award winning actress Kim Darby, best remembered for the role of Mattie Ross in the classic version of True Grit with John Wayne.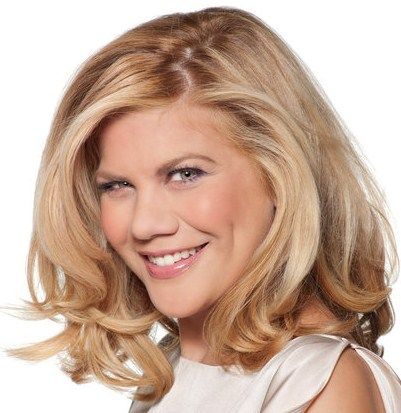 "Sam, I had the same great time chatting with you. You're absolutely brilliant at getting someone to open up. I love this article, not just because it's flattering (which–hello! Thank you!). I love it because I really hope it turns more people like you onto 'The Exes'. Y'know, many people didn't 'get' 3rd Rock for a long time. But we always had a base of true fans. Really smart people like yourself. I hope they check this Weds episode [of The Exes] out. It's hilarious. If not, no biggie–I'll just write my next book. (Arbitrary question–how is it possible that Snookie's book out sold GUTS? Just curious.) Much love, Kristen" – Two time Emmy Award winning actress Kristen Johnston, who is best remembered for the role of Sally Solomon on 3rd Rock From the Sun, as well as star of The Exes and author of the hard hitting book Guts.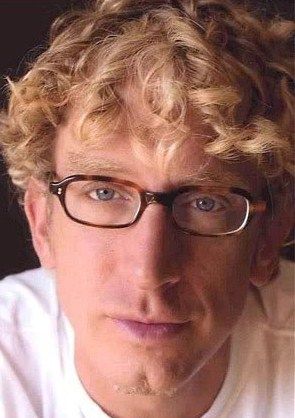 "Your questions are long winded." – Troubled comedian and Hollywood "bad boy" Andy Dick, commenting on Sam Tweedle's interview style.
"Dear Sam, My God, you printed every word I said!  You must have worked for days organizing that material and finding such great pictures.  Thanks for a job well done!  I will keep this one always. Love Lara" – Actress Lara Parker who became a fan favorite cult actress for her role of Angelique Bouchard in Dark Shadows, and appeared in films such as Save the Tiger and Race with the Devil.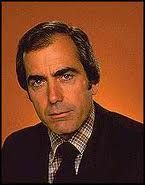 "All in all, a very nice job, and your comments are astute and well appreciated." – Character actor Jerry Lacy, known by Dark Shadows as the villainous Reverand Trask and his descendants, and by Woody Allen fans as the spirit of Humphrey Bogart in Play it Again, Sam.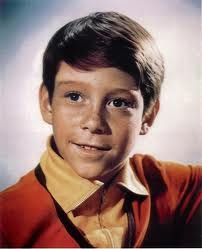 "Thank you kindly for the nice things you say about me… I'd be happy to chat again sometime. Hope all is swell with you. Cheers, Bill" – Actor and musician Bill Mumy, best known to fans as boy space adventurer Will Robinson on Lost in Space.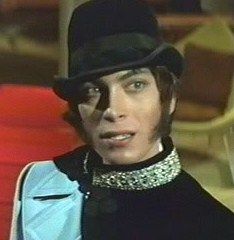 "Sam, I had a "groovy" time. I feel it was one of the best interviews I've had.  All my best, John LaZar P.S. I believe yesterday's session has cemented American-Canadian relations for years to come!" – Actor John LaZar who brought the iconic Ronnie "Z Man" Barzell to life in Russ Meyer's cult film Beyond the Valley of the Dolls.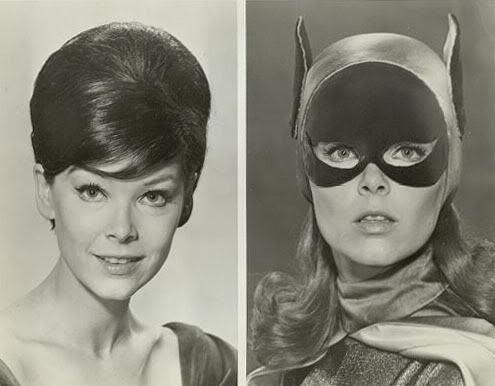 "Dear Sam.  Thank you for the VERY flattering open letter.  It made me blush!  I would love to send you a copy of my book (for fun summer reading) if you'll send me a snail mail address.  Enjoy what is left of summer. Best, Yvonne" – Yvonne Craig, television's Batgirl, Star Trek's "greened skinned woman" and former Elvis Presley co-star.  She did send the book too.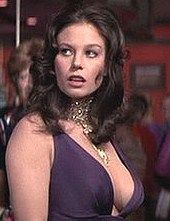 "Sam!  Yours is one of the kindest and dearest interviews ever!!!  You listened…You are very special, and I hope to see you again soon.  You too, are special to me! Lana"  - Actress Lana Wood, who is probably best known for playing Bond girl Plenty O'Toole in Diamonds Are Forever, as well as being Hollywood legend Natalie Wood's younger sister.
"Aloha Sam!  Thank you for all your kind words about me. It's phenomenal how pervasive flower power is today. Some energy that was born then does not want to let go and so it keeps touching the hearts of my children's generation and it's not over yet. I think a new courage was born then. Certainly I am a freedom fighter so the message of maintaining an awareness to always be creative and love one another is forever running through my veins. May I just say I have the good fortune to be writing to you while the sun is coming up over Diamondhead where I live with my Husband and shedding a gorgeous cast of pink wispy clouds in the Hawaiian skies. Donna Loren" – Donna Loren,  1960′s Dr. Pepper spokes model, entertainer and survivor of the Annette and Frankie Beach movies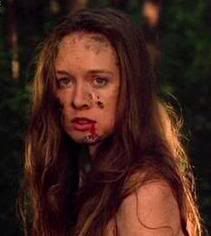 "Sam, I enjoyed meeting you and reading the interview. When people see a woman getting brutally raped, I don't think that they want to see a face attached to it (the victim). It really is vile.  Implied rape seems to be more acceptable. Til the next con, Camille" – Cult film actress Camille Keaton, best remembered for starring in the controversial revenge film I Spit On Your Grave.
"Sam:  I LOVE IT!   You did a wonderful job. I am so proud of it and I am sure you are too. The photos are a very nice touch and so are the YOUTUBE mentions. We did great didn't we?!!  Thanks again for wanting to interview me. I had such a fun time doing it and talking with you.  Friends forever,  ~Geri~ – Geri "Fake Jan" Reischl, Eve Plumb's replacement on Sid and Marty Kroft's Brady Bunch Variety Hour.
"Sam,  Thank you for writing such a wonderful article. You are truly a professional, I could tell from the moment I heard your voice. Plenty of journalist do not do their homework. You went above the call of duty. Thank you so much. Wishing you all the best, Angela"  – Actress Angela Rawna who played Regina Howard on the Emmy Award nominated NBC drama Friday Night Lights
"Sam, I finally had a chance to sit down and read the whole interview. Fantastic! If you were in front of me right now, you'd see me bowing with hands over my head. You did a fine job of putting all of it together, I appreciate all your hard work. I especially like the way you closed it out, very nice.   Well done my friend, lets talk when you have time. Carl" – 60′s pop sensations The Buckinghams guitarist and current lead singer Carl Giammarese.
"
Hi Sam – Wow.  What a great piece!  Thanks for going into such detail.  Love the pictures too.  Some I've never seen before!  Lets try and get together when you get down to L.A. next.  All the best.. – Stan" – Actor/director Stanley Livingston who played Skip Douglas on My Three Sons.
"Hi Sam, Thanks for sending the interview.  Great work, man!  Really!!  I'm impressed. Barry" – Character actor Barry Livingston, best remembered for playing Ernie Douglas on My Three Sons.
"Sam! Wow, thank you so much for the comics! I just got them a couple days ago and they are STILL providing fresh reading material for me. Thank you for taking the time to package them, they will fit so perfectly into my collection. You are a wonderful person, and i loved the interview. And I love our pictures. Hope we meet again!! Lights"- Canadian pop singer Lights in response to our 2008 interview, as well as the collection of Wonder Woman comics Sam sent her. Don't tell anyone but Sam has a bit of a crush on her.
"Sam this write up is just so beautiful and all the photos …..Thank yu so very very much…. I just love it all …… You are such a perfectionist….. Thank you and hugs Kitten"  – Actress and erotica icon Kitten Natividad, best remembered as the star of Russ Meyer's Up! and Beneith the Valley of the Ultra-Vixens.
"I admire what you do, and you do it so well." – TV character actor William Schallert, who is most famous for playing TV father Martin Lane on The Patty Duke Show, appeared in hundreds of television programs and films, with regular roles on Get Smart, The Many Loves of Dobie Gillis and The Nancy Drew Mysteries.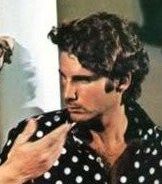 "Sam. You are the man.  I do think if you were my agent in my day "I coulda been a contender instead of a bum".  Be well; David"- David Roya, who played bad boy Bernard Posner in the grindhouse classic Billy Jack.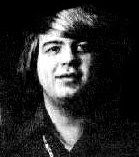 "I couldn't believe you actually said that (the Delights) actually stylized ourselves after the Zombies.  I mean how the hell did you figure that one out?….. That is incredible when you hear this. I mean how the hell did he figure this out?  What a detective!…That was incredible!  Y'know.  To have somebody contact me on that premise it was like…WHAT!" – Norbert Solystiak, saxophonist for 1960′s Chicago band "The Delights" and Chet "Chubby" Morton on Filmation's 1960′s Hardy Boys television series/pop group.
"Hey Sam. I liked the interview.  Hope ur on to another mystery if that makes it better Stay safe…Jeff" – Jeff Taylor, singer for Motown's first white band "The Messangers" and Joe Hardy on Filmations 1960′s Hardy Boys television series/pop group.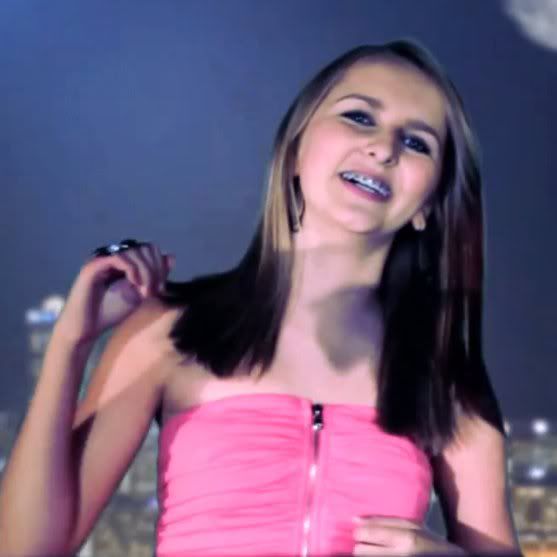 "Thank you so much for interviewing me tonight! It was an amazing first interview! (:" – Benni Cinkle, aka "That Girl in Pink That Dances Awkwardly in Rebecca Black's Friday Video" in responce to her first ever interview!
"I am more disturbed by you than I am Barry." – Herman's Hermits' front man Peter "Herman" Noone in response to my interview with Hermits drummer Barry Whitwam.  He didn't like the interview.  Well, you can't please all the people all the time.