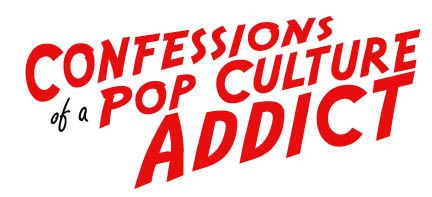 PROFILES
DANNY LOCKIN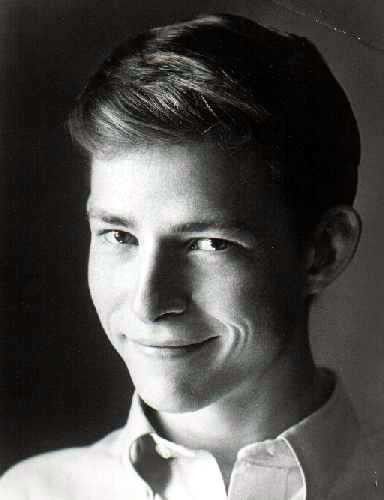 Danny Lockin isn't the most memorable celebrity in the history of pop culture, but he will always be memorable to me.  You see, when I was nine years old and just cutting my teeth on classic film, my favorite movie was Hello Dolly!  Catching it one evening on a PBS station, I had never seen a film that large in scale and that colorful before.  The music was fantastic, the dance numbers were enormous, the girls were wholesome and pretty and the men were well dressed and dashing.  I must have watched that film a hundred times as a child.  I knew every song by heart.  Yet, despite the fact that the film starred such pop culture icons as Barbara Streisand, Walter Mathieu, Michael Crawford and a camoe by the legendary Louis Armstrong,  my favorite character was naïve and timid stock boy Barnaby Tucker, played by lively and charismatic dancer Danny Lockin.  Danny had all the best lines, and he got to put the squeeze on the lovely E.J. Peaker who played Minnie Faye, who I had a giant crush on.  So imagine my horror as an adult when I was doing research on the cast of Hello Dolly!  and I discovered that Danny Lockin was the victim in a gruesome Hollywood murder.  The world never got to really know Danny Lockin, although I would never forget him.
Danny Lockin was the son of Omaha based dance instructor Jean Lockin, and began dancing professionally at the age of eight.  It was during this early age that Danny started his very first dance team with a boy named Neal Reynolds.  Danny, being white, and Neal, being black, were called The Two Checkers and performed dance routines, pantomime, impersonations and comedy routines all over the country.  However, as a result of Neal's color, Danny experienced the hardships of bigotry early on, and for the rest of his life would be an advocate for civil rights.  Danny and Neal stayed together for nine years until Danny and his mother moved to Anaheim in 1959.
As his mother set up another dance studio, Danny began to shop his music and dance talents around to different show business auditions.  He was awarded a small part in the 1962 film version of Gypsy with Natalie Wood, and was one of the finalists for the part of Rolfe in The Sound of Music, even filming a screen test featuring him singing I Am Sixteen Going on Seventeen.  Unfortunately he would lose the part to Daniel Truhitte.  Becoming disenchanted with Hollywood after losing The Sound of Music part, Danny moved to New York City after he graduated from high school and brought his dance skills to Broadway, quickly attracting the attention of casting directors.  Looking much younger then he actually was, Danny was cast primarily in the roles of younger men and was cast as Rolfe in the Broadway version of The Sound of Music and also as a Jet in West Side Story.  Eventually he found the part that he would be most famous for when he was cast as Barnaby Tucker in the Broadway version of Hello Dolly! opposite Betty Grable in the role of Dolly Levi.  This seemed to have been tailor made for him because Danny would go on to play Barnaby in six more productions opposite talents such as Ginger Rogers, Eve Arden and Ethel Merman.
It's no surprise that Danny would eventually catch the attention of Hollywood dancer and leading man Gene Kelly who was about to direct his own production of the play, and after thirteen grueling auditions, Danny won the role of Barnaby in Kelly's upcoming film version.  Apparently during the filming of Hello Dolly! Gene Kelly was hard on Danny, often challenging the dancer to new heights.  Yet the challenges paid off, and when watching the film Danny often defies gravity in his dance numbers.
Soon after winning the role in Hello Dolly! in 1966, Danny met and married another dancer named Cathy Haas and in 1969 they had a son together.  However, their marriage wouldn't last and by the end of 1969 Cathy left Danny.  This devastated the young actor who had just seemed to be making headway in his career, and as a result Danny began to drink heavily.  Furthermore Danny would begin to question his own sexuality.  Both of these factors would play heavily in the events that would end his life.
Returning to California for solace from the confusion in his life, Danny went back to teach dance at his mother's studio.  Described as a popular teacher, with a boyish smirk and a glint in his eye, Danny was a favorite amongst pupils.  Danny went on to do some more television work, including a guest spot on Dean Martin's summer replacement series Dean Martin Presents the Gold Diggers, which was actually hosted by Paul Lynde.  On the show he and his fellow Dolly co-star Tommy Tune, who played the role of Ambrose Kemper both in the film and on the stage, did a dance routine.  Sadly Danny's next TV appearance would be his last.
On August 21st, 1977 Danny performed on an episode of The Gong Show with another of his mother's dance school's instructors named Billie Jo Conway.  Danny, being small and slender, and Billie Jo, being a three hundred pound woman who was a fantastic tap dancer, were a hit with the audience and tied for first place.  Jean Lockin was in the audience, and as a result of Danny's drivers license being suspended due to his increased drinking, she was expecting to drive him home.  However, Danny told his mother not to wait because he was going to be going out for a drink with friends.  Danny and his friends went to celebrate at a Garden Grove gay bar called The Mug, where he was seen leaving with a bar regular named Charles Leslie Hopkins.  Hopkins lived nearby and worked as a medical clerk.  This would be the last time Danny was seen alive.
Later that evening police were called to Charles Hopkins' apartment after a call of a disturbance was made by a neighbor.  When Hopkins came to the door, he claimed that a man had entered his apartment and had tried to rob him, but once entering the apartment police found the dead body of Danny Lockin.  Danny had been stabbed over one hundred times and accompanying his body was a torture diary filled with pornographic images and Polaroid's featuring Danny.  The diary also revealed that Danny was known to his assailant before that night, and that the murder was premeditated.  Hopkins had every intention of ending Danny's life far in advance.  A coroner report actually reported that only six of the stab wounds were actually fatal, and that the other wounds were made solely for the purpose of torture.  Hopkins was immediately arrested and the evidence of Danny's torture was secured and removed from the apartment.  Unfortunately, as a result of not obtaining a warrant before removing this evidence, prosecutors were not able to use the torture diary or Polaroid photos in court!
After a long delay, Charles Hopkins went to trial in September 1978, but there was no jury present.  The decision lay on the shoulders of the judge.  Hopkins stuck with an unlikely story that Danny had been at his apartment, but then had left, and when Hopkins woke up later Danny's dead and mutilated body was just there and he didn't know how it had got there or what had happened.  As a result of little public outcry about Danny's murder due to the papers reporting little about it during an age when homosexuality was still a taboo subject, as well as what has been said to be a judge who figured that the crime was just a case of some sort of kinky gay sex game, Hopkins was charged with a lesser charge of voluntary manslaughter!  As a result he only spent four years in prison for the torture and murder of a talented young man that the world hardly got to know.  Friends and family were devastated that the man who ended Danny's life so viciously would get off so light.  Justice was not served.  Charles Hopkins walks the streets today as a free man.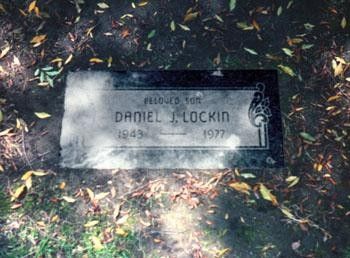 Jean Lockin's life was never the same after she lost her son.  She quickly folded her school and disappeared from Orange County.  However, Danny is still there under a marker that reads "Beloved Son."
POP CULTURE ADDICT NOTE:  I would just like to thank Mr. Joseph Tatner for his help filling in some of the blanks in Danny Lockin's story.  Joseph Tatner was a student at Danny's mothers' dance studio and kindly talked to me in 2006 about Danny's life.  You can visit Joseph's web-site and learn more about his career as both a stage and television actor at http://www.miracleproductions.org/joseph.  I also would like to also give a big thanks to Kathy Mechan who runs the Danny Lockin web-site for sharing information and photos.  She has been very valuable in helping me tell Danny's story, and doing a great job keeping Danny's memory alive.  Make sure to visit her site at http://dannylockin.com.