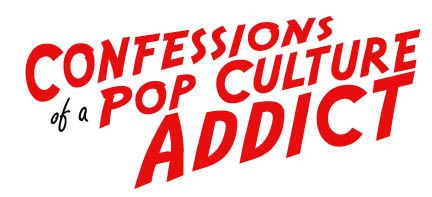 REMEMBERS
DAVE MADDEN
1931 – 2014
After Colonel Tom Parker and Brian Epstein, Ruben Kincaid is easily the next most famous rock n' roll manager of all time.  The fictional manager of the fictional music group The Partridge Family, Reuben was the easy natured, if not slightly hassled, man who made sure that widow Shirley Partridge and her musical offsprings got enough gigs to put food on the table on the legendary 70's sit-com.  Behind the role was comedian Dave Madden, who was a little bit hip but a little bit square, and embodied what everybody wanted in a show business manager – reliable, honest, dependable and funny.  Too bad that managers like him just didn't exist.  One of the most likeable faces on the pop culture journey, Dave Madden passed away this week at age 82.
Born in Sarnia, Ontario, Dave Madden spent his early years in Port Huron, Michigan before being sent to live with an Aunt and Uncle at the age of eight after the death of his father.  It was when a serious bike accident forced him off his feet for months at the age of twelve that Madden took up the hobby of magic as a way to pass his time, which would become a staple of his act for years to come.  As he developed his craft as a magician, the naturally witty boy began to incorporate comedy into the act and before he graduated high school Madden had developed a stage show.   Choosing to study teaching after high school, Madden quickly realized that being an educator wasn't his thing and he enlisted in the air force in 1951.  Enlisted in the Middle East, Madden continued to develop his act and became a popular entertainer at army camp shows and even performed his act for King Idis of Libya on one occasion.  Upon leaving the Air Force Madden went to Florida where he got a degree in communications for the University of Miami while shopping his act at Florida clubs on the side.
Yet despite early success as an entertainer for the armed forces, it took Madden a while to discover his audience as a civilian.  With anti-establishment comedians like Richard Pryor and George Carlin changing the face of comedy, Dave Madden wasn't what anybody would call cutting edge.  For the most part he was still moderately conservative in terms of comedic subject matter.  With a pleasant face and mediocre looks, Madden's act was based around good natured cynicism.  Never overtly negative, he picked apart the foibles of the every man.  The result was that he was very much a comedian for the "establishment."  He wasn't revolutionary, but as a result that made him perfect for television which still catered to an older generation.  After failing to make a hit in Florida, in 1963 Madden took a chance on Los Angeles where he got hired for a ten week engagement at a Beverly Hills nightclub.  His big break would come when Frank Sinatra walked in one night.  A guy who loved a good stand-up comedian but didn't dig on the beatnik stuff, Sinatra went nuts over Madden and phoned in a favor to Ed Sullivan where he got Madden booked for four episodes of The Ed Sullivan Show.  Slotted between performances by Patti Page, Richard Burton, The Three Stooges, Edie Gorme, Cliff Richard, Chubby Checker, Barbra Streisand and Ann-Margret, Madden went from being a struggling comic to being seen by audiences coast to coast.  The exposure would lead to Madden getting work on commercials and eventually being cast in his first regular sit-com, Camp Runamuck.
Premiering on NBC in the fall of 1965, Camp Runamuck focused on the wacky shenanigans of a boys summer camp, and the rival girls camp across the lake.  Madden was cast as wacky woman happy camp counselor Pruett.  However, pitted against The Flintstones and The Wild Wild West on the competing networks, Camp Runamuck didn't have much of a chance and was cancelled after a single season where it disappeared into the mists of pop culture obscurity.  Thankfully for Madden, his career did not.  Staying alive with appearances on The Joey Bishop Show, The Hollywood Palace and The Merv Griffith Show, Madden also showed up on Love American Style and Bewitched.  Likeable and easy going, Madden became a favorite of television producers and in 1968 was called upon by Dick Martina and Dan Rowan to join the cast of one of pop culture's most important and cutting edge sketch comedy shows of all time, Laugh-In.  After losing a number of cast members in the first season, Madden was invited to join future icons Lily Tomlin, Goldie Hawn, Artie Johnson and Flip Wilson on the show which united the establishment and the counter culture in one gigantic farce.  Madden appeared on Laugh-In for the 1968/1969 season where his good natured presence  was noticed by the producers of a brand family sit-com who were looking for a good natured establishment type who was just hip enough to be a rock n' roll manager.  The show was The Partridge Family and Dave Madden was convinced to leave Laugh-In to take the role of Rueben Kincaid.  The result would be pop culture iconisim.
Making its debut in 1969, The Partridge Family was an instant hit.  With the star power of Shirley Jones, the beauty of Susan Dey and the face and voice of teen idol sensation David Cassidy, the show was not only intelligently plotted and written but managed to focus on many of the subjects that the generation of the late sixties were thinking about, such as runaways, the dismantling of the family unit and the draft, in a family friendly and light hearted manner.  The series was actually cool, and quite frankly, everything that The Brady Bunch wasn't.  Furthermore, it was a massive cross marketing success with music being written by some of the best bubble-gum songwriters that Los Angeles had to offer.  Focusing on the show business travels of a fictional pop band made up of Shirley Partridge and her children, Shirley Jones played one of television's first single Moms.  Offering her support from the sidelines was Dave Madden as friendly and honest, if not a little bit harried, Rueben Kincaid.
But Madden's role was not just as a male co-star and manager.  His role would become much more enhanced when he became consistently paired up by The Partridge Family's true breakout star, Danny Bonaduche.  Together Madden and Bonaduche became one of pop culture's most unlikely and underrated comedic duos.  While marketing focus was always given to Jones and Cassidy, from the beginning the writers began to focus plots primarily on serious younger brother Danny Partridge whose  business like mannerisms became the true comedy of the series.  Acting as the "new man of the house" in the absence of his off screen deceased Dad, Danny was constantly dreaming and scheming plots to help his family's show business career.  In fact, the entire pilot episode was based around Danny trying to get Reuben Kincaid to listen to his family's tape where an immediate on-screen chemistry was created between Bonaduche and Madden.  The pair were sort of on-screen rivals in a love/hate power struggle over the band.  Yet a second element came into play between the two characters with Rueben becoming a substitute father figure to Danny, and Danny looking up to Rueben as a mentor.  It would be one of television's sweetest rivalries and would become the basis for the majority of the jokes on the Partridge Family throughout its four year run.  But when the cameras stopped rolling and everybody left the set, the special bond between Dave Madden and Danny Bonaduche continued.  When Madden discovered that Bonaduche was being physically abused by a tyrannical father, he took Danny home on the weekends to allow the boy to get away from his troubled home.  Years later, when Danny Bonaduche found himself in and out of rehab centers during a very public battle with substance abuse, Dave Madden was one of the few people form his show biz past who showed up to support him and help him back to a state of sobriety.  The chemistry that Madden and Bonaduche shared on stage seemed to seep over into their real lives and they became lifelong friends.
When The Partridge Family wrapped up production in 1974 Madden continued to hit the pop culture radar by appearing in a diverse range of television programs including Starskey and Hutch, Barney Miller, Happy Days, Fantasy Island and Sheriff Lobo before beginning a seven year semi-regular stint as high school basketball coach and Mel's Diner customer Earl Hicks on the long running sit-com Alice in which he made thirty five appearances between 1978 and 1984.  He would continue to make appearances on various programs into the 80's, but when The Partridge Family began to be rerun on MTV in the 1990's a new generation began to associate Madden with Reuben Kincaid.  The result was Madden getting calls to do reprisals of his Reuben Kincaid character on modern sitcoms.  In 1992 Dave Madden reprised his role as Rueben Kincaid for the first time in over two decades for the pilot of The Ben Stilller Show, in 1994 he and Danny Bonaduche would show up as Reuben and Danny Partridge in an episode of Married with Children, and in 1995 he had one of his most unlikely crossovers when he showed up as Reuben attempting to court The Monkees in an episode of Boys Meets World.  Madden would make his final on-screen appearance in 1997 in an episode of Sabrina the Teenage Witch before retiring from acting.  Madden would stay underneath the public radar, although he participated in two episodes of A&E's Biography focusing on The Partridge Family in 2003, and on Danny Bonaduche in 2006.
Throughout the career Dave Madden seemed to stay on the sidelines.  He was never the star or the biggest presence on the set.  However,  he was familiar and lovable enough to find his way into our collective subconscious.  Funny, expressive, likeable and dependable, generations of kids with musical aspirations sought to find a man like Dave Madden to manage their musical projects.  Unfortunately, Reuben Kincaid wasn't real, and music managers weren't nearly as honest or hard working.  But it was fun to imagine that a man with Dave Madden's face was just around the corner waiting to discover us.  Somewhere Dave Madden is out there giving a warm smile and an expressive eye roll to wanna be rockers and pop stars throughout the world.  He became the personification of the perfect music manager, and will be missed by everyone whose life he touched.