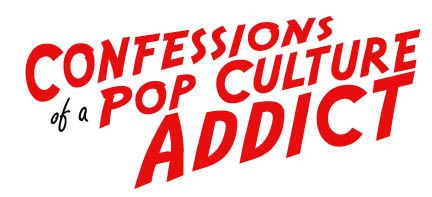 REMEMBERS
DOLORES FULLER
1923 – 2011
"Not in my wildest nightmares did I ever think I'd see the day when Eddie's movies would be popular" – Dolores Fuller
Dolores Fuller may go down in pop culture history as the worst actress ever to appear on film.  However, there was far more to Dolores Fuller who wore many hats within her lifetime.  She was a successful song writer, a personal manager, a model and an actress, but the world will always remember Delores Fuller as the muse and leading lady for notoriously terrible b-movie director Edward D. Wood Jr, best known to the world as Ed Wood.  Starring in such cult classics as Glen or Glenda? and Jail Bait, Dolores Fuller helped bring Ed's strange and wonderful films to life in the earliest days of his career.  Together Ed and Dolores made an irresistible pair to cult movie fans.  It was the ultimate love story about a woman who couldn't act and a man who couldn't direct…and wanted to wear her angora sweaters.  Yet, the love affair between the first couple of cult cinema was short lived, and Dolores lived a full life outside of Ed Wood's camera lense, and forged a successful career in the entertainment industry without any influence of the zany director.  However, when Ed Wood's films found a new audience in the 1990's, Dolores Fuller found herself in the spotlight as a cult film superstar and realized that she would never be able to escape the shadow of her old eccentric lover.  Last week Dolores Fuller's story finally ended without any rubber monsters, atomic men or grave robbing aliens.  After a long undisclosed illness Dolores Fuller passed away at age 88.
Born in South Bend, Indiana in 1923, Dolores Fuller moved to California with her family at age 10, where she became star struck when the motel her family was staying at was used in Frank Capra's 1934 Academy Award winning film It Happened One Night.  While searching for a glimpse of leading man Clark Gable, young Delores was recruited as an extra in the film.  Dolores was hooked, and she decided that she would pursue a career in entertainment and started modeling at the age of 16.  Married while still in her teens, Delores Fuller had two children and was sidetracked for a while, but when her marriage fell apart a number of years later, Delores was back on the street looking for an income and some adventure and once again decided to try her luck as an actress.  Her first notable gig was as a spokemodel for Maribou slippers on the popular reality based game show Queen for a Day which put her on television five days a week.  She also got a well paying job three days a week as Dinah Shore's stand-in on The Dinah Shore Show.  These jobs weren't going to make her a star, but they did bring in a paycheck and helped pay the bills.
It was at a casting call  for a film called Behind Locked Doors that Dolores first met aspiring writer/director Ed Wood.  Delores found Ed to be handsome, energetic and fun.  Ed, meanwhile, loved women, not to mention the angora sweater that she wore to the audition and promised to make Dolores a star.  Problem was, although he talked a big talk, Ed had never actually successfully made a film yet.  Behind Locked Doors quickly fell apart, but something clicked between the two and within months they were already living together.  Ed would sit at home all day writing nonsensical scripts while Dolores brought home the paychecks and paid the bills.  Supportive of Ed's creative endeavors, Dolores would help Ed act out key scenes to his scripts, and when he asked if he could wear her angora sweater while working she didn't hesitate to let him.  He said it felt good against his skin and helped him write better, and she wasn't about to argue with the logic.  However, what Ed wasn't telling her was that he lived a secret life as a cross dresser.  Eventually the truth came out in the form a script. 
When the Christina Jorgensen story was to be made into a film, Ed lobbied to write the movie.  Eventually Jorgensen changed his/her mind to selling the story, so Ed changed gears completely and wrote the story he really wanted to tell.   The result was the semi-autobiographical Glen or Glenda?  The story of a young man who was afraid to tell his fiancé about his secret desires to wear women's clothes, Dolores was horrified to find out that the story was based on her relationship with Ed.  However, Ed promised that the film would be their opus and, besides, they had a star for the film in the form of ailing horror icon Bela Lugosi!  Dolores decided that she had enough faith in Ed to let the cross dressing issue go and took the key role of Barbara the fiancée in the film, with Ed, naturally, playing Glen/Glenda.  Glen or Glenda? was released in 1953 but closed nearly as fast as it opened.  Yet, despite the film's failure, Ed wasn't yet defeated and got back to work on new scripts.  Meanwhile, Dolores continued to work on Queen for a Day and The Dinah Shore Show, as well as made a number of uncredited appearances in a variety of films including The Blue Gardenia, Moonlighter, Messa of Lost Women, Playgirl and The Raid. 
Throughout the next few years Ed came up with a number of different films which he had failed to get off the ground, but he was back on top in 1954 with an attempt at doing a crime drama titled Jail Bait.  Easily one of his better films, Jail Bait once again featured Dolores as the leading lady opposite a still unknown Steve Reeves and character actor Lyle Talbot.  However, Jail Bait would prove to cost Dolores plenty when she slept in after a long night of shooting and didn't show up for her job at The Dinah Shore Show.  She was fired as a result, and lost her and Ed's main source of income.  Upset over the loss of her job, Ed comforted her by saying that they just filmed the next hit film noir and she didn't need the Dinah Shore gig.  He believed that he had just filmed the next Double Indemnity.  But, naturally, while Jail Bait was pretty good by Ed Wood standards, the film was still a dismal failure, receiving nearly no attention. 
Broke, discouraged and losing faith in Ed, Dolores decided to stick it out with him as Ed decided to change directions again by writing a monster movie which was to be Bela Lugosi's return to the realm of horror.  Dolores continued to pay the bills by doing more bit parts in films, and the occasional television role on programs such as The Great Gildersleeve and The Adventures of Superman while Ed continued to churm out script after script, each being increasingly worse then the last.  Furthermore, Ed was beginning to hit the bottle a bit too heavy, and the fact that he had absolutely no idea what he was doing was becoming apparent to Dolores.  But she had stuck it out this long with him, and Ed had faith in his new project which was to star Delores, Bela and wrestler Tor Johnson.  The only problem now would be money.  Ed didn't have the money to make his film.  But fate would deal another card when Ed and Dolores met aspiring actress Loretta King who gave Ed $60,000 of her parent's money to make the film, but if only he would give her the leading role.  Never to turn his back on $60,000, Ed took Delores' part away from her and gave it to Loretta.  Dolores was stuck with a bit role with only two lines.  This would prove to be the final straw for Dolores.  She had put up with Ed's perversions, cross dressing, drinking and freakshow friends, and had supported him, emotionally and financially through failure after failure.   Once Bride of the Monster opened, and naturally flopped, Dolores decided to call it quits with Ed.  It was said that Ed would show up at her house at night, crying in the dark for her to take her back, but Dolores was through.  Yet little did she know that Ed Wood would make her a star.  It would just take another four decades before that would happen.
After leaving Ed Wood in 1955 Dolores came to grips with the fact that she really couldn't act and, in an attempt to improve her chances of stardom, began training at the famed Actors Studio.  It was there that she met legendary film producer Hal Wallis who was responsible for such classics as Casablanca, The Maltese Falcon and High Sierra.  However, when Dolores met Wallis he had fallen on harder times and was involved in producing yearly vehicles for Elvis Presley.  Although campy and tacky, the films were far better, and more popular, then any of Ed Wood's films and Dolores boldly asked Hal for a part in Blue Hawaii.  Hal liked Dolores, but now in her late thirties, she was a bit too old to be one of the girls that appeared in the films.  Instead, Hal Wallis gave Dolores a much different, and in the end, far more prophitable opportunity.  Introducing her to composer Ben Weisman, Delores and Weisman became a successful song writing team, churning out dozens of songs for Elvis, including Rock-a-Hula Baby from Blue Hawaii, I Got Lucky from Kid Galahad, Barefoot Ballad from Kissin' Cousins, Big Love, Big Heartache from Roustabout, Do the Clam from Girl Happy, Have a Happy from Change of Habit and the title track from Spinout.  Eventually other recording artists began to sing Delores and Weisman's songs, including Ricky Nelson with Cindy, Cindy, Nat King Cole with Someone to Tell it To and Peggy Lee with Losers Weepers.
With a foothold now in the music industry, and making a decent living out of royalties from her songs, Dolores realized that she was never going to be the next Catherine Hepburn and left acting behind.  By the early 1960's Delores had successfully launched her own record label and helped launch Johnny Rivers and Tanya Tucker, acting as a mentor and manager for both of them in the early stages of their careers.  The music industry was far kinder to Dolores then acting had been, and as Ed Wood and his movies began to fade into obscurity Dolores figured that her time as an actress had been long forgotten.  Little did she know that it would come back to haunt her decades later, and eventually eclipse her lifetime of achievements in the music industry.
Sometime in the 1980's Ed Wood's "masterpiece" Plan 9 From Outerspace found its way out of the dusty canister in which it was presume forever lost in a forgotten warehouse and began to make the midnight movie circuit where it received the reputation as "the worst movie ever made."  Unfortunately Ed Wood had died, penniless and alone, in 1978 having never seen his rise to cult superstardom.  With a horde of fans clamoring for anything and everything that Ed Wood had ever made, Glen or Glenda?, Bride of the Monster, Jail Bait and all the rest were becoming cult classics, and everybody ever associated with Ed Wood were becoming cult favorites.  Suddenly, Dolores Fuller was back in the spotlight and gaining the reputation of the worst actress in Hollywood.  Although she had much rather  that her films would have been forgotten forever, she was bemused with the fact that she was finally the star that Ed had promised he'd make her and joined the other survivors of Ed's films  at film festivals and autograph shows .   Donning the angora sweaters that Ed desired so much, she would drape angora around the shoulders of fans for photos.   In 1992 she contributed to Rudolph Grey's definitive book on Ed Wood, Nightmare in Ecstasy and told about her life with Ed in Brett Thompson's brilliant 1995 documentary The Haunted World of Edward D Wood Jr.  In 1994 Delores was portrayed by Sarah Jessica Parker in Tim Burton's Academy Award winning biopic on Ed Wood.  Yet, more fiction then fact, Delores was very vocal about her disapproval of the way that she was portrayed in the film as an unsympathetic bully, as well as the personal snub that she received by Parker at the premier of the film.  However, the film helped expose Dolores to an even wider mainstream audience, endearing her to more people then every before.  As a result Dolores was able to reap the rewards as one of the survivors of the strange world of Ed Wood, and become a cult film icon.
In the past number of years the people from Ed Wood's bizarre menagerie of players have began to slip away.  Some, such as Criswell, Tor Johnson and Ed Wood himself never lived to see the zenith of their popularity.  Others, such Vampira, Loretta King, Paul Marco and Ed's widow Kathy Wood lived just long enough to find last minute stardom before they died.  However, the passing of Dolores Fuller is a true blow to the Ed Wood family of players.  Whether she wanted to be or not, and despite the fact that her brief affair with Ed Wood had ended over fifty years ago, she was the first lady of Ed Wood films.  She was his muse, his leading lady, and his blonde in angora.  Ed Wood loved Dolores Fuller, and as a result, cult movie fans loved her too.