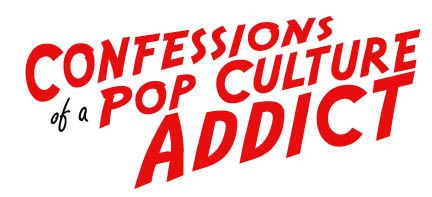 REMEMBERS
DON CORNELIUS
1936 – 2012
"And as always in parting, we wish you love, peace… and SOUL!" – Don Cornelius
On Saturday February 4th, spectators huddled in Times Square as a group of primarily black New Yorkers staged a strange ritual.  With the music of Donna Summer, Michael Jackson and The Trammps throbbing through a sound system; the crowd stood on two sides, forming a single line down the middle where nearly a hundred dancers strutted their stuff down the line to the music.  With smiles and laughter flowing through the crowd, an energy of joy and positively spread through the crowd.  It was hard to believe that the assembly was organized for the saddest of reasons. The crowd had assembled to celebrate the memory of Soul Train's Don Cornelius who three days earlier had taken his own life.  Although often overlooked, Don Cornelius was one of the greatest innovators in pop culture history and brought African American culture into homes across North America in a bold and positive new way during the 1970's, helping to bridge the gap between white and black America for over three decades.
Born and raised in Chicago, Don Cornelius had been a marine, a car salesman, an insurance salesman, and a even a Chicago police officer before taking a three month broadcasting course in 1966.  Quitting his day job was a big risk, considering he had a wife and two kids at home to feed, but the gamble paid off.  With a low baritone voice that could melt butter, Cornelius quickly landed a broadcast job as a disc jockey and news announcer at a local radio station.   A year later he received an unique gig for local television station WCIU-TV called A Black's View, in which he reported news aimed towards Chicago's African American population.  Around the same time he began to host a series of talent shows around Chicago area high school where black musical acts performed at dances for a primarily black teenaged audience.  He called the series of shows "The Soul Train,"
It was during these concerts that Cornelius came up with the premise of what would be his greatest contribution to pop culture.  Throughout the late 1950's and the 1960's, after school rock n' roll shows featuring teenagers doing the latest regional hits and dance moves were common across America, with the most famous being Dick Clark's legendary American Bandstand.  Although Clark often feature the occasional African American act on the show, the acts were usually primarily white, and the kids were always middle American suburban kids.  Even on the rare occasion that a black kid would appear on Bandstand they were dressed in clothes like the other white kids, having their cultural distinction stripped from them.  These programs had nothing to offer black kids whose fashion, music and especially, dancing, were radically different from the kids on Bandstand.  Cornelius envisioned an after school music program aimed directly at black kids which would reflect their culture and lifestyle and sold his idea to WCIU-TV.  With Sears-Roebucks as their sponsor, Don Cornelius brought Soul Train to life on August 17th, 1970 with special guests Jerry Butler, The Chi-Lites and The Emotions.  For the first time on television, the authentic styles, attitude and music of America's black youth were able to take over the airwaves, and Soul Train was an immediate success.  Within a year Don Cornelius was able to syndicate Soul Train, and moved the operation to Los Angeles.  Don Cornelius and the Soul Train Gang were about to take over America!
There is no doubt that Soul Train had a massive influence of music and fashion during the 1970's.  With Don Cornelius sprouting his double breasted suits, tinted granny glasses and his hair done up in a massive afro, he became the den father of soul, looking over the kids in the Soul Train Gang.  Soul Train became an after school phenomena, which showcased not only the biggest soul and funk hits of the era, but also highlighted the latest fashion trends and attitudes of the hippest kids they could get on the show. Possibly the most popular, and now famous, segments on Soul Train was the Soul Train Line.  No, this was nothing like the ultra lame country dance trend that would become a sensation in the 1980's.  The Soul Train Gang would form two lines on the dance floor, with the boys on one side and the girls on the other, and they would come forth in pairs, doing their most outrageous new dance routines looking for their moment in the spotlight.  Often couples would work for weeks on their routines, and it was clear that the dancing on Soul Train was a lot more athletic, imaginative and all around funky then anything happening on Bandstand.   Many of the dancers became celebrities in their own right, and included later pop culture icons such as MC Hammer, Fred "Rerun" Berry, Pebbles, Carmen Electra and even football legend Walter Peyton who were all members of the Soul Train Gang over the decades.
Meanwhile, Don Cornelius sought out the biggest names in black entertainment, and brother, did he deliver.  Soul Train guests included The Jacksons, James Brown, Sly Stone, The Supremes, Stevie Wonder, Ike and Tina Turner, Gladys Knight and the Pips, Diana Ross, Barry White, The Temptations, The Four Tops, The Commodores, Marvin Gaye, The O'Jays and hundreds of others during Soul Train's early years.  But you didn't have to be black to appear on Soul Train.  As long as the music was funky and you can dance to it Don Cornelius wanted you at the party, and white artists such as David Bowie and Elton John made early appearances on the Soul Train stage.  Meanwhile, it wasn't just black kids watching Soul Train.  White kids were at home digging on black culture, and also being inspired by the fashions and music.  In a complete cultural turn around, the white kids wanted to be like the black ones.  It was so much cooler then the disco flavored American Bandstand, and even Dick Clark started to notice.  In an attempt to retaliate, he created his own rival show, Soul Unlimited, but it lacked the authenticity of Soul Train.  Instead of influencing black culture, Soul Unlimited looked like what a bunch of white guys back in Philadelphia thought black culture looked like.  You just couldn't touch the power of Soul Train.  Don Cornelius had created beautiful phenomena, and it was providing the beat for America in the 1970's.
But Don Cornelius was more then just another TV host.  For a lot of black kids Don Cornelius served as a positive black role model.  Here was this black man who was cool, handsome, elegant and well spoken.  He hung out with celebrities, had a style that reflected the times, and had a sense of authority around him which demanded respect.  Meanwhile, he wasn't trying to be one of the kids.  He was still an adult, but hipper then any of the adults that any of the kids watching at home ever knew.  Don Cornelius was the kind of guy that everybody wanted to grow up to be.  He was the man.
As the 70's turned into the 80's, Don Cornelius and Soul Train continued to chug along, despite new competition including Solid Gold and, most notably, MTV. However, while he allowed the show to evolve with the times, Cornelius was often uncomfortable with the changes in both black music and culture.  Most notably, Cornelius was very vocal about his disdain for rap and hip hop, as well as being naturally opposed to gang culture.  However, despite his own reservations, Soul Train become one of the first music programs to feature rap artists with Run DMC, Salt and Peppa, The Beastie Boys, Heavy D and Public Enemy making early appearances on the show.  Cornelius also objected to some of the raunchier styles of dance that began to surface during this era, and struggled with keeping the new crop of Soul Train Gang members to "keep it clean."  Yet Cornelius still found new ways of maintaining his influence over the cultural landscape.  In 1987 Cornelius made his biggest contribution to the era when he established the Soul Train Awards which still honors the achievements of black artists as an alternative to the Grammy and MTV awards.  Cornelius stayed on as Soul Train's host until 1993, when after twenty two seasons, he stepped down as the line's conductor.  However, while Soul Train continued into the next century, Cornelius maintained his creative control over the show, laying down new tracks for black entertainment.
Soul Train lasted until 2006 for an astonishing thirty-five seasons, but in 2007 a repackaged version of the program focusing on the years between 1974 to 1987 became available for syndication under the title The Best of Soul Train.  Eventually Soul Train segments started to be officially uploaded onto YouTube, making the music, the fashion and, especially, the Soul Train line available to viewers at the click of a button.  As interest in the styles and music of the 1970's began to resurface once again, the classic era of Soul Train was rediscovered b y a younger generation who was still dancing to the pulse of Don Cornelius' vision.  His influence had inspired over four decades of pop culture, and the music and dancing wasn't stopping.  Nothing could stop the Soul Train.  It just kept chugging along.
So when paramedics were called to Don Cornelius' Sherman Oaks home on February 1st where they found the 75 year old dead from an self inflicted gun shot wound, fans were shocked and saddened by his bleak demise.  To multiple generations of fans he brought the joy of music and taught us how to be cool.  One speculation to Don Cornelius' reason to end his life has come from popular actor Shermar Moore who hosted Soul Train for a short time between 1999 to 2003.  Moore speculated that Cornelius had been suffering of Alzheimer's disease or early dementia.  Whatever the case, the bullet tragically ended Don Cornelius' life, but it could not snuff out his legacy nor could it silence the music.  If the dancers in New York City proved anything, the Soul Train lives on.  The music, the fashion and the joy that Don Cornelius inspired remains with us today and his influence on increasing the presence of black culture into the American landscape will last forever.