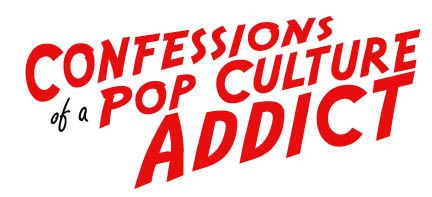 REMEMBERS
DON GRADY
1944 – 2012
In 2011 I did a series of special interviews with the stars of My Three Sons;  Don Grady, Stanley Livingston and Barry Livingston.  Over a series of weeks all three former child stars took the time to talk with me about their careers in what was to be a three part series.  Unfortunately the first of the interviews I did, with Don, was riddled with technical problems and, as a result, was lost in cyber space forever.  Talking about his pop culture journey through The Mickey Mouse Club, My Three Sons and, finally, as a successful music composer, the loss of Don's interview was devastating to me.  He was a wonderful gentleman with so many incredible stories.  Thankfully Don was very understanding, and he knows all about technical issues and over the year that followed he and I wrote back and forth trying to find a time when we could talk once again.  However Don was always a busy guy, and due to our constant conflicting schedules the two of us were never able to find another time and date to talk.  This spring I wrote Don another e-mail, trying to once again revive our interview and apologized if I was "buzzing around like a gnat."  Don wrote to me the following response:
"Sam – I appreciate your persistence….it's the only way sometimes things get done.  Please try me mid-summer if you can.  Hopefully I'll be off this deadline. Talk to you later…hopefully our gnat buzzing will have settled down.   Don"
This would be the final exchange I had with Don Grady.  Don and I would never get the chance to redo the lost interview.  A few hours ago I was shocked and deeply saddened to find out that Don passed away today from a bout with cancer.
This isn't the way I wanted to be telling his story.
Don Grady started his career in 1957 under his birth name Don Agradi when, at age thirteen, he attended an open audition in San Francisco for The Mickey Mouse Club.  A musical prodigy who could play six instruments, Don caught the eye of director Sidney Miller and was flown to Burbank to audition for Walt Disney himself.  In what was a crafty and deceptive audition process, Don was pitted against another young boy named Buster in a virtual "tap-dance off", but during the audition the pianist kept changing the tempo on Don who had trouble keeping up.  After the audition Disney went over and spoke to Buster and his father, leaving Don and his mother standing by themselves.  Don was left thinking that he had blown the audition and, defeated, headed back home to Lafayette, CA.  But, what Don didn't know is that the final audition was little more then just  a test, and Walt Disney wanted to see how Don took to being upstaged as he was about to join a group of the most talented young people on television.  When Don and his mother got home they received a message from the Walt Disney Studios.  Don was to report to the studio to pick up his ears.  Don Argrati was the newest Mouseketeer!  Whatever happened to Buster is anybody's guess.  Don's family uprooted themselves and moved to Los Angeles where Don joined the Mickey Mouse Club for its third season.  Although he was new to the show business, Don quickly made his way up to the fabled "Red Team" which consisted of Mouseketeers such as Bobby, Darlene, Doreen, Cubby, Tommy, Cheryl and, of course, Annette.  Don became a regular feature on "Talent Round-Up Day" and even had an innocent first romance with Karen Pendleton (of Karen and Cubby fame).  However, the third season would be the last for The Mickey Mouse Club and Don, as well as the rest of the Mouseketeers (for the exception of Annette) were cut loose at the end of the year.  But making the move to Los Angeles would be a good one for Don who would emerge as one of the most prolific of all of the Mouseketeers throughout the next decade.
Following The Mickey Mouse Club Don appeared on a number of television programs, primarily guest starring in westerns.  However, Don would find the role he became most recognized for in 1960 when he was cast as middle brother Robbie Douglas on My Three Sons, starring Hollywood film actor Fred MacMurray as widowed father Steve Doublas.  At age eighteen Don quickly became the heartthrob of the show, and when "older brother" Tim Considine decided to leave the program in 1965, Don was upgraded to being the oldest Douglas brother.  Don Grady's stint on My Three Sons would prove to be a long one.  Still the second longest running live action sit-com in American history (losing only to The Adventures of Ozzie and Harriet), Don would stay on the show for eleven years, choosing to finally leave the program in 1971.  As a result the television audience watched Don's character Robbie grow up from being a frustrated teenager, to a young man, and eventually a father himself when his on-screen wife Katie gave birth to triplets in a memorable 1969 episode giving Robbie Douglas three sons of his own.
Cleverly, the writers of My Three Sons looked towards reality as a way to create their scripts.  As Don and his co-stars would tell me during our interviews, a real life family feeling existed between the actors on the show.  Don Grady and Stanley Livingston formed a brotherly bond between them that they would carry on long after My Three Sons left the air (in fact, Don connected me to Stan for our PCA interview), and the producers even hired Stanley's younger brother Barry to replace Tim as adopted son Ernie Douglas.  Meanwhile Don and co-star Tina Cole, who played his girlfriend/wife Katie, had a real life relationship beyond the set.  But most importantly My Three Sons would incorporate Don's love of music, featuring his first band, The Greefs, on an episode.  Don even appeared in an episode of The Lucy Show where he played guitar for Lucille Ball and Vivian Vance for their comedic rendition of Frankie Valli and the Four Season's Big Girls Don't Cry.
As the 60's raged on, Don's interest in acting began to wane as his passion for music continued to develop.  Don's greatest musical success during the decade would be the formation of a pop group called The Yellow Balloon which Don formed with various musicians that he had met at clubs throughout the US.  The Yellow Balloon would have a one hit wonder titled, aptly, The Yellow Balloon, which peaked at #25 on the Billboard charts in 1967.  In a strange twist, Don wanted The Yellow Balloon to gain recognition for their music and not coast on his My Three Sons fame.  Thus, with singer Alex Valdez on lead vocals, Don, as the group's drummer, took the name Luke R. Yoo, and hiding under a floppy hippie hat and dark sunglasses, would go so far as grow facial hair to hide his identity for public appearances.  The Yellow Balloon would prove to be a short lived project, with the group only released a single album.
When Don left My Three Sons in 1971 (1972 would be the show's final season, and it was explained that Robbie, who was an engineer, was building a bridge in Peru), he headed for New York and combined his love for music and acting by appearing in a run of Broadway musicals including Pippin, Godspell and Damn Yankees.  Don even released a solo album titled Homegrown under the name Don Agrati which gained cult status in Europe.  However, by the middle of the decade Don decided to finally leave acting behind and focus all his energy on music.    Returning to Los Angeles Don studied composition, orchestration and conducting under composer Don Nemitz.  Don's musical career would being him further success behind the scenes of the entertainment industry, and would keep him busy for the rest of his life.  Don composed music for such entertainment giants as Walt Disney, Playboy, Phil Donahue and The American Film Institute, and worked on odd projects like When Animals Attack and Truth or Scare.  Don was also the musical director and composer of EFX, a 52 million dollar Las Vegas "circus de soliel type" stage production which featured such performers as Michael Crawford, David Cassidy and Rick Springfield.  EFX ran for eight years, but when I asked Don what it was about even he admitted that he wasn't quite sure.  Amongst his final projects Don was working on a series of EP's under the banner Boomer, which were songs that related to the aging baby boom generation.  In his final e-mail to me Don wrote about his latest song called The Old Couple; a love song about an aging husband and wife who were still infatuated with one another.  Don was busy preparing a video for the song which was to consist of photographs of real life elderly couples sent in from fans.  You can hear Don's final musical project at http://dongrady.com/submit.html.
I won't say that I knew Don Grady well.  I only spoke to him once, but over the last year we exchanged a number of friendly e-mails.  What I do remember was his easy going nature, his friendly demeanor and how easy it was to talk with him as he shared his stories with me one afternoon in early 2011.  Stories which I am devastated that I will never be able to share with readers, but I am eternally thankful that Don had taken that time to talk with me.  Don was kind enough to help arrange interviews between his My Three Sons cast mates and I, which makes it even more ironic that his interview was the one that got lost.  Believe me when I say that my heart is truly broken tonight.  Not just because of the fact that Don and I never were able to produce an interview after all of our correspondence, but of the loss of a truly talented and friendly man.  Although I barely knew Don, I am thankful for the time I had to speak with him.  It will be something I will always cherish, and never forget.