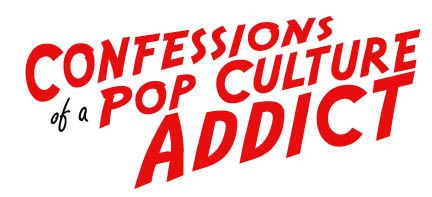 REMEMBERS
ELISABETH SLADEN
1946 – 2011
'If I knew what made Sarah Jane so popular, I'd bottle it' – Elisabeth Sladen
There just are some obituaries that a writer never wants to write.  I can't begin to explain the personal sorrow that the surprising death of British actress Elisabeth Sladen has brought to my world, but a quick glance through the internet lets me know that I am not alone.   A global community of fans share in my sorrow.  Very few actresses were more beloved in the world of science-fiction/fantasy then Elisabeth Sladen.  In her role as Sarah Jane Smith, spunky journalist and companion to Doctor Who, she not only was a part of our childhoods, but became a part of our children's childhoods by returning to the role of Sarah  Jane again and again over multiple decades.  She was a perennial and comforting presence in the lives of sci-fi fans everywhere.  Via her devotion to not only her fans, and to the franchise that made her famous, over four decades Elisabeth Sladen became the first lady of Doctor Who.  Yet the real world sometimes has a few cruel twists to the pop culture journey.  On April 19th Elisabeth Sladen passed away from a secret battle with cancer.  A complete shock to the Doctor Who community that adored her, an entire subculture mourns the loss of our Sarah Jane together.
Although her name means little to most North Americans, to European and British Commonwealth fans, as well as fans of the fabled sci-fi franchise Doctor Who, Elisabeth Sladen was everybody's favorite girlfriend.  Beginning her career on the British stage in Liverpool and Manchester, like many British actresses of her generation, Lis was first noticed while shopping herself around in bit parts of various BBC and ITV programs such as Coronation Street, Some Mothers Do 'Ave 'Em and Doomwatch.  It was after doing a pair of appearances on Z-Cars in 1971 that Lis Sladen gained the attention of producer Ron Craddock who recommended her to Doctor Who producer Barry Letts during his search for a brand new Doctor Who girl.  When the current Doctor Who girl Katy Manning was written out of the program, despite her popularity with both the cast and crew of Doctor Who, a desperate search was on for a new companion for the Doctor.  As choices grew thin, Barry Letts, along with Doctor Who actor Jon Pertwee, met with Lis Sladen and was immediately charmed.  Thus the role of Sarah Jane Smith was created for the actress, and she joined the cast of Doctor Who in 1971.  Little did anybody know at the time that the role of Sarah Jane Smith would follow Elisabeth Sladen for the rest of her life.
Now Elisabeth Sladen wasn't the first Doctor Who girl, and she wasn't the last.  Yet, although each generation of fans has their own Doctor Who girl, as well as their own personal favorites, there is no denying that Lis Sladen's portrayal of Sarah Jane Smith became the quintessential Doctor Who companion.  She was not as glamorous or as sexy as some of the girls to play the Doctor's space traveling companions, but there was just something a bit different about Sarah Jane.  Created during the early 1970's, Sarah Jane was the first of the Doctor Who girls to bring a sense of women's liberation into the TARDIS.  She was spunky, smart and had a sense of independence that none f the Doctor Who girls had had up to that point, or even afterwards.  She was kind of like a cross between Lois Lane and Mary Tyler Moore…but in space.  As a result she instantly became a fan favorite with Doctor Who audiences of both sexes and, eventually, the first of the companions to gain a star status nearly as large as the Doctor's himself.  This would prove important for the BBC during what was a time of great change in the cast of Doctor Who, including the death of Roger Delgado and the eventual departure of Jon Pertwee.  Lis Sladen, along with actor Nicholas Courtney in the role of The Brigadier, provided the stable presence that would usher the audience into the next phase of Doctor Who.
However, audiences, and perhaps even the BBC, didn't know just what they were getting into when eccentric character actor Tom Baker was chosen as Jon Pertwee's replacement for the role of The Doctor.  With his keyboard grin, long wooly scarf and locks of curls, Tom Baker brought Doctor Who's popularity to a fevered pitch.  Yet, despite his over bearing presence and zany charisma, Lis Sladen provided the down to Earth sensibility to keep Tom Baker's feet firmly set on the ground.  As a result, Elisabeth Sladen and Tom Baker made an extraordinary team together, with Baker providing the role of the adventuring alien and Sladen as his sensible straight man.   Increasing the program's popularity, and further solidifying Lis Sladen's importance in the Doctor Who mythos, was the fact that it was during her time with Tom Baker that Doctor Who finally found its way to American audiences when it became a staple of PBS in the mid-1970's.  For most American fans, Elisabeth Sladen was the first Doctor Who girl they ever saw, and all others would be compared to her.
Yet, like all Doctor Who girls, Elisabeth Sladen's time as the Doctor's companion would eventually come to an end, and she was written out of the program in 1976 when it was decided to take the program in a new, more science fiction based direction.  However, knowing that they were taking a risk writing Elisabeth Sladen out of Doctor Who, the writer's wrote an open ended exit scene for Sarah Jane at the end of The Hand of Fear.  Called to Gallifrey on a mission he had to take on alone, The Doctor left Sarah Jane behind, promising her that he would return.  Elisabeth Sladen's departure from Doctor Who was so pivotal to the series that her final storyline made front page news in Britain.
In the years following Doctor Who Elisabeth Sladen worked primarily on the stage, and did the occasional guest role on British television.  However, the impact that the role of Sarah Jane Smith had on television audiences would have her return to Doctor Who again and again.  In 1981, when Tom Baker announced that he was going to leave the program after seven years of immense popularity with audiences from both sides of the Atlantic, the BBC was nervous about his departure and, in a unprecedented move, contacted Elisabeth Sladen about coming back to Doctor Who in the role of Sarah Jane as a familiar presence to help audiences accept the new Doctor.  Seeing a return to Doctor Who as a companion to be a step backwards in her career, Elisabeth Sladen declined the offer, but she did agree to make a pilot for what was to be the first ever Doctor Who spin-off series called K9 and Company.  When the producers of Doctor Who got rid of the Doctor's trusty robot pooch, much to the delight of Tom Baker who hated working with it, the audience uproar took the BBC by surprise.  The dog apparently was popular amongst fans of the show, and especially by children.  Elisabeth Sladen was to be the human factor in a brand new adventure series featuring the K9 unit, and a pilot was filmed and aired for Christmas 1981.  The quality of the show, however, was questionable and it wasn't picked up, which was most likely the best thing for everyone involved.
Following K9 and Company Elisabeth Sladen was back on Doctor Who in  1983 for the 25th Anniversary episode The Five Doctors where she rejoined Jon Pertwee, Nicholas Courtney and a host of other Doctor Who actors from the past.  Not long afterwards Lis Sladen gave birth to her daughter, Sadie Miller, and went into semi-retirement so that she could dedicate herself to her family.  Yet, even after Doctor Who left the airwaves in 1989, Elisabeth Sladen stayed devoted to the franchise and found ways to return as Sarah Jane multiple times, including in a number of radio dramas for BBC radio, and an appearance amongst a plethora of Doctor Who actors in the 1993 Children in Need special Doctor Who: Dimensions in Time.  A favorite at conventions, Lis Sladen even, at one time, had the biggest fan club devoted to a single actor from Doctor Who.  Through her devotion to the franchise, fandom found their own devotion to Elisabeth Sladen.
When Doctor Who made a triumphant return to television in 2005, Elisabeth Sladen was a natural choice for the first actor from the original series to cross over to the new one.  Looking for a story to bridge the gap between the original series and the new series, it was decided that an old school companion should return to the show for a reunion with the current Doctor David Tennant.  Elisabeth Sladen was the natural choice, and she once again stepped into the role of Sarah Jane Smith without missing a beat.  Brilliantly picking up where The Hand of Fear had left off thirty years earlier, writer Toby Whithouse amplified the emotional levels between the Doctor and Sarah Jane in 2006's School Reunion by dealing with what happens to companions after they've had adventures with the Doctor.  After meeting the Doctor, life just can't go back to normal ever again.  Sarah Jane was portrayed as a woman who had waited for the Doctor to return from Gallifrey, but never did, and as a result became very hurt.  The return of Sarah Jane to the Doctor Who mythos after three decades not only bridged the gap between the two different Doctor Who series, but also brought together old fans with new, and the new generation of young Doctor Who fans with their parents who grew up on the series.  Once again, Sarah Jane Smith found herself to be a fan favorite with both new and old fans, and Elisabeth Sladen was, once again, a household name amongst British television viewers.
Thus, when the BBC decided to create a second Doctor Who spin-off aimed towards a younger audience, as an alternative to the very adult orientated  spin-off Torchwood, Elisabeth Sladen stepped into the spotlight and finally got the series of her own over 25 years after the failed K9 and Company pilot.  The Sarah Jane Adventures made its debut in 2006 with sci-fi and adventure stories featuring Sarah Jane, her adopted "son" Luke (in reality an alien generated human being created in the pilot episode) and a cast of neighborhood kids which revolved from season to season.  With each story divided into two half hour episodes, The Sarah Jane Adventures were well written kid friendly adventure-dramas that not only fit into Doctor Who continuity, but appealed to both parents and older fans as well by not dumbing itself down for the younger audience.  Lasting four complete seasons, The Sarah Jane Adventures was nominated twice for BAFTA awards, and saw the return of more classic Doctor Who characters including appearances by Nicholas Courtney as the Brigadier, John Leeson as the voice of K9, Katy Manning as Jo Grant as well as guest appearances by David Tennant and Matt Smith as The Doctor.  But what was pivotal to the success of The Sarah Jane Adventures was, of course, the presence of Elisabeth Sladen herself who, now in her 60's, was science fiction's oldest female action hero.  Although she had aged, she still was as lovely and vibrant as she was in the 1970's and could still run down corridors, zap bad guys and battle aliens.  Throughout the run of the series, Sarah Jane returned to make another four episodes of Doctor Who.  Her emotional tear jerking farewell to David Tennant in his final episode would also prove to be her last on Doctor Who.  Another three two-part episodes of The Sarah Jane Adventures was filmed for a fifth season, but soon after the end of the third serial Elisabeth Sladen shocked the cast and crew when she announced that she had to leave the show for personal reasons.  Little did most people know, the reason was that she had been diagnosed with cancer.
Spending her remaining months with her family, as well as completing an autobiography which is due to hit bookstores in May, Elisabeth Sladen stayed quiet about her battle with cancer, only revealing it to the people in her own circle.  As a result, her death this week came as a horrible shock to her legion of fans.  In our minds Elisabeth Sladen is still full of life and spunk and very much alive in our memories which are as fresh as last season's reruns.  The loss of Elisabeth Sladen is something that Doctor Who fandom will never be able to recover from.  While The Doctor can regenerate when his body wears out, Sarah Jane Smith can not, and she is lost to us forever.  There was only one Sarah Jane Smith, and only one Elisabeth Sladen.  The death of Elisabeth Sladen not only marks the true end of an era for a special part of Doctor Who  fandom, but every Doctor Who fan has lost a true friend.  Everyone loved Sarah Jane, and as a result, we all mourn the loss of Elisabeth Sladen.