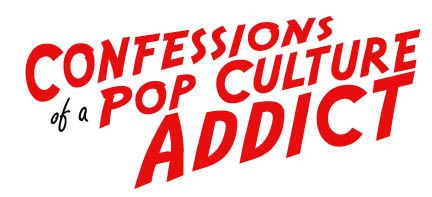 REMEMBERS
ELWY YOST
1925 – 2011
In the years that I have been doing PCA I have often been compared to Canadian television personality Elwy Yost.   Although I am somewhat uncomfortable with the comparison I have to admit that the similarities are there.  We both have a passion for classic film, similar physical physique and we both conduct well researched interviews with Hollywood personalities.  However, personally, I would never ever say that the work I do is on the same caliber as Elwy's.  Yet Elwy Yost's body of work has always been an inspiration to me, and I've often looked at the collection of interviews I've done to be a continuation of the massive archive of interviews Elwy Yost did during his years as the host of TVOntario's Saturday Night at the Movies.  In a sense, I've been continuing what he did, but allowing the actors, directors and writers of the next generation to tell their stories.  While Elwy collected the stories of icons from the 20's to the 50's, I am collecting the stories of the stars of the 60's, 70's and 80's.  But the difference is that Elwy Yost was a man who was doing the right thing at the right time.  An unassuming plump man with wire rimmed classes, walrus mustache and an easy going attitude, he was a small bald headed man who walked amongst pop culture icons, and conducted thoughtful and educated interviews with some of the film industry's  biggest stars while they were still alive to tell their tales.  The body of work that Elwy Yost specialized in were the films from the 20's to the end of the 60's, but for the most part, there are very few actors from that era left to tell their stories.  They are nothing more then flickers on a screen that fade into magic shadows.  This week Elwy Yost joined the icons and idols that he interviewed when he passed away quietly in his Vancouver home at age 86.  Canada's greatest champion of classic film, and a unique Canadian icon, Elwy Yost's life has faded to black and the credits have rolled.
Originally from Weston, Ontario, Elwy was the son of a pickle maker during the depression.  Each week his father would give Elwy a dime to take in a day at the movies, but the only stipulation was that he had to come home and to entertain his father with the stories of everything that he had seen.  It was via his weekly jaunts to the cinema during the 1930's that Elwy Yost discovered a love for film, and adopted a near photographic memory for the names and stories of the golden age of Hollywood.  As he grew older Elwy Yost had a number of different careers including working at a circulation desk for the Toronto Star, being a industrial relations officer for an aircraft company and finally teaching English at an Etobicoke high school before he entered broadcasting via the CBC in the early 1960s.
After working as a panelist on a number of long forgotten  CBC programs, Elwy Yost got the job of a lifetime in 1965 hosting a daily afternoon movie program called Passport to Adventure.  Aimed towards kids who had just came home from school, Elwy sat in a lush chair and introduced old western serials and swashbuckling movies from his childhood.  For what was often a captive audience that was unable to get more then two channels in most regions of Canada, Elwy was giving Canadian kids their first glance at classic action stars like Lash LaRue, The Cisco Kid, Douglas Fairbanks and Errol Flynn.  Passport to Adventure only lasted two years, and soon afterwards Elwy left the CBC to begin work on setting up the Metropolitan Education Television Authority, which was a Canadian version of PBS.  Eventually his work with the META would lead to a position with a brand new provincial wide television station christened TVOntraio.
In 1974 TVOntario received the rights to air a series of Inger Bergman films and the station's general manager, Jim Haney, naturally approached Elwy Yost in regards of presenting the films to the audience based on his intense knowledge and love for film, as well as his past experience hosting a movie program.  Elwy took to the project with great joy and for three consecutive Saturday nights he introduced the films by talking about their history and other trivia before and afterwards.  The ratings were stronger for the screenings then anything TVOntario had done in its short history as a station.  Now in the 1970's, most television stations still ran classic films, but what Elwy Yost was doing differently was providing background content and intelligent discussion about the film that had just been aired.  It was a different approach to presenting old films which seemed to appeal to a more serious type of film buff.  Out of the three Berman screenings Haney and Yost developed Saturday Night at the Movies with Elwy Yost as host.  Setting aside a block of time ranging between four and five hours on Saturday night, Elwy Yost introduced and discussed two back to back classic films of similar themes.  Often, the films that Elwy presented hadn't been seen on television for decades, and in many cases, they haven't been seen since.  Thousands of Canadian film buffs across Ontario stayed home on Saturday nights just to see what Elwy was showing because, in a world without VCRs or downloading, they knew that the films that he showed could be the only time they would see that film again.  Saturday Night at the Movies became must watch television for film buffs, and TVOntario's highest rated program.  Even on winter nights when CBC aired Canada's all time top rated program, Hockey Night in Canada, Saturday Night at the Movies was able to hold it's own as a contender for ratings.
Yet Elwy's career would take a sudden and important turn when the show became so popular that they were able to bring some of the directors, stars and producers into the studio to talk to Elwy if they were in Toronto doing a production or a film.  Eventually, enough money was being made to send Elwy to Hollywood himself to interview the stars on their own turf.  With a single camera in hand and only the most primitive equipment, Elwy would go to the homes and offices of the stars and have them share their stories.  Elwy Yost's interviews were pure gold and remain to be one of the most important oral histories of the entertainment industry in existence.  Elwy wasn't always looking for the big stars.  He'd interview co-stars, character actors, producers, set designers and just about anybody who
had an interesting story to tell.  But the true magic of Elwy's interviews is that his quirky, yet unassuming nature would put his subjects at ease, and with them in their own environment, combined with Elwy asking all the right questions, Elwy was able to extract relaxed and candid interviews from the people who created Hollywood.  Upon his retirement from broadcasting in 1999 Elwy donated his entire archive consisting of thousands of hours of tape from his Hollywood interviews to The Academy of Motion Picture Arts and Science, which they keep preserved in their archives as one of their most cherished resources.
Throughout the 1980's Elwy Yost could be seen on Canadian television hosting film programs six nights a week.  From Monday to Friday he ran a half hour film program called Magic Shadows in which he would slice up a classic film in four parts, which the viewer would take in from Monday to Thursday, and then on Friday he would finish off with a chapter from an old adventure movie serial.  Although an unconventional way of showing films, the formula worked and Magic Shadows ran for ten years.  Furthermore,  Magic Shadows was one of the only movie programs showing the old movie serials.  Along with Saturday nights four hour movie program, featuring his insights, discussion and interviews, Elwy Yost became Canada's foremost film expert.  As the 80's turned into the 90's, and movie programs slowly began to become extinct due to specialized movie programs and home video sales and rentals, Elwy Yost soldiered on with Saturday Night at the Movies, and despite TVOntario's demands to update the films that were being shown to more modern films from the 70's and 80's, Elwy was still the champion of the films from the classic era.  As a result, his program was amongst the last to show classic and obscure cinema.
In 1999 Elwy Yost officially retired from television after doing Saturday Night at the Movies for twenty four years.  The same year he was awarded the prestigious Order of Canada for his contributions to art and media in Canada.  Not about to let their flagship program end with Elwy's retirement, TVOntario hired CBC radio host Sheilagh Rogers as the new host of Saturday Night at the Movies.  Yet, although one of Canada's most popular radio hosts and recognizable voices, Rogers was not able to recapture the magic and enthusiasm that Elwy had for the films that were being shared.  Often too scripted, and lacking the natural conversational manner that Elwy's informal introductions contained, Rogers' hosting duties reinforced just how special Elwy Yost was.  Elwy didn't just introduce the movies.  He talked about them with a true love and joy for the medium, which spread to the viewing audience.  Furthermore it became clear that Elwy was never, ever scripted.  Sure, he most likely did his research before hand, but he was talking about these films as if you were sitting across the table from him.  His introductions and information came from the top of his head.  Without Elwy's passionate love for film, Saturday Night at the Movies just became another movie program.  Rogers' was dropped after a year and for most of the next decade Saturday Night at the Movies existed without a host.  Elwy Yost just seemed irreplaceable.  Most recently, however, with over a decade since Elwy left the program, writer/producer Thom Ernst has taken up the chores as host of Saturday Night at the Movies.  Although TVOntario has, indeed, modernized the program to include films from the 80's and 90's, and with the classics from the 30's being primarily retired, Saturday Night at the Movies continues to be Canada's longest running movie program, and one of the last on television of its type.
But beyond the TV programs, the interviews and his body of work, Elwy Yost's biggest legacy was shaping and cultivating two generations of film buffs who continue to keep the gems of classic Hollywood alive.  As time marches on and the Hollywood of the past crumbles away via the apathy of the current generation who know nothing more then a smorgasbord of mass media, the generation of film buffs that learnt from Elwy Yost, and shared in his enthusiasm of the films of the past, remain to hold the torch that keeps the golden age of film alive.  We are Elwy Yost's children, and we have to carry on with his love for film, and hope that somehow the current generation will discover and respect the films of yesterday.  They are the building blocks in which the modern film industry has been built.
Is there a similarity between myself and Elwy Yost?  Sure, the similarity is there, but I'll never be "the new" Elwy Yost as someone once christened me.  There will only ever be one Elwy Yost, and although he may be gone, his spirit will be with us anytime we discover and enjoy a classic film from Hollywood's great past.