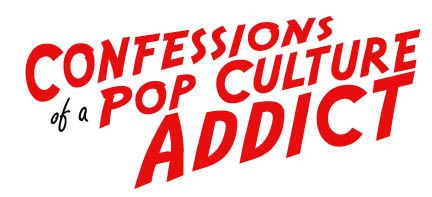 REMEMBERS
JONATHAN FRID
1924 – 2012
"Barnabas we must confess,
We dig your pearly fangs and your blood stained vest,
Biting people's necks is your ghoulish desire,
Barnabas you're our favorite vampire."
– Lyrics from a 1960's novelty record by The Vampire State Building
In the fall of 2011 I went on a hunt for my favorite vampire. With Dark Shadows having become an obsession of mine, the desire to score an interview with the show's reluctant star, Canadian thespian Jonathan Frid, was just too great.  Furthermore, when I discovered that his home in the city of Hamilton, Ontario was just mere minutes from relatives of mine, it seemed just to close to not try.  But there was one thing that I knew I would not do.  I wouldn't dare breathe the name Barnabas Collins when I made my interview pitch.  I knew that it would be a total deal breaker.
Finding Frid's phone number was easy enough.  Almost too easy.  He was hardly in hiding, and just who would ever believe that one of pop culture's most important gothic actors would be living in Hamilton anyways.  I dialed his number.  The phone seemed to ring forever and I was sure that it would go to an answering machine, but it did not.  Someone answered the phone and I heard the distinctive voice of Jonathan Frid on the other end.  He sounded older and gruffer, but it was hard not to recognize the eerie tone of his voice.
"Hello?"  He said.
"Hello.  Mr. Frid?" I said.
"Uh…no," he replied.
"Could I speak to Mr. Jonathan Frid" I repeated.
He paused for a moment. "Uh…." he said, trailing off in thought.
"Is this Mr. Frid?" I said a third time, a little more authoritive this time.
"Yes it is" he finally said.
"Hello Mr. Frid" I stated warmly, "My name is Sam Tweedle.  I'm a freelance writer and I was hoping that I could interest you in arranging an interview with you about your acting career, primarily your stage work."  I wasn't lying to him.  I had prepared an interview that would allow him to talk freely about his work at Stratford and on Broadway, but there would be no way I'd let him not talk about Dark Shadows.  It would have to come up.
"I'm afraid not.  No." Mr. Frid said.  "But thank you for your interest."
"Well thank you for speaking with me Mr. Frid.  Have a good day." I stated.
"Goodbye" he said, and we hung up the phone.  I respected his privacy and never called again.
Some would call my brief personal encounter with Jonathan Frid a failure, but to me it was the ultimate Frid encounter.  The outcome really was exactly what I had expected it would be.  There was one thing that Jonathan Frid and his most famous role, Barnabas Collins, had in common.  They were both haunted by the curse of a vampire.  For Barnabas he was to walk the Earth for eternally as a vampire when a scorned witch named Angelique put a curse on him.  For Jonathan Frid, he took what was to be a temporary role in a gothic soap opera that was doomed to be cancelled.  However, what he didn't realize was that his role as pop culture's first heroic vampire would capture the imagination of a legion of fans, and turn Dark Shadows into a phenomenon.  Barnabas Collins made him internationally famous, but it was a fame that Frid didn't seem to be comfortable with.  From appearing on game shows, to finding himself featured in teen magazines next to pop icons like The Monkees and Dino, Desi and Billy, the frantic teenage fans that screamed for Barnabas Collins were far removed from the distinguised theater audiences that the forty two year old actor was used to.  Perhaps he found the frenzy over his role to be foolish, or maybe he was intimidated by the hysteria from his adoring public.  But as quickly as he became a television sensation, Jonathan Frid began to back away from his fan base, putting up a protective wall between himself and the public.
What Jonathan Frid didn't realize is that he was making pop culture history.  Although Dark Shadows' creator Dan Curtis was borrowing heavily from Bram Stoker's Dracula lore, and the popular Hammer Horror pictures coming out of England, Frid's portrayal of Barnabas Collins broke major horror conventions, and as a result became the prototype for the heroic sympathetic vampire.  Although his character started off as a menacing brute, as fan reaction grew favorable for the vampire, the Dark Shadows writers cleverly turned the character into a sympathetic hero. Whether they meant to or not, everyone from Anne Rice to Joss Whedon to Stephanie Meyer would find themselves creating vampires in Barnabas Collins' mold.  If Dracula was the father of all vampires, Barnabas Collins was easily their favorite uncle.
When Dark Shadows came to and end in 1971, Jonathan Frid thought that he could finally put the role of Barnabas Collins to rest.  However, the mark of the vampire lingered over him, and legions of fans began to show up at his stage productions clutching photographs of Barnabas for Frid to sign.  Eventually Frid became so frustrated with the public's refusal to forget about the vampire that he turned his back on both the stage and a budding film career and escaped to Mexico where he lived in obscurity for a number of years, hoping that the Dark Shadows phenomena would finally die down and leave him at peace.  Frid would return to Canada, and finally the Broadway stage for a production of Arsenic and Old Lace in the 1980's, but by then it was very clear that Dark Shadows was never going to die.  Although the fan base had grown smaller due to being off the air for over a decade, fan gatherings were still being held throughout North America.  Jonathan Frid knew that if he couldn't beat them then he would have to join them, but even then his participation seemed reluctant, and he never really seemed to quite understand what kept Dark Shadows fans obsessed with his vampire character.
Asking his Dark Shadows co-star Kathryn Leigh Scott about his reluctant behavior in a 2008 interview, Scott replied to me "Anything discouraging that [Frid] has said is total of his character.  He is actually a very simple fellow and he doesn't put on airs at all.  I don't think he got all caught up in the celebrity of it."  In his declining years, Ms. Scott's words seemed to hold true.  Despite his iconic status, Frid seemed to be just a regular man without iconic airs.  From an unsophisticated web-site fans were faced with photos of an elderly, almost frumpy Frid which lacked the elegant gothic overtones of Barnabas Collins that fans remembered.  However, visitors could order signed photos of Frid as Barnabas by sending a second party a money order.  Upon searching for the location of the address from the web-site during my quest for Frid I was surprised and amused when my search lead to a major Canadian hardware store chain location.  Was Jonathan Frid sitting somewhere between paints and automotive signing photos?  Unlikely, but it was just an unusual indication that Jonathan Frid was anything but Hollywood.  But in the final year of his life, Hollywood would come knocking for Jonathan Frid.
This spring I had the great honor of interviewing another of Dark Shadows' most beloved icons, Lara Parker, who played opposite of Frid in the role of the witch Angelique Bouchard.  With anticipation of the brand new Dark Shadows film looming over us, it was only natural that our conversation would turn to the topic.  As one of his all time favorite television series, Dark Shadows has become a vanity project for actor Johnny Depp, who in collaboration with director Tim Burton, brought together an impressive cast of characters to dust off the franchise and put their own unique, if not controversial, spin on the series.  As part of the film, Burton and Depp flew original cast members David Selby, Lara Parker, Kathryn Leigh Scott and Jonathan Frid to their London studios for a cameo in the film.  It would be the last time the four would be together again.  But as Lara Parker explained to me, Frid was still reluctant right up to the end.  According to Ms. Parker, on the morning of the shoot Frid was in the hotel lobby, his suitcases packed, and demanding to be flown back to Canada.  He had changed his mind and did not want to go to the studio.  However, his people eventually calmed him down and got him to the shoot.  Getting notice of their arrival, Johnny Depp  greeted Jonathan Frid in full make up as the new Barnabas Collins.
"This is an honor and a pleasure," Johnny Depp said to Frid, and sweeping his arms to point to the massive set and crew that had been assembled, he continued "and none of this would be happening if it wasn't for you."  Did Johnny Depp's grand gesture finally help Jonathan Frid understand extent of a legacy that he and his vampire character had created?  We'll never really know.
Next month the new Dark Shadows film will open, introducing a new Barnabas Collins to a new generation of fans.  However Jonathan Frid will not be amongst those to see the next chapter to the sage of the vampire that followed him through his life.  On April 14th Jonathan Frid passed away peacefully in a Hamilton hospital.  Did he pass the vampire curse onto Johnny Depp that morning in London?  Whatever the case Barnabas Collins will still walk amongst us, while Jonathan Frid can finally sleep peacefully for eternity.  Good vampires never die, but the men who create them remain in our hearts and minds forever.