Although many talk about the pressure of Christmas, I find that I've always been far more anxietal about New Years Eve.  It's this strange celebration where there is an expectation to be out somewhere celebrating, but where to go, who to be with and how much money it'll cost can be far more stressful then the rest of the holiday season combines.  Plus, if you make the wrong choices of where to go, the let down that follows is an awful way to start the upcoming year.  Well, in 2010 Canadian media personality Liana K gave Toronto based "geeks" a fun and social conscious way to usher in the New Year.  Held at the Toronto-Markham Holiday Inn, Liana and friends developed Futurecon – a three day New Years celebration for the fringe, run by the fringe, and raising money and awareness for epilepsy.
As the counterpart to Canadian icon Ed the Sock, Liana K is best known as the former co-host of Ed the Sock's Night Party and the current co-host of I Hate Hollywood.  However, as the reigning geek goddess of the North, Liana has become a familiar face in North American conventions as one of the most popular members of the cosplay community, and a figurehead in fan culture.  One of the smartest and wittiest women I know, Liana is always a delight to talk with, which is a reason why the geek community seem to flock around her.
I had the great pleasure of connecting with Liana who shared with me all the cool stuff she has in store for this year's Futurecon guests.  Extending Futurecon to four days this year, the event runs from Saturday December 29th to Tuesday December 1st and is a fun and affordable alternative to more conventional New Years celebrations.  But, really.  Who would want to hang out at a crappy club playing shitty music with a bunch of phony hipsters when you can hang out with a group of likeminded geeks and cosplayers in a celebration lead by Liana K and Ed the Sock?
Sam:  So this is the third year for Futurecon, right?
Liana K:  Yup.  This is our third year.
Sam:  Cool.  Now where did the idea of Futurecon came together?
Liana:  Well it was sort of two prongs that converged.  One is that we wanted something that we could do as a charity event.  I always like to have some community involvement.  There are fewer and fewer social programs out there nowadays.  But then we also wanted to bring back that "old school" geek gatherings like the way that Star Trek Clubs were like in the 70's and 80's.  That whole idea of people with a common interest getting together and having a blast.  It wasn't shopping oriented.  It wasn't about going down and stomping the concrete for three days looking through dollar bins and t-shirt islands.  It's about getting a bunch of like-minded people together and show them how to throw a really great party.  That's what Futurecon is.  Our tag-line is "Good Times for Good Causes."  That's what it is.  Its four days this year because of the way that New Years straddles a Monday.  But it's usually three full days of solid, out there, straight up fun with a geek twist.  But it's not one of those things that is so inside that if someone who likes My Little Pony is going to show up and be forced into a four hour Doctor Who conversation.  It's not that sort of thing.  We're trying to amalgamate a lot of different activities so a lot of different people from a lot of different interest groups can be in the same room together and mesh.  That's something that I don't think a lot of conventions do.  They try to filter people out based on their interests.  We're trying to do the opposite because we are not a convention.  We're a party.  We're trying to bring people together instead of pushing them into a lot of different rooms.
Sam:  So kind of events can people expect this year?
Liana:  Well, December 29th is our coffee house night.  We're all used to buying five dollar coffee.  We're all used to the various conceits that makes us feel better for buying five dollar coffee.  We're going to satirize that as part of the party.  We're going to have an open mic stage, and we're going to see if people want to have their art up, and we're going to have coffee, and all the food and drinks is included in the price of the admission.  So that's our stand alone event on the Saturday.  Its twenty bucks at the door and people can come and check out what we do.  The rest is our pre-registered event.  The 30th is our carnival night.  We're making it like it's outdoors in the summer, but instead it's indoors in the winter, because that's how we roll.
Sam:  That sounds like a ton of fun.
Liana:  We've got the lollipop poles, and a fortune teller who is a genuine seventh generation white light spiritualist from the Yoruba Tribe in West Nigeria.
Sam:  Wow!  Where did you find her?
Liana:  I found her at another event and she is amazing!  She is one of the coolest people I have met this year.  She is the real deal and is more of a medicine woman instead of a fortune teller.  Well we want to get her out there, and get people to meet her because I think she's going to mesh.  We have her doing card readings, and she does bead work and that crazy stuff.  She's really cool.  Because I ran with carnies I know how people cold read.  But there is something "there" that is the real deal with her. She is super duper cool.
Sam:  Fantastic!
Liana:  Then we've got burlesque performances by Ruby Rixel and Kinickie Street this year.  I'm very excited about this.  We've always wanted to do burlesque at Futurecon, but we couldn't really because we always try to keep it a family friendly environment during the hours kids are up.  But because of the historical underpinnings of the carnival, the girlie show fits right into that.
Sam:  What's the deal with the "chocolate tasting?"
Liana:  Shelly, the lady who runs the chocolate tasting, is blowing the roof off this year.  She has chili pepper chocolate, and orange chocolate and all these crazy different type of chocolates.  But, at our silent auction, six people are going to have the option to have a platinum tasting thing, which is some of the highest rarest, most expensive chocolate in the world, including an unprocessed cocoa bean.  You are basically going to the fetus of the chocolate.
Sam:  Now one thing that fascinates me is the "Cartoon breakfast" on the 31st.  What's the deal there?
Liana:  Well we bring back the whole Saturday morning cartoon experience.  Last year we brought in the General Mills Monster Cereals.  That cereal tastes like crap.  Well this year people can come in and customize their own cereal.  You can do the crazy granola and milk if you want, but if you want to throw in the marshmallows and the cinnamon and the sugar and the chocolate and the other stuff then you can do that too.  You'll be able to learn cake decoration on cupcakes in honor of Sugar Rush from Wreck it Ralph.  We have this "Crafters Cabin" in the afternoon.  Last year one of the surprise hits was the "Learn How to Make a Plush Monster" and "Learn How to Make a Spaceship Model."  Well we're putting that in the same room so people can hop from one to the other and station to station.  One of the things that they'll be able to make is their own junk band instrument for our late night acoustic jam.
Sam:  What are you doing this year at the actual New Year's banquet?
Liana:  Last year Nerds with Guitars played our banquet and they're phenomenally good.  Last year we had them on stage.  This year we'll have them roaming the tables like a Mariachis band.  I was so nervous floating the ideas to them, but they are the kind of guys that get it, and they're right on board.  The entertainment is going to be box robot fights, and a fantasy makeover unveil.  We're trying to really think outside of the box because people are looking for a premium event at New Years, but a premium event is different things to different people.  So we are trying to offer them something that they've definitely never ever seen before.
Sam:  I can see how you'd have your hands full to deliver something like that.
Liana:  But we always have that thing every year where something just happens that we don't expect and that's what we are cultivating.  Every year this group comes from Montreal and throws this absolutely incredible room party.  I walked in and it was one of those weird scenes form an Alan Moore comic.  That's what the backroom of Montreal party looked like.  There was even a guy who looked like Captain Nemo in there.  So their back this year in full force.  Say what you want about French Canadians, but they know how to party.  We've got the people from Ad Astra and they do this crazy thing called the "Walk in Taco."  It's like a vivisected Doritos bag with Mexicanized ground beef and cheese put on top of them.  I've never had one, because I don't eat meat, but people go crazy for these things.
Sam:  Tell me about the charity auction.
Liana:  The charity auction is on New Years Eve and we have a lot of one of a kind things, including a custom, one of a kind, Ed the Sock puppet based on whatever the theme is for that year.  Last year it was "Ed the Spock," so it was Ed as Mr. Spock.  I don't know what it'll be this year.  I'm pushing for an Ed Yoda.  I have a soft spot for Yoda, and I think Ed would make a great Yoda.  I also believe that we have an entire autographed collection of Star Trek: The Next Generation 8X10's.  The whole cast was out in Calgary this year and a guy, on his own, went and got autographs from all the different cast members for us.  That's a cool thing because that's not going to happen again anytime soon.  I guarantee that you'll pay less in our auction that you'd pay at FanExpo for the same amount of autographs.
Sam:  So what happens New Years Day?
Liana:  Well we have a really great brunch, and then we have our Behemoth Bucks Auction.  The Behemoth Bucks is something very very exciting about what we do at Futurecon.  We don't want people carrying cash or their wallets.  We have an event voucher system called Behemoth Bucks.  You can purchase a set amount of Behemoth Bucks for your mad money for the weekend, and we take debit and credit, so you don't have to worry about bringing cash.  But you can also win Behemoth Bucks as well and, for the exception of our New Years Eve auction, that's the only form of payment we take for anything.  Then we have our Behemoth Bucks auction on the 1st.  It was crazy last year.  People were forming teams to get the best items.  It was a super amount of fun because it's not real money.  You're spending nothing on this stuff.  Your spending stuff you earned for being cool over the last few days.
Sam:  So how late does the partying usually go on a typical night?
Liana:  Well we never post hours in our hospitality suite up in the penthouse because we never know when it's going to close.  The sun is usually up.  Anytime we run an event we usually walk out like those four remaining survivors in a zombie film that wander out just as day is breaking over the horizon.  It goes that late.  Last year I couldn't hack it.  The first year I was the captain and I went down with my ship, but last year I had to trust them because I could not stay awake long enough for the party to end.  And the stories that I heard the next day were one for the books.  One comedian has actually incorporated them into his headlining act at Yuk Yuks in Toronto.  They are stuff of legend.  So if people are looking for a really crazy time then you don't get crazier than us.  And if people have this nuts idea, we're willing to try it because it's all for charity.
Sam:  Why have you decided to focus on epilepsy as your charity of choice?
Liana:  Epilepsy is one of those conditions that doesn't get a lot of media attention because it's a high stigma condition.  Nobody is cool for going up to bat for epilepsy.  The crazy thing about epilepsy is that it's incredibly common.  One in a hundred people have it worldwide, meaning that most people are likely to know someone with epilepsy.  I personally know four.  Well we looked into it and we started looking with Epilepsy Toronto, and then Epilepsy Ontario, and all these individual organizations.  But there is no one who knows how to deliver a message like Ed and Red.  We know how to deliver a message that's fun and sticks with people because we're not wagging our finger.  There's tons of politics in non-profit work, especially when you're dealing with people who have special needs.  Our problem with people with special needs nowadays in our post Disability Act age is that we like to think that disabled people should just go on welfare, take wheel transit and just go somewhere far far away where we can care about them.  That's wrong, because we completely lose sight that people with special needs are people, and deserve to be treated like people.  And with the amount of technology that we have now, I think that people, no matter what their circumstances, should be able to take part in culture without having to be a burden to everyone around them.  It really is a dignity question.  The reason that we cross-sectored this with "geekdom" is because we should know more than anyone what it's like to be excluded in a way that is worse than being left out completely.  Who better to take point on this issue, and get in there and show that you can raise awareness and funds for a cause that nobody else is looking at?  So let's get in there and show that charity can be fun.  It's not about [saying] that we're wonderful people or that we're going to protest and rallies.  It should be combined with a lifestyle, and be something where people can come and just be a person for a night.  That's sort of the gist of Futurecon.  We're not going to wait around for someone to do this.  We're going to go in, have a great time, and we're going to do it for a great cause.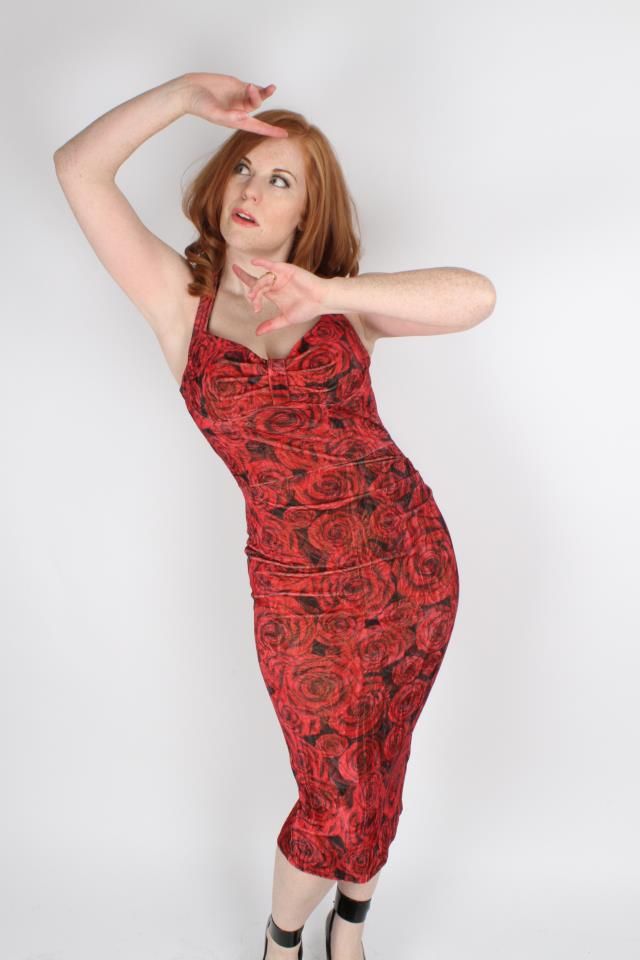 Although registration is closed, it is not to late to sign up for Futurecon.  For more information visit http://futurecon.org/.  Futurecon is a unique and worthwhile event, but most of all, it is easily going to be the most memorable party in the Toronto area.  If you are anxiety about New Years as I am, you know where to go to ensure that you're going to have a great time.