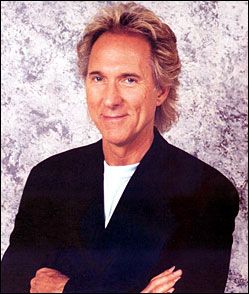 By the later half of the 1960's music fans were looking for a new sort of sound.  After a decade of great musical change, an audience that grew up with rock n' roll were looking for something different than the soul of Motown, the electricity of California rock or the off beat nature of the British Invasion could offer.  Although it had its roots in all three of these genres of music, groups such as The Association, The Brooklyn Bridge, Classic IV and Gary Puckett and the Union Gap pioneered a brand new type of music that would be grouped under the collective banner "soft rock." With a mellow sound that was distinctly adult yet unmistakably modern, soft rock had an emphasis on vocals and harmony, and differed from the crooners of the listener's parent's generation by continuing to touch on the themes and the emotions of the 60's generation.  Making his first appearance on the Billboard Top Ten with Woman, Woman, singer Gary Puckett has become a legend of the soft rock industry.  With his warm baritone vocals and his likeable stage presence, Gary has been making music for over five decades, and continues to keep the sound of the early days of soft rock as relevant now as they were then.
Starting his music career in a San Diego based garage band called The Outcasts, Gary made his first national television appearance singing on an episode of Where The Action Is. However, when The Outcasts began to fall apart Gary retooled the group by dressing them up in Union soldier uniforms and moving away from the guitar and into the center role as the primary vocalist for the group.  Changing the bands name to The Union Gap, Gary caught the attention of music producer Jerry Fuller who signed them and gave them their first single Woman, Woman.  Originally a country song, Gary and the Union Gap reworked it in their own unique style and within months they were one of the biggest groups in America.
But the band would hit even higher on the charts, as well as create a controversy that would follow them for decades to come, with their next single Young Girl.  Possibly their biggest hit, Young Girl, a pop ballad about a man realizing that the woman he loves is not as old as he thought she was, shot to number two on the American Billboard and number one on the British music charts in 1968.  Gary Puckett and the Union Gap would continue to score a string of hits through the next two years with Lady Willpower, Over You, This Girl is a Woman Now and Don't Give Into Him.  However, by the end of the decade The Union Gap and Fuller, who wrote the majority of the later hits, began to disagree on their vision of the direction of the group, and eventually a split between the two factions lead to the end of the Union Gap.
Taking a break from music for nearly a decade, Gary Puckett reemerged as a solo artist in 1984 as part of the original Happy Together Tour and has been touring the world ever since.  This year Gary made his return to The Happy Together Tour, joining other legendary 60's groups such as The Turtles, The Buckinghams, The Grass Roots and Mickey Dolenz of The Monkees on a summer long North American tour.  Speaking to Gary during the tour, we talked about his career in music, and about his unique place in music history.  But, what about Young Girl?  Well, I went there and Gary shed new light on an old favorite, reminding me that we only hear what we set out to listen for.
CONFESSIONS OF A POP CULTURE ADDICT PRESENTS
MIND THE GAP:
A CONVERSATION WITH GARY PUCKETT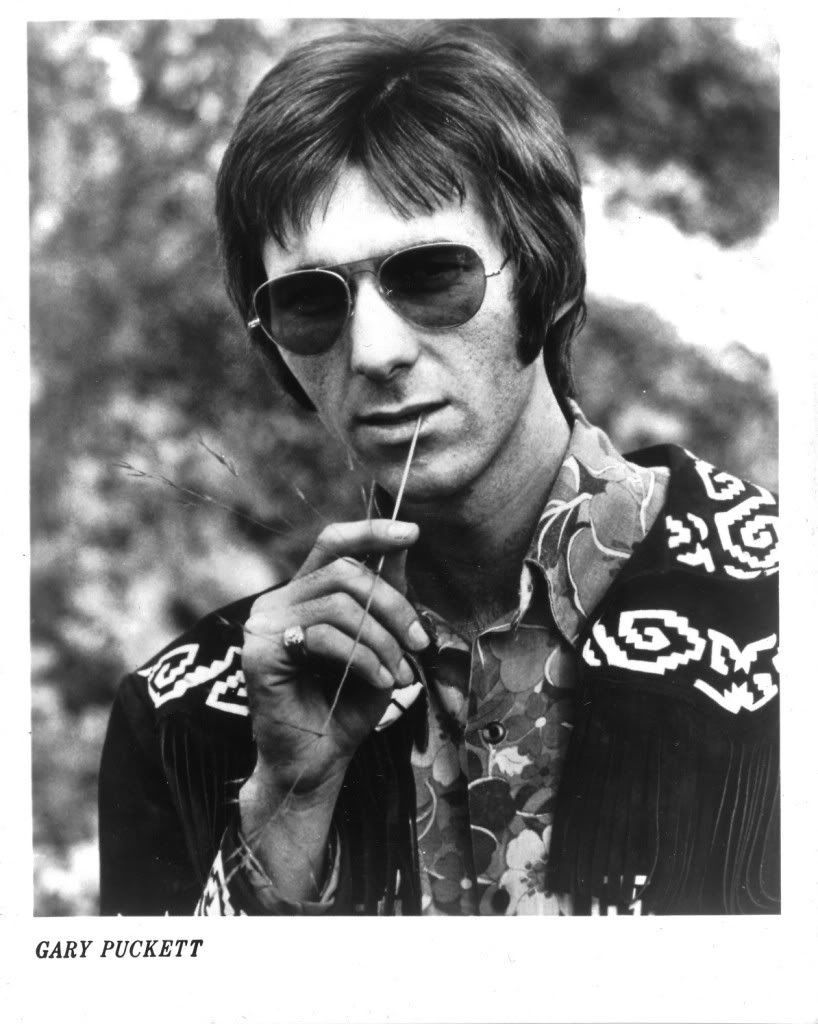 Sam Tweede:  Tell me a little about your personal history with music Gary.  What put you onto your personal musical journey?
Gary Puckett:  Well it was my parents, originally, that got me on my journey.  My Mom and Dad are both very musical.  [My Mom] is still living actually.  She will be turning ninety-three in just a few days.  My father has been gone for a few years now.  He played sax, she played piano, and that's how they met.  There was always a piano in the house.  Mom was a wonderful musician.  She read music and taught music the big part of her life.  Both my Mom and my Dad wanted their children to have a musical foundation.  They weren't necessarily proponents in us going into music as a career, but they did want all of their children to have music lessons, music understanding and music appreciation.  So through the years there was always the piano and my Dad's sax, and they both sang very very well.  I was fortunate to inherit the qualities of their voice.  My mother was in the Sweet Adelines and my Dad was in barbershop quartets when I was a kid, and I love barbershop music to this day.  I just think the harmonies are phenomenal.  My Dad was in two quartets that would come to the house to practice, and then they would perform in the local competitions, and of course I was there to hear them practice, and I just loved what I heard.  That's really what got me started was my parents being so intent on all of us children having a musical life.  Whether it was just a hobby or something, they wanted to impart that to us and we all got that.  My brother David is a great songwriter and have had success with the group Nickleback.  My brother Brian is a great drummer and he was on the tour with us in 1984 when we did the Happy Together Tour the very first time.  He played drums for me, Spanky and Our Gang and The Association.  We all have musical roots together.That was before rock n' roll came along.  When I was about twelve or thirteen was when rock n' roll started to appear on the scene.  Meanwhile I had had piano lessons and when I was fifteen I found a guitar in my grandmother's attic.  But with the advent of Bill Haley and the Comets, Elvis Presley, The Everly Brothers, Jerry Lee Lewis, Fats Domino, The Coasters, The Platters…all the kind of rock and R & B groups of the era, that just took me by storm, I just loved rock n' roll.
Sam:  Now I was surprised to read that your first group, called The Outcasts, were considered a "hard rock" group.
Gary:  I wouldn't call [The Outcasts] hard rock.  It was 1963 and 1964.  What we were playing was the music of the day.  We played Staks recordings; Eddie Floyd, Wilson Pickett and all that kind of stuff.  By 1965 we were getting into The Beatles and the British Invasion.  We basically weren't a hard rock group.  We were an R & B group.  It was kind of rock and dance orientated.
Sam:  But it is still much different then the soft rock that we associate with your career with The Union Gap.  How did The Outcasts morph into The Union Gap?
Gary:  Well The Outcasts were a trio. Somehow the three of us together could make a lot of music.  Kind of like my band today, we can sound a lot bigger than we really are.  I got a keyboard player who is a genius when it comes to playing the strings and the horns, because all the Union Gap records had thirty pieces or more, so we have to emulate that sound.  I'm lucky to work with guys now who read and write and teach music.  They are experienced and seasoned and they've worked with everyone from Ricky Van Shelton to Wilson Pickett.  Now the early group, The Outcasts, although we weren't that experienced at that point in our lives, we had the same ability, as three guys, to just gel and sound great together.  We were very popular in the San Diego area, but the problem was that both the bass player and the drummer were extremely strong personalities while I was the mediator of the band.  We all had our duties.  I was the keyboard player, guitarist and lead singer, and the other two also sang, but they wanted to be the band leaders.  There came a point where after them quitting their jobs a half a dozen times and almost coming to blows over what song to play, and other silly stuff, I just said "I've had enough of you guys" and I went on to find other musicians.  The Outcasts kind of morphed, in a way, because the drummer left and the bass player stayed.  We got two other guys and it turned from a trio to a quartet, but it just kept on being tense.  Finally I just said "That's it."  Dwight Bement, who went on to be with me in The Union Gap, was at that point in The Outcasts.  You have to like the people you work with, and you have to get along with them no matter what you do.
Sam:  Legend has it that The Union Gap was discovered playing in a bowling alley.
Gary:  It is true, but the truth of it is I discovered the producer.  I put together a portfolio of this band once we became The Union Gap, and I had come up with the idea of wearing union soldier outfits.  The word "Union" came from "union soldier" and then it was tied into the town of Union Gap in the Yakima Valley in Washington, where I grew up.  It was a connection to me, it was a look and it was an identity. It had a demo of The Outcasts, but it was me singing.  It had lyrics I had written.  I took the portfolio to all the record companies and I eventually walked into Jerry Fuller who was a newly hired employee of Columbia Records.  He was getting his office straight and I had walked into the reception and said "I'm looking for someone who would like to see my group."  The lady said "Go to the end of the hall and turn to the second door on the right."  So I went down there and Jerry was hanging up a gold record that he had gotten for writing Rick Nelson's Traveling Man.  I looked at that and thought "Wow.  That's pretty cool."  He said "Yeah.  How do you like that?"  I said "I love the song."  So I said "I'm here to show you my group."  He took the portfolio and said "I like the outfits.  That's pretty cool."  He listened to the demo and said "I like your voice.  Where can I see the band?"  I told him that we were working at the bowling alley down in San Diego and he said "I'll come down on Saturday night and see you."  So on Friday night he shows up and walks up to the stage while we were taking our break.  He said "Hi."  I was stunned because I wasn't expecting to see him until the next night so I was taking it easy and letting the other guys sing a little more so I would be in real good voice for the next night.  But he walked up and looked at me and I said "Wow.  You're not supposed to be here until tomorrow night" but he said "That's okay.  I love it.  Let's go make a record."  Woman, Woman came about because said to us "I've got a song in mind for you.  It's a country song but don't pay attention to it so much as we'll work on the melody.  The song is a hit and I love it."  He handed it to us and then he went back to Columbia Records to go to bat for us.
Sam:  Well let's talk about the union soldier costumes.  That became a bit of a trend in the 1960's.  Both Paul Revere and the Raiders and The Buckinghams would wear early American military outfits as well.
Gary:  The Buckinghams did it long after we did it.  I've never asked Carl Giammaresse this question, but why did they do that?  I'm going to ask him that.  It was something that was successful.  I don't blame them.  Jim Gursio was producing them at the time, and perhaps he saw the possibilities.  It's like when B.J Thomas said to me one time "I credit you and your first recording for my first success because a lot of people thought you were me."
Sam:  Isn't that interesting.
Gary:  Yes it is.  I don't say that in any other way but as a compliment.
Sam:  Woman, Woman was your first hit in 1967, correct?
Gary:  Very late 1967 and coming into 1968.
Sam:  What was it like to find yourself at the top of the charts so quickly?
Gary:  Well it was pretty overwhelming.  Pretty groovy.  Pretty "boss" as we would say.
Sam:  You're next song, which was probably you're biggest hit, was of course Young Girl.  Now I gotta admit to you Gary, that while I've always loved the song, I've always found the lyrics to be a bit creepy.
Gary:  No it's not.
Sam:  It's not?
Gary:  No.  Not at all, and I always take exception to that comment.
Sam:  Okay.  Well that's what I want to talk about.  Explain Young Girl to me.  Put it in another light.
Gary:  Listen to the lyric.  "With all the charms of a woman/You kept the secret of your youth." The secret of your youth/You lead me to believe that you're old enough to give me love/and now it hurts to know the truth."  Now he was lead to believe that he was of age.  You get it now?  He says "Listen.  You've lied to me and now I got to send you away because I'm going to do something that's wrong because I love you and I want you."  A lot of people like to see the underside.  They like to see the other side.  They want to find something seedy or creepy in it, and I always go "No.  it's about a guy who is honorable."  He's saying "I want you and I would like to have you but you know what?  I found out you're to young and now I got to tell you to go away."
Sam:  Wow.  Okay.  You've got a really good point there.  Was the song controversial when it first come out?
Gary:  Sure.  When we were on Ed Sullivan they said we couldn't sing the line "I'm afraid we'll go too far."  We had to sing "How can this love of ours go on."  I said "Okay.  That makes perfect sense."  Of course in those days we had this thing called censorship.  Nowadays there isn't any kind of censorship out there.  The Rolling Stones were meant to say "Lets Spend Some Time Together" instead of "Lets Spend The Night Together."
Sam:  Yes.  I've seen the clip of The Stones on Sullivan singing that, and Mick Jagger rolling his eyes.
Gary:  Well, what can you say about Mick Jagger.  A very talented man, who has made hundreds of millions of dollars, and I was a big Rolling Stones fan but, I take exception to some of their…(laughs)…who knows.
Sam:  The Union Gap had a lot of success with Jerry Fuller.  You had a string of hits with him, but eventually the relationship soured.  What was behind your break with Fuller?
Gary:  I don't know.  In retrospect, hindsight is 20/20.  I think I wanted a little more control of my recording life, and in retrospect if I had just done what they said, which was "Shut up and sing," I would have been a lot better off.
Sam: You think so?
Gary:  Well, I don't know. You can never "know" these things.  Jerry wanted to do some songs that I didn't really care for, and we had a parting of the ways over Don't Give Into Him, which some people tell me is their favorite of all their records.  It has some odd sort of changes in it.  But I never used to really play the song until a few years ago when I added it to the show and people really liked it.  But it did not do as well as the four records in front of it.  I thought that I had proved my point, but Jerry was a kind of "my way or the highway" sort of guy.  That's okay.  I love Jerry and I respect Jerry and we're on very good terms.  We actually sang together on stage for the first time two years ago.  We were on our way to Australia for a five week tour and we were going to do a show at the Ceretos Performing Art Center and I called Jerry and said "Hey Jerry.  We've never sang on stage before together.  Why don't you come to the show, I can get you on stage, brag on you a bit and then sing."  He said "I don't know if I can sing in the key you sing" and I said "You can do it."  So we got him there and he told some stories and the people loved it.  I loved it.  It was real nice to hand him the microphone.
Sam:  When did the original Union Gay fold?
Gary:  I think it was sometime in 1969.  Two of the original members, Gary Withem and Kerry Chater, decided to stay in Los Angeles and write songs and be a part of a publishing company.  They didn't want to be on the road anymore.  The band grew from five pieces to seven pieces, but the chemistry changed and it just wasn't the same anymore.
Sam:  But you were back on the scene by the mid 1980's.
Gary:  Well that's when the radio stations started playing the music of our generation.
Sam:  So how long have you been touring with your current group?
Gary:  Well I got back on the road, for good, in 1984 with The Happy Together Tour.  Before that I had worked locally in the very late 1970's in San Diego.  I didn't work publicly during the 70's.  Then, in 1984, we got back on the road and played eight months of that year because the radio stations were proliferating throughout the country with "the golden oldies" radio stations.
Sam:  Who did you tour with in the original Happy Together Tour in '84?
Gary:  It was us, Spanky and Our Gang, The Association and The Turtles.  In '85 was The Turtles, The Grass Roots, The Birds and I think Mark Lindsay.  In '86 the Happy Together Tour turned into The Monkees 20th Reunion Tour which was Herman's Hermits opening, me next, then The Grass Roots and then The Monkees.  We worked the biggest venues across the US for six or seven months.
Sam:  What was it like touring with these great groups in the 80's and having a resurgence of popularity?
Gary:  Well it was great.  It's always good to be working as opposed to not.  It was a good time for all because it was a uniting of lots and lots of hits and lots of people.  It was a lot of fun.
Sam:  This year marks the fourth year of the new Happy Together tour, but it's the first year that you've been a part of the current show.  What took you so long to get back on board?
Gary:  I'm not really sure.  I wasn't invited until now, and that came about when I ran into one of the agents on the road.  I was working with Paul Revere and the Raiders and Paul and I had been talking about the whole thing, and then I had been talking to Carl Giammaresse from The Buckinghams.  He, and other people, said "You should get in touch with these people because we'd like you on this tour."  I thought that it sounded like a good idea so I started talking to Charlie Davis over at Paradise Artists and they asked the promoters who said "Absolutely!  Let's get him on the tour" so here I am.
Sam:  On your web-site there is a link to the Maggi Veterans Solution web-site.  What is Maggi Veterans Solutions and what is your part in it?
Gary:  Yeah.  The web-site is www.maggivets.com.  Robert Maggi is in my neighborhood, but we just happened to connect through Cox Media.  He's a Viet Nam Veteran who has found a government fund, and if a veteran qualifies by having disabilities from being a veteran, or any other number of reasons, all they have to do is fill out the papers and submit them to Bob Maggi and if they qualify he can get them up to twenty three thousand dollars a year, tax free and service free.  A lot of veterans don't know about it, and they deserve it.  This is something I do at all my shows.  I pay tribute to the vets.
Sam:  What got you interested in this cause, and why is the government keeping it a secret?
Gary:  I don't think they are keeping it a secret.  I just don't think they are really telling people about it.  I'm not saying that there is anything wrong with the government.  All I'm saying is that this is something that exists and there is a couple of billion dollars that is available.  Bob Maggi has found it.  He is a tax accountant and an injured Viet Nam vet.  When I found out about it I knew I had to get this out to the veterans.  I don't only pay tribute to the vets, but now I'm letting them know that this is something that can help them in need or if they qualify.
Sam:  You've been in the industry for over four decades now.  What do you think the biggest difference between today's music industry and the industry you started out in?
Gary:  The answer is in the question, because in those days we had record companies and we had radio stations.  We still have record companies, but now we have the internet.  Technology has advanced to the point where any garage band can make a record in their garage.  You can have recording gear in your garage, or your living room, or your bedroom.  Wherever you want it.  It's easy for people to  make their own records and not give up the lion's share.  You can publish them yourself and copyright them yourself.  That's probably the biggest difference because it has inspired a lot of young people.  Dwight Yokum was one of the first guys to show you that this could be done.  He showed that you could sell fifty thousand copies of your album out of your trunk.  Then the record companies picked him up by thinking "Hey.  Wait a minute.  If he can sell fifty thousand of albums, we can sell a million of them."  That's, I think, the biggest change.
Sam:  Does the groups from the 60's that are still touring have a strong community with each other?
Gary:  Oh sure.  We're all old friends.  I don't know if "community" is the right word.  "Community" sort of implies that you do all kinds of things together.  We all work separately, but we all work together when we can.  Like I just said, I've known The Turtles since the beginning.  The Buckinghams, The Grass Roots, Tommy James and the list goes on and on.  I knew all The Monkees quite well.  While we don't all hang out together, when we get back together its like handshakes and hugs.  It's "How are you?  How's life treating you?  How's your wife?  How's Barbara?" You know what I'm saying?  Then we are all a community.
During our conversation, Gary Puckett made a major point that should be contemplated.  All too often in our society people are looking for the seedy and expletive side of music, television, literature and film when, most often, it doesn't exist at all.  It is this sort of perverse indulgement which can either make an artist notorious, or lead to censorship. Music has always been the biggest victim of this, and even soft rockers like Gary Puckett and the Union Gap have had to deal with such scrutinization for decades.  But perhaps it's because music is a form of art where the listener takes their own deeper meaning to a song, and puts their own feelings and meaning into the way the song makes them feel.  Young Girl will possibly always be analyzed and reanalyzed, but Gary Puckett makes a strong and valid commentary on the morality of the song, and I think many men can easily relate to admiring a woman who is obviously far too young for them.  Whichever the case, Young Girl has become one of the classic songs of the 1960's, and keeps the sound of Gary Puckett and the Union Gap going into the current century.  If Gary Puckett comes to your town make sure to check out his show.  For more information on Gary visit his web-site at http://www.garypuckettmusic.com.  Also, if you are an injured Viet Nam veteran, I can't stress enough for you to check out Maggi Veterans Solutions at  http://maggivets.com/ .  There may be funds that you are eligible for and don't realize.  Make sure to visit Bob Maggi's site today.  This is a something that is very important to Gary Puckett, and it could change your life for the better.
POP CULTURE ADDICT NOTE:  I'd like to take a moment to thank Jeff Albright of The Albright Entertainment Group for arranging my interview with Gary Puckett.  Once again, I want to thank you Jeff for bringing some of the legendary musicians of all time.  I hope we can work together again real soon.