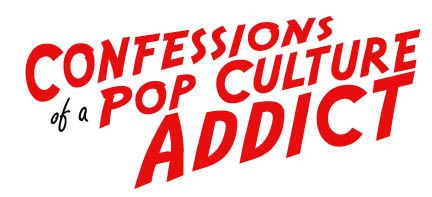 REMEMBERS
HAJI
1946 – 2013
With her wicked eyes and over the top French accent, the woman simply known as Haji was the spunkiest and most exotic of famed sexploitation director Russ Meyer's stars.  Sexy and dangerous, Haji was a reoccurring favorite in Meyer's features, as well as in grindhouse cinema throughout the late sixties and early seventies, and despite disappearing from public life by the early eighties, Haji managed to maintain and cultivate a cult following throughout her life.  Yet beyond the screen it almost seemed like Haji never existed at all.  Despite her popularity with film buffs, information on Haji's life, especially the past thirty years, is almost non-existent. Ever since her death on August 9th I have been searching for information on Haji, including reaching out to the people who knew her, but it seems that the closer that I  gOt to her, the quieter people stayed  An extremely private woman, Haji didn't allow outsiders into her life, and the people who knew her don't seem to be willing to tell her story.  What we know is that she loved animals, had a respect for nature, and was alternatively spiritual.  But, as one unnamed contact stated to me, "Haji left with just as much of a mystery as she appeared."
Piecing tog ether's Haji story is nearly impossible, but via the occasional interview we can find some information on her early life.  Born in Quebec City, Canada in 1946 as Barbarella Catton, Haji's exotic features came as the result of a British father and Filipino mother.  Her name, Haji, was apparently given to her early on by an uncle. Haji never had any formal education.  According to her, she went to Kindergarten for a few days but left shortly thereafter.  She claims that her true education came from nature, and that she loved playing in the woods. Beyond that, little information on her early life exists, although we do know that Haji found her way into the sex trade early on.  By the age of fourteen Haji was working as a topless dancer in Quebec City's red light district and at age fifteen gave birth to a daughter.  By age eighteen Haji made her way to Los Angeles where she got work as a stripper and go go dancer in Malibu.  According to Haji, her attraction to California was to be near the ocean.  Yet, despite no initial desire to be an actress, it wasn't long before Haji caught the eye of Russ Meyer.  A former Playboy photographer and one of the cinema's most gifted exploitation directors, Russ Meyer was said to be a man who knew how to film beautiful women, and he instantly recognized Haji's wild and exotic appeal.  Preparing his latest feature, Motor Psycho, Meyer immediately offered Haji the leading part.
One of Russ Meyer's most underrated films, Motor Psycho is the gritty tale of a country veterinarian who seeks revenge on a trio of bikers who rape his voluptuous wife, leaving her in a catatonic state.  During his hunt he meets Ruby, a feisty Cajun woman, whose boorish traveling companion was murdered by the same bikers, and she joins forces with the vet to find vengeance in a climatic stand off in the Nevada desert.  While overshadowed by Meyer's more colourful films, Motor Psycho is a fast paced thriller, and possibly one of Meyer's best films.  In her film debut Haji became the standout player in picture, and it can be argued that Ruby was her richest part, and that Haji gave her most dynamic performance.  While Meyer's female characters were often more powerful than the male characters throughout all of his films, Ruby was the first of Russ Meyer's woman to be truly considered dangerous.  She spat, she slapped and she cursed, but there was no doubt that this French she-wolf was all woman.  Haji made a big impression on Meyer during the making of Motor Psycho, and would end up not only being one of Meyer's most frequently used actresses, but also worked in makeup, casting and costuming for many of his productions.
Possibly the reason that Motor Psycho has been tragically over looked was that the same year it was made Meyer filmed and released his masterpiece Faster, Pussycat!…Kill!…Kill! This time Haji was joined by Tura Satana and Lori Williams as a trio of murderous hot rodding go-go dancers.  A symphony of sex and violence, Haji played Rosie, the right hand to the vicious leader of the gang, Varla.  An edgier version of her previous character, Rosie was sharp tonged and quick with a switch blade, and Meyer worked lesbian undertones into Haji's character, who was in love with her leather clad boss.  Highlights included Haji's catfight with Lori Williams, and her angst over Varla's seduction of a autistic muscle man.  One of the most beautifully shot sexploitation films ever made, Russ Meyer made good use of his gorgeous cast and the desert landscape, proving that exploitation could be art.  Although the film would be a lost gem at the time of its release, Faster Pussycat!…Kill!…Kill! would be rediscovered in the 90's and become one of the most beloved grindhouse films of all time, turning Haji into an immortal icon of the genre.
In 1970 Haji made a "blink and you'll miss it" cameo in Russ Meyer's big studio opus Beyond the Valley of the Dolls (she played the model in Phyllis Davis' studio who cages the photographer), but was prominently featured in Playboy Magazine's Beyond the Valley of the Dolls feature spread.  Meyer also used her in stand out scenes in a pair of his later soft-porns, Good Morning…and Goodbye and Supervixen.  However, by 1975 Haji was no longer appearing in Meyer films, but her association with Meyer would continue for the rest of his life.  Always devoted to the man who took her out of the stripper bar and onto the big screen, Haji remained a friend and confidant of Meyer's until his death in 2004.
Haji continued to make appearances in other b-films throughout the 70's, but never found the same success as she did with Meyer  She appeared in Robert F. Slatzer's forgettable monster film Bigfoot, featuring John Carradine, in the role of an Indian woman; she can be briefly seen in the 1975 sexploitation film Wham! Bam! Thank You Spaceman!; and in possibly her most degrading film, she played a harem girl in 1976's Ilsa: Harem Keeper of the Oil Sheiks, the second of the tasteless but legendary Ilsa films starring Dyanne Thorne.  The same year she made a brief appearance in John Cassavetes' notable film The Killing of a Chinese Bookie, which would be the best of her films from the era, but slipped back into the sleazy side of cinema a year later for a Don Quixote inspired porno.  In 1981 Haji appeared in something called Demonoid: Messenger of Death, which would prove to be her final film for the next twenty years.  For all intents and purposes, Haji completely dropped off the public radar shortly afterwards, which is where the Haji mystery begins.
There is so many questions about Haji that nobody seems to be willing to answer.  Why did Haji drop out of show business?  Where did she go?  How did she sustain herself during the twenty years after her final film?  Nobody seems to know, or are willing to tell.  What we do know seems to be far and in-between.  Haji never married, but eventually became a grandmother.  She was deeply interested and involved the preservation of nature and well-being of animals.  She was into alternative religion and often spoke of her family coming from "another planet."  She was reported to be romantically involved with David Janssen and Johnny Charon.  In an odd pop culture twist she was also the companion of actor/impressionist Frank Gorshin during the final years of his life, who referred to her as his fiancé.  However, due to the fact that Groshin's wife of over forty years would not give him a divorce, the pair never married.  Beyond that the details of Haji's life remains untold.
Due to her regained celebrity status when interest in Russ Meyer's work grew in the early part of the 21st Century, Haji appeared at a number of autograph shows, gave a few vague interviews that said little about her life, and appeared in two final independent films: Double D Avenger in 2001 and Killer Drag Queens on Dope in 2003.  Yet, despite her resurgence of popularity, Haji still stayed disconnected and secretive to her fans, leaving her to be as much an enigma in life as she would be in death.
With a unique body of work left behind, the true story of Haji may never be revealed, but she will live forever in our hearts and minds as a quick tempered she-devil of our most erotic fantasies, whose tongue is as sharp as her knife.  We never got to know Haji, but we'll never forget her.