In the pop culture journey, sometimes it's the most ordinary people who have had the most extraordinary experiences.  Although the world may not know his name, Bob Crowder is one of these men.  The world may not notice the aging construction site security officer, but for thirty years Bob Crowder worked as a session drummer, putting the beat behind some of the biggest musical legends of our time.  From the blues of Howlin' Wolf, to the soul of Marvin Gaye, to the pulsating beat of the Bee Gees, Bob Crowder's drumming kept the rhythm, although he never got any recognition for it.  However, Bob did have one short lived and obscure claim to fame when he toured across the United States as the drummer for The Hardy Boys at the beginning of the 1970s.
Since 2005 Confessions of a Pop Culture Addict has been dedicated to bringing you the story of The Hardy Boys, the obscure and short lived pop group based on Filmation's cartoon series.  Consisting of Jeff Taylor, Reed Kailing, Devon English, Norbert "Nibs" Solystiak and Bob Crowder, the group was a blip on the bubblegum music scene, but has remained popular amongst record collectors and music fans.  Yet, Bob Crowder was the interview that I never expected to get.  With no clear information existing on him, even his former band mates had not heard from Bob Crowder since the end of the 70's.  Bob had disappeared without a trace, and was completely MIA.
However, in late 2008 I was surprised and delighted when I received a pair of e-mails from Aurelia Dawkins and Amani Crowder, the niece and daughter of Bob Crowder.  A short correspondence led me to a number of phone conversations with Amani who admitted to me that she had just herself began to discover the musical career of her father and had come across PCA in her search.  This lead to the opportunity to talk with her father in person about his music career.  Yet I was shocked to find that Bob Crowder had made far bigger contributions to the world of pop culture then just being the Hardy Boys drummer.  Much bigger contributions.
Bob Crowder is heavily dipped into the pop culture experience.  Not only was he the model for The Hardy Boys animated TV program's Pete Jones, the first black cartoon character to appear on a regular Saturday morning series, beating out Josie and the Pussycat's Valerie Brown by nearly a year, Bob Crowder was one of the forgotten faces in the world of session drumming.  It was during one of those many session jobs that Bob was one of the three drummers that helped record one of the most important songs of the 1970's – Stayin' Alive!  Bob Crowder helped put the groove into an entire generation with a beat that is still felt to this day.
When Bob Crowder tells his tale a legendary figure emerges.  Bob is an intelligent and thoughtful man with a fabulous sense of humor.  Our talk generated true heartfelt laughter.  However, his story is not always a happy one, bringing as many tears as he does joys to his tale.  Bob Crowder has truly lived five lifetimes.  Come and listen to Bob Crowder tell of his incredible life as
CONFFESSIONS OF A POP CULTURE ADDICT PRESENTS
THE HARDY BOYS AND THE SECRET OF THE LOST DRUMMER:
A CONVERSATION WITH BOB CROWDER
I spoke to Bob Crowder via telephone in January 2009
Sam:  What got you interested in music in the first place Bob?
Bob:  Well, I'm from Cincinnati, Ohio.  Back in the 60s I wasn't into music as far as playing it.  I was a teenager listening to music.  I guess I had a natural rhythm and was tapping out certain things.  But then I got a set of drum sticks given to me.  Well I was in high school one day…I was in the eleventh grade, and I had my drum sticks and was tapping on my books.  The music director, Mr. Gamby, walked by and said "Hey.  You play drums?"  I didn't know anything about drums but he said "I need a drummer.  Come on.  Come down here to the music room and audition for me."  So I go down there and he pulls out a drum book and says "Read this."  I didn't read it.  I didn't know what the heck it was about.  I let an upper classman, who was the drummer in the band, Art Gore, who was the only person I knew that was a drummer, show me.  I couldn't find any teachers that could teach me what I needed to know.  I had another friend who was a teacher, who wanted me to play with his trio.  So I started getting work [as a drummer] and I thought "Wow, this is a bit above my head and I better learn what I'm supposed to be doing.  So I started reading drum books and still looking for more teachers.  But Art Gore was the only guy who knew anything technical about drums that I could find.  He studied with Alan Thompson in Boston at the Berkley school and he showed me Alan Thompson's method of using the stick control book.  So that started me off, and I'd go to his place and practice whenever I could, and he would go and play more complicated things until I catch on to it.  So, from that I started getting local jobs around Cincinnati and I started meeting musicians from other cities.  I met a bass player from Chicago named Bill Brown and he said "Hey, you should come to Chicago.  They need a drummer there."  And I said "Well, I'll go and see what they require."  So I went up there and that was the beginning of a long relationship with music and drumming.  When I got to the bigger city there were so many opportunities during the sixties.  There were more opportunities then I could handle.  There were drum corps, marching assignments, night clubs.
My first job I got was with Vernel Fournier, who was Ahmad Jamal's drummer.  I went and saw him play at a nightclub called the Persian Lounge and he was sitting there and he had his drum set there and he said "Hey, do you want to work?"  I said "Yeah, sure."  He said "Well I'll leave my drums here and you can work."  So I started working, playing for different people who wanted to sit in.  In that I met more and more musicians.  I was living with a musician.  He was a bass player and his cousin was a drummer and they started talking about me, sayin' "Hey man, you heard that new cat in town?"  I started playing different places and I got better at it, and then I started taking lessons at the American Conservatory.  Then I auditioned for the Chicago Symphony Orchestra and I got accepted into that.
Sam:  So if you were involved with jazz and classical music, how did you get involved with the bubblegum scene with The Hardy Boys?
Bob:  Well, somehow I heard about an audition for the Hardy Boys.  I just thought of it as part of the process I was going through, and I didn't even know what it was about.  I mean, I was so hooked on the Hardy Boys back in the 50's when they had it on The Mickey Mouse Club, and every day I'd run home from school just to see the latest episode of the Hardy Boys.  I was hooked on that.  Mr. Applebee had the gold supposedly hidden somewhere.  I was just so hooked on that.  So I just went down there to RCA Artists and they said "We need a drummer.  We've heard about you doing studio work."  So Bill Traught, said welcome aboard and I was introduced to James Golden and Bob Monaco and Bill said "These are your managers and you'll be working for a company called Filmation Industries which is owned by Howard Hughes."
Sam:  I didn't realize that Filmation was owned by Howard Hughes!
Bob:  Yeah.  He had something to do with it.  So they paid our dues.  They said "You guys are now part of ACTRA and SAG and you're all paid up.  So just do what you're told."  So there was a meeting between myself and Jeff and Devon and Nibs and Reed and we started getting to know each other.  We started rehearsing and they gave us scripts and then they shot the first opening and ending credits at Second City in Chicago.
Sam:  Now you didn't do any voice acting on the cartoon.  What kind of scripts did they give you?
Bob:  Well they gave us bios and backgrounds.  My bio was that I was an orphan and the orphanage burnt down and I had a brother who was crippled and I had to support the family from a poor background and I got a big break and now I'm this big music star.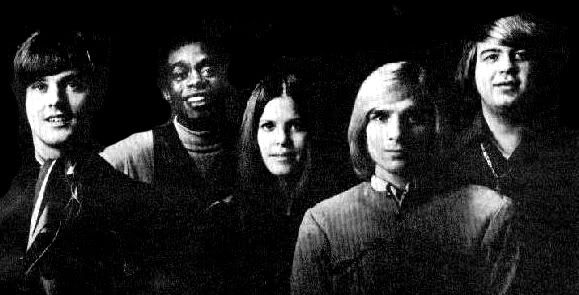 Sam:  Now was that your TV character's bio, or were you supposed to make people believe this happened to you in real life?
Bob:  Yeah.  It was supposed to be my background story as Bob Crowder the hired actor or hired musician that played Pete Jones.  (Laughs)
Sam:  And they said "This is your life now?"
Bob:  I didn't have a life.  They gave me a life.  I didn't have any say over my life.  They said "Forget about you.  This is who you really are."
Sam:  And how did you respond to that?
Bob:  I didn't have any problems with it because during that time period the other band I was playing with was saying that the reason people took the letter X as their last name was because their lives were not their lives and the slave masters had given us their last names.  So I was looking at that and thinking "We're not really us anywhere we go."  Everywhere you turn somebody's telling you that your not you.  So I just took it in stride, as long as they spelt my name right on the check.  (Laughs)
Sam:  What were your impressions of the other Hardy Boy members?
Bob:  Jeff and Nibs and Reed Kailing and I -  we were tight.  The first time we played management said "We have a super group!"  (Laughs)  I said "Oh wow.  Okay.  Alright."  I really liked those guys.  We were on the road together a lot.  We had some good times.  I can't remember any bad times.  I liked those guys.  They were cool.   Kailing and Jeff used to be at each other all the time because Kailing's favorite saying back then was "Far out" and Jeff would say to Kailing "You say far out one more time I'm gonna knock you" and Kailing would respond to him "Far out!"  Nibs was the tenor player and me and him we hung out.  We partied too man.  We partied.
Sam:  But didn't you find the Hardy Boys music really far removed from the jazz and soul groups you were working with?
Bob:  Well I had been doin studio work like that.  I had been doing commercials and that's really the same kind of music.  (Laughs)  It didn't really phase me that way.  I wasn't thinking that I was this heavy weight dude on the drums.  It was just a job.  I was working on some really heavy things at the time.  I was working with a group called The Afro Art Ensemble.  This was during the 60's with the black militant scene and the power sign and all of that.  And I was working with this group and we were doing a musical version of The Autobiography of Malcolm X. (Laughs)
Sam:  You got to be kidding me!
Bob:  No.  No.  Here I am at night I'm working in this theatre and were doing this black power song and then by day I'm working with the Hardys.  (Laughs)  I mean, if it wasn't so true it would be comical.  We were singing, and I had to sing too, and the lyrics were (sings) "White man is my enemy/who perfected slavery/look what they have made of me/fools without a memory/always talkin' brotherhood/white man you just ain't no good/now we have you understood/Malcolm X is kinlen wood."  (Laughs)  We'd be singing this song, and the next day I'd have to go with the Hardys and have to sing (sings) "Love and Let Love!  Tra la la la la!"  (Laughs)  Ah man, that'd put you in therapy for real!  It was a very interesting time.
Sam:  So you enjoyed working with the Hardy Boys though?
Bob:  Yeah.  [Filmation] brought us out to Los Angeles and we met Lou Sheimer and Norm Prescott who were the animators.  They took us through the studio and showed us everything and they took us out for Chinese food.  They said "We're going to take you over here to a Chinese restaurant run by the guy who used to play Charlie Chan's son in the movies."  And they put us up in the Sheridan Universal Hotel, and we were staying in that hotel and there was a knock on the door and a guy said "Hey, you're ruining my shot."  Well I had hung some underwear over the railing, and what they were using the hotel for was as the hospital on Marcus Welby MD.  We started seeing stars right away.  We saw little Opie in the cafeteria with his father before he became Ron Howard.  We had breakfast with him and his father that morning.  So then we left Hollywood for New York.  We got to New York and they had separate limos for all of us.  They were these young Italian guys, and these guys wanted to race all the way from the airport to downtown Manhattan.  They took us to this fancy hotel, but I had been used to staying in those hotels with some of the music groups before the Hardy Boys, so I had just been to the same hotel a few weeks earlier.
Sam:  Who were you working with before the Hardy Boys?
Bob:  I was working with Curtis Mayfield, The Impressions, Jerry Butler and The Dells.  So with The Hardys we were introduced to some production people and taken to this club called Danny's Hideaway.  Ever heard of it?
Sam:  No.
Bob:  They used Danny's Hideaway in a lot of movies.  So we met in that big room, and Lou Sheimer was there and, well, I don't remember what family it was, but I'm pretty sure it was the Gambino mob family.  So here we are sitting at the table with the mafia all around us.  I remember refusing to eat the prosciutto because at that time I was married and my wife's family was Muslim and they didn't eat pork.  So the guys said "That's the Godfather there!  You can't refuse that!  You want to sleep with the fishes?"  (Laughs)  But the mobsters understood.  They said "If you don't want to eat it it's alright."
Sam:  Was the mob funding the Hardy Boys albums, or the TV series?
Bob:  That I never did learn.  I never did understand that connection.  I have no idea what that was about, other then entertainment was pretty much run by the mob.  I ran into them again when I was working with Motown and they really really were aggressive.  They all were into martial arts really heavily and we were working one night and had a big Motown party and they started a fight with some Philippinos at the club we were in and that was unbelievable.  It was like a Bruce Lee movie.  We were on the stage playing and these guys are out there kicking butt.  But, that one time in New York was the last time the Hardys met them, but that was one of the highlights of the New York trip.  But we toured around doing school and county fairs and so forth and so on.
Sam:  Well you guys worked with a lot of impressive people on the country fair circuit.
Bob:  Yeah, well they did, but I had to leave.  They had a different drummer at the end.  I think Arlington Davis.  He had studied with him when I first came to Chicago and we got to know each other pretty well.  I think he took over after I left.
Sam:  So why did you leave the Hardy Boys?
Bob:  Well, I had lost my son.  My first child, my son, died from cancer.  Pulmonary blastoma will kill the child before they reach five, and he was only one in five people who had it in the States at that time, and that kind of put the kabash on a lot of things I was doing.  It destroyed me, and my career and my family and everything started falling apart at that point.  So that's when I lost track and they lost track with me.  So I had to continue on my own. I forgot exactly what direction I was in for a long time.  Then I got divorced, went through a lot of therapy, moved to New York, and worked around New York for a while.  Did some work in California too.  I brought my family out here after my son died.  So I worked around with different groups.
Sam:  Now you mentioned earlier that you worked with Motown Records after the Hardy Boys.  Who were you working with?
Bob:  Well I was doing a lot of recording sessions for them.  They would record the track and you wouldn't know who they were for.  They were so tricky the way they did tracks that you would do a track, they wouldn't tell you who it was for and they would pay you and they would sell the track to whoever would buy it, so that way you got cut out of royalties.  So I had a lot of that happen to me.  I do know I cut a lot of tracks for Marvin Gaye.  I did Gaye's After the Dance.  I cut all of Barry White's first stuff.  I did Gino Vinelli and just so many.  I was working with a lot of arrangers.  Ronnie Sanders and Gill Askey and people like that.  After awhile you just lose track unless you hear something.  We did all of the Bee Gees stuff.
Sam:  Their early work or their later stuff?
Bob:  Stayin' Alive.
Sam:  You were the drummer on Stayin' Alive?
Bob:  Yeah.
Sam:  YOU WERE THE DRUMMER ON STAYIN' ALIVE???
Bob:  Yeah.
Sam:  Holy crap!
Bob:  There were three drummers on that track.  That was a major session.  We had a lot of sessions were they used three or four drummers.
Sam:  I gotta tell you something Bob.  The whole Hardy Boys thing is one thing, but you just told me that you were the drummer on Stayin' Alive.  That's has to be one of the most impressive things I've heard in a long time!  I mean…wow!  I mean, the beat of the whole track moved an entire generation!
Bob:  Yeah.  That was a major accomplishment because there were so many musicians on that track and I had to nail that down.  The steady beat of the bass drum.  Give it something to anchor on because everything else I'd try would fall apart.  That was a major recording session.  Not only Stayin' Alive but all the disco music.  If you listen to the track, you can hear the same orchestra is playing under different names and under different labels and artists.  I did one session which they sold the tracks to both James Brown and David Bowie.  There were a lot of tracks like that.  I got paid well for them, but not what their getting paid now.  You cut a track now and its fifty thousand dollars per track.  Back then I was getting triple scale, but it wasn't anything like it is now.  But I also worked with Minnie Riperton, Donny Hathaway, Syreeta Wright, Esther Phillips and I was doing things here and there. I think I did my last big job in '77.  I went to Europe and I was over there for about six months with the Gil Evans Orchestra and recorded some Jimi Hendrix tunes, among other things.
Sam:  Now let me ask you something.  It seems today that a lot of groups seem to be moving away from drums and turning to drum machines.  Do you feel that with this move that the art of drumming has been lost?
Bob:  I feel that since hip-hop and rap has taken the music into the electronic realm, and because of that they took the heartbeat out of drumming.  So when the youngsters hear it now, they don't have any connection with anything their doing.  Instead their just killing each other.  They took the bass drum out of music.  That was the heart of the music.  They cut that out and they effectively cut out the heart and effectively alienated our feeling.  We hear stuff now and there is no real deep felt response.  You don't have that same feeling of hope of the heart pumping the blood.  What you have is the feeling of a gun pumping bullets.  In the past we were used to the constant "boom boom boom" and that's the world beat.  The world revolves around that beat, and when you take the world off of that beat its like changing times when you spring forward or fall back.  It messes you up.  But that's just me.  That's just one man's opinion.
Sam:  Now one thing that both Jeff and Nibs said they were affected by when I interviewed them was that when they toured with the Hardys was some of the problems they had down South with the racial issues.  That affected them and they were two white guys.  How did it affect you?
Bob:  Well, I had traveled all over down there.  I never ran into any problems in the Hardys with white people or any other people.  I remember this one time later when I was working with Minnie Ripperton's brother Rip – Rip Riperton.  He was a piano player.  And we were working down in Peoria, Illinois and we were in this country and western bar and this guy came up to us and said "Hey, do you like that piano player?"  And I said "Yeah…why?"  And he said "Because we're thinking of lynching him."  These two guys were drunk, and they followed us out to our car during our break but they were too frightened to do anything.  (Laughs) That was the only incident I ever had, and it was actually kind of comical.  I haven't had any really bad racist run ins in America with anyone at any level.  They have always been minor incidents.  Nothing that would start a race war.
Sam:  You never had the cops pull a Rodney King on you.
Bob:  (Laughs) No no no.  We all just got along.  No.  America is a beautiful country.  I have to say that even with all our faults we are still the most civilized country in a lot of ways.  We have to get uncivilized at times, but look at it.  We just elected Obama!  I mean, goodness!  America's come full circle now.  I mean, we are a country that has a lot to offer and a lot of people have a hand in the pie that don't want to let go, but still, in some ways, we are on the edges of letting go of that barbaric past where we were driving horses and buggys and working on farms.  It'll be a long time until we can really get out of that frame of thought.  We might have to go to another planet.
Sam:  So when was the last time you were recognized for being a part of the Hardy Boys?
Bob:  (Laughs)  That's been so long ago.  That hasn't happened since the 70's.  I used to work with one guitar player named Pete Colby.  He used to rib me all the time and he'd never let me forget it.  He's rib me [by saying] "You're a Hardy!"  (Laughs)  And he's a hard core blues player.  We used to work together for Chess Records.  We used to cut tracks for Howlin' Wolf and those people, but he was hard core.  He would never let me forget I was a Hardy no matter what we did.
Sam:  Is the Hardy Boys so far in the past that you don't think about it much?  I mean, when was the last time someone sat down and talked to you about the Hardy Boys?
Bob:  I've never done that.  I have never talked to anyone as extensively as I've talked to you about the Hardys.  It never came up and nobody ever knew who I was.
Sam:  You've stayed pretty hidden.  I mean, where have you been hiding these last forty years?
Bob:  Well, I went back to school.  I got about ten years of higher education.  I went to work in a hospital and I got a certificate to be a pharmacy tech and I worked in a hospital for ten years.  I've done a lot of things.  I've been a truck driver.  I got my class A license.  This was all after I played music, and I was just played music on the side here and there.  So I slowed down a lot.  I went to rehab.  I haven't done any drugs or alcohol since 9/11.  That was the end of my drug rehab right on 9/11.  I was sitting in the program, waiting to get my certificate and 9/11 happened.
Sam:  Wow.  That must have been fairly intense to have those two events happen simultaneously.
Bob:  Yeah.  There were some really amazing events in my life that really make things outstanding.
Sam:  So when you look back at your time in the Hardy Boys how do you feel about it?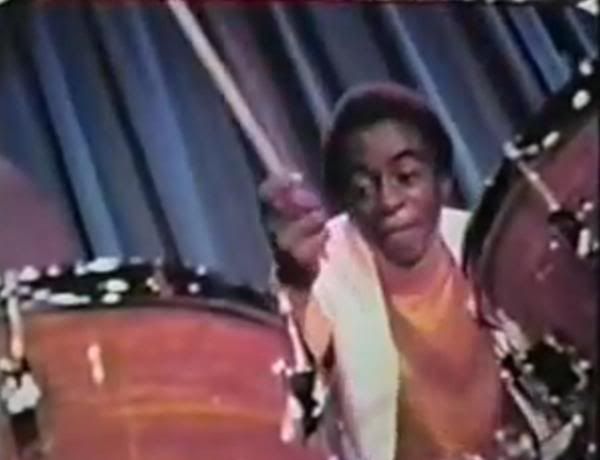 Bob:  Well, I had to let it go because it was not a part of my life that was significant of my life to hang onto.  It was a part of my life to learn and grow from.  I learned a lot and lived a life where I was living in the best hotels and limos and being on TV.  I learnt from that.  I'm not sorry I did it.  I'm glad I did it, or I wouldn't be talking to you now.  So the Hardy Boys on!
Although he may not be as legendary as the names Ringo Starr, Keith Moon or Ginger Baker, Bob Crowder's music will live forever.  Sure, only a handful of record collectors and music fans may actually own his recordings with the Hardy Boys, but its unknown just how many hundreds of recordings that Bob Crowder recorded throughout the years.  Thus is the hidden legacy of the session drummer.  Forgotten as just providing the backbeat for the bigger stars, guys like Bob are never recognized nor reap the benefits for their contribution to the world of music.  However, as long as a radio plays, a record spins or those classic recordings are released and re-released, Bob Crowder's music will play on and on.  Sure, the world at large may never recognize Bob Crowder's name, but the pop culture journey has a lot to owe him for providing the backbeat to the pop culture's eternal soundtrack.