On September 29th, 1960 a brand new sitcom called My Three Sons premiered on televisions across America.  That night, star Fred MacMurray in the role of widowed father of three Steve Douglas was sharing a unique sort of problem with his youngest son Chip, played by ten-year-old Stanley Livingston.  The two of them were trying to figure out how to ditch two clingy women who were vying for their affections.  It was a different sort of plot for a different sort of sitcom; the Douglas Family was something completely unique that had never been seen on television before.  Following the follies of Fred MacMurray and his father-in-law, Bub (played by TV veteran William Frawley), raising three boys, the Douglas household was barely keeping things together without the influence of a woman in the home.  Audiences were instantly charmed by Fred MacMurray and his three sons, making it a television staple throughout the decade.  In fact, My Three Sons would become the second longest-running sitcom in television history, running twelve seasons.  Naturally, over the twelve years, actors both departed and joined the series (including the casting of Stan's real life younger brother Barry Livingston as adopted brother, Ernie), and the plots and premise of the show evolved as the boys grew up.  But, when My Three Sons ended in 1972 only two actors remained from the original pilot – Fred MacMurray and Stanley Livingston.  Now a man in his early twenties, Chip had grown from a girl-hating tyke to a moody teenager, to a married man himself.  Stanley Livingston grew up in front of America, and as a result America grew up with him.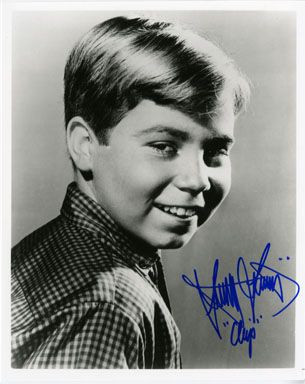 Starting his career in the entertainment industry at age eight, Stan Livingston found his first big break when he made an appearance on Ozzie and Harriet (which is, incidentally, the longest running sitcom in television history) as a neighborhood kid.  Taking a liking to Stan, Ozzie Nelson continued to bring him back over the next few years, giving him both the training and experience to get the role in My Three Sons. However, while on the legendary sitcom Stan got another type of education:  becoming interested in the production end of television, Stan learned from some of TV's greatest veterans about the art of film and television production.  Soon after My Three Sons finished, Stan started his own production company and moved to the other end of the camera, making a career out of producing commercials, educational films, music videos and more.
Recently, Stan Livingston has completed his biggest project yet: bringing together a hundred professionals from Hollywood, including directors, producers, casting agents and some of television's most legendary icons, Stan has put together a pair of DVD programs called The Actor's Journey.  Through the experiences and practical teaching of the professionals on the front lines of the industry, The Actor's Journey tells people who are serious about getting into the business the realities about the industry that can't be taught in school.  Show business is exactly what it says it is: a business.  And without the understanding of the business end of the industry, actors have little chance of succeeding in what is famous for being a tough industry.  The Actor's Journey, which is available as a ten-hour DVD set for adults, and another five-hour DVD set for the parents of children, teaches viewers what to expect, and tells them how to better succeed in the competitive world of acting.  From casting calls to crooked agents, Stan Livingston and the people he has assembled are trying to help pave the way for people with practical advice and years of experience.
I had the great pleasure to talk to Stanley Livingston about his acting career as well as his latest project.  A friendly and talkative man, Stan Livingston has the natural charisma that has surely helped him maintain a career in Hollywood for over five decades as an actor, director, writer and producer.  A man of many talents, Stanley Livingston has had his own unique journey, and is willing to share his knowledge and stories for those who want to learn from him.
CONFESSIONS OF A POP CULTURE ADDICT PRESENTS
CHIP HAPPENS:
A CONVERSATION WITH STANLEY LIVINGSTON
Sam Tweedle:  You were really young when you started in show business.  How did you get involved?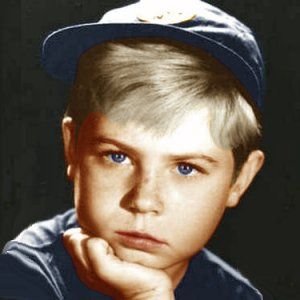 Stanley Livingston:  Yeah.  I was four years old, so I started in 1954 I guess you'd say.  How I got into the industry is that my mother sent me to a swim school in Hollywood.  I guess I had a cousin who had drowned and she was afraid of me not being able to swim.  So the lady who ran the school was a real promoter and knew how to get publicity and they ended up doing some feature stories in magazines of that era.  They focused on these little kids that would do all these things under water, like drive cars underwater or jump off high dives.  So she ended up getting You Asked For It, which was a TV show that was on in those days, to come out and do a segment.  We were called Water Babies.  Well because of that a lot of Hollywood people started bringing out their kids and getting them to learn how to swim.  There was an agent there and she saw that I was extroverted and had an outgoing personality and she wanted to send me out and give it a try, so she kept badgering my Mom.  Finally my Mom relented and I was hired on a couple of things as an extra.  I didn't get any lines.  Well I got a job on Ozzie and Harriet as an extra and, for whatever  reason that day, Ozzie Nelson came up to me and said "Listen, I want you to say this line."  The storyline was that he was selling Christmas trees for extra money and he had a whole forest of Christmas trees on his back lawn and he had a prospective buyer and, low and behold, four and five kids walk out of the trees with sleeping bags and backpacks on and my line was "Sure was mighty good camping back there Mr. Nelson" and that's how I got into the Screen Actors Guild.  For whatever reason Ozzie took a shine to me and invited me back.
Sam:  You stayed with Ozzie and Harriet for a while, didn't you?
Stan:  Yeah, from about 1955 to 1960, when My Three Sons started. I probably did about four or five episodes a year for the Nelsons as a neighborhood kid.
Sam:  What was it like working with Ozzie Nelson?
Stan:  He was one of the most soft-spoken, nicest guys on the set.  It was kind of like being in somebody's home.  It was like a family endeavor, which it was, because obviously the Nelsons were all there.  I think a brother-in-law was one of the producers.  I never heard Ozzie go off anybody.  He was a great guy and was great with working with kids.  The great motivator was always ice cream.  There would be a bowl of ice cream waiting for you if you did a scene really well.  He was a smart guy and he knew that David and Rick were getting older and to get younger kids to watch the show you had to get some little kids on there, because little kids love watching little kids.  The girls were watching David and Rick and the older folks were watching Ozzie and Harriet.  There was a little something for everybody.  All they needed was an Uncle Charley.
Sam:  Did you start right into My Three Sons in 1963?
Stan:  No.  We did the pilot for it in 1959.  We had a false start.  The problem they had was trying to find a Robbie.  I was the first person cast in the show.  It was built around Fred McMurray, so they always knew that they had him.  They needed a show so he could live and work in LA.  He had two young daughters that they had adopted, and he didn't want to go off for three months to do a movie and come back and miss them growing up, so it was at a point in his life where he wanted stability and to stay in LA.  So Don Fedderson, the producer of the show, pitched him on this and said "We have a unique situation on this where we can work it so you can work for a couple of months, have the whole summer free to spend with your kids, and then come back and do a couple more months work."  So basically Fred worked maybe four months out of the year.  It was a great situation.  So I was hired, Tim Considine was hired, William Frawley came off of I Love Lucy and originally we had Bobby Diamond as Robbie.  For some reason it didn't work out with him and they hired another actor who they let go because they thought he couldn't do comedy which, incidentally, was Ryan O'Neal.  Then they found Don Grady.  The way they found Don was my mother was friends with Mary Grady who was actually my agent at one time.  Don was originally from the Mousketeers and a good-looking guy and the perfect age to be a teenager.  So they hired Don and we shot the pilot again and it went on the air.
Sam:  My Three Sons went on for an amazing twelve years, but you and Fred McMurray were the only two cast members that lasted the entire length of the series.  Was that daunting?
Stan:  That was pretty daunting.  It's a lifetime, especially for a kid who is nine years old and almost twenty three when the final episode aired.
Sam:  Well you look at the pilot and you don't even like girls, but Chip is married by the end.
Stan:  It kind of followed things that were going on in our real lives, like getting a pimple or going on our first date or baseball or football or collecting baseball cards.  Whatever we were into evolved into a show the very next year.  I thought the writers were very smart in picking up and trying to keep a base of reality there.  I think the writing on the show was extraordinary.  I think that accounted for the initial launch of the show, how it was perceived and how it felt.  A lot of the shows had artificiality about them.  Our house was like a real household.  The dog was on the couch, somebody would finish reading the newspaper and throw it on the floor, there was always dirty dishes in the sink.  You watch Leave it to Beaver and nothing is out of place.  June is vacuuming but it looks like she's about to go out to a party.  At our house everybody had dirt on our faces and somebody was walking in with a dirty rag because they just got finished cleaning out their carburetor.  The show had a lived-in feel and I think that is what people related to.  It was really authentic.  There was somebody again for everybody to like.  I was nine, and Robbie was about fifteen, Mike was about eighteen and then you had the Dad who was constantly finding the next Mrs. Douglas and then you had an older guy instead of having a female there who turned out to be a grumpy old guy.  He was probably a closet drunk.  We never did get to see what he was doing in his room.
Sam:  What was it like working with Fred MacMurray?
Stan:  He was only there for about four months, but in his defense, when he was there, he was in every single scene and just about every single shot.  From eight in the morning until six at night he worked his ass off.  Rightly so.  They were trying to shoot him lots so they could get him out of there and then the final editor could take that batch and by the time they started shooting our scenes of those shows they would be done and we'd start on the next batch.  We'd shoot parts of it without Fred and then he would come back and we'd fill it all in.  It was kind of maddening for the continuity person and for the production manager but, in the end, it doesn't really matter what order you shoot the show in.
Sam:  Well its funny, but unless you know that Fred McMurray was not present all the time and that the scenes in the episodes were shot out of order, you can't really tell.
Stan:  It's seamless, and it was a great lesson for me because I ended up on the other end of the camera and it showed me how you don't have to shoot something in order.  You can actually shoot it backwards, or shoot the middle first and the end next and beginning last.  It doesn't matter unless you know where you are with the actors. It's amazing that we shot it that way and so few mistakes were made.  The biggest the problem they had when I was growing from a kid into a teenager and my voice changed, or when I had a growth spurt one year.  You had to really be careful about a haircut.  Your haircut was always the same.
Sam:  Over twelve years there were a lot of cast changes in the show.  How did the dynamics change when William Frawley left the show?
Stan:  It changed the show to some degree.  They replaced him with a guy who was cut from the same cloth.  On a personal basis it was a strange situation because I never knew either of my grandfathers and Bill Frawley became like a surrogate grandfather.  We just bonded.  I don't think he liked kids until he met me.  We became great friends and he would take me to baseball games.  I spent a lot of my time with him because he was a funny guy to be around.  He was cool and he treated me like an adult.  The reason he left was because they couldn't get him insured.  He was having some health issues and he couldn't pass the physical and when they couldn't get him insured it was probably the death blow to him because a guy like him needed a place to go to and work.  About three or four months later he died right on Hollywood Boulevard.  I think we had James Gregory there for a little while until we had William Demarest brought in and he kind of filled William Frawley's shoes and he continued with the same cankerous attitude.  I eventually got to love Bill as much, but when you're a thirteen year old kid its kind of like your Dad broke up with your Mom and now you have a new stepmom.
Sam:  How was it that your real life brother Barry was cast as your adopted brother Ernie on the show?
Stan:  It kind of went back to Ozzie and Harriet.  When I left Ozzie and Harriet, I had kind of become their staple for when they needed a neighborhood kid.  Anyway, in the last show I did there was a group of kids, and my brother had actually been working by that point.  He had done some TV work and I think he had done a movie or two and he got hired on the same episode.  There is actually one episode of Ozzie and Harriet which Barry and I did together.  It's the episode where Ozzie has these t-shirts for a club and he got the wrong name on them so he gives the t-shirts to the kids.  They say "We're trying to start a club and we're calling it The Cobras" and Ozzie says "Hey kids, why don't you call the club The Welcome Home Skinny" because that was what was on the t-shirts, and the kids say "No, thanks anyway Mr. Nelson."  I think I did one more episode for the Nelsons and then I had to tell them that I couldn't come back, because I got hired on My Three Sons and once you were on a series then, contractually, you couldn't appear on another series.  So I went to do My Three Sons and the Nelsons liked Barry so much that he continued in my footsteps there.  Then we got My Three Sons rolling and after the third year Barry came on and did an episode.  They decided they liked him.  He had the glasses and the buck teeth and he was cuter then the other kids and there might have been some audience reaction, so he took the role of playing my friend if I was in school or had a buddy come over after school.  He sort of eased on in the show.  After the fifth year Tim decided he wanted to leave and the show was called My Three Sons so we had to get a third son in a hurry and there was Barry.  So they concocted a story where he was a foster kid and his parents were leaving the country and couldn't take him and someone needed to adopt him and the Douglas household took over legal custody of him and officially became the third son.  It was a real tearjerker and if you didn't see that episode you probably wondered "How the hell did that kid get here?"
Sam:  Was there ever any sort of professional rivalry between yourself and Barry?
Stan:  Not really.  We both had our own careers and by the time My Three Sons came along Barry actually was established.  He started on Ozzie and Harriet but started doing feature films.  He did My Six Loves with Debbie Reynolds and he was in a classic Jerry Lewis film, The Errand Boy.  Because we were so different too.  We looked so different that there was never a time that we were going up for the same roles.  But we drove together to work, shared a dressing room.  Even after My Three Sons we've been very supportive of each other.
Sam:  You married very young in real life, and they incorporated that into My Three Sons.  I read that Fred McMurray disapproved of this fact.  Is that true?
Stan:  Fred probably disapproved the fact of marriage at all at age eighteen.  I don't think any parent, looking at their child getting married at age eighteen is approving but as awesome as it sounds back then, almost everybody I knew got married within a year of two out of high school.  That wasn't uncustomary back then.  As for TV, once again was it life imitating art or art imitating life? For being in show business, I was a pretty stable guy at eighteen.  Fortunately I worked, so I had the money set aside.  I never really was ostentatious.  I lived modestly.  I'd go to work, work from six in the morning until six at night and four nights a week I went to college and I had a kid.  I think they saw that I wasn't a crazy guy going out partying every night.  I wouldn't say I was conservative.  I definitely wasn't that, but I had objectives in my life.
Sam:  After My Three Sons ended, you had put in twelve years on the show.  That's a whole lifetime.  Was it hard to walk away from it?
Stan:  It was and it wasn't.  What was hard to walk away from was that it was startling to walk away from a hundred people that you are used to seeing everyday, because the crew are your friends and the other actors are like your brothers.  To this day Don and Tim might as well be brothers to me.  Fortunately my brother is my real brother.  Leaving a situation like that is like leaving home.  You know you need to move on but you have this nostalgic feeling about it.  It's something you've been so close to, and it brought your career alive.  That part is hard to walk away from.  But on the other side, you're a young guy and you want to see what the world has to offer and to see what's out there and see if there are other opportunities.  From that standpoint I was a little bit anxious to move on.  But then there is the rude awakening as an actor, that you get out there and you suddenly realize that you went from being a star on TV for twelve years to just another guy in a room somewhere vying to get another part.  Suddenly it's serious business.  Part of me felt really equipped for that, but other parts of me thought I really need to get back and into an acting school and really get down to the basics of acting.  To understand what acting is really about.  I think as a kid actor you rely on your natural abilities, but they recede, or go away, as you become an adult, and you really need to learn craft and technique.  I wasn't under the illusion that the industry owed me a living, or that things were going to be handed to me, and not realize that I was going to have to go out and fight for them, but you're better off fighting for something if you're prepared for it.
Sam:  After My Three Sons you appeared in a great little horror film called Private Parts.
Stan:  Yeah.  [Directed by] Paul Bartel.  A lot of people have never heard of the movie.  It sat in the MCM vaults for twenty years before they had the guts to release it.  It was a little bit ahead of its time in terms of the gore factor.  It was done before Halloween or Texas Chainsaw Massacre.  It was show in New York and reviewed favorably by Pauline Kael.  You know what killed the movie?
Sam:  What's that?
Stan:  Well after that review they thought they had it made.  But there was a point in time in America where there were actually porno movie theaters and there was a real push at that time to not let them advertise.  They would grey out the ads.  You'd look through the paper to where the movies were playing, and when you got to the porno theaters it looked like they didn't use any ink.  It looked like a light grey color.  I guess MGM, because the title Private Parts offended people, ended up advertising it on the porno page.  It just killed the movie and MGM pulled the movie back and put it in the vault and it was never to be seen again until much later.  It's really a good film.  It was kind of, in a weird way, Hitchcockian.  Paul Bartel wanted to be the next Alfred Hitchcock.  I think he molded his personality after Hitchcock to a certain degree.  For pure cinema it was really well photographed.
Sam:  How did you get interested in directing?
Stan:  Even before My Three Sons was over, when I was about seventeen, I realized that I was interested in the other side of the camera.  I drove all the camera guys on the set crazy asking, "How does this camera work?" and "What are the film stocks?" and "Why are we using this lense?" "What does this viewfinder do?" How do you adjust for parallax?"  That, and the film editors:  "Why are you using this movieola?" and "Why are you cutting here and not here?"  I got an incredible education from these guys that had been working for years.  They were seasoned pros.  It was really an opportunity to learn the technical side of the business from people who were experts.  Plus, the challenge of shooting My Three Sons completely out of order taught me, as a production manager, how you can organize a shoot and really do it efficiently.  I was kind of developing my skills on the other side and when I was about twenty-one I formed a production company with a guy named Joe Limbardo.  We shot commercials and then I went on and shot some educational [films], and just like an actor you start at the bottom and you start doing whatever is available to shoot to get your hands on cameras and film and editing and learn how to do that.  I think in the back of my mind that I always wanted to do that.  I continued as an actor until I was about thirty, but when I turned thirty I realized that this is where I wanted to be and unless something interesting came up, I really didn't go out seeking acting [roles] anymore.
Sam:  Let's talk about your latest project, The Actor's Journey.  As you say in the material on your website, schools can make you a great actor, but it is the business end to it that is the difficult part.  What, in your experience, led you to the concept of The Actor's Journey?
Stan:  I saw a lot of people who were my peers who were really good actors but were probably insulated from the business aspect of the business by just that particular point in time.  We had agents or managers that kind of shielded us from having to do the daily grunt work of being an actor.  To do the work of an actor is not when you're on the set or on the stage.  That became very clear to me once the show was over.  The work of an actor is all the myriad endeavors that you do to get you the job.  Then you get the job, which is the part that you got to do in the business anyway.  So that was really your reward for the work you did.  I've always looked at it that way.  I think there was a sense of entitlement from actors of my generation who had succeeded and who came from a show and you wanted to be taken care of by agents and managers and wanted be coddled by producers, and that was becoming less and less so, and I saw that the actors who were succeeding were the ones who did half the work, if not more, of getting their own work.  So it dawned on me that there was a schism here:  we are all actors, and we attend acting classes, and we immerse ourselves in a lot of art and craft and performance skills, but what the hell does that have to do with getting a job?  That helps once we get the job, and unfortunately actors either diminish or completely ignore the business side of it, to our own detriment.  The numbers speak for themselves.  How many kids are going to acting schools right now?  Well, it's a 99% failure rate for people who are spending big money to go to school to learn this skill, and then not be able to transition into the industry because they have no idea what they're doing.  They have no idea what the industry really is about, and what the industry really wants from them and the methodologies and protocols that are all involved in getting work.  They're coming there with strictly talent in their bag and missing another component completely, which is understanding the industry and understanding how to function as a business person.  That's what I saw, and having done this and knowing all these people who have succeeded, and us having talked about this over and over again: that somebody ought to do something about this; that there is an element missing in actors' lives, and that's easy access to the information you really want to know.  I'm not saying that it makes it any easier.  You still have to get off the couch and do it, but you know what to do as opposed to what not to do.  Also, in the entertainment industry, we have a cottage industry of scam artists and charlatans and phonies who take money away from people because they realize you don't know the business.  They say they're going to help you get in the business, although they don't know it themselves, and they relieve a lot of people out of a lot of money.  So that's the other big issue.  Getting a quality education from the business side of the industry, and then disseminate this information to shield people from this cottage industry of scam companies that surround our industry, that make it sound like they are the gate keepers to the industry.  You know, people are basically lazy.  If you're an actor you need to be ready to do a lot of work that will never be seen and it will cost a lot of money.  This is a "pay to play" type of industry, but you got to know who to give your money to and what your paying for.  Otherwise your giving your money to the wrong people and these companies are very clever.  They are slick and they advertise and they make it sound like they are the ones to go to.  There are so many mistakes you can make and we decided to do something about it.  I have a production company, and I've worked in the industry for forty years and I know all these great people.  Everybody was sort of single-minded that something really needed to be done, and they all made themselves to be available to do a program that focused on the business and career development aspect.  Originally we were going to do it only for kids, for the parents of teenagers and children, and we were going to call it The Actor's Journey for Kids, but before we started shooting it dawned on me that most of the actors that I knew weren't kid actors.  Most of my friends got involved when they were eighteen or twenty.  They came out from New York or Texas or wherever and that's how they started, so I knew that when I did this project that I should do an adult version.  So simultaneously, while we were shooting The Actor's Journey for Kids, we started shooting The Actor's Journey which is a whole other thing.  As I was shooting I realized how more difficult this is to do as an adult because of the ramifications of the psychological aspects of it – of rejection and all these other little issues that come into play.  Our perceptions of ourselves as adults and all these other things that we felt needed to be discussed from the point of view from the people who have done this for twenty or thirty years.  We engaged a lot of actors, producers, executive producers, casting agents, editors…Melissa Gilbert was the president of the Screen Actors Guild at the time and we had a friend of mine who was the president of the Directors Guild of America so it would be obvious that the people involved with this project would be "the horse's mouth."  It would be a huge collective of one voice saying the same thing about the same subject.  There are six topics.  The Actor's Journey is ten hours long.  It's literally wall to wall information presented by these hundred people.  Same thing for The Actor's Journey for Kids.  It's five hours long, but it's directed not at the kids, but at the parents.
Sam:  You are working with an incredible range of pop culture icons in The Actor's Journey.  It really is a virtual "Who's Who" of the industry.  Some of my very favorite performers are involved in this.  How did you get all these great actors involved?
Stan:  Some of them I've worked with.  Some of them are good friends of mine.  That's the luxury of working in the industry for over fifty years.  The thing is, The Actor's Journey could have had two hundred people [involved] but I had to be really selective with who I picked.  We've got a really good product and we're doing a job that is not being done by the colleges and universities.
Sam:  What I found interesting in the promotional video that you have on the website is that some of the advice being given by the actors involved can be used in different aspects of your life beyond acting.  I am not an actor.  I'm a writer, but I couldn't help but be inspired by some of the messages and advice that people were giving.
Stan:  But do you know why?  Because arts are the arts.  We have these promo pieces up there, although, in my estimation, they are not from what I'd call the informative volumes.  We took a segment which is kind of like Tony Robbins-esque.  It is about the person that you have got to be and this is how we fire you up as an actor.  By saying these things and getting you to realize the type of person you are to do this work and then set you up to do it.  But the other seven volumes are the nitty gritty about how you go and do this.  As a writer, or a director or a musician, everything we are saying there applies because it's about business principals.  No matter what you're doing, there is a method to the madness.
Sam:  I was surprised at some of the people who gave the most sound advice in the promotional video.  You filmed all the segments personally.  Was there anybody in particular who you felt had the best advice or insight into the business?
Stan:  Well, it depends because we didn't just look at this occupation from the point of view of the actors, but we wanted to bring a plethora of points of view.  Each person brought their own point of view.  A casting person sees the industry completely different from the actor.  The director is looking for his own thing.  A producer is looking for something else.  It's one of those things where the actor is the elephant and everybody else is coming up and seeing a separate part and feeding that part.  Seeing it from that skewed perspective.  I had a manager in there named Brad Lemack who is an amazing guy, and I actually sought him out because right at the time I was shooting out there called the business of acting.  My brother was also totally amazing.  I'm not saying that for nepotistic reasons that I'm saying that, but he really understands how profound it is to understand what the business is and to go about that on a daily basis and that it's the mundane tiny things that you do that makes a difference.  Those decisions are business decisions and not acting decisions.  Richard Donner's perspective as a director, and how he goes about casting people.  We have another casting person named April Webster who is a big casting lady.  Bret Mattick who did the Tremors movies, The Wild Wild West and Short Circuit, really gets it from a producer's point of view about how he gets pissed when casting directors come to him with the same [actors] all the time.  He wants to see new people.  Most actors don't even realize this is happening because it happens behind the curtain.  Just talking about rejection is one of the most humiliating parts of this.  We are rejected 99% of the time.  But it makes it a lot easier to swallow, and I think we did that very well, because if you're new and you're rejected, here's what you need to know.  You're being rejected, but you know what?  So is this director.  I had Richard Donner talk about that.  He had a project he wanted to do and he brought a book to the studio and three months later he reads that they are doing it, but not with him.  They are doing it with another director.  Or how about all the way to the top level, where there is a studio executive who has been there for five years and finds out from the parent company that he's been replaced.  So guess what?  When he goes, so does all the projects that he developed and producers that were working with him because the guy who is replacing him wants to bring in his friends in.  So rejection happens, but if you know that then it makes rejection a lot easier to know that your in good company.
Sam:  Obviously you are trying to let people learn from the experiences of people who have had some hard knocks so that they don't make the same mistakes.  What advice can you give someone who is trying to make a go at the business"
Stan:  The worst one of all, and this is something we talk about in The Actor's Journey and we really warn actors about, and its something that you think you'd logically want to do.  If you get a part, like I did on Ozzie and Harriet, and somehow you got a speaking role and you can now join the Screen Actors Guild, wouldn't you want to do that?  Wouldn't you want to be a card carrying member?  I know I sure would, and I did.  Well its not like that anymore.  Now there's not enough union jobs to go around but there is plenty of work going around but most of it is non union or independent films.  So here's what happens to actors.  They get that break where they get one line.  They open a door for Jim Carey and say "This way sir," and they go and join SAC.  Well here's the problem.  What is the likelihood of you getting your next union job?  Not too likely.  What is the possibility of getting your next union job from your reel with you saying "This way sir."  That [doesn't] show a lot of acting ability.  There's the problem.  You need to be able to do these other films.  These smaller films, and independent films.  You might do the lead in a non-union movie and that'll get you work.  That'll look impressive on a reel.  Scenes that'll show your emotional range and your acting ability.  That's what gets you work.  The union doesn't, but actors are not told that.  Here's the problem, once you join [the union] you can't do non-union films anymore.  A lot of times you can't even do independent film.  So you just painted yourself in a corner where you're a card-carrying member of the union who has no reel, and the reel is what gets you an agent, the reel is what gets you a manager, it gets you in the door with a casting director, the reel is what the director is going to see and what the producer is going to see.  So you have no reel, and you're in the union.  You're dead.  You just killed your career.  That goes on day after day after day.  There is an order to this and that is one of the things we teach actors.  It's patience, persistence and proactivity.  Patience is one of them where you have to make these moves, but make them on your own terms.
Sam:  So you have the two Actor's Journey programs out.  What's next for you?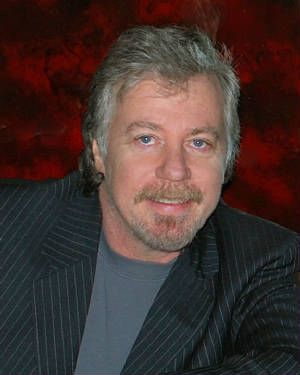 Stan:  I've got features that we've been developing:  one's a film noir called A Friendly Game which is about these cops who plays cards together and one of them is murdered, and this whole friendship falls apart and everybody looks guilty, and it becomes a kind of "whodunit" type of thing.  It's by a writer named William Levingood.  I am also going to be working on a film called Barstow with Steve Railsback.  It's a great script written by Steve's brother Phillip.  Steve's directing it and I'm producing it.
Sam:  So you still have a busy time ahead of you in the upcoming year.
Stan:  Yeah, but the thing that is still near and dear to my heart is The Actor's Journey.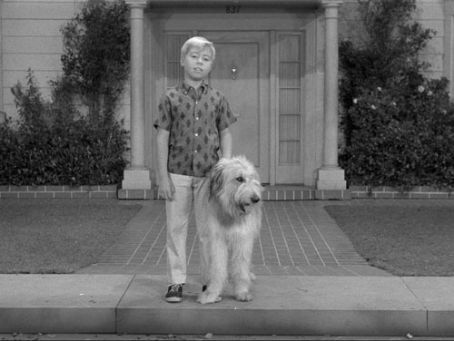 Show business has always been about big dreams and crushed realities.  The history of pop culture tells of both the success stories and the failures.  However, Stanley Livingston has produced a unique tool for people who are serious about taking a chance in show business.  Of course, all the advice in the world won't ensure a successful career, but the practical advice that Stanley and the people assembled in the series give can make a world of difference.  To learn more about The Actor's Journey visit http://www.theactorsjourney.com/.  You will be surprised, and delighted, by many of the TV favorites included in this series and the practical advice they have to offer.  Stan Livingston is serving up a different kind of education, and one that can only be learned by experience and time.  This is a valuable gift from Stan to the next generation of acting professionals, ensuring the continuation of the pop culture journey.
POP CULTURE ADDICT NOTE: A warm thanks to Stanley Livingston's older TV brother Don Grady for making introductions between Stan and myself so that this interview could be arranged.