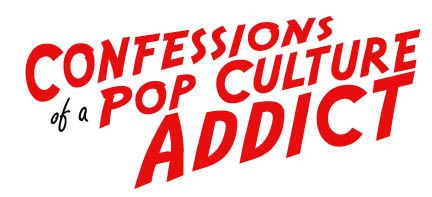 REMEMBERS
JAMES ARNESS
1923 – 2011
I liked James Arness.  He was a lovely man.  A lovely star.  He didn't try to reduce you to a zero.  He was kind and hospitable and nice to watch.  – Ed Asner in a 2010 PCA Interview
My favorite was when I was on Gunsmoke.  I loved them.  I loved doing Gunsmoke…James Arness was a wonderful character to work with.  A very nice man.  – Eric Braeden in a 2010 PCA Interview
One thing I remember from [Gunsmoke] in particular was that in one scene, when I'm talking to James Arness, he grabs me from the front of my shirt and jacket and he lifts me off my feet seemingly effortlessly. That kind of impressed me that he was strong enough to lift me off the ground like that. – Brett Halsey in a 2010 PCA Interview
One of the nicest guys in Hollywood, James Arness knew how to make an impression.  Towering at 6′ 6″ Arness had a strong and commanding presence and, in the role of Matt Dillon on the long running television Western Gunsmoke, he became a symbol of strength, morality and goodness to the American audience for an entire generation.  One of the most important actors in the history of TV Westerns, he not only found fans from the viewers that made Gunsmoke a rating giant for two decades, but also amongst his peers and contemporaries.  While some actors shut down shooting because of fits of rage, James Arness shut down the Gunsmoke set because of fits of laughter via his sense of humor and his good nature.  As a result he was one of the most beloved actors by the people who worked in the television business.  Sadly, television lost one of its best friends on June 3rd when James Arness died at age 88.
Originally from Minneapolis, Minnesota, James Arness spent his early years working odd jobs ranging from being a logger, to a jewelry store courier and a train yard worker before enlisting into the army for the Second World War.  When he was wounded in Italy in 1944, Arness received an honorary discharge.  However, the wounds that he received from the war bothered him for the rest of his life, resulting into a slight, yet visible limp.  Returning home, Arness entered Beloit College in Wisconsin where he began working as a radio performer and decided that he wanted to become an actor.  Having absolutely no training in the theater, Arness took to the open road and hitchhiked his way to Hollywood to try his luck in show business.
Arness was soon noticed by RKO Studios who signed him up for a number of small parts.  With the popularity of Westerns on the rise, Arness quickly found himself falling naturally into the genre.  Arness made his film debut in Joseph Cotton and Loretta Young's 1947 melodrama The Farmer's Daughter as Young's hayseed older brother, and shortly thereafter appeared in his first western, The Roses are Red.  Small parts followed in Wagon Master, Stars in My Crown, Sierra and Wyoming Mail.  Arness also made his television debut during this time as a Deputy on an episode of The Lone Ranger.  Barely in Hollywood for a year, James Arness already had his feet in a pair of spurs and was riding into the sunset in search for adventure.  Finally finding a foothold in Hollywood, Arness sent for his younger brother Peter who also had a desire to start acting.  Peter moved to Hollywood and stayed with his successful older brother until he was able to cultivate a career of his own.  Adopting his mother's maiden name, Arness' brother rechristened himself Peter Graves and would eventually become a television icon himself as the star of the 60's spy series Mission: Impossible.
Although he'll always be remembered for being a Western star, in the 1950's Arness made a strange foray into the world of science fiction, beginning with the forgettable 1951 film The Lost Worlds which combined pirates with prehistoric creatures.  Shortly thereafter Arness made his first standout performance as the glowing plant creature in the classic sci-fi thriller The Thing (From Another Planet).  Despite the fact that he had no lines, the success from The Thing put Arness on the casting director's map and he found a starring role battling giant radioactive ants in the nuclear fear sci-fi classic Them! 
A favorite with casting directors, James Arness became a popular character actor throughout the 1950's appearing in a variety of genres of films, but he couldn't escape the Western genre.  With his commanding presence and "tough yet gentle" looks, Arness was the perfect stock western actor.  It was on the set of 1952's cold war propaganda film Big Jim McLain that he was befriended by screen legend John Wayne.  Impressed by the young actor, Wayne and Arness teamed up in another three films between 1952 and 1955 including Hondo, The Sea Chase and Islands in the Sky.  Due to their good report with one another, John Wayne would prove to give James Arness the greatest opportunity of his career.
In 1955 CBS decided to bring it's popular western radio drama Gunsmoke to television.  On radio the part of the series' star Marshall Matt Dillon was played by actor William Conrad.  However, CBS deemed Conrad to be too fat for the part of Matt Dillon and let him go from the series.  It would be a firing that Conrad would be bitter about for the rest of his career, despite finding television fame in the detective series Cannon.  Raymond Burr was briefly considered for the role, but was also deemed to stocky for the part of the heroic marshal and would go on to play Perry Mason.  Producers were looking for the archetypical figure of the western gunslinger – tall, strong, moral.  They wanted a Gary Cooper or an Audie Murphy or a John Wayne.  Taking a chance on the biggest Western star in America, CBS approached Wayne with the series but, feeling that television would be a step backwards in his career, Wayne turned the role down.  However, he made a suggestion to the CBS casting directors that they look up his friend James Arness.  Taking the Duke's advice, Arness was called into CBS and cast as Matt Dillon and stepped into television history.
On September 10th 1955 John Wayne made an announcement to television viewers about the show that they were about to watch.  In his introduction Wayne introduced Arness by stating "He's a young fellow, and maybe new to some of you, but I've worked with him and I predict he'll be a big star.  So you might as well get used to him, like you've had to get used to me!  And now I'm proud to present my friend James Arness in Gunsmoke."  Well, the Duke was right.  Audiences did get used to James Arness and he became one of the biggest stars in the history of American television.  For the next twenty years Arness portrayed Matt Dillon in a record breaking 635 episodes of Gunsmoke.  To date, Gunsmoke remains to be the longest running weekly dramatic series in American television, and ranks the fifth longest running weekly series in the world. 
For the post-war audience of the 1950's James Arness was a symbol of bravery, honor and courage as he kept justice in the wild streets of Dodge City.  As the fifties crossed into the traumatic days of the 1960's, Arness stood his ground as a symbol of justice and morality for an America that was questioning its values.  As the Gunsmoke drew to it's close in the 1970's James Arness was a television institution and one of the most recognizable stars in the world.  James Arness meant many things to many people, but to the people he worked with on Gunsmoke he was thought of as the nicest guy in Hollywood.  One of the most popular television programs on television, everybody that was trying to make a mark in Hollywood was clamoring to appear on Gunsmoke and a score of Hollywood's most important pop culture icons made early appearances on the series.  For each of these future icons, James Arness was there to meet him with a grin and a handshake   Famous for his generosity on the set, Arness treated everybody that worked on Gunsmoke as an equal, Arness became the head of a large family that supported and respected each other, which accounted to not only the series lasting for two decades, but for  the majority of the main cast sticking together through the series.  Regular Milbourne Stone, as Doc Adams, worked alongside Arness throughout the entire run of the series, and Amanda Blake played the beautiful Miss Kitty for nineteen years.  Arness' deputy Chester Goode was played by Dennis Weaver for nine years, and replaced by Ken Curtis in the role of Festus Haggen for the final eleven seasons.  Notable later additions to the cast included a young Burt Reynolds as blacksmith Quint Asper and horror icon Glenn Strange as Miss Kitty's bartender Sam at the Longbranch Saloon.  It has been noted on many occasions by his cast that one of the main reasons that they stayed on Gunsmoke for so many years was because of the friendly atmosphere that Arness created.  It was more then just a television job.  Gunsmoke was a family.
In 1975, after twenty years on the air and one of the last of the TV Westerns still being made, Gunsmoke was cancelled by CBS which felt that westerns were  a thing of the past and that the program was no longer relevant.  Having played Matt Dillon for so long, Arness found it difficult to remove himself from the television cowboy that he was famous for.  But with the end of Gunsmoke, tragedy struck Arness' life when his daughter Jenny committed suicide at age 25.  Taking a few years off to deal with his grief, Arness found a new project when he starred in the award winning frontier series How the West Was Won.  As the patriarch of the Macahan family, Arness played Uncle Zeb who took his family from Virginia through the American frontier in search for a brand new life in the West.  Starting as a mini-series in 1977, How the West Was Won became a regular series for two seasons in 1978 and 1979, and won a pair of Emmy Awards.  Oddly enough, the series became a far bigger hit in Europe then it did in America, where it was translated into a number of different languages and defeated even Gunsmoke in popularity.
Taking another short break from acting, Arness made an attempt to finally shake of the Western lawman image in 1981 when he starred as Jim McClain in the short lived police series McClain's Law.  Playing a cop who comes out of retirement to solve the murder of a friend, McClain brought his old school teaching to the next generation of officers.  Although popular with critics, the public was not ready to accept Arness without a horse and pair of chaps and McCain's Law last only a single season.
In 1987, following the trend of classic television reunion specials, James Arness picked up his badge and gun once more and returned to Dodge City as Marshall Matt Dillon for the first of many Gunsmoke TV movies.  With Amanda Black once again as Miss Kitty by his side, audiences were thrilled as Arness brought his classic Western character back to life, resulting in high ratings for the special.  In 1990 Arness returned to TV as Matt Dillon for a second TV film, which became a yearly event until 1994.  However, after the filming of the final Gunsmoke movie, One Man's Justice, James Arness decided it was time to hang up Matt Dillon's hat forever, as well as his long acting career.  James Arness officially retired from acting with his final role being the one that brought him fame. 
In his final years James Arness lived a quiet life with his wife Janet in Northern California.  Arness published an autobiography in 2001 and spent his later years working with different charities and sold autographs and answered fan questions via his web-site.  Eerily, only a week before his death he sent the following note to his wife to post on his web-site to his fans:
I decided to write a letter to you for Janet to post on our website in the event I was no longer here.
I had a wonderful life and was blessed with some many loving people and great friends. The best part of my life was my family, especially my wife Janet. Many of you met her at Dodge City so you understand what a special person she is.Anzio during WWII and it makes you realize how very precious life is.
I wanted to take this time to thank all of you for the many years of being a fan of Gunsmoke, The Thing, How the West Was Won and all the other fun projects I was lucky enough to have been allowed to be a part of. I had the privilege of working with so many great actors over the years.
Thank you again for all the many letters, cards, emails and gifts we received from you over the years. You are and always have been truly appreciated.
Sincerely,
Jim Arness
At the end James Arness was reflecting on the life he had lived, the people he had met, the friends he had made and the fans that supported him, and wanted to let people know how much he cared about them before he descended down that dusty trail into the setting sun.    Even at the very end, James Arness was still the nicest guy in Hollywood.