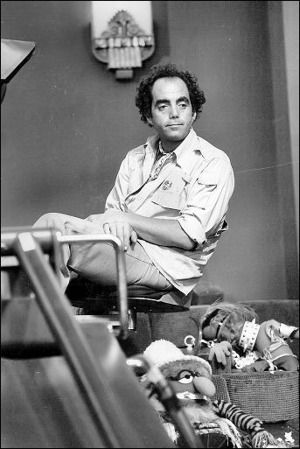 In a career that spanned over fifty years, James Frawley directed the television productions that made up our lives.  From sit-coms to cop shows, medical dramas to rom-coms, Frawley's unique ability to communicate with some of the industry's biggest icons, allowed him to create the films and television shows that helped shape the pop culture journey.
Building a reputation as a director that was good at communicating with both women and "problem" casts or actors, Frawley's credits speak volumes about his talent and the respect that the entertainment industry has for him as a director. Beginning his career as one of the masterminds behind fan favourite The Monkees, in which he won an Emmy Award for directing, James Frawley's credits are a virtual road map of the most important television programs of all time.  His impressive list includes: That Girl, Paper Moon, Magnum PI, Mike Hammer, Scarecrow and Mrs. King, Cagney and Lacey, Columbo, Father Dowling Mysteries, Law & Order, Melrose Place, Picket Fences, Chicago Hope, Ally McBeal, The Practice, Ghost Whisperer, Private Practice and Grey's Anatomy. Meanwhile, Frawley's films, such as Kid Blue and The Christian Licorice Store, have become cult classics. But possibly one of Frawley's most unique contributions to film was to bring The Muppets out of the television set and integrating them into the real world when he teamed up with Jim Henson as the director of the Muppet's 1979 big screen debut, The Muppet Movie.
To say that James Frawley's career is dipped in pop culture is an understatement.  He was one of the true architects behind the scenes in creating it.  Thus, it was a great pleasure to me to be able to talk with someone who was on the front lines of creating the programs that have touched multiple generations of viewers.  However, as I quickly learned, James Frawley is a man with high expectations, and it was questionable if I was quite ready for an individual of his caliber.  As Frawley and I talked about his career as a director, Frawley challenged me in ways that few people I've interviewed have done before, teaching me a thing or two about the truth behind the clapboards, and the difference between what really happens on a set and the way the media spin machine portrays it.
James Frawley is a man who doesn't put up with nonsense, and as I would quickly find out, that included mine.
READ FULL INTERVIEW