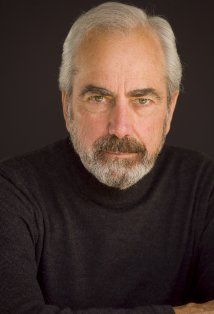 Appearing on stage, television, and film actor Jerry Lacy has had a long and varied career in entertainment. From soap operas to Broadway and sketch comedy to dramatic roles, Jerry Lacy has earned the reputation as being a dependable character actor. However to fans of the cult series Dark Shadows, Jerry Lacy will always be synonymous with one name – Trask. Over the six year run of the series Jerry Lacy took on five different roles via different timelines: smug lawyer Tony Peterson, religious zealot Reverend Trask, villain Gregory Trask, futuristic butler Mr. Trask, and creepy undertaker Lamar Trask. Jerry Lacy's long association with Dark Shadows made him one of the program's most popular recurring villains. While Dark Shadows was famous for its ghosts, vampires, witches, and werewolves, Jerry Lacy's roles proved that the real monsters were often mortal beings and true evil could be found in the hearts of men.
For another demographic of fans, Jerry Lacy is known as the man with Humphrey Bogart's face who stepped into the role of the iconic Hollywood tough guy in the original Broadway production of Woody Allen's Play It Again, Sam. Opening on Broadway in 1969, the play put Woody Allen and Diane Keaton on the map and became a massive hit. Woody Allen and Jerry Lacy created a playful connection betwee them, with Allen playing a neurotic film critic struggling to get back into the dating game and Lacy playing his tough-guy inner consciousness speaking to him in the guise of Humphrey Bogart and trying to lead him on his way. In 1972 the play was turned into a feature film with the principal players making the transition to the big screen. This was one of Woody Allen's most popular films and Jerry Lacy's portrayal of Bogart would introduce him to a wider audience.
Between Dark Shadows and Play It Again, Sam Jerry Lacy's screen appearances have included a bit of everything. He was a regular fixture in soap operas during the 1970s with stints on As the World Turns, Love of Life, and The Young and the Restless. He has made appearances on shows as diverse as McCloud, Eight is Enough, The White Shadow, Knots Landing, and Saved by the Bell, as well as guest spots on Newhart and Designing Women alongside wife Julia Duffy to whom he has been married since 1984.
As an obsessive Dark Shadows fan it is always exciting for me to visit with one of the players of the program and talking with one of the show's favorite bad guys was a great pleasure. Jerry spoke to me about his career, past successes, and his current film and stage work.
READ FULL INTERVIEW