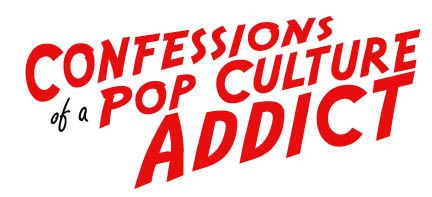 REMEMBERS
JESS FRANCO
1930 – 2013
His films are often been called an acquired taste, but there is no denying that cult film director Jess Franco was the Rembrandt of Eurotrash.  Combing sleaze with style, Franco's dark vision of sex, death, violence and perversion made him one of the leading forces in Europe's exploitation industry throughout the 60's and 70's, and one of Spain's pioneers of horror.  Deemed to be one of the world's most "dangerous" filmmakers by the Catholic Church, Franco directed nearly two hundred films, and for many of them also acted as writer, producer, cinematographer, composer and even played small parts in ninety three of his own movies.  A career that spanned over six decades, Franco's latest film, Al Periera vs. The Alligator Ladies opened in Spanish theaters last month.  However, this will be the final screen credit of one of Europe's busiest, but often misunderstood and ignored, filmmakers.  On April 2nd Jess Franco passed away from a stroke in his home in Malaga, Spain at age 82.
One of the true legends of the "video nasties," what placed Jess Franco films above and beyond most cult filmmakers was his expert eye for composition.  Jess Franco knew how to make a good looking production and was a true renaissance man in the art of film making.  Laying somewhere between exploitation and soft core pornography, Franco's films had a sensual beauty to them, but played on themes of sex, sadism, death, torture, violence and every other perversion that Franco could get by the often harsh Spanish censors.  Furthermore, like most great directors, Franco surrounded himself with an incredible cast of players including Klaus Kinski, Christopher Lee, Soledad Miranda, Paul Muller, Barbara McNair, Maria Rohm, Ewa Stromberg, Dennis Price, Fred Williams and Lina Romay.  Some would become major cult film legends, but all played a distinguished part in making Franco's films the best of the genre.  Possibly the most essential element to Franco's success was that he wouldn't allow just the sex and violence to be the basis of his film.  He evened out the exploitative aspects of his movies with good storytelling, top talent and his own artistic eye for detail.  Although often dismissed by critics and the film elite as being a trumped up pornographer, Franco was an often under appreciated master filmmaker whose genius exceeded even those of the Hollywood elite.
Born Jesus Franco Manera in Madrid, Franco's first love was music, and he began composing his own pieces as early as age six.  Studying music and film in school, Franco first entered the film industry in the late 1950's as a film composer.  A lover of jazz, music would continue to play a major role throughout his career, and he would even borrow the names of his jazz favorites when putting a pseudonym on films he was unhappy with in the later part of his career.  Eventually Franco moved from behind the piano to work as an assistant director for various Spanish filmmakers, and cut his teeth in the industry by directing short educational and instructional films.  He made his feature film debut in 1959 in a forgettable comedy called We Are 18 Years Old, which chronicled the surreal travels of two teenage girls.  Although the film would not reflect the types of movies Franco would become famous for, by 1960 Franco had managed to put all the pieces together to share his shocking world visions with the unsuspecting audience.
It was 1962's The Awful Dr. Orloff in which Franco finally made his dark presence known to the audience.  Set in the Victorian era, the film told the story of a demented prison doctor abducting dance-hall girls with the aid of a scarred manservant in an attempt to fix the damaged face of his daughter.  Expertly directed, the film was a brooding Gothic masterpiece, and Franco managed to push the erotic boundaries far past what his contemporaries at American International or Hammer Studios were doing.  With blatant reflections of sexual violence on the screen, Franco added gore and nudity to what was still, essentially a chaste genre.  The Awful Dr. Orloff hit a chord with international audiences, and Franco followed up with the strange and sexy revenge thriller The Diabolical Dr. Z in 1966.  Once again using elements of Gothic horror, this time Franco introduced lesbianism to his story, which would become a favorite theme of his throughout the rest of his career.  The strange story of a night club dancer who becomes enslaved by a scientists' demented daughter and forced to play out a revenge plot against the men who destroyed her captor's father's reputation, Franco once again created an erotic thriller which used style over shock.  His next thriller, Succubus, became a hit in 1968's Berlin Film Festival, and featured more lesbianism and introduced S&M into his repertoire.  While the film was hailed as a masterpiece by some, and dismissed as trash by others, Succubus proved to be a triumph for Franco, gaining him international fame and making him a major player on the horror and thriller circuit.
By the end of the 1960's and early 1970's Jess Franco was truly at the top of his game.  In 1969 he made the erotic murder mystery Venus in Furs, featuring former Hollywood heartthrob James Darren, and teamed up with British musician Manfred Mann to compose a hypnotic and dreamlike jazz score.  When Hammer let go of their Fu Manchu franchise after a pair of films, Franco picked up the property and worked with Christopher Lee on two more additional sequels.  In one of his most daring moments as a filmmaker Franco brought the writings of the Marquis de Sade to the big screen in Justine  (1969), Eugenie (1970) and Eugenie de Sade (1974).  But possibly his most ambitious project of this era was when Franco took on the story of Dracula in 1970.  Persuading Christopher Lee to put on the cape and fangs for his film as well, Franco's Count Dracula would be the only time Lee played the famous vampire for anyone other than Hammer Studios.  Moving his production team out of the studio and opting for location shooting along the Spanish countryside, Franco rallied all of his heavy hitters and filled his Dracula film with some of the true legends of European horror including Hebert Lom as Doctor Van Helsing, Klaus Kinski as Renfeild, Soledad Miranda as Lucy and Maria Rohm as Mina.  Often overshadowed by Christopher Lee's more famous Hammer films, Count Dracula remains to be one of the most interesting telling of Bram Stokers famous drama.
Franco created some of his best work when he attached himself to Spanish actress Soledad Miranda.  Although she had been floating through the Spanish and Italian film industry for years, the young beautiful actress had yet to become an international sensation and Franco saw something in the beautiful gypsy girl.  A player in some of his earlier films, Franco believed that he could make her a major star and he featured her as the lead of a trio of pictures in 1970: Vampyros Lesbos, She Killed in Ecstasy and The Devil Came From Akasava.  Foolishly persuading Miranda to change her name to Susan Korda, Franco's camera made love to Soledad Miranda, who brought a mysterious and sensual presence to the screen.  Miranda also proved to be a musical muse to Franco, who turned back to music and wrote some of his greatest musical compositions for her films.  Alongside musicians Manfred Hubber and Sigi Schwab, the three composed a series of jazz-pop numbers that would become the backdrop for the Franco's three Soledad Miranda films.  Calling themselves The Vampire Sound Incorporation the compositions were compiled on an LP titled Psychedelic Dance Party and featured a cover unlike anything appearing on record store shelves – a model in a long black cloak, vampire fangs and bats flying around her.  An electrifying orgy of jazz, the score for these three films work together as a complete package, and remain to be one of the most exciting musical soundtracks from the history of European cinema.  Still available for music collectors today, the album has been sense retitled Vampyros Lesbos Sexadelic Dance Party and features a stunning image of Soledad Miranda from She Killed in Ecstasy on the cover.  As he promised, Jess Franco made Miranda an international cult superstar, but not without a price.  As filming of The Devil Came From Akasava was coming to an end Soledad Miranda was killed in a fatal car accident at age 27.  Miranda's death was a crushing blow to Franco, who had lost possibly his most enigmatic star.  In 1974 Franco released one final Miranda film, Eugenie de Sade, which he had filmed but discarded, but was considered by some fans to be Miranda's most sensual and provocative work.
Through the mid to late 70's Franco's work, at best, seemed to be uneven.  As the censors became more and more relaxed, what once made Franco seem daring and provocative was now becoming normal for European directors.  Franco had to push harder in order to maintain his sense of style, which often saw him treading to close to the line of pornography.  Possibly one of his most ugliest and garish films from the era was when he paired up with Dyanne Thorn for the third of the notorious Ilsa films, Ilsa: The Wicked Warden.  Cruel, tacky and disgusting, the Ilsa films are not for everyone, but managed to find their own cult following amongst the truly perverse.  Franco would have a few final gems in the seventies, including directing Klaus Kinski as Jack the Ripper in 1976, a few attempts at the Frankenstein monster, a Dr. Orloff sequel and an interesting sex thriller titled Black Leather and Chains which combined Catholicism and S&M, but most of Franco's film from the era were ignored by critics and dismissed by fans.  Even Franco himself seemed to be disenchanted by his films from the era, choosing to disassociate himself from the films by putting aliases such as Clifford Brown, Wolfgang Frank, J.P. Johnson and Dave Tough on the films.  Franco would have one last spike of cult stardom in 1983 with a strange little picture titled The Treasure of the Living Dead.  Bringing his brand of sex and violence to the zombie genre for the first time, Franco created a fantastic story about a treasure hunting expedition battling zombie Nazi's in the North African desert.  The film became a cult hit that found an even wider audience on the booming home video audience.  Home video would open a whole new world to Franco, who made primarily direct to video films throughout the next thirty years.
Possibly the most incredible thing in Jess Franco's career is the sheer amount of work the man did during his life.  Franco put out a film every single year between 1959 and 2013,  and many years put out multiple productions (in 1974 and 1977 Franco released nine individual films).  Although they ranged in quality or budget, all of Franco's films were shot in an artistic manner, and he was a master of creating miracles out of limited funds, and finishing the work on schedule.  It wasn't until 2000 that film fans and critics finally began to really take notice of the work of Jess Franco when many of films became available for the first time in North America as a result of the DVD industry.  Although once dismissed as a pornographer by critics, Franco became deemed a pioneer of European erotic cinema, and his films cited as cult masterpieces.  In 2008 Franco married his longtime leading lady Lina Romay, who he first directed in 1972's The Erotic Rites of Frankenstein, and stayed together until her death in 2012.  But right up to the end Franco kept writing, directing and creating his provocative cinematic vision.  Jess Franco may not be for everyone, but there is no denying that he was one of the most prolific filmmakers to come out of Spain, and he found a legion of like minded film buffs who will continue to search out and collect his films for decades to come.