A month ago Kristen Johnston was barely in my pop culture radar.  Sure, I remembered her in her role as Sally Solomon on the hit sitcom 3rd Rock from the Sun.  The role not only won her two Emmy Awards for Best Supporting Actress in a Comedy Series, but also made her a comedy sex symbol during the 90s.  Those long legs that stretched forty five minutes to nowhere were pretty hard to miss.  But truth be told, I've never been a fan of sitcoms and in the years following the show's final episode in 2001, Kristen Johnston sort of slipped quietly in the background…for the exception of making appearances in films such as Music and Lyrics, Austin Powers: The Spy Who Shagged Me, The Flintstones: Viva Rock Vegas, Bride Wars, and Life Happens, as well as guest starring in memorable episodes of Sex and the City, ER, The New Adventures of Old Christine, Ugly Betty, and Bored to Death.  Okay.  Who am I kidding?  Kristen Johnston didn't slip into the background at all. I just wasn't watching.
Well, that would all change, in a very big way.
Kristen would catch my attention after Simon and Schuster sent me a copy of her brand-new book, Guts, to review.  One of the boldest celebrity memoirs I have ever read, Kristen Johnston revealed details of her secret addiction to alcohol and pain medication, and how it lead to her gruesome fight for her life in a London hospital in 2006.  Brutally blunt and courageously honest, I couldn't put Guts down or get it out of my mind. Kristen revealed a side of her life that was so private and personal that I couldn't help but become engaged in her story, which gave me a newfound admiration for her as an entertainment professional and, more importantly, as a human being.  Simply put, Guts is the sort of book that can save a life, and should be required reading for anybody going through rehab or struggling with the realization that they have an addiction problem.  Guts did not just open my eyes to the reality of addiction and its consequences, but also opened my heart to people who suffer with their own self-destructive demons.
Within days of posting my review of Guts online, Kristen Johnston reached out to let me know that she appreciated my endorsement of about her phenomenal book.  After a handful of e-mails, a few exchanges on Twitter, as well as watching all ten episodes of the first season of her new sitcom, The Exes, Kristen Johnston not only captured my attention, but turned me into a fan.
Beyond Kristen's book, her latest project is as star of the new TVLand sitcom The Exes, co-staring Donald Faison, Wayne Knight, David Basche and Kelly Stables.  In the role of neurotic divorce lawyer Holly Franklin, Kristen plays "den mother" to three mismatched recently divorced men, setting them up in an apartment together and getting into misadventures as she tries to help kick start the next stage of their lives, as well as her own.  Premiering in November 2011, The Exes fared well for TVLand, gaining a viewership of approximately 1.5 million viewers, leading to a green light for additional episodes to be filmed for a second season, which starts on June 20, 2012.
Kristen took time out of her busy schedule to candidly chat with me about The Exes and writing Guts.  Uncensored and holding nothing back, Kristen Johnston tells it like it is and is the real deal.
CONFESSION OF A POP CULTURE ADDICT PRESENTS
KRISTEN JOHNSTON SPILLS HER GUTS:
A CONVERSATION WITH KRISTEN JOHNSTON
Sam Tweedle:  I really enjoyed watching your reel.  I was surprised how many things I forgot that you were in, like Austin Powers and Music and Lyrics!
Kristen Johnston:  I thought it'd be a hoot for you to see my reel because I knew that you knew who I am.  I know you've seen me in a million things and you'd say "Oh my God."
Sam:  I've always been aware of you on 3rd Rock from the Sun but, well, the thing is I'm not a comedy guy.  I don't normally enjoy sitcoms.
Kristen:  You know what's so funny?  I normally don't watch sitcoms.  It just so happens that I'm good at them.
Sam:  Wow.  I know why I don't watch sitcoms.  Why don't you watch them?
Kristen:  They are not usually my idea of funny.  I don't think I normally have to be told what's funny.  [I obviously love] old-time sitcoms, like I Love Lucy and that kind of thing.  I love them, but I have to say that it's been a really long time since I've seen a sitcom that I really loved.  The last one I really loved was Seinfeld.  But I just recently started watching a couple of 3rd Rocks again.  I haven't seen them for years, but I thought "They're really good."  Have you seen any of them?
Sam:  Well, I've watched it at the gym on occasion, but over the weekend I watched the first eight episodes. I also watched all ten episodes of the first season of The Exes this weekend.
Kristen:  Oh my God.  You're so cute.  It's pretty good, right?
Sam:  There are some genuine "laugh out loud" moments in The Exes.
Kristen: I agree.  We really try so hard.  The thing that is so funny with sitcoms, for me, is that after doing 3rd Rock I was just sort of done.  I didn't want to do that anymore, and I went back to New York and did theater and some movies.  Then I did one episode of The New Adventures of Old Christine and I flipped out.  I [said to myself] "This is what I'm good at.  This is what I'm meant to do."  Even though I don't love [sitcoms] necessarily, I know enough to know that I have a skill at them.  I understand the mathematics of a sitcom.  I know how long you're supposed to wait.  How big, how small, where to land this-that, where to pick up the hairbrush here, or would it be better if I waited.  Just little things like that.
Sam:  I'm trying to put my finger on just what it is about The Exes that I like so much.
Kristen:  Maybe it was because you had such low expectations. (Laughs)
Sam:  Well, I like the characters.  I relate to the "lonely guy after a break up thing."
Kristen:  Here's what I think you're picking up on: this is what I pick up on, and this is why I love doing [The Exes] so much – the people at TVLand absolutely adore "funny."  They love sitcoms so much.  See, when you do a sitcom for a network, nobody laughs:  the people in business suits, the network executives, stand at the side and they just want it to be done and to go home and count their money.  I've never, ever been involved where the executives all come and they laugh and clap and tears roll down their faces and they just love it.  They absolutely love it.  They love the art form of it, if there is such a thing.  So to be around people who really appreciate it really changes it for you.  Certainly when I did 3rd Rock we loved it, and we knew it was special but the network moved us nine times in six years.  They did not care.  They just didn't support us.  So I'm not used to being around such support.  [The TVLand Executives] love the show.  [The Exes] hasn't necessarily find its audience yet but they don't care.  They just love it.  I mean, I'm sure they'd prefer it if it finds its audience, but they just support it and love it and I think it's a great thing.  I just love doing it, and so that means whether it goes on forever, whether it goes on for a couple of years, or whether it ends this year, the bottom line is that its been respected, we've done our best and we love it.  That's all we can do really.
Sam:  What are we going to see in Season Two?  Are there going to be any season long plots instead of "done in one" episodes?
Kristen:  I can't answer that because I honestly don't know.  I hope that there will be a couple of arcs.  What I can tell you is that what TVLand basically loves about the show is when [Donald Faison, Wayne Knight, David Basche and I] are together, so the writers are trying as hard as they can to figure out different ways of keeping the four of us in the storyline instead of having me on a date and having the guys do some nutty thing.  It's not reinventing the wheel.  It's just really funny crap with us.  The reason Mark Reisman decided to write this is because it's not about "the new girl" or whatever, which [critics] have accused us of trying to emulating, which is not true at all.  A buddy of [Mark's] was getting divorced, and there was this kind of nice hotel for guys that had been kicked out of their houses, in Santa Monica or something.  All these guys were living together, but just newly divorced.  So what [The Exes] is about – and I think a lot of people can relate to this – is "How do you start again?" How do you start anew, and especially for men who are used to things being done a certain way when they're married.  They are certainly used to having their things being taken care of.  Of course you throw a woman into the mix, which is me, and it became something sort of different.  I think it was originally about three guys, but with the advent of "moi," it had changed a little bit and became about [my character] too.  But I think that's the real kernel of it.  I relate to my character, Holly, so much because I kind of woke up when 3rd Rock ended, and moved back to New York, and every single one of my friends was married with children, and I really felt that I had missed this marriage boat that you're supposed to get on when you're in your early thirties.  So I really relate to Holly in that way, where she's kind of waking up and going, "Oh my God!  What happened?  It's all been about my career and what else is there?"  I think that it's cool that there is that sort of mirror between Holly and myself.
Sam:  Maybe that is a big part of why I related to the show, because I understand the reality of broken relationships, and now that I'm in my late thirties and single, and my friends are all getting married and having kids, I find myself at a similar crossroads as the characters in the show.  I absolutely love watching you and Kelly Stables together.  You guys are adorable.
Kristen:  Isn't she great?  I love her.  I think Kelly is really and truly the break-out star of this.  We certainly have a huge fan base, but once I think [The Exes] starts catching on with people, which hopefully it will, I think people will start embracing Kelly because I think she is really magnificent.  I really do.
Sam:  Was the juxtaposition of your heights done on purpose?  She looks like a Smurf when she is standing next to you.
Kristen:  I don't think so.  Originally Eden was just going to be in six out of thirteen episodes or something.  What I said to [the producers] was: "It can't just always be me and the guys."  When they were casting Eden I said, "Just make sure that she rocks."  I could totally see Holly going on dates with her, or going out to clubs, or whatever.  I just want to make sure it wasn't some old boring "pretty girl" sort of thing.  So they cast Kelly and when I first walked into the read through I thought "Oh great.  They cast someone who is short.  Ha ha ha" but what actually blew my mind was that [Kelly] was so funny.  So whether or not it had anything to do with height, it's a happy accident.
Sam:  As you revealed in your book, when you were doing 3rd Rock you were in a whole different state of mind:  a far more self-destructive state.  In this sense, what has the difference been making The Exes compared to where you were at while making 3rd Rock from the Sun?
Kristen:  Oh, it's so different.  First of all, besides what is in Guts, I am much more capable of handling everything right now.  Famousness doesn't matter to me at all.  I'm totally used to it.  It's just kind of funny now, where before it really threw me for a loop.  I write all about that in Guts, but I didn't know how to navigate it properly.  It wasn't a matter of being egotistical.  It was a question of wanting to go back.  I didn't like it.  3rd Rock itself was always great.  I loved doing the show.  It was everything around it that was so hard and dark and weird for me.  Basically, the weirdest part is that out of all the lots in all of Hollywood, [The Exes] shoots on the same lot as 3rd Rock, just one stage over.  We were on Stage 16 and I am now on Stage 17.  It's very weird, but the greatest thing has been that Wayne and I have been able to come back together as two people.  We always liked each other, but I was fucked up and he was doing his own thing and having his own problems, and now we are really, really good friends.  We just love each other, and that has been one of the great gifts.  The other thing that is so weird is – and I've never experienced this before – is that every single person in the cast is just great.  They are just great people.  The thing with 3rd Rock was that they were all great people, but everyone was just at different levels.  John Lithgow was already famous, and he was getting a second wind, which was a thrill and a hoot for him, which is kind of like what it is for me now.  Jane Curtain couldn't give a shit.  She's been famous since she was eighteen.  French Stewart got a kick out of it, but Joseph Gordon-Levitt and I were the ones that really struggled.  We really had a weird time with it, so he and I really bonded over it and became dear friends with that.  But the great part of doing [The Exes] now is that it's all just sort of water under the bridge.  I'm still crazy.  Don't get me wrong.  But I'm "actress crazy"; I'm not nuts.
Sam:  You are incredibly fun to watch on both of those series.  Your facial expressions, your body language, your enthusiasm – it all is entertaining to the audience.
Kristen:  Thank you.  I am having a blast, and you can tell.
Sam:  I'm looking forward to season two.  I really am.
Kristen:  I really am glad, and that means a lot to me because I know you were not necessarily into it, and that you're not a sitcom guy, so coming from that I really appreciate it.
Sam:  Do you mind if we talk about Guts for a bit?
Kristen:  Of course not.  Listen, nothing is hidden.  Did you know I designed the cover too?
Sam:  Did you?  It's a stunning cover.  I found it almost shocking because that photo is not the image which comes to mind when I thought back to seeing you as Sally on 3rd Rock.
Kristen:  Well, I designed the cover just for fun.  It's a picture an old boyfriend of mine took of me.  You know, I am not a book writer.  I am a book reader.  I didn't write it in the font it was supposed to be in, or all that boring crap you are supposed to have.  I just wrote it in the font that I wanted it, and wrote it as if it was a book.  So I also made all these different covers with all these different titles.  The Towering Inferno was one, or Call Me Crazy.  I just had all these really funny titles with different pictures.  Well the one I loved the most was the Guts one, and the publisher ended up seeing it and said, "That's the cover."
Sam:  Well it's an absolutely dynamic cover.  One thing that I found bold was that it's supposed to be a celebrity biography, but you barely touch on your career or your childhood or your relationships.  It's not a biography in the traditional sense.  You just focus on one important story from your life, and told that story.  What was behind your decision to do that?
Kristen:  Basically I started out knowing I was going to write about sobriety and what happened to me in terms of that.  I thought that the hospital would be the first chapter.  In fact, before we even brought the book around to be sold, I was talking to my agent and she said, "Just finish the stuff about the hospital and then we'll bring it around.  Do three chapters."  Of course I barely got to the hospital by the fourth chapter, so I started to realize that the hospital is the story.  That's really where everything happened, and I was going to fill in all my stories around that.  But, the only things that I included in the book were things that pertained directly to my addiction.  So if I brought up fame, it was just how it related to my addiction.  If I brought up my childhood, it was only as it pertained to becoming an addict.  If I brought up 3rd Rock, it was how it leads me to become an addict.  So there is not one story in there that doesn't have something to do with how I became an addict.  I just cut the crap.  I was also forced to, because my family is private, as they should be, so I didn't really add a lot about them because they asked me not to. The only thing I could add about my family was my brother's bullying, and I did have to ask him and he said yes, thank God.  I certainly had some friends' stories, and friends' events, and I didn't want to bring other people into it.  So my hands were really tied in terms of how to tell my own story without telling anyone else's.
Sam:  But the book is very focused, which makes it very unique.  I finished the book in two days because I couldn't put it down because the narrative is so tight.
Kristen:  That's what a lot of people say.  It took me a year and a half to write, and it takes most people six hours to read.
Sam:  In the promotional material the publisher calls Guts a funny book.  I didn't find it funny as much as horrifying.  It's like a real-life horror story, or a cautionary tale.  In my review I compare Guts to a "penny dreadful."  You are naturally witty in your dialogue, but you don't use comedy as a crutch.  Do many people write to you and say that Guts is funny?
Kristen:  Yes.  Very much.  Some people think it is funny.  They think it's just funny.  I hope there was enough humor that you still laughed.
Sam:  Emotionally, how hard was it to write this book, and to reveal this side of yourself to the world in such a blunt and graphic way?
Kristen:  You know, it got easier and easier.  The problem is that it's something my family still has a lot of problems with.  My mom especially.  She has not read it yet, and it's hard for her.  I try to respect that.  But I just wrote it.  It was kind of a journal entry.  I sort of shot it out in the world and, I don't know, and once it was there it was done.  It helped me so much, because I had so much shame about it for so many years, and being an actress [I constantly wondered] what if people found out, and it would be so horrible.  The bottom line is that I can tell the story now, and I don't give a shit who knows what.  I have nothing to hide anymore, which is such a huge relief.  You have no idea.  I spent so much time hiding who I was, and I no longer had to.  It was such a relief.
Sam:  Thinking back to when you were doing 3rd Rock, I don't remember stories in the tabloids about you being like Lindsey Lohan or Amy Winehouse.
Kristen:  No no no no no.  I had always been really shy.  I'm very press shy.  I don't love that stuff.  But I was in [the tabloids]. Like the scary skinny thing, when I first got out of the hospital and everybody said that I had anorexia.  Those things really embarrass me, and I don't like them.  So the fact that I've been so open [in Guts] has been really weird.  But, yeah, I did manage [to hide it.] I was never a loud partier.  I was just the girl who had a couple glasses of wine.  My addiction was very private.  It was very painful, and very alone.
Sam:  How were you able to keep it quiet while for other people it is so public?
Kristen:  I think the bottom line is that I wasn't an "out there" partier.  I didn't go out to clubs ever.  I think that's part of it, but I also think that by the time the addiction set in, I wasn't somebody that anybody really cared about anymore.  I was done with 3rd Rock.
Sam:  Well, that's one thing I loved in Guts: that you express very clearly your fear of the real probability of relapsing.
Kristen: It's not that I, in any way shape or form, am "cured". Far from it. I think some people got that impression, and that was not my intention.
Sam:  I love the fact that in Guts you talk about how everybody is addicted to something.  When you point that out, I started to count all the things that I am addicted too.
Kristen:  Yeah.  What are you addicted to?
Sam:  Myself?
Kristen:  Yeah.  Besides pop culture.
Sam:  Food.  I'm very much an emotional eater.  You want to know what the weirdest addiction I have is?
Kristen:  What.
Sam: Comic books.
Kristen:  God.  You're like Donald Faison.  He's a total comic book freak.
Sam:  If I haven't bought comic books in three weeks or something, I get kind of claustrophobic.  I go weird.  I've spent rent money on comic books.
Kristen:  Really.  Interesting.  So you understand addiction.  That's why I did that in the first chapter because I wanted everyone to think about it that way.  It's so easy for people to go "Oh, poor Whitney Houston.  Poor Courtney Love."  Wait a minute.  We're all the same.  Everybody's got it some how.  Are comic books going to kill you?  No.  Would you rather be a comic book addict?  Yes.  It sounds like it has cost you.
Sam:  No.  Not the way that your addiction cost you.
Kristen:  It sounds like it has.  If you use your rent money it has.
Sam:  Tell me about the pay off with writing Guts.  I've read a lot of the comments on your website from people who have had their lives changed by reading this book.
Kristen:  Yeah.  I know.  It's been miraculous.  I'd love for you to read an article I wrote for thefix.com.  It's called "I Ain't No Miss Sobriety" and it's about what's happened since the book has come out, and I think you'll find it real interesting.  It's the first article I wrote and I'm really proud of it.  That goes into it a lot, and there is a lot of interesting comments that I address that I don't address in Guts.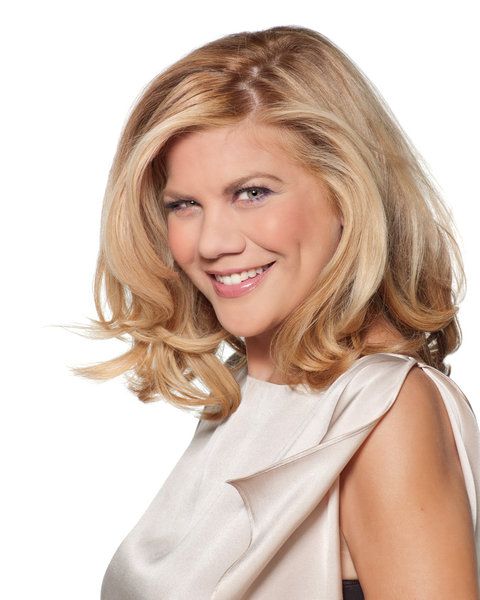 One of the astonishing things I found about engaging in conversation with Kristen Johnston was the instant sense of familiarity the two of us seemed to have with each other.  I felt like I had known Kristen for a lifetime, and over the course of our talk we swayed off-topic a number of times to share personal stories and ideas. With so much more to have talked about, we couldn't fit it all into one conversation. While Kristen Johnston may not have been on my radar a month ago, via her book I realized she was brave, through watching The Exes I realized she was funny, and through the rapport we quickly built between us I realized that she was one of the most engaging women I've ever been blessed to interview.  Kristen Johnston hasn't just caught my attention:  she has gained my devotion and admiration.  She has changed my way of thinking and, on a most personal level, has opened my eyes to the value of being honest and brutally candid in your writing.  The reason that Guts works as a book is because Kristen reveals a side of herself that the world would have never known.  As a writer I can appreciate how difficult and hard that can be, and it has challenged and inspired me in my personal projects.  Beautiful, bold and talented, Kristen Johnston has quickly become one of my favorite people and someone who isn't going to be slipping out of my pop culture radar again.
For more information on Guts, as well as discussion and testimonies by the people who have been affected by this remarkable book, visit Kristen's web-site at http://www.gutsthebook.com/home.html. Kristen also donated a portion of the advance she received for Guts to support SLAM.  For more information on SLAM visit http://slamnyc.org/.