During the 1980's a new breed of hero made its way onto the pop culture scene.  Out of dark and noisy arcades all over North America came the figure of the video game champion.  Normal teenager, often from the fringes of society, became unlikely idols due to quick reflexes, abnormal hand/eye coordination and inhuman stamina.  Although kids like Billy Mitchell and Chris Steel wouldn't replace sports figures or pop stars as major icons, these seemingly everyday kids gained their own cult following during the golden age of video games for being the best of the best at games such as Pac-Man, Galaga, Bezerk and Frogger.  A brand new phenomenon, Hollywood quickly took notice and films featuring master video gamers as the protagonists, such as War Games, Cloak and Dagger and Tron, began to make their way to the silver screen.  But it was 1984's The Last Starfighter which, for the first time, truly captured the spirit and the soul of the video gamer.  When Alex Rogan, a teenager who dreams of leaving the trailer park he lives in, beats the high score on a video game called Starfighter, he becomes enlisted by an outer space alliance to do battle in an intergalactic war.  The Last Starfighter combined science fiction fantasy with a truly human and relatable element that was felt by any kid who spent hours playing a video game machine and dreamed of adventures far beyond his everyday existence.  Actor Lance Guest, who played Alex Rogan, would be adopted as a symbol of 80's video game culture, despite the fact that, in reality, he didn't play video games at all.
Twenty four years old at the time that The Last Starfighter was released, Lance Guest had been acting professionally since 1981 and had appeared regularly on award winning programs such as Lou Grant and St. Elsewhere, as well as in the cult horror classic Halloween II.  Afterwards he would make appearances on Knots Landing and Life Goes On, and would co-star in Jaws: The Revenge.  However, The Last Starfighter would be the role that captured the hearts and minds of the audience, and would continue to be his most celebrated screen performance.  Although the film seemed to disappear from the radar for a number of years, with 80's nostalgia becoming rediscovered and appreciated, the people who grew up in the 80's are now introducing The Last Starfighter to their own children.  With video games even more relevant in today's culture then ever before, The Last Starfighter has survived astonishingly well, and continues to hit an emotional chord to a whole new generation who recognize a part of themselves in the character of Alex Rogan.
Nearly thirty years has gone by since The Last Starfighter premiered, and the tall lanky kid that was Lance Guest has been replaced by a solid man with an intense face.  To Lance Guest, The Last Starfighter was just another acting job, and he moved onto his next gig.  These days that gig has been a three and a half year stint playing the legendary Man in Black, Johnny Cash, in the hit Broadway musical Million Dollar Quartet.  I had the great pleasure to talk with Lance Guest when he appeared at Toronto Wizard World in April 2012.  Having just finishing a holiday in Los Angeles, Lance stopped in Toronto en route to his home in New York.  Lance talked with me about his career in film, on stage and, of course, as The Last Starfighter.
CONFESSIONS OF A POP CULTURE PRESENTS
GREETINGS, STARFIGHTER:
A CONVERSATION WITH LANCE GUEST
Sam Tweedle:  Not long ago I was watching an old episode of Dallas and I was surprised to see you in it.  I was checking out your credits and I saw that it was the earliest thing you did professionally.  This was at the height of its popularity, right before J.R was shot.  What was it like to be at the start of your career and to be on the most popular show in America?
Lance Guest:  All I know was that I had two or three lines.  I was a guy in a diner.  I didn't watch Dallas.
Sam:  But you were aware that millions of people were watching you.
Lance:  Well, to me it was just something I did.  I just went on.
Sam:  What made you pursue acting professionally?
Lance:  I was a computer major in school, and I got into a lot of plays.  But I never got the big parts and I thought "Well, I can do better than this."  In my sophomore year I realized that I had two years before I got out, so I thought I better start now so by the time I [graduated] I'd have something going on.  It's better then waiting until the end and [wondering] "What am I going to do?"  So I decided to get a two year head start on things.  I went to an open call for Fame, and the casting director said "You're good, but you're too tall."  I said "Okay." I didn't know why that would be a problem.  But she was totally cool and she set me up with my agent.  She was awesome. Her name was Linda Krandom.  So I got an agent and the agent started sending me out.  It kinda happened a lot faster then I had expected.  I figured I'd be pounding the pavement for a few years, but my agent was really aggressive and he got me on Lou Grant.  That was the first show I was on.
Sam:  Lou Grant was a really fantastic show.  Very ahead of it's time.
Lance:  Yeah.  It was a great show.  To me it was weird that it was the first show I was on because everyone was so committed and had a high standard.  That was my first big gig.
Sam:  One of your first breakthrough roles was in Halloween II with Jamie Lee Curtis.  That is really where you first hit on the pop culture radar.
Lance:  I guess.  It took a while for Halloween II to be appreciated.  It just wasn't that big of a deal when it came out.  It was later on when people are really into the Halloween movies and looked back at it [that it was a big deal].
Sam:  So are you surprised that Halloween became as big as it did?
Lance:  Oh yeah.  Absolutely.  I just went on and did another job.  I did an Afterschool Special and a bunch of things that I thought were much more visible.  But, the thing is, Nick Castle, the director of The Last Starfighter, was friends with John Carpenter.  John was working on the editing of Halloween II and showed Nick some of the footage and he saw me and he thought I'd be good [for The Last Starfighter].
Sam:  The Last Starfighter has become a cult classic.  It sort of dropped off the radar for a while, but in the last few years has really come back on the cultural radar.
Lance:  To me it was always interesting that every time I went someplace new people would say "You were that guy from The Last Starfighter."  Again, it was out for two or three weeks and nobody made a very big deal out of it.  We had a premier and stuff.  We had a premier in London as well, but I never really felt like it was a big deal.
Sam:  The film gets compared to Tron a lot, but The Last Starfighter had much more of a human factor that Tron didn't have.  Did you connect at all to the character Alex Rogan?
Lance:  Yeah.  Oh sure.
Sam:  Did you play video games in the 80's?
Lance:  No.  I played pinball.  I was 22 when the movie was being made.  To me video games were kids stuff.  I guess there was a thing called Space Invaders back then.  But I was broke.  I didn't have money to throw away in video game machines.  I was an actor.  I had no money.
Sam:  The video game industry of the 1980's has gained its own cult following in the last couple of years.  I feel this has a lot to do with the resurgence of popularity of The Last Starfighter.
Lance:  Yeah.  It's interesting because obviously the popularity of video games is so much more then it used to be.  You used to go to an arcade and spend how much time or money you had and blow it all at the arcade.  But with the home video systems its become really complicated and now it's taking over people's lives.
Sam:  The Last Starfighter was Robert Preston's final film.  What was it like working with him?
Lance:  He was great.  He had just come off of Victor/Victoria.  I wanted him to rehearse with him, but a lot of old Hollywood actors say "Call me when my close up comes.  I'll be in my trailer."  They are those kind of guys.  But he was completely the opposite.  He [said] "Whatever you want to do kid.  I'm a theater actor."  He was really cool.  He was in his seventies, with jet black hair.  He was this tough guy.
Sam:  At the end of The Last Starfighter it was set up nicely for a sequel that never happened.  Was there ever talk of a sequel?
Lance:  There has always been talk of a sequel, but it's just if they want to plunk the money down and do it.
Sam:  Well why didn't they do a sequel immediately?
Lance:  Because it didn't make any money.  I'm telling you; in the initial release it didn't make any money.  I was talking to one of the guys from the studio and I said "So what's happening with the movie" and the guy said "It didn't make any money."  It played in LA for two or three weeks.  The Karate Kid outdid it.  That and Purple Rain.  Those were the two big [films], although we got good reviews saying that our movie was better then those other ones.  But it just didn't have the initial box office.  It wasn't a hot commodity.
Sam:  Now I was really interested to hear that you have been playing Johnny Cash on stage now for a number of years.  I am a huge Johnny Cash fan.  Give me a lowdown on Million Dollar Quartet.
Lance:  [I've been doing it] for almost four years now.  It's the story of this afternoon at Sun Records in 1956.  Sam Phillips was the producer there and Carl Perkins was recording a song and Jerry Lee Lewis was a total unknown session piano player.  It was around Christmas and Elvis Presley stopped by and said "Hey Mr. Phillips.  I wanted to come by and say Merry Christmas.  I really miss everybody" and Sam was looking around at everybody and said "We gotta call Cash."  So he called Johnny Cash and he came down, and they sat around and sang songs and jammed and played and they took a photo, that's become sort of a famous photograph.  What few people know is that there is actually a girl in that photograph.  Elvis brought a girl, but they cut her out.  Well Sam Phillips shot the picture and he called them "The Million Dollar Quartet" because they all had record deals.  Floyd Mutrux and Colin Escott, our writers, wrote this script based on that evening.  We all play the songs, and we play our own instruments.  There are guitars and stand up bass and drums and pianos on stage.  That's the show.  [It's a two hour] theatrical jam session, and through it you learn about Sam Phillips' relationship with each of the guys and their relationships with each other and the way their lives were going.
Sam:  Now when I look at you I can see the resemblance to Johnny Cash in your face.
Lance:  Well thank you.  I have a long beard and scraggly hair right now.  I've been on vacation for ten days.
Sam:  Were you a Johnny Cash fan going in to this production?
Lance:  I was.  I mean I was enough of one that I knew a bunch of his songs and I could sort of do the voice.
Sam:  How about after taking on Johnny Cash.  Has it given you a new appreciation of his life and music?
Lance:  Sure.  But I'm playing Johnny Cash in 1956.  I can't play Johnny Cash in Folsom Prison or Johnny Cash on television.  I have to play Johnny Cash in 1956.  He's a little less colorful and a little less "John Waynish."
Sam:  Have you any plans to do any more film or television in the next while or is Million Dollar Quartet what you'll be doing for the next while?
Lance:  Well I don't know.  We'll see.  I've been doing the job for eight shows a week since October 2008.   The first production was in Chicago, and the second production was on Broadway.  After fifteen months on Broadway we went to a theater Off-Broadway and kept that alive.  Now there is a tour that is going across the country, and there was an East End production in London which closed in January.  There is still a production going in Chicago.  It's an entire franchise.
Sam:  Do you prefer stage over film and television?
Lance:  Well I used to say I did.  It's hard to say.   If you have lousy scripts and work with horrible people it sucks. But if you have good scripts and work with good people, in either of those things, it's great.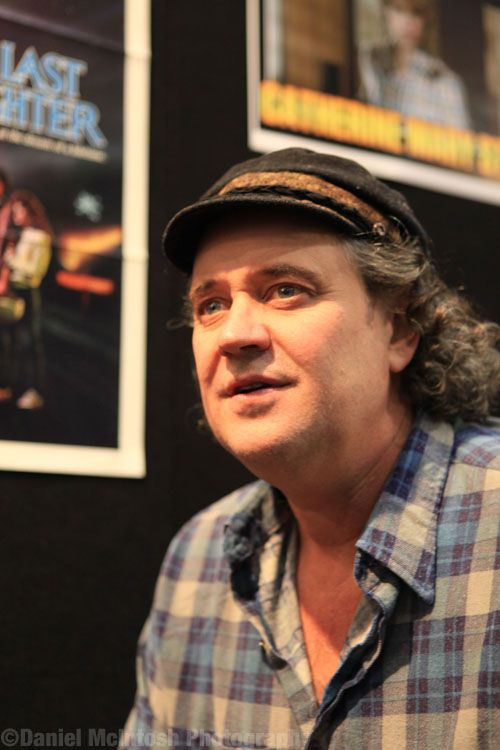 Although it is hard to imagine the Lance Guest of The Last Starfighter as the embodiment of Johnny Cash, upon meeting him you can see the legendary performer in his face.  Something about the sad eyes and the intense mood around Lance Guest leads no doubt that he can bring Johnny Cash back to life via the magic of the stage.  Million Dollar Quartet continues to run at New World Stages in New York City.  For more information visit http://www.milliondollarquartetlive.com/index.html.  Although the fans may remember him for many of his other roles throughout his career, when talking to Lance Guest I could tell that playing Johnny Cash was something that he was truly proud of.  If you are in New York this summer make sure to get tickets to see Lance Guest in the role of a lifetime.  The Last Starfighter may be in the hearts of the children of the 80's, but Johnny Cash is in the heart of Lance Guest.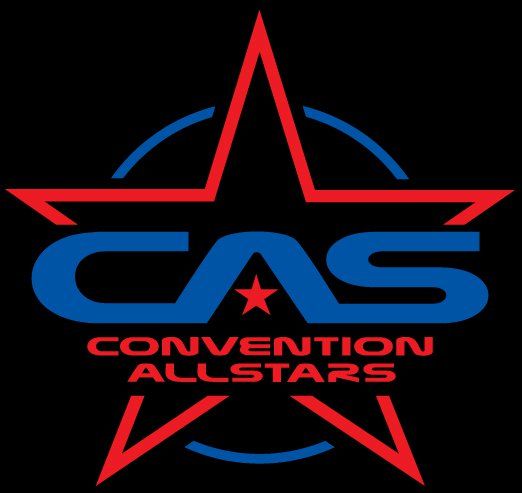 POP CULTURE ADDICT NOTE:  I would like to thank Sean Clark of Convention All-Stars for giving me the time to talk with Lance Guest.  Sean Clark will be bringing some of the 80's and 90's biggest stars to conventions throughout North America this year, including the Motor City Comic Con and other Wizard World shows.  If you are interested in booking Lance Guest, or any of the many cult celebrities available through Convention All-Stars, contact Sean at http://www.conventionallstars.com/.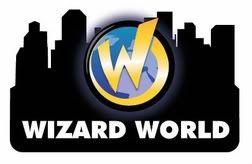 I'd also like to thank Jerry Milani of Wizard World Entertainment for his part in arranging this interview, and for his continued support and friendship.  Make sure to support your local Wizard World.  Visit http://www.wizardworld.com/ for more information for a Wizard World convention coming to your area.