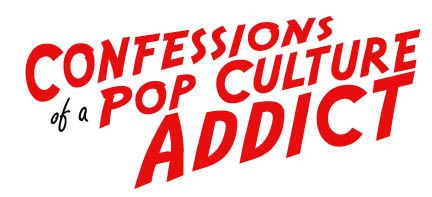 REMEMBERS
LARRY HAGMAN
1931 – 2012
"He's a Texas business man.  That's synonymous with 'asshole.'" – Larry Hagman on the role of J.R. Ewing in a 2011 PCA interview.
When I first started out interviewing celebrities for PCA in 2006 Larry Hagman was amongst the top three celebrities on my personal "wish list."  I don't exactly know why I was dead set on interviewing Larry Hagman.  At the time I hadn't even seen an episode of Dallas (that would change – since then I own the first seven seasons on DVD).  I guess it was the fact that even if I hadn't seen the show, I knew that Larry Hagman's role of J.R. Ewing was one of the most important television roles in the history of pop culture.  To me Larry Hagman seemed to be assessable television royalty.  But more importantly, his involvement in television history was crucial as the center figure in the famous 1980 Dallas season finale when he was gunned down by a mysterious assailant.  While end of season cliffhangers are common today, in 1980 the "Who Shot J.R." phenomena was the first of its kind, and not only kept people talking, but cemented J.R. Ewing, Dallas and Larry Hagman into the history of television, media, and pop culture.  Of course a bullet couldn't stop J.R., and it seemed that nothing could stop Larry Hagman himself, who fought battles with inner demons, addiction, cancellation, illness and even a near death kidney transplant.  Like J.R. Ewing.  Larry Hagman always landed on his feet and would come back to taunt his audience another day.  Unfortunately time has finally caught up to Larry Hagman, who lost a battle with throat cancer on November 23rd.  Ironically, he died in a Dallas hospital.
Although the television audience saw Larry Hagman as a giant amongst television icons, this wasn't always the case, and Larry had a difficult and often tumultuous rise to the top.  Son of legendary Broadway star Mary Martin, Larry had a difficult relationship with his mother, and most of career was spent trying to prove himself to be a bigger star then she was.  As his I Dream of Jeannie co-star Barbara Eden said in a 2011 PCA interview; "[Larry] was struggling in more ways than one.  He really wanted to be as important as his Mom.  He wanted to prove that he was worthy of being her son and it put a great strain on him."  Starting his career on stage and in live television dramas, it was 1965 that Larry Hagman hit the pop culture radar in the role of charming bachelor astronaut Tony Nelson in I Dream of Jeannie.  However, behind the scenes, Larry was anything but loveable.  Never comfortable about playing second fiddle to Barbara Eden, stories of Larry's unhappiness with his role and of erratic behavior, often fueled by alcohol and drugs, have become wildly retold by various sources.  In what could have been a career crushing turn of events, Larry was even almost fired from I Dream of Jeannie early in the show's five year run.  However, Barbara Eden's insistence that the producers keep Larry Hagman on the series not only helped him maintain his television career, but also cemented the comradeship between him and his beautiful co-star, and the pair would team up both on screen, and for public appearances, in the decades that followed..
After I Dream of Jeannie's cancellation in 1970, Larry Hagman suffered in a state of Hollywood limbo, appearing in forgettable movies and quickly cancelled television series.  When he didn't even get a credit for his brief, but scene stealing, appearance in 1978's Superman it looked like his career was dead in the water.  But, as fortune would have it, that fall he made his debut in what was intended to be a five part miniseries for CBS about the lives of a family of Texas oil barons and Larry Hagman had finally discovered the iconic role that he was looking for his entire life.  As J.R. Ewing, Larry Hagman played the "man you loved to hate."  In his tailored suits and big Stetson hat, Larry Hagman sneered, plotted, schemed and crushed whoever got in his way as television's greatest gentleman villain.  Although J.R. could sometimes come out on the short end, you always knew that J.R. Ewing had another ace up his sleeve, and like a cat with nine lives, he would always land on his feet.  His deceit, lying, womanizing and constant betrayals infuriated television fan, but they loved watching him do it and came back each week for more.  Dallas was a massive hit for CBS, and starting in the fall of 1979 it became a weekly series, lasting fourteen seasons with Larry Hagman at the helm as its undisputed star.  J.R seemed to also be a stabilizing role for Larry, and the behavior that nearly got him fired from Jeannie wasn:t evident on the set of Dallas. Still, Larry Hagman used many of his personal disappointments and challenges from his own life to create the role of J.R. Ewing, and as a result created a very three dimensional and complex character.  While J.R. Ewing seemed motivated by lust, power and greed, as Larry reminded me in our 2011 interview "He loves his family."  Obviously Larry was also a man with the same sort of loyalty as J.R. Ewing, because his co-stars were as loyal to him as if they were also family.  In fact, Dallas co-stars Patrick Duffy and Linda Grey were at Larry's death bed during his final days.
But it took more then acting prowess to become the sort of television icon that Larry Hagman would become.  It also took a big presence, and even at the end Larry had that larger then life power that true television icons are required to have.  When he joined the cast of the revamped Dallas earlier this year, Larry fought for screen time against returning co-stars and a brand new generation of young and beautiful new comers.  But even at age eighty, Larry managed to steal each and every scene he walked into becoming, once again, the de facto star of Dallas.  Still plotting and scheming with that famous friendly sneer to the end, Larry Hagman's final screen appearance would be, appropriately, the 2012 season finale of Dallas.  A bullet didn't take him down at the end of the epsidoe, but Dallas will not be the same without him.
It was in Toronto in 2011 that I finally had my opportunity to have a face to face interview with Larry Hagman.  Although I had my interview request turned down on multiple occasions leading up to my meeting with Larry Hagman, at the last moment his long time associate Gene Yusem, gave me exactly six minutes to talk with Larry.  In what would possibly the shortest interview of my career I quickly assembled myself and approached Larry Hagman with my game face on.  Flanked by two seasoned women wearing sweatshirts with "Team Hagman" written in rhinestones on the back, Larry Hagman sat in a tan sports jacket and his trademark Stetson hat on his head.  Although aged greatly, and now sprouting wild out of the control eyebrows which would become a later life signature, Larry looked at me with those piercing eyes and that wicked grin.  The experience took me back for a moment.  While most actors are as far removed as possible from the roles they made iconic, Larry Hagman, in many ways, was the embodiment of J.R. Ewing.  Larry would not shake your hand.  Instead he was quick with a "fist bump."  But he did take the time to engage me in conversation, and although he had a hint of indifference to his responses, he answered my questions which primarily revolved around the upcoming Dallas reboot, as well as one obligatory "Who Shot J.R." question.  Yet, as soon as the interview had begun, it seemed like Yusem was signaling for me to wrap it up.  Not one to push the envelope of my luck I thanked Larry Hagman and, with a second fist bump, I turned away from one of television greatest legends.  In only six minutes one of the highlights of my career had been accomplished.
Over the days since Larry Hagman's death testimonials of love and loyalty have been coming in from Larry Hagman's former cast mates  who all seemed to be very devoted to him.  Larry Hagman was many things to many people, but to the television he will always be the man they loved to hate.  There was no better "bad guy" than Larry Hagman.  Just in life, he brought a sense of power to the role of J.R. Ewing, affecting the audience at large like few actors were able to.  Larry Hagman was a king amongst television icons, and will inspire all actors who play bad guys for generations to come.