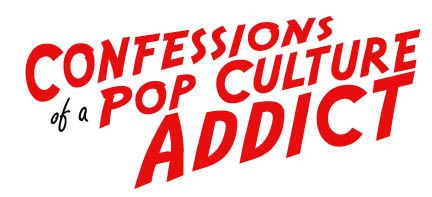 REMEMBERS
LESLEY GORE
1946-2015
Play all my records, keep dancing all night, but leave me alone for a while. – Lesley Gore "It's My Party"
While all the other kids in my elementary school were listening to Duran Duran, Bon Jovi and Motley Crue, I was up in my bedroom listening to Lesley Gore.  The sounds of her sunshine bubblegum pop music came out of my little childhood record player from a scratchy old LP which was purchased by an Aunt, but handed down to my mother, and eventually rediscovered by me in the pile of barely played records in the corner of the rec room.  While getting ready for school each morning, despite what new record I might own, The Golden Hits of Lesley Gore somehow ended up on my turntable.  I knew the words to each song on each side of the LP by heart – It's My Party, Judy's Turn to Cry, Just Let Me Cry,  Hey Now…..each moment and note change.  I'd sing them all.  As a result, Lesley Gore became a touchstone in both the musical and pop culture evolution of my life.  Although my musical tastes would radically change, a Lesley Gore song could always tug on the strings of my heart hard.  I can still sing each line to each one of her songs.
That's why, with tears still in my eyes, my heart is broken as I type these words right now.  Lesley Gore obviously still had a very strong hold on my heart.
When Lesley Gore hit the radar in 1963 rock/pop was just starting to come of age.  Elvismania was over and the Beatles weren't even a blip yet.  The sophomoric era of Fabian and Bobby Vee was coming to an end, making way for the more sophisticated pop sounds by Gene Pitney and The Righteous Brothers under the watchful eye of Phil Spector, the evolution of Motown and the surf rock out of California which was greasing the wheels of the rock explosion to come.  Enter Lesley Gore.  Prim, proper, cute and perhaps a tad bit naive, Lesley Gore became music's original pop princess, paving the way for future superstars such as Madonna, The Spice Girls, Britney Spears, Miley Cyrus and Taylor Swift.  But unlike those who came after her, Lesley Gore needed no gimmicks or auto tuning.  Armed with a string of catchy pop hits from the Brill building and the powerful backing of producer Quincy Jones, Lesley Gore became the symbol of the all American every girl, and her music and image would find mass appeal to both male and, especially, female fans alike.
It might be difficult to understand the star power that Lesley Gore had during the first two years of her career.  Simply put, she was the biggest musical star in America. In the commentary track to the DVD of the 60's concert film The T.A.M.I Show, director John Landis, who attended the infamous 1964 showcase concert held at the Santa Moncia Civic Auditorium as a seventh grader, states that Lesley Gore got the biggest reaction from the audience despite sharing the stage with legendary acts such as The Rolling Stones, James Brown, Marvin Gaye, Diana Ross and the Supremes and The Beach Boys.  Although these other acts would go down in history for their social and artistic importance, to the audience of primarily young teenagers it was Lesley Gore whose songs they were hearing on the radio.   In fact, the year before she was nominated for a Grammy for best song for It's My Party, was given the Billboard prize for song of the year and had just recently won the Cashbox award for female vocalist of the year.  Furthermore, she had eight hit songs on the charts within fifteen months.  Lesley Gore was the most famous teenage girl in America.  As a result, the producers of The T.A.M.I Show dedicated ten solid unedited minutes to Lesley's performance, allowing her to perform six songs back to back and uncut.  It was Lesley Gore at her finest hour, and she was able to hold her own against the other dynamic acts in the film.
However, when looking back at many of her songs, there was a disturbing subtext of repression and emotional abuse in many of her biggest hits.  Right out of the gate with It's My Party Lesley was already in the role of the victim.  It was a disturbing trend which would continue through Maybe I Know, Just Let Me Cry and, most viciously, That's the Way Boys Are which had illusions of mental and physical abuse and put forth an idea that it was okay, and even expected, for men to cheat on women.  But in the pre-feminist era of America, these were the sad social reality of the teenage girl who still hadn't yet found her voice.  It was painful, and Lesley Gore harnessed that pain and put it into song and millions of girls worldwide could relate to it.
Thus, when Lesley released You Don't Own Me in 1964, that song was such a massive juxtaposition for not only her body of work, but the music being sung by women in the pop scene in general.  It was a song of liberation sung by a nice girl which had never been done before in pop music.  The song was more up to the speed of a tougher girl band like The Shangris-Las, but Lesley Gore's girlish rendition of such a powerful song brought the idea of self-respect and liberation to the normal American girls who were not readily exposed to the budding women's liberation movement which was growing in large city centers and university campuses.  It was an extremely early musical moment in feminism from an unlikely source proving that Lesley Gore had more strength and clout than the public might have realized.  In retrospect, You Don't Own Me was Lesley Gore's most important recording.
But of course, there was an interesting real life drama going on in Lesley's life that nobody knew at the time and added another powerful subtext to her songs.  During a time when homosexuality was still deemed to be deviant in society, it was unthinkable that America's premier pop princess might be gay.  Lesley Gore would publicly say that she didn't realize that she was gay until she attended Sarah Lawrence College in Yonkers, New York, but I have a conflicting story to this.  During the 1960's Lesley Gore was often escorted to premiers and parties by actor Aron Kincaid, who I got to know on a personal level near the end of his life.  Aron and Leslie appeared together in a few films during the mid 60's including Girls on the Beach and Ski Party where Lesley can be seen paying special attention to him while singing Sunshine, Lollipops and Rainbows.  During one of our visits I asked Aron if he knew that Lesley was gay during this time and he replied "Yes I did.  She had told me, so I helped guard her secret as her date for a while."  It was also Aron who said to me "Lesley Gore was the smartest girl I ever knew."  This painted a fuller picture of a young woman who obviously was keeping a very guarded secret during a time where it was one thing to be repressed as a young woman, but another to be repressed as a lesbian.  Perhaps the angst that Lesley brought to her songs weren't just about boys, but about her own repressed sexual identity as well.
Over the years I tried many times to contact Lesley Gore for a PCA interview but our connections never seemed to come together.  She always seemed two steps ahead of me.  It hurts my heart that we always seemed to be only a few degrees of separation from each other but never spoke.  So tonight I dug out that old copy of The Golden Hits of Lesley Gore that my Aunt bought decades ago and which still is in my record collection to this day and lay it once again on my record turn table.  It's still has that scratchy sound and the occasional skip, but I still know all the lyrics.  I still can sing all the songs.
Tonight it's not just Judy's turn to cry.  Tonight the whole world weeps  for Lesley Gore.
Hide every lovely flower from my sight,
Don't let that dreamy moon come out, oh, tonight.
And please don't let me see two lovers kiss,
Don't let me be reminded what I miss.
He said good-bye,
Just let me cry.