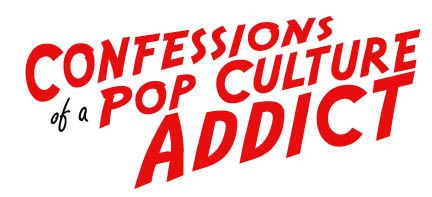 REMEMBERS
LOU REED
1942 – 2013
"One chord is fine.  Two chords are pushing it. Three chords and you're into jazz." – Lou Reed
It's difficult to find the words to explain the impact that Lou Reed has had on my life.  One of the last living musical icons that I hold close to my soul, today I found out that my favorite rock star is now a dead rock star.  Lou Reed died today at age 71.
When I was seventeen years old I found a cassette copy of The Velvet Underground and Nico in a "lost and found" bin at a college radio station.  I may not have lost it, but I certainly found it.  Never having heard a note of their music I was attracted by the famous Andy Warhol banana, so I slipped it in the tape deck out of curiosity.  As the opening bars of Sunday Morning played I felt like I had heard music for the first time.  I discovered Lou Reed, and my soul was saved by rock n' roll.  There was no going back.  To me Lou Reed was the living embodiment of rock music in its truest form.  Edgy, dangerous, angry, bitter, blunt, crude, unforgiving and unapologetic, Lou's music was about sex, death, drugs and urban alternative lifestyles.  He wrote brutal songs for a brutal world, always saying what he meant and driving his point home with a sledge hammer.  There was nothing innocent about it.  While The Beatles were hiding drug references in Lucy in the Sky with Diamonds, Lou Reed was singing  "Heroin, be the death of me/Heroin, it's my wife and it's my life/Because a mainer to my vein/Leads to a center in my head/And then I'm better off and dead."  Shocking for 1967 and still bold by today's standards.  While The Rolling Stones wanted to spend the night together, Lou Reed wanted something a bit kinkier: "Shiny, shiny, shiny boots of leather/Whiplash girl child in the dark/Comes in bells, your servant, don't forsake him/Strike, dear mistress, and cure his heart." Holy crap!  That was some dark stuff!  From the moment I discovered The Velvet Underground, Lou Reed became a personal and artistic hero to me.
Through my life I've worn many masks.  Although I am fairly content now, I was a very angry and bitter man for much of my life, and Lou's world view spoke to me.  Lou Reed was a man I looked up to and respected.  I was always aware that he wasn't necessarily a nice man.  He was rude to the press, arrogant in interviews and bitter and cynical about the world.  But valuing honesty over illusion, Lou's way of writing about the world seemed to hold onto a truth that I was looking for.  But even as my anger and cynicism faded over time, the hold that Lou Reed's music had on me still remained.  It clung to my heart like napalm.  My musical tastes changed, and icons floated in and out of my life, but Lou Reed always remained as the only constant figure in my pop culture journey.  I walked with him like a sort of disciple, clinging onto his lyrics and learning from his examples.  Quite frankly, when it came to writing a good rock song, Lou Reed was the best.  He wrote rock songs the way they were supposed to sound.
Lou Reed was like a modern troubadour of the New York underground.  A master storyteller, Lou's songs had a different emotional effect on the listener from song to song. Walk on the Wild Side became a mainstream party anthem, despite its lyrics depicting homosexuality, cross dressing and oral sex.  Perfect Day is one of rock n' roll's greatest love songs, although Reed stays true  to himself with lines like "Just a perfect day/You made me forget myself/I thought I was someone else/Someone good."  He wrote whimsical songs like Andy's Chest, I'm Sticking with You and New York Phone Conversation. He wrote about the eccentric people he met in Lisa Says, New Age, My Friend George, Romeo Had Juliet and Wild Child.  He could be joyful in songs like Rock and Roll Heart and Sweet Jane.  He could be sweet and melancholy in songs like Pale Blue Eyes and I Love You.  He could be reflective and nostalgic in songs such as Coney Island Ferry, Legendary Hearts, Set the Twilight Reeling and Egg Cream.  He pushed creative boundaries in I Heard Her Call My Name, The Bells, Metal Machine Music, Lady Godiva's Operation and The Blue Mask.  He got political in Dirty Blvd, Men of Good Fortunes and Sex with Your Parents.  He wrote about self-doubt and inadequacy in How Do You Speak to an Angel and Caroline Says Part I.  Reed even had the ability to create beautiful melodies around macabre subjects, like his reflections on the life of a dead prostitute in Sad Song and the overdose and death of a young girl whose corpse is abandoned in a back alley in his musical opus, Street Hassle.  Lou Reed could write a song for every emotion and every occasion, but he always put his brutal and honest stamp on each thing he did.  There wasn't a sense of phoniness in a Lou Reed lyric.
Out of the many memories from my life connected to Lou Reed, one sticks out which I think demonstrates the power of Lou Reed's music.  Lou Reed has always been a standard at my favorite bar in Peterborough, Ontario, The Only Café, where the staff often plays his albums in their entirety.  One sunny afternoon the staff put on Lou's 1973 concept album, Berlin, which tells the story about a tragic German prostitute named Caroline.  A moving album which gets darker and darker with each track, the lunch crowd seemed to be oblivious to the music as they drank their coffee, ate their sandwiches and murmured in quite conversation.  But the mood would quickly change in the café as the album began to near its conclusion.  Lou's haunting song The Kids hit the speakers, which tells about how the social workers were coming to take Caroline's children away: "They're taking her children away/Because they said she was not a good mother/They're taking her children away/Because she was making it with sisters and brothers/And everyone else, all of the others/Like cheap officers who would stand there and flirt in front of me."  The café turned deathly quiet as everybody seemed to be listening to Lou Reed's story. As Reed's sad guitar played a long solo, the tension grew as sounds of children wailing for their mothers and babies crying penetrated the music creating an uncomfortable energy in the room.  As one voice began to scream "Mommy!  Mommy!" a woman from the far side of the café grabbed a pint glass and threw it across the room where it smashed on the bar floor as she screamed "SHUT THAT FUCKING MUSIC OFF!  SHUT IT OFF!"  The sound of the smashing glass, the woman's screams and the children's wails had the staff leap to attention, and the disc was quickly ejected from the CD player.  As staff swept the glass from the floor, and the woman was calmed by friends, nobody spoke for a long while.  Lou Reed had hit an emotional chord that affected everyone in the café in a musical moment nobody would forget for a long while.  I'd like to think that this was the effect that Lou Reed was going for when he recorded The Kids.  Mission accomplished.
Over the years, when friends have complained about their children listening to the nonsensical fluff of today's current music scene, I've always advised "Make them sit down and force them to listen to Lou Reed.  Maybe then they'll learn what music actually sounds like."  His music is real and its honest, which is two things lacking in today's musical landscape.  But while Lou Reed's death is a loss, I can't help but thing that everything is alright. I find comfort in the fact that Lou Reed lived to see the influence that he had on the world of music.  When he first hit the scene in 1967 with The Velvet Underground and Nico, his music was a little too dark for the summer of love.  But, while the album didn't even produce a top forty hit, everybody who bought the album started a band.  It is now considered one of the most influential albums of all time.  He was able to watch his cult of fans grow with each album he released, creating a massive fan following over forty years.  Although living on the edge of society throughout his entire career, Lou Reed was able to enjoy the glory that he deserved.  He had a brilliant career and gave the world an incredible body of work.  Perhaps now it's time for him to rest, and for generations of kids to discover his music and learn what music is supposed to sound like. Lou's brand of bleak honesty is the legacy that he left on the music industry, which will surely be rediscovered and inspire generations of musicians forever.