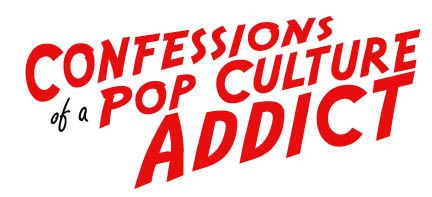 PROFILES
MAX SCHRECK
Schreck.  German for fright or terror.  A suitable name for someone whose image has managed to chill the hearts of screen audiences for over eighty five years.  No, I'm not talking about that big green animated ogre.  I'm talking about German actor and horror legend Max Schreck, the man who played Count Orlock, films' first vampire in F. W. Murnau's Nosferatu.  With his pointed face, bulging eyes and long claw-like fingers, Max Schreck is one of the most recognizable faces in the history of horror.  However, unlike other horror legends such as Lugosi, Chaney and Karloff, little has been written and even less is known about Max Schreck.  As decades went by, and as the people who knew him died, a tangible history of this mysterious and haunting figure becomes more elusive.  It becomes difficult to imagine a man behind the vampire.  However behind the make up there lived a man.  Max Schreck was a thespian, a soldier, a husband and a loner. 
Much of the reason for the mysterious and unrecorded past of Max Schreck is due to the fact that for decades it was rumored that Schreck didn't even exist!  Many believed that the role of Count Orlock was actually German actor and director Alfred Able in heavy make-up and using a clever stage name.  However, in reality, Max Schreck was a popular and prolific actor in Germany during the early part of the 20th Century.
Very little is known about Max Schreck's early life before he was an actor.  What is known is that he was born in Berlin in 1879, but there is almost no historical record about him until he began training as an actor at the Berlin state theatre around 1902.  Following his completion of his training Schreck performed in theatres all over Germany but eventually joined Max Reinhardt's prestigious theatre company. 
Schreck's acting career would be interrupted from 1915 to 1918 where he traded his scripts and his makeup kit for a helmet and a bayonet as his stage turned into the trenches of World War One.  However, upon the ending of the war, Schreck quickly found his way back to another theatre company in Munich.   His years in Munich would prove to be influential and an important time in Schreck's life.
It was most likely in Munich that Max Schreck met actress Fanny Normann.  Once again, little is known about Fanny and her relationship with Schreck, but the two were married sometime between 1918 and 1922.   What we do know is that Fanny was also an accomplished actress, meaning that we can assume Schreck and Fanny met in the theatre.  Fanny also appeared in a few films around the same time as her more famous husband, but made the majority of her films after Schreck's death.  She had a dry spell in films between 1922 and 1931, but after 1931 she appeared in a film a year until 1943. 
Munich wasn't only the city where Schreck fell in love.  Munich also saw Max Schreck's progression from the stage to film when he received the role of Don Mendo in Ludwig Berger's 1920 film Der Richter Von Zalamea.  Little is known about this film as it has been lost or destroyed for decades
It was his old mentor Max Reinhardt that introduced Schreck to fabled film director F. W. Murnau.  Murnau was telling Rienhardt about his upcoming film adaptation of Bram Stoker's novel Dracula and was commenting about how difficult it was to find the perfect actor to play the role of the vampire.  Rienhardt knew just the actor for the part.  Murnau quickly signed Schreck up for the lead, and even threw in a small role of Lucy's nurse to Fanny (Nosferatu would be the only film that the Schreck's appeared together).  The casting of Schreck as the vampire was movie magic.  Max Schreck's portrayal of Dracula, whose name was quickly changed to Count Orlcok due to a copyright lawsuit filmed by Bram Stoker's widow, is easily one of the eeriest and most haunting images in movie history.  Scarier then both Lugosi and Lee, Max Schrek's Dracula is more monster then man.  With his pointed features, rat faced head and stiff posture, Max Schreck successfully lived up to his name and terrified the audience in a way that had not been done before.  His performance was so effective that it continues to terrify audiences today.
However, while many believe that Nosferatu was the beginning and the end for Max Schreck, they are very much mistaken.  Highly respected by directors for his professionality and perfection, Max Schreck became a fixture in the German film industry and went on to appear in another twenty nine films between 1922 and 1936.  Schreck would also prove to be quite versatile.  While he would mainly play villainous roles, Schreck wasn't beyond playing dramatic parts and even appeared in a number of comedies.  Furthermore, by the end of his film career Schreck had successfully made the transfer from silent films to sound pictures.  Unfortunately, as was the case of Der Richter Von Zalamea, the majority of Schreck's films no longer exist and his life work has been lost or destroyed.  However a number of Schreck's notable films are still available in archives and collections. 
One of the best was a 1923 short starring famed German comedian Karl Valentin and written and directed by legendary German theatre playwright Bertolt Brecht titled Mysteries of a Barbershop.  Schreck plays a heavily bearded barbershop patron waiting to get a haircut in this madcap comedy about a terrible barber and his zany female assistant, who resembles a sketched out Lucille Ball on speed, and featured bondage, decapitation, disfigurement and bad haircuts all in the name of comedy.  A clever and surreal silent short full of camera tricks and early special effects, Mysteries of a Barbershop is an overlooked comedic gem.
Schreck also gained high acclaim as a poor blind man in Karl Grune's 1923 drama Die Straße (The Street).   Die Straße  intertwines two stories; the first of a family man who is seduced by the excitement of  Parisian nightlife and leaves his home to enter a dark and dangerous world of crime and murder, and the second about a poor blind man who takes care of a neglected young girl.  In the role of the blind man, Schreck's tenderness with the child, as well as his fear and helplessness was far removed from his role in Nosferatu, displaying the full range of his dramatic ability. 
Schreck teamed up with F. W. Marnau for a second time in 1924 in Die Finanzen des Grossherzogs (The Finances of the Duke).  The film was Murnau's only attempt at comedy and he often criticized it as being his least favorite film.  Schreck had only a small role of a political enemy of the Duke.  However, what is most peculiar about this film is that the star was Alfred Able, the man rumored for decades to be the real Max Schreck!  Seeing Able and Schreck on screen together proves that they were, indeed, two separate individuals.
Also noteworthy, yet often overlooked, was the fact that Max Schreck had one of the staring roles in 1928's Rasputins Liebesabenteuer (Rasputin the Holy Sinner).  Although historically incorrect and filmed with a leftist slant, Rasputins Liebesabenteuer was the first film depicting the story of the notorious villainous Russian holy man.  Yet while Schreck would have made a great Rasputin, he was oddly cast in the role of Tsar Nicholas II.  Thus Schreck wasn't only the first man to portray Dracula, but the first actor to play the doomed Russian Tsar.
Little is known about the majority of Schreck's sound pictures, but two exist.  1933's Der Tunnel, telling the story of the construction of a tunnel under the ocean that connects Europe with America, and a 1935 boxing picture called Knockout only featured Schreck in minor parts.  However, during the 1930's Schreck primarily was active in the theatre again.  The theatre was where his heart laid, and where, like most actors, he created his craft.
It was after a performance as the Grand Inquisitor in a production of Don Carlos that Schreck complained of not feeling well and left the theatre to see a doctor.  The doctor immediately sent Schreck to a hospital but it was too late.  The next morning, on February 19th, 1936, Max Schreck died of a heart attack.  He was 56.  Schreck was buried in his home city of Berlin at Wilmersdorfer Waldfriedhof.   He never rose from the grave.
Despite the fact that we can piece together a history of his career, as a man little is recorded about Max Schreck's personality and we can only make guesses from what has been recorded.  He was said to be a very loyal man and a bit of a loner with a dark sense of humor.  He loved to play odd roles, which is seen by the parts he portrayed on screen, and was prone to taking long walks alone in the woods.  Little else is known about Max Schreck.  Time has stripped all recollections of Schreck as an individual.  However, while we may never know the man, we'll never forget his monster.  Max Schreck's famous portrayal of Dracula has become an iconic image in the history of horror.  He has been reproduced as action figures, dolls and on shirts, posters, mugs, coaster sets and anything else you can market.  Furthermore, he has been payed tribute to by Karl Kinski in Werner Herzog's brilliant 1979 remake of Nosferatu, as well as portrayed by Willem DaFoe in his Academy Award nominated performance in Shadow of the Vampire.  While we may never truly ever know Max Schreck, he'll continue to stay in the nightmares of film fans for eternity.