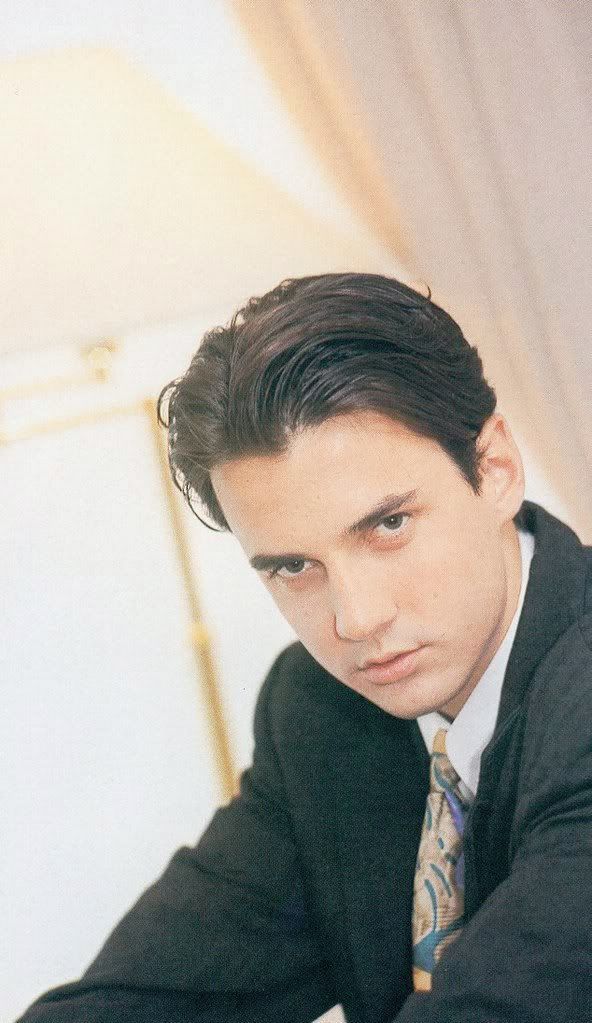 Tommy Page won't return my e-mails.
That's right!  Tommy Page.  Idol of millions world wide.  One of the most influential musicians of the last twenty-five years.  The man responsible for the music that we all love.  He will not return my e-mails.
Wait.  What's that?  Who is Tommy Page?  You mean…you don't remember him?
Well, I kind of forgot about him too, but I wish I hadn't. The guy has chops and he is possibly one of the most talented teen idols of the 1990′s.  Let me explain it to you.
You see, not long ago when doing a music project I was required to find some music by the legendary boy band The New Kids on the Block in which I came across a little song called "I'll Be Your Everything" sang by a kid named Tommy Page and accompanied by those five Blockheads from Beantown singing background.  The song brought me all the way back to 1990.  I was an awkward fifteen year old in Junior High and scared to tell any of the kids that I actually liked that song in fear that I'd get the snot kicked out of me in the halls.  It was one of my favorite songs.  Seriously.  I hadn't though about that song for years, but Tommy's voice and the melody brought me back.  Yeah.  What a great tune!  Suddenly I remembered Tommy Page!  But what fascinated me the most was why I had forgotten all about him.  Was he all that forgettable?  Well, once you step onto the pop culture journey, your there forever.  It was just a matter of looking for him.   So I decided to find out what was up with Tommy Page.  I mean, a guy who was part of the pop culture community during the beginning of the 1990's who was so closely connected to one of the most successful boys band in the history of music must have a few interesting stories to tell!  Finding contact information for him was easy through his official web-site, but as I e-mailed him over the years with interview request after interview request, Tommy Page never once wrote me back.  Thus, realizing that Tommy was probably not ever going to be in touch, I decided that it was time to do my own investigation into the reclusive Tommy Page, only to find a few surprising things myself.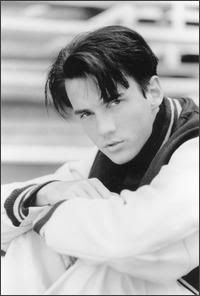 Don't feel bad if you forgot who Tommy Page was because it seems like he doesn't want to be remembered!  It's true! Despite a lavish official web-site, little information is offered on Tommy and his life, and it hasn't been updated in years.  In fact, none of the Tommy Page fan sites offer information and even the best sites have lay dormant for five or more years.  Even interviews with Tommy say little more then I love my fans, I am not doing any public performances and, most importantly, I will not be recording any new material!  Even his wikipedia entry is a mess.  The guy doesn't even have a greatest hits album listed on Amazon!  Tommy Page has turned his back on fame, although not necessarily his fans.  It's almost like he doesn't want to be a player on the pop culture journey.
But does that make Tommy Page a failure?  Oh dear no friends.  Far from it.  In fact, I wasn't being snide or sarcastic in my statement above.  Tommy Page IS an idol to millions worldwide.  Tommy Page IS one of the most influential musicians of the last twenty five years, whose style has shaped the look and sound of today's easy-listening and pop market.  Tommy Page IS responsible for many of the hit makers that have some of the strongest fan followings today.  Furthermore, Tommy Page has helped pave the way for today's male crooners.
Tommy Page is a legend in his own time.  We just forgot about him.
Come with me and remember Tommy Page as:
CONFESSIONS OF A POP CULTURE ADDICT PRESENTS
TOMMY CAN YOU HEAR ME?: 
REMBERING TOMMY PAGE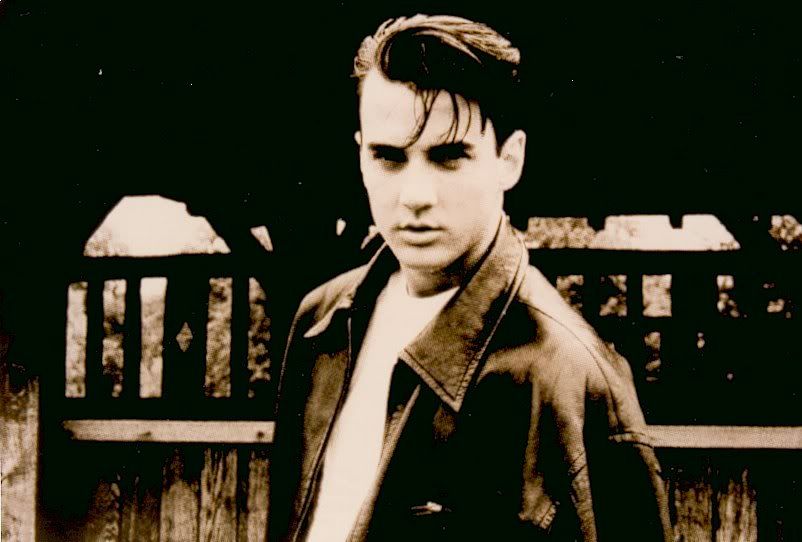 Now that I've sparked your memory I'm sure lots of you probably remember Tommy Page.  Perhaps his picture was on the back of a 16 Magazine pin-up of Kirk Cameron that you had hanging on your bedroom wall, or maybe you saw him as an opening act when you went to see the New Kids in concert.  Or perhaps you remember that "classic episode" of Full House  in which Tommy Page messed with the Tanner sister's heads.  Or perhaps…just perhaps…you actually ARE an old school Tommy Page fan who never got over your undying love for him (and if that's the case, if Tommy goes missing anytime soon I'm sending the cops to your place to look for him).  Whatever the case is, Tommy Page's story is a true case of luck, rises, falls, and reinvention all its own.
Tommy Page's story starts in a high class Manhattan night club called Nell's where Tommy, only nineteen at the time, was working his way through college as a coat check guy.  A talented pianist and sensitive crooner, the good looking New Jersey native used his job as a way to meet many of New York's powerful music executives.  Making a demo Tommy would try to pass his tape on the clubs cliental.  Eventually it worked, and Tommy gained the attention of record producer Mark Kemmins who was working with Madonna, who brought Tommy's demo to Sire Records president Seymour Stein.  Stein and Kemmins were impressed by what they saw and heard so they signed Tommy up to Sire records and Tommy's first album was released in 1988, producing the hit song "A Shoulder to Cry On."  Remember that song? Maybe not.  It didn't sell at all in North America but it was a HUGE hit in Asia!  I mean we can never predict what the Asian market will like.  This is the country where Alyssa Milano was a pop star and Jimmy Osmond's "Long Haired Lover From Liverpool" is still on the charts.  Anyhow, as a result of Tommy's international appeal Sire gave him a second chance with another album called Republic of Idols in 1989.  Once again, Republic of Idols sold in Asia, but Tommy wasn't making any headway in the US.  Tommy's future in the recording industry was looking mighty grim.
That's when lady luck found Tommy Page, and it came in the form of a limo ride with boy band pioneers The New Kids on the Block!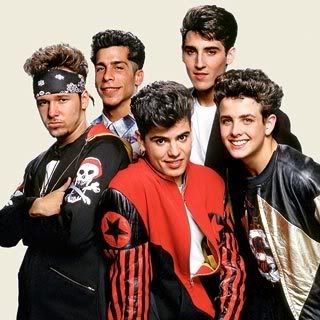 The year was 1990 and we couldn't get away from the NKOTB.  They were everywhere!  Magazine covers, music videos, collector dolls, comic books, lunch boxes, T-shirts and everything in between.  Every teenage girl in the world loved them, every teenage boy in the world loathed them and music aficionados truly believed that legitimate music was dead.  Yet it didn't matter if you loved them or hated them, the bottom line was that everything the NKOTB touched turned bright gold, and when Tommy Page stepped out of the limo on that fateful night he was the new golden boy!  Impressing the NKOTB, Donnie Wahlberg (the bands rebel without a clue) stated that they were going to give "T" a number one song.  Jordan Knight (the sensitive one) had written a song called "I'll Be Your Everything" but producer Maurice Starr felt that lyrics like "I'll be your lover/and I'll be your best friend" was too mature for the pre-teen fans of the group and the New Kids were not able to record it.  However, Tommy Page, who was being sold to the older sisters of the New Kids fans was just the guy to record the song!  Tommy went into the studio, but he was joined by some very special backup singer.  None other then Donnie, Jordan and their bandmate Danny Wood (the ugly one which nobody liked).  Being released as the first single from Tommy's third album Paintings From My Mind, "I'll Be Your Everything" was credited as being by Tommy Page featuring the New Kids on the Block.  As a result "I'll Be Your Everything" flew right to the number one spot on the Billboard Charts!  As I said, anything featuring the New Kids turned to gold!  As a result of the success of the song, Tommy Page was hired as the opening act for the New Kids on the Block's Step By Step tour, which was the biggest tour of 1991.  With thousands of fans turning up to see the NKOTB worldwide, a whole world of girls fell in love with Tommy Page.  Sure, he wasn't as popular as the New Kids, but he got his share of the lovin' to.  It was kind of like this.  If the NKOTB were David Cassidy, Tommy Page was Bobby Sherman.  Dig?
So if thousands of girls world wide were swooning over Tommy then what happened?  Well, the time just wasn't right.  While the younger girls wanted the cartoonish New Kids with their rat tails and over the top fashions, Tommy had the class and the sex appeal aimed towards the older girls.  He had a sensible haircut, dressed in sports jackets and silk shirts and instead of white funk; his music was more of a cross between Frank Sinatra and Air Supply.  While the New Kids were boys, Tommy Page was…well….a mature older boy!  Yet Tommy Page wasn't without his own rivals for the heartstrings of America's older teenage girls.  The year "I'll Be Your Everything" hit the charts television mogul Aaron Spelling unleashed the 1990's two leading teen idols onto the unsuspecting world of hormone ridden girls – Jason Priestly and Luke Perry.  Priestly and Perry fit the gap and there didn't seem to be any room to wedge in Tommy.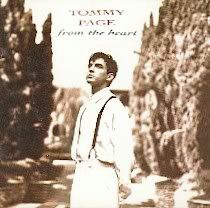 But what about the New Kids?  I mean, Perry and Priestly weren't hanging out with the New Kids.  Couldn't that save Tommy Page?  Well there's this little thing called over saturation…aka too much of a good thing is bad.  By 1992 everybody was sick of the New Kids.  Even the fans were getting pretty tired of the whole hullabaloo and with little real talent to back up their popularity a backlash occurred, turning everything that the New Kids had turned to gold into rust.  Soon the magazines, t-shirts, collector dolls, comic books and lunch boxes were found sitting in thrift shops and garage sales, and Tommy Page's career was sitting there amongst them.  Tommy Page's fourth album From the Heart didn't produce a follow up hit for the singer, and Warner Brothers music ended his contract, putting it in the trash with all the boxes of New Kids crap that was being taken out to the dumpster.  Thus Tommy Page's story ended…and we all forgot him.
Or so we thought.
You see, Tommy may have been deemed a one hit wonder in North America, but he still had Asia.  I mean, those kids just LOVED him over there.  A fifth album that almost never saw the light of day was released by the Japanese division of Warner Music in 1992 and it went right to the top of the Asian charts.  Tommy was not gone yet, and for the rest of the decade Tommy concentrated on releasing CDs and touring in Asia where he remained to be, just as I said, an idol of millions.  While we all forgot about Tommy Page he was still tugging on the heartstrings of millions of Asian girls.  In fact, Tommy went on to release another three albums in Asia, with his final CD being 2000's Ten Till Midnight.  Oddly enough, Ten Till Midnight was only available in North America by writing to his brother through his web-site and getting it directly from him.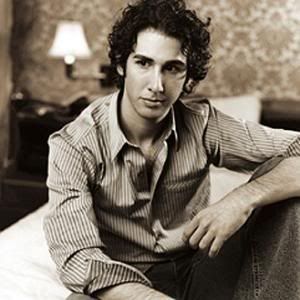 And then Tommy Page stopped recording.  In fact, through my research Tommy is very very adamant in letting fan know that his days as a pop singer are over.  He has no interest in touring, doing public appearances or interviews.  In fact, he has become rather reclusive and mysterious.  Why?  Well in recent years Tommy has started to work on the other end of the music industry as the Vice President of Warners  A&R department.  Funny how that happened!  And who has he been grooming?  Well would it be any surprise to you if I said Josh Groban and Michael Buble?  I mean, just look at the sound and the style of these two mega stars!  Can you not see Tommy Page's influence stamped all over them!  Artist like Groban and Buble are keeping Tommy's style of fashion and music alive.  Perhaps it's fair to say that Tommy Page was just a little ahead of his time.  Furthermore, Tommy is working closely these days with High School Musical star Ashley Tisdale, who is one of the world's most popular young stars.  I said it once and I'll say it again.  Tommy Page is responsible for the music we love.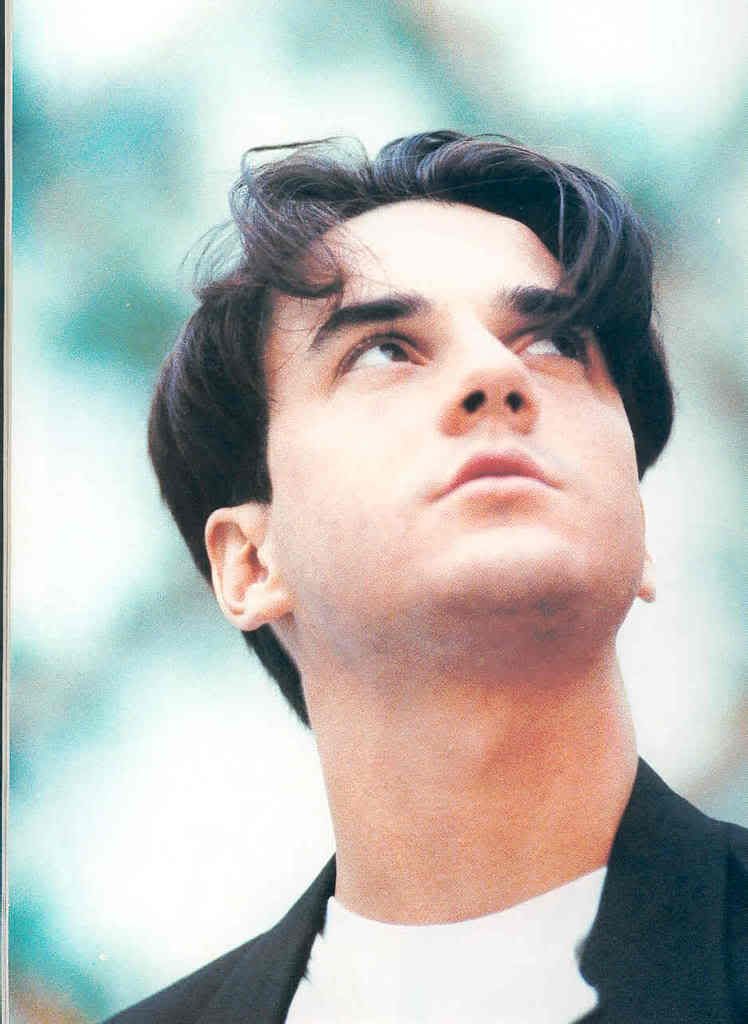 So no wonder Tommy Page won't return my e-mails.  Clearly he is to busy shaping the music industry then to reflect on his own career.  Possibly it is fair to say that Tommy Page rather look forward then look back, and perhaps it is his desire for music to evolve and for the next generation of musicians that he is dedicating his life to developing to find success that Tommy rather that we all forget his moment at the top.  Perhaps he lives through their success, much like a stage parent who grooms his children and helps them find the stardom they never knew.  Yet does this mean that Tommy doesn't have a story to tell?  No it does not.  Tommy lived during a unique era in music industry.  That transitional period when fun music died, only to be replaced by the angsty sound of the lost generation's grunge music.  It is a pity that Tommy is so reluctant to let us in on that story.  Perhaps we'll never know what Tommy saw or everything he did, but obviously it was influential in paving the way for the new face of music.
So Tommy.  If you ever wanna tell us your story you know where to reach us.  Have your people call our people.  Seriously.  There's a world out there that loves you Tommy Page!