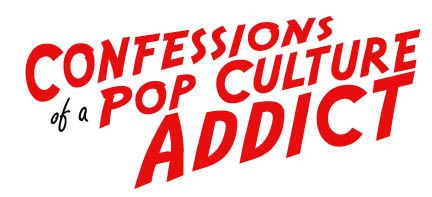 REMEMBERS
ANDY HALLETT
1975-2009
On March 29th the Whedonverse, the pocket of pop culture devoted to the programs of TV producer Joss Whedon, suffered a great loss.  Actor Andy Hallett, who for four years played Lorne the singing demon on the cult hit Angel, died from heart failure in a LA hospital.  Only in his early thirties, Andy's death was a tragic loss which barely went noticed.  He wasn't one of the best known actors of all time, and because his face was altered so drastically under heaps of prosthetics and make up on Angel, even his fans rarely recognize him. Thus, with only a number of credits under his belt, the world lost a great talent that we barely got to know.  However, for fans of Buffy and Angel, Andy Hallett was loved and his death is a tremendous shock.
Andy Hallett was seriously one of those rare lucky individuals that just fell unintentionally into the pop culture journey.  Gifted with a powerful singing voice, the shy Cape Cod native would never have sung publicly if it hadn't been for soul legend Pattie Labelle.  Attending a performance of the former disco diva in Boston, Labelle invited concert attendees on stage to sing Lady Marmalade and fate lead Labelle to Andy as she dragged him on stage.  In front of hundreds of spectators Andy finally found his first opportunity to let the world know the power of his golden throat when he brought down the house.  From that moment on the world would never stop listening.  Andy would later pay tribute to Labelle and that important moment of his life in an episode of Angel.  Yet singing would bring him more unintentional luck years later.  After moving to LA to work as a production assistant, Buffy the Vampire Slayer creator Joss Whedon, who was a relation of a friend of Andy's, saw Andy singing karaoke in a run down bar.  Andy's performance inspired Joss to create the character of Lorne – a green skinned, red eyed, horned demon who can read the future through the singing of others.  Joss wasn't about to just hand over the part to Andy, who hadn't had any experience acting or even an agent, but encouraged his to audition.  After numerous auditions Andy managed to get the role.
Now seriously, Lorne was sort of a stupid idea.  With his flashy suites, razzle dazzle personality and tendencies to break out into Gloria Gaynor and Diana Ross solos, Lorne had the potential to become the Whedonverse's Jar Jar Binks.  However, in the role Andy brought a good natured and high energy presence of fun that Angel desperately needed.  Andy quickly became the Ernie to David Boreanez's Bert.  Beloved by the cast, crew and fans, Lorne quickly became one of the most popular characters on the program.  Only slated originally to appear in three episodes, Andy soon joined the cast as a regular cast member and as his role grew, Lorne became one of the more complex and three dimensional characters on the program.  Famous for being the Whedonverse's most sexually ambiguous character, Lorne began to show deeper sides to his character with a darker side to his optimistic front as he attempted to stay a pacifist in a battle between good and evil.  Andy may have entered show business as a singer, but he became one hell of an actor.  Andy's most famous character is no stranger to PCA and was covered in my article about fake  TV bands.  For more of my take on Andy's portrayal of Lorne read TV Tunes Part 2:  1980 to 2008.
Now I can't say that I ever knew Andy personally, but I did have a brief encounter with him at an autograph show in Toronto in 2002.  Obviously, without the three hours worth of makeup that hid his real face to the TV audience, I didn't recognize Andy at first.  The thing I remember most about Andy was his smile, which had this ability to light up an entire convention hall, and the fact that he was wearing dark shades indoors.  According to Andy he had been hosting and acting as a guest judge at a karaoke contest in downtown Toronto and had a bit too much to drink the night before and the bright lights of the hall were hurting what he described as "blood shot eyes."  What I did recognize though was his voice.  It was that distinctive voice from Angel that had a certain warmth and melody in it, even when he wasn't singing.  Andy signed a photo of Lorne for me and we wished each other well.  I doubt I made much of an impression on Andy beyond one of the many hundreds of people lined up to meet him that day, but Andy made an impression on me.  It was obvious that Lorne and Andy were one of the same.  When I meet many celebrities I find that they are not at all like their characters, but although his skin wasn't green and he had no horns, meeting Andy was like meeting Lorne himself.
Only leaving us with a handful of roles outside of Angel, Andy was one of those talents that probably never saw its full potential.  His life was cut to short to achieve the long career that he should have had.  However, it's too late to wonder about what his career could have been.  Just as luck put him in the right bar singing the right song at the right time, luck brought Andy into our lives.  Through his humor, his energy and, most importantly, his music, we were given a gift by having Andy Hallett brought to our lives.  The truth is, good things happen to good people.  While he was alive Andy had so much goodness brought to his life, and succeeded in creating a memorable body of work that will be remembered and cherish by fans forever.  He achieved more of a legacy in his short time then most achieve in a lifetime.  Andy's career was a gift, and the tragedy of his death shouldn't outweigh the success of his life.  While Andy may not be with us anymore, remember that music is forever, and somewhere out there Andy Hallett's golden voice is still singing on.
POP CULTURE NOTE: For more on Andy Hallett I recommend reading Erin Feeney's touching tribute at http://21pimlico.com/wp/?p=245.  As someone who didn't know Andy I can only say so much, but Erin is able to say so much more.