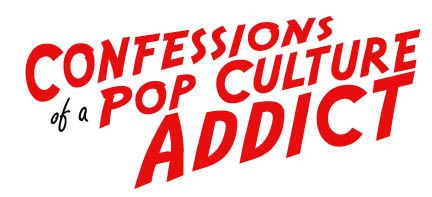 REMEMBERS
BUDDY EBSEN
1908 – 2003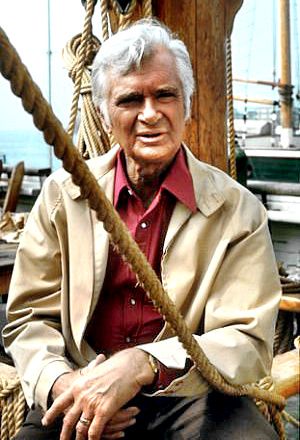 Some actors seemed to have been old forever and never die.  You just expect them to outlive us all.  That was always the case of Buddy Ebsen.  Multiple generations saw Ebsen as being a patriarch figure, and a throwback to a lost generation, but as the generations that grew up with him grew old thesmelves, Buddy Ebsen still persisted and was always there as a soft spoken and wise presense on the pop culture journey.  He just seemed to have been around forever, and it seemed like he would be there when we were long gone.  However, last week Buddy Ebsen's story ended.  On July 6th, 2003 Buddy Ebsen passed away at the age of 96.  Come and listen to the story of a man named Buddy…
Of course the world will always remember Buddy Ebsen as the wise, yet naive Jed Clampett from The Beverly Hillbillies.  However what may not be known by most, is that Buddy Ebsen had a very long and illustrious career in Hollywood that went far beyond his famous role of the Tenesse oil man.  Buddy started his show business career in the 1920′s as a song and dance man.  He and his sister Velma worked both the vaudeville circuit and Broadway as a successful dance team.  It was this way that they were signed by MGM studios as a pair of dancers for The Broadway Melody of 1936.  Afterwards Velma retired but Buddy was back for The Broadway Melody of 1938 dancing with a very young Judy Garland.  Buddy's big break came when he was cast along side Shirley Temple in Captain January.  However, soon afterwards Ebsen would lose an important role that would have been a major step toward solidifying his place in pop culture history.
In 1939 Ebsen was cast as the original Tin Woodsman in The Wizard of Oz.  However, as a result of an allergic reaction to the aluminum powder used in the makeup, Ebsen was hospitalized for weeks.  Due to this hospitalization, Ebsen's scenes were scrapped and the role was recast with Jack Haley in the part.  Scenes with Ebsen as the Tin Man still exist and were featured in the special features section of the current release of The Wizard of Oz DVD.  Furthermore, some parts of the soundtrack still feature Ebsen's vocals, and not Haley's, such as on the We're Off to See the Wizard numbers.
For nearly twenty years after The Wizard of Oz disaster, Ebsen's career floundered due to being blackballed by Louis B. Mayer over a contract dispute.  However, in 1954 Walt Disney cast Ebsen as Fess Parker's sidekick Georgie Russell in his  hugely successful Davy Crockett series.  Ebsen made two Davy Crockett pictures as Russell.  The role of rustic Georgie Russell was what introduced the world to the Appalachian roles that Buddy Ebsen would become most connected with in the years to come.  One of the most popular franchises of the 1950′s, Ebsen became a regular in Disney's frontier films, and was featured as Darlene Gillespie's father in the first Mickey Mouse Club serial Corky and the White Shadow.
But the best was yet to come when he recieved the heartbroken and sympathetic role of Doc Golightly in the blockbuster 1961 Audrey Hepburn vehicle Breakfast at Tiffanys. Ebsen played a country veterinarian with a shocking connection to Audrey Hepburn's Holly Golightly that seemed touching, yet revolting all at the same time.  From his first line to George Peppard, "Son, I need a friend," he brings a certain amount of raw heartbreak to the screen.  Almost every moment he appeared on the screen, audiences had their heart is being ripped from their chest despite the fact that they kenw that Buddy Ebsen was clearly the wrong man for the much younger Audrey Hepburn.  It really is Ebsen at his very best.
It was through his performance in Breakfast at Tiffanys  that Buddy Ebsen was approached to play Jed Clampett on The Beverly Hillbillies - the hillbilly who struck oil (black gold, Texas tea) and moved his family to Beverly Hills.  Although it was deemed silly by critics when it first aired, The Beverly Hillbillies was the most popular television programs of the 1960′s, and still holds the record for having the highest rated single episode in television history.  What Ebsen provided was the calm voice of reason through the insanity of the series. While he usually didn't understand the world around him, Jed Clampett's clear and simple thinking usually made more sense than the more sophisticated characters from high societyBut those were the kind of roles Buddy Ebsen played – soft spoken and genuine characters. The irony is that Ebsen had considered retiring from show business before Jed Clampett came along but Ebsen played the role for eleven years thus sealing his position in pop culture history.
After the end of The Beverly Hillbillies Buddy Ebsen was back for another long term series, but this time something like he had never done before.  In 1973 Ebsen teamed up with Lee Merriweather for the crime drama Barnaby Jones.  Ebsen played a retired PI who comes out of retirement to avenge his son's murder and take over the detective agency.  Barnaby Jones was a detective with the same laid back sensibility that Ebsen brought to all his previous roles.  Barnaby Jones would last seven years.  Oddly enough, Ebsen's last screen appearance was playing Barnaby Jones, at the age of 85, as a cameo in the ill fated The Beverly Hillbillies movie in 1993.
Throughout the 80′s Ebsen stayed active in Hollywood, most notably becoming a regular in the crime drama Matt Houston in the mid 1980′s.  He finally retired from show business in 1990.  By then he was well into his eighties.
Buddy Ebsen was a very talented character actor who lived a long and rich life.  He died in  Torrence, California from pneumonia at age 96.  Whether playing a hillbilly or a cop, a veterinarian or a dancer, Buddy Ebsen will be remembered for his humble smile and the gleam in his bright eyes.