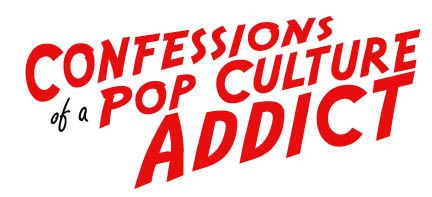 REMEMBERS
 

EVEL KNIEVEL
1938 – 2007
This week the world lost a true pop culture original.  Yesterday I  was saddened to hear about the death of Richard "Evel" Knievel, who did not die in a fiery crash or on the back of a stunt cycle, but lost a battle with diabetes.  Peronsally  my most vivid memories of the famed stunt man was not on television watching him jump cars and sharks and canyons and such.  No.  It was playing with the Evel Knievel action figure and stunt cycle set.  It was the greatest toy ever!  You had this Evel Knievel figure, and you put him on his bike, and you put it on the "gyro charger" and revved it up and let it loose, which propelled the stunt cycle over ramps and through rings of fire and over multiple Hot Wheels cars and whatever other death traps your young mind could come up with.  It really was one of the great toy products of the 1970s and every kid had to have one.  Unfortunatly I didn't actually own one because my parents didn't give into my every whim.  However, I know  my cousins Mark and Mike had one and happy childhood memories were spent at their house playing with it!.    
Starting his career as a motorcycle daredevil in 1966. Evel Knievel made headlines and became a household name, a hero to millions of kids worldwide, as well as a major pop culture icon throughout the 1970′s by putting his life on the line, not to mention coming very close to losing it on multiple occassions, by jumping everything from cars, to bushes, to rattlesnakes, to sharks (long before Fonzie ever did it) on shows such as ABC's Wide World of Sports, The Tonight Show and throughout stadiums all over North America.  In an era when men were still cocky, macho studs, and before the 1980′s sensitive male took over, Evel Knievel replaced John Wayne as the symbol of heroism.  He was the last of the old school men and little boys wanted to be just like him.  I mean, sure, our fathers paid the bills, gave out good advice and may have gone and throw the ball around the yard with us once in awhile, but could he jump the mighty Mississippi river on a stunt cycle?  No sir, he could not!  That's what we had Evel Knievel for.  He  was the hard living tough guy who feared nothing, laughed in the face of pain and spit in the face of danger with a glint in his eye and through gritted teeth.  Some people would call him insane for the dangerous stunts he did, but to millions of kids growing up in the 1970′s, Evil Knievel symbolized bravery and confidence.  He thought he could do anything, and when he couldn't do it, in which case he suffered multiple concussions, broken bones, not to mention a report once from doctors telling him he'd never walk again, Knievel would make a full recovery, get himself back up on that bike, and do it all over again.  Sure, some people could call it stupidity, but, dammit, he was so frikkin' cool! 
However, a closer look at Knievel's life shows a man that was anything but a hero.  Failing in everything from creating his own hockey team, to selling insurance, Knievel decided to do deadly stunts on his motorbike then actually hold down a real job.  His past was littered with black marks including poaching, burglary, alcoholism, domestic abuse, not to mention the savage beating of his promoter Sheldon Saltman with an aluminum baseball bat in 1977 which landed Knievel in prison for six months.  Yet, in the 1970′s we didn't analyze or question our heroes like we do today.  We didn't care about what guys like Evel Knievel did in their personal life.  We were more concerned with if he was going to manage to clear 19 cars or not!  Yet, despite his violent past, in April of this year Knievel publicly converted to Christianity,   Appearing on an episode of The Hour or Power, Knievel professed his faith in Jesus Christ.  Perhaps this gave him comfort, as well as a sense of redemption, in his final months.
Over his time in the spotlight, Evel Knievel came close to losing his life many times.  It was as if he had made some kind of pact with the Grim Reaper to let him live, and spend his time collecting the souls of the stupid kids world wide that were trying to copy his stunts at home.  Evel Knievel was truly living on borrowed time.  However, the 69 year old daredevil was suffering of diabetes and pulmonary fibrosis which is what finally killed him.  Thus ends the life, and the story, of one of the most colorful members of our pop culture journey, and the type of reckless bravery that we'll never see in a man again..