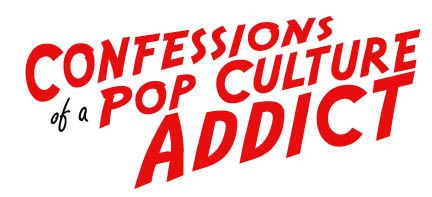 REMEMBERS
FESS PARKER
1924 – 2010
Fess Parker helped shape the cultural landscape of the 1950's, earning his place amongst giants like Elvis Presley, Marilyn Monroe and Frank Sinatra. Dressed all in buckskin and donning a coonskin cap, Fess Parker portrayed legendary American hero Davy Crocket for Walt Disney between 1954 and 1955, becoming a national hero himself and creating one of the biggest franchises of the era. But with the passage of time and the growing cynicism of American youth, his stardom faded to merely a shadow. On March 19th, 2010 Fess Parker died at age 85, leaving him to explore a different kind of frontier beyond our imagination.
Just like Davy Crocket, Fess Parker had his own series of true life adventures long before he got to Hollywood. Raised in San Angelo, Texas, Fess Parker enlisted into the US Air Force during World War II, but was unable to fit in the airplane cockpits due to his height. As a result he switched to the Marine Corps and was sent to the South Pacific to fight the Japanese only weeks before the bombing of Hiroshima. Returning from the war, Parker enrolled into the University of Texas where he studied history and played football. It was there that, during a confrontation during an auto accident, Parker was stabbed and was forced to spend months in rehabilitation, prematurely ending his sports career. It was also at the University of Texas that Fess Parker met Oscar nominated actor Adolphe Menjou who encouraged him to take up acting, convincing Parker that he had the roguish looks to make it in Hollywood as a leading man. Taking Menjou's advice, Parker moved to the University of Southern California upon graduation where he received his masters degree in theatre history. With Menjou introducing Parker around town, Parker began to receive minor acting parts. His first uncredited role was in Jimmy Stewart's 1950 comedy Harvey where he performed the voice of Leslie the Chauffeur. Parker's real film presence would not be seen until 1952 when he appeared in a series of films, primarily Westerns and usually uncredited, including Wild Frontier with Joseph Cotton and Shelly Winters, No Room for the Groom with Tony Curtis, and Springfield Rifle with Gary Cooper.
It was by doing a one day shoot for the 1954 sci-fi B movie Them! that Fess Parker received his big break. Starring James Arness, Them! was about giant insects roaming around the California desert and featured Fess Parker as a pilot who is thrown into an insane asylum when he claims that flying bugs had downed his airplane. Them! became a drive-in theatre classic, but had far more powerful viewers than just the teenagers who were necking in cars with the film as a backdrop. Them! was brought to the offices of Walt Disney, who was looking for an actor to play frontier hero Davy Crockett on his anthology series Disneyland. Disney had James Arness in mind for the role, and wanted to view Them! to see if Arness fit his vision. Disney quickly changed his mind when he saw Fess Parker's performance. He was impressed by the way the actor played a man who could not be swayed by his beliefs, despite his dire situation. Disney had Parker brought in to see him, and the pair met for only a matter of minutes. Weeks later Parker was contacted by his agent who informed him that he won the role of Davy Crockett over James Arness, Buddy Ebsen and George Russell.
He was about to find his way onto the pop culture landscape, but he had no idea of the impact that he was about to make. Fess Parker made his debut as Davy Crockett on December 15th, 1954 in Davy Crockett: Indian Fighter. A month later he reprised the role for Davy Crockett Goes to Congress and later Davy Crockett at the Alamo. The audience response was thunderous. For a post war America that was obsessed with stories of the old west and the American frontier, Davy Crockett became the embodiment of American heroism. Proud, smart, rugged and tough, Davy Crockett was mythical enough to be a hero, and human enough for children to aspire to become. With Disney's cunning sense of business backing the character, Fess Parker suddenly became an idol to millions of children. Coonskin caps were sold by the truckloads and became a clothing staple for little boys growing up in the 1950's. Parker quickly found his image on picture books, toy guns, lunch boxes, comic books, and any other product that Disney could put Davy Crockett on. The three episodes of Davy Crockett were quickly packaged together for a big screen release under the title of Davy Crocket, King of the Wild Frontier for the summer of 1955 and the theme song to the series, The Ballad of Davy Crockett, as sung by Bill Hayes, soared to the top of the Billboard charts for four weeks between March and April of that year. Fess Parker quickly joined the likes of Roy Rogers and Superman as being one of the top idols of American children.
But his alliance with Walt Disney would have its drawbacks. Realizing that he was in control of a bankable star, Walt Disney refused to let Parker out of his contract nor lend him out to other studios. As a result Parker was forced to walk away from roles in The Searchers with John Wayne and Natalie Wood and Bus Stop with Marilyn Monroe. Instead, he was forced to make even more frontier based productions for Walt Disney where he played basically the same character. Due to public demand, and despite killing Davy Crockett off in Davy Crockett at the Alamo, Parker was back in the role for two more episodes of Disneyland in 1955. However, the majority of the Parker's Disney films were forgettable, with the exception of 1957's Old Yeller which hit an emotional nerve with audiences, making it one of the most beloved family films of all time.
Becoming a victim of typecasting, Parker went back to the theatre where he gained rave reviews in a stage version of Mr. Smith Goes to Washington. The production was brought to television for a twenty five episode series in 1962. Although Disney's interest in the Davy Crockett franchise was waning, Fess Parker was unable to break out of the stereotype he was stuck in. Thus, he decided to embrace America's image of him, and with his contract with Disney completed, took the role of another American frontier legend, Daniel Boone, for a long running weekly NBC TV series from 1964 until 1970. Although the series ran longer than Davy Crockett, Daniel Boone never made the same cultural impact as Parker's Disney work. By the time Daniel Boone premiered, the series was already a throwback. With American youngsters emulating their counter-culture older siblings, and idolizing the likes of the Beatles and the Rolling Stones, Fess Parker's appeal had passed.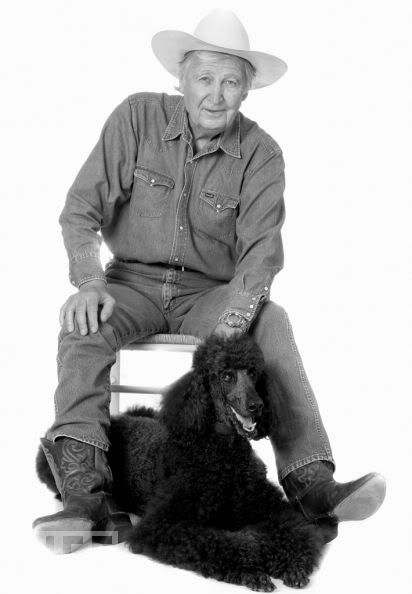 Where Parker did find a unique following was amongst troops fighting in Vietnam. Having grown up with Fess Parker as their example of American bravery, Fess Parker became a symbol of heroism to men fighting in a senseless war, and Parker made a series of trips to visit American troops where he provided an honest sense of inspiration to men who were questioning what heroism was all about.
After Daniel Boone wrapped up in 1970 Fess Parker was offered the title role of Sam McCloud in the crime drama McCloud, but he passed the role to Dennis Weaver and decided to retire from acting to pursue real estate. However, Parker would take one last stab at television in 1974 where he played a widowed father of three daughters in the ill fated sit-com The Fess Parker Show. The program was quickly cancelled and Fess Parker never acted again, devoting his time to his budding real estate empire, as well as his vineyards. Purchasing 1500 acres in Los Olivos, California, Parker spent much of his retirement as a notable and respected winemaker, winning numerous awards. With a golden coonskin cap adorning the label of each bottle, The Fess Parker Family Winery and Vineyards has become a family industry, with Parker's son Eli acting as president and director while his daughter Ashley is in charge of marketing and sales.
Out of the public spotlight for decades, Fess Parker died quietly at home in Santa Yanez, California, not far away from his winery. Sadly, his death was on his wife Marcella's 84th birthday. The two had recently celebrated 50 years of marriage.
A fitting tribute from one screen hero to another when film icon and governor of California Arnold Schwarzenegger issued a statement saying, "Fess Parker has been a role model and idol of mine since I first saw him on the big screen — he is a true Hollywood legend. As a talented actor and successful businessman, he was an inspirational Californian whose contributions to our state will be remembered forever."
Fess Parker's life and career is a testament to a more innocent time when heroes fought the frontier with not just a musket and a coonskin cap, but a keen sense of justice and a virtuous heart.