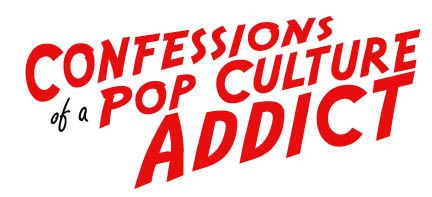 REMEMBERS
FRANK FRAZETTA
1928 – 2010
He was never the fan boy's artist. He never quite fit in with his contemporaries such as Jack Kirby, Steve Ditko or Joe Kubert. However, he remains to be one of the most inspirational artists that ever worked in the graphic art business. In the years that I have done interviews and talked with members of the comic book community, one name always seems to come up when discussing their primary influences – fantasy artist Frank Frazetta. Frazetta is not only one of the greats, but he is the man who inspired the greats. Starting in comics during the golden age of the genre, Frank Frazetta went on to redefine the art of the fantasy genre, single handedly creating the images and mythos that would be forever linked with sword and sorcery, and brought classically rendered oil paintings to the world of pop culture fandom. Frank Frazetta was more Michelangelo then Milton Caniff, and in the process set a new standard of excellence that most artist could never achieve. Unfortunately the mighty hand of Frank Frazetta will paint no more. Frank Frazetta died of a stroke on May 10th, 2010 in a Florida hospital at age 82.
Born in Brooklyn, New York to Italian immigrants, Frank Frazetta was the only son to a family of four children. Encouraged by his grandmother at an early age to draw pictures for her, which he was rewarded a penny for; Frazetta was quickly noticed by his teachers as being an artistic prodigy. At only eight years old Frazetta was enrolled into the Brooklyn School of Fine Arts where he was tutored by artist Michael Falanga who planned to finance Frazetta to go to Europe to further his study in fine art. However, Frank Frazetta had other ideas. He wanted to move into the world of comic books. Getting his first comic book job doing pencil clean ups for DC comic artist Bernard Baily on strips such as The Specter and Hourman in 1944 at the age of 14, much of Frazetta's early comic work is hard to pin down due to the fact that he was never given any sort of credit for his work. However, the first known piece of comic work that can be credited to the young artist was an eight page inking job on the only issue of Tally-Ho Comics.
Under the mentorship of Roy Krenkel, and teaming up with Art Williamson, Frazetta's talents began to be noticed by the comic book companies and he began doing primary art chores for a variety of publishers, most notably EC Comics and DC Comics, where he co-created the classic fan favorite The Shining Knight. Frazetta also worked on a number of various funny animal books which he signed by the pen name "Fritz."
Frazetta's real break came when his comic covers for the Buck Rogers comic was noticed by respected cartoonist Al Capp who hired Frazetta as his assistant for the classic Lil' Abner comic strip. While working for Capp, Frazetta drew his own newspaper strip titled Johnny Comet, and worked for a time with Flash Gordon's artist Dan Berry. Frazetta stayed with Capp throughout the turbulent 1950's when the comic book industry suffered at the hands of government investigations trying to link comics to juvenile delinquency. Frazetta left Capp in 1961 to develop the classic Playboy comic strip Little Annie Fanny with Harvey Kurtzman.
However, despite already having a successful career as a cartoonist, it was after doing an oil paining of Ringo Starr for Mad Magazine in 1964 that Frazetta's career began to change from "working cartoonist" to "legendary illustrator." The painting gained the attention of United Artists Studios who hired Frazetta to paint the poster for the 1965 Peter Seller's comedy What's New Pussycat? In a single afternoon Frank Frazetta reportedly made what he would earn as a cartoonist in a single year. United Artists continued to use Frazetta as a poster artist throughout the decade.
As his movie poster art became more and more popular, Frazetta was contacted by various publishing houses to do painted covers for their paperback adventure novels. It is these novel illustrations that created the classic images that Frazetta would become famous for. Illustrating the covers for Edgar Rice Burroughs's Tarzan and John Carter of Mars paperbacks, Frazetta's primary fame came from the series of covers he did for reprints of Robert E. Howard's Conan the Barbarian stories. Although the fantasy genre had existed for decades prior to Frazetta's illustrations, via his brush and imagination Frank Frazetta created the quintessential imagery that would be reused again and again in the fantasy industry. Half naked muscle bound barbarians wielding iron swords in fur shorts, scantly clad voluptuous damsels in chain mail bikinis, dark helmeted faceless warlords and ferocious razor teethed dragons and beasts would become Frazetta's defining trademark that would inspire, copied and parodied in everything from the original Star Wars movie poster, to Peter Jackson's Lord of the Rings films, to the Dungeons and Dragons phenomena. Frazetta's sword and sorcery paintings became burned in the public's collective subconscious and forever become the template for fantasy imagery.
In later years Frazetta occasionally did magazine covers, such as his famous covers for Eerie, Creepy, Vamperella and Marvel Comic's Conan magazine. He also sold his paintings for use on a number of album covers. However, due to his reputation and his financial gain, Frazetta was finally able to live the life as a working artist. In the 1990's Frazetta opened the Frank Frazetta Museum in East Stroudsburg, Pennsylvania where fantasy geeks and pop culture fans of all ages could go and see Frazetta's amazing creations for themselves. In 2003 Frazetta was the subject of Lance Lispiria's feature documentary Frank Frazetta: Painting with Fire. Meanwhile, his work was created into various types of marketed products from coffee table books and t-shirts, to action figures and statues.
Due to the fact that he was a commercial artist, Frank Frazetta may never appear in art textbooks as one of the 20th Century's greatest artists, but there is no doubt that he should be. His art inspired countless numbers of young artists, writers and film makers. He is one of the true artistic legends of the last hundred years, and no doubt will continue to awe and inspire people for generations to come.