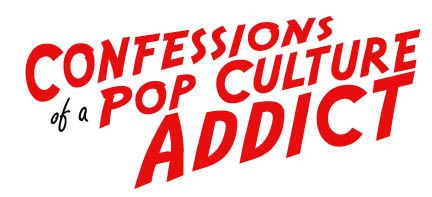 REMEMBERS
GARY COLEMAN
1968 – 2010
I want to escape that legacy of Arnold Jackson. I'm someone more. It would be nice if the world thought of me as something more. – Gary Coleman
He was a grown man in a child's body, and as a result went from being one of television's most precocious and beloved icons, to a bitter man full of anger and resentment towards the world. Perhaps the world loved Gary Coleman but, the sad truth is, he didn't love the world back. However Gary Coleman's difficult and often painful existance in this world ended on May 28th, 2010. Suffering head injuries from a fall outside of his Utah home, Coleman was taken off life support and quietly slipped away It may be hard to believe, but the cheeky looking boy who seemed to have fallen into the fountain of youth was 42.
Gary Coleman was never a brilliant actor but what he had that became so memorable was an expressive face. As Arnold Jackson on the classic sit-com Diff'rent Strokes he would mug through his lines for laughs. However, as he grew older, his expressive face gave away the anguish that burnt inside of him. As an adult Gary Coleman had an angry look in his eye. The years of exploitation and betrayal from his youth seemed to rest heavy on his small shoulders, and he longed to be taken seriously as a man, and to finally shed the shadow of Arnold Jackson that seemed to follow him. Gary Coleman had a case of typecasting in the worst way. He was not an actor that had gotten stuck in a character. He was not Superman or Gilligan or Maxwell Smart. To the public Gary Coleman WAS Arnold Jackson. It was his face, his eyes, his height and his color. Gary Coleman couldn't hide in obscurity or annonymity. He was a show business oddity that could be recognized instantly. Suddenly the $100,000 an episode for saying "What'choo talkin' about Willis" didn't seem all that worth it.
But then Gary Coleman never knew what it was like to have that money anyways. Although he was worth approximatly $3.8 million dollars during the 1980's, when he turned 21 he discovered that his adoptive parents, who managed his career, had spent his entire fortume. Gary Coleman was not their son but their meal ticket, and he never received a single cent of his own. The people who were supposed to love him and protect his interests had betryaed him and exploited him for their own personal gain. Coleman successfully sued his parents in 1993, but by 1999 he had declared bankrupcty. As a result, in order to put food on his table, Coleman was forced to work as a security guard in a mall and at a collectable shop. The kid who once won people's choice awards and hung out with everybody from Mr. T to Lucille Ball was now working menial jobs for minimum wage. No wonder Gary Coleman was so pissed off.
But it wasn't only his parents that let him down. The world around him seemed to be full of hard knocks and shattered dreams. His time on Diff'rent Strokes would grow bitter when his troubled TV sister Dana Plato committed suicide in 1999 after a sordid life of arrests, felonies, drug addiction, alcholosim and a career in pornography. His TV brother Todd Bridges would also fight drug addiction and serve jail time, although he managed to successfully pull himself back on his feet and rehabilitate himself. But the worst fate that Gary Coleman had was the fact that the world would not take him seriously. He became a TV punchline, and although he often played along in a self deprecating manner, there was always a cold look in his eye and a hardness in his voice. The plucky youngster of long ago was forever gone.
The true face of Gary Coleman came out to the public on an episode of MTV's reality show The Surreal Life in 2004. Leading a crew of celebrities, including Erik Estrada, Ron Jeremy, Tammy Faye Baker and Vanilla Ice, in working at a diner for charity, as the day wore on a clearily agitated Coleman began to have a melt down at the abuse of the celebrities and restaurant patrons who refused to take him seriously. When Todd Bridges showed up at the restaurant to lend his support Coleman angrily questioned his motives for coming. However, the final straw came when he was asked by the clebritiy stars to say "Whatchoo talkin' 'bout Willis" just once. Refusing to utter rhe phrase, Vanilla Ice grabbed the small man and held him over a deep fryer until he finally said it. In the end a furious Gary Coleman was seen walking into the night. Some saw it as being set up, but the fury in Gary's face was enough to see that the actor was emoationally and mentally on the edge. In the years to come the news was full of stories of Coleman's rages. From being arrested for punching a woman when he wouldn't give her an autograph to domestic disputes with his wife Shannon Price, it was clear that Gary Coleman had severe anger issues.
But what wasn't common knowledge was the fact that Gary Coleman wanted to die. It was reported in the last two years of his life Coleman had had two suicide attempts, and the EMTs had been at his home over twenty times. Gary Coleman never knew what it was like to live a normal life, and after a while he just gave up living.
Should we remember Gary Coleman as an unhappy and angry fallen child star or should we try to remember him forever as the pint sized Arnold Jackson? Truth is, Arnold Jackson died long ago, and to not acknowledge Coleman's real life plight would be a betrayal of his memory. As heart breaking as it is, perhaps Gary Coleman's story is another warning to the parents of children in show business today. It is a warning how fame and greed corrupts, and when the spotlight shines on you nothing will ever be the same. For me it will be hard to remember Gary as the young boy with the expressive face. For me I'll always remember Gary Coleman as a tragic figure who was lost on the pop culture journey.