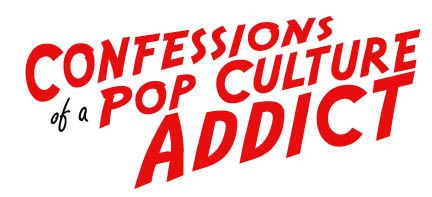 REMEMBERS
JAMES DOOHAN
1920 – 2005
Today I heard about the death of Star Trek icon James Doohan.  Now despite being confused for a Star Trek fan due to the fact that the series has had such a major impact on the pop culture sub-culture, I've never been much of a fan of the franchise.  However, I think I do have a bit of an insight into the kind of man that James Doohan was.  You see, I had a brief personal encounter with James Doohan five years ago in which I got a sense of his devotion to Star Trek fandom.
Now, it's no surprise where I met Mr. Doohan.  Yes, it was at a sci-fi/collectables show.   A crowd of about four hundred Star Trek fans assembled to get an autograph from the actor.  However, the line was moving very slowly.  The wait was turning into at least an hour or more for an autograph.  It was while in the line that I heard the news that not two weeks earlier James Doohan had suffered a stroke!  Now, you think that most people that had suffered a stroke would have cancelled such an engagement but here was James Doohan, in Toronto, signing autographs for a never ending line up of Star Trek fans.  All I could wonder to myself was why in the was he here?  Was he insane?  Did he need the money that bad?
As the front of the line slowly got shorter and the back of the line got longer I finally saw the actor at the head of the line.  He wasn't the fat and jolly man I remember in the Star Trek movies.  He was much smaller and sickly looking.  He was bound to a wheelchair and was having a hard time with movement in his arms and head.  He was barely able to speak.  He was a man who had seen better days.  As it finally came to me and my friends turn to approach the actor we quietly went up to his table with our pictures of Scottie for him to sign. 
"Hello sir," I said to him.  With much effort Mr. Doohan lifted his head slowly and looked me in the eyes.  Then he smiled.  It wasn't a fake smile, or a forced smile.  It was a warm smile of recognition.  Even if he was barely there himself he knew I was.  With trembling hands he lightly signed our pictures.  Then, taking the hand of the woman in our party he gently kissed her hand like the most elegant of gentlemen.  Then he looked up at me again.  That's when he mouthed the words "thank you."  This is when I came to realize just why James Doohan didn't cancel the Toronto signing despite his weak condition.  It wasn't that he needed the money as much as he didn't want to disappoint his fans.  He wanted to see us as much as we wanted to see him.  It's been said many times that Star Trek fandom is a strange and special thing – I learnt a little bit about the power of Star Trek fandom that day.  James Doohan's appearance wasn't about money.  It was about the mutual love between the actor and his fans.
Unfortunately hundreds of fans had to leave without meeting James Doohan that afternoon.  Soon after I got my autograph from him he grew tired and couldn't go on.  The line was cut and many left disappointed.  I remember feeling a pang of guilt that I had met him and I wasn't really that much of a fan while someone who may have lived and breathed Star Trek had to go without that day.
When I met James Doohan five years ago he looked to be a man who was at death's door.  The fact that he lived another five years shows how much of a strong willed man he was.  At least now, no matter where he may be, nobody will be saying "Beam Me Up Scotty" to him anymore.  Can you imagine having to hear that said to you by every Tom, Dick, and Harry for over forty years?  Oy vey!
However, the odds were always in James Doohan's favor.  I mean, he was the only Enterprise crew member that could go to the surface of an alien planet in a red sweater and still come back alive.  If you look at it that way, Doohan was always a survivor.  However, tonight James Doohan boldly goes where no man has gone before…but someday we all will.