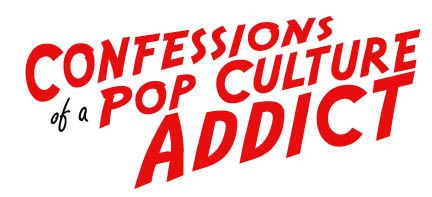 REMEMBERS
JOHN INMAN
1935 – 2007
This week the world lost one of televisions funniest, not to mention one of bravest and beloved comedians. John Inman, the man who played the flamboyant Mr. Humphries on BBC television's classic comedy series Are You Being Served, died of a long battle with Hepatitis at age 71. Now John Inman was probably not a household name in North America, but to the British, and to lovers of British television worldwide, the white haired funny man was a staple in the world of British comedy. However, what was probably the most outstanding thing about John Inman was that he was a gay man playing a gay man on television when being gay was still relatively a taboo subject. John Inman was a pioneer for bringing homosexuality to the forefront in pop culture.  What was oddly wonderful about Inman's character was that he was embraced by the public at large, even winning TV Times most popular actor award on multiple occasions. Ironically, his flamboyant television persona would often bring him head to head with gay activist groups world wide who felt that Inman's performance was a negative stereotype of homosexuality.
In many ways John Inman's life was a mirror image of his most famous character, Mr. Humphries. While perusing acting from as early as the age of thirteen, John Inman ironically worked in retail selling men's clothing until he hit stardom as Mr. Humphries in Are You Being Served. Discovered by series creator David Croft, after catching Inman in a guest spot on a short lived British comedy series called Two In Clover, John Inman played the witty and lovable Mr. Humphries from 1972 to 1993 in different incarnations of the television series. The original Are You Being Served ran from 1972 to 1982. Furthermore, when Australia decided to do their own version of the series, Inman was the only cast member to reprise his character for the Australian version from 1980 to 1981 stating that he felt nobody else could do the part right. The cast was later reassembled in Grace and Favour in 1993. Inman also appeared in another short lived sitcom, this time playing a straight man, called Take a Letter Mr. Jones in which he played a male secretary to a female boss. However, Inman will always be remember best as Mr. Humphries. Mr. Humphries was easily the most popular of the Are You Being Served cast for his witty side remarks, flamboyant gestures and his two most famous catch phrases "I'm free" and, in a baritone voice when answering the telephone "Men's wear!"
Yet, despite the popularity of John Inman's character, gay rights groups often attacked the comedian for displaying a negative stereotype for gay men. However, it can be argued that Mr. Humphries, although a caricature, was a comfortable way of easing the still intolerant public of the 1970′s and 1980′s into accepting homosexuality as a reality. When Inman began his portrayal of the character homosexuality was still unheard of on television, and especially on British TV. Yet Mr. Humpheries was one of the earliest departures away from the seedy 1950′s image of the homosexual to the more charming and whimsical image of homosexuals that we see in todays media. As a result, when Are You Being Served made it to North America in the early 1980′s Mr. Humphries became a gay icon in America.
In recent years John Inman had been regarded as one of England's best known pantomime dames – a traditional British theatrical character played by men in drag – appearing in more then forty productions across the UK. Sadly, in December 2004 Inman was diagnosed with a Hepatitis A in
fection which prevented him from working again. Tragically, last Thursday, John Inman passed away as a result of complications from the disease, thus ended the life and career of one of the great British television personalities, as well as a legend in the world of British comedy. A clever and talented performer, John Inman will be sadly missed, but not forgotten.
Now and forever, John Inman is truely free.