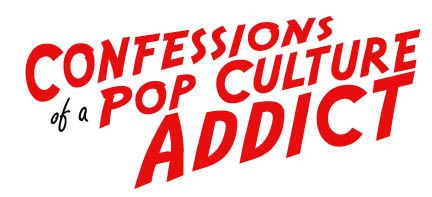 REMEMBERS
JOHN PHILLIP LAW
1937 – 2008
"An angel doesn't make love.  An angel is love." – John Phillip Law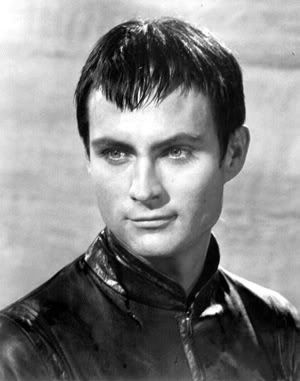 Moments ago I received an e-mail from our contributing editor Charlotte Smith about the passing of John Phillip Law, a legendary member of the pop culture journey, and one of cult cinemas' most beloved stars.  Law died on May 13th, 2008.  He was 70 years old.
 Although his name may not be immediately recognizable, during the 1960′s John Phillip Law joined actors such as David Hemmings and Terrance Stamp as being one of the biggest studs to come out of the European cult cinema.  However, unlike his counterparts, John Phillip Law was actually an American who found more popularity in Europe then his home continent.  Many remember him as sexy lather clad super thief Diabolik in the 60's European comic film Danger: Diabolik.  However, it was his portrayal of Pygar the Angel in the classic Barbarella that most film buffs immediately connect John too.  The image of John Phillip Law with his blank stare, sprouting angel wings and in a loin cloth are nearly as iconic as images of Jane Fonda as sexy space adventurer Barbarella.   But John Phillip Law did much more then just play angels and super thiefs.  He had a very long and colorful career in movies and the stage in both North America and Europe, and while he was never charismatic enough to be a major leading man, he was popular enough with film fans to hit pop culture gold again and again.
The son of a sheriff and a showgirl, John Phillip Law grew up in the Hollywood hills, but instead of trying to make it in the competitive world of movies, Law wisely went to New York City and trained as an actor at the New York Neighborhood Theatre, which lead him to the Broadway stage.  A few minor roles in movies followed, but John made his first impact when he was spotted by director Norman Jewison while acting in Europe, who cast him in the 1965 film The Russians are Coming, The Russians are Coming.  Choosing to stay in Europe, John quickly made a comfortable career playing in various European productions and spaghetti westerns alongside actors such as Lee Van Clef, Michael Cain, Carroll Baker and future co-star Jane Fonda.  However he'd hit pop culture gold with his first starring role as anti-hero Diabolik in Dino De Laurentiis and Mario Bava's production of the popular Italian comic strip Danger: Diabolik.  Despite the fact Diabolik didn't fare well in North America, at the time of it's release, this fast and sexy film has gone on to be a cult classic today, and one of the favorite films of the 1960's for thousands of film buffs worldwide. 
John proved popular with Dino De Laurentiis as a leading man, who would cast him a year later in his next project, also based on a comic strip, Barbarella.  Playing the blind and gentle agent Pygar, John Phillip Law strengthened his status as one of the 1960's super studs by pulling the heartstrings of both Jane Fonda and Anita Pallenberg.  Again, Barbarella was not a hit during its release, but it is undeniable one of the biggest cult films in the history of cinema, and has been hailed as a 60's masterpiece in recent decades.  As a result of his major involvement in the film, John Phillip Law's place in pop culture was sealed.  Later noteworthy starring roles saw John as Baron Manford Von Richthofen  in Roger Corman's The Red Baron (no, Snoopy was not in the film), Sinbad the Sailor in Ray Harreyhausen's production of The Golden Voyages of Sinbad, "Little Brother" in Dennis Hopper's counter culture flop The Last Movie, and a last minute replacement as star of Jacquelyn Susann's The Love Machine.  However, for the majority of his career John Phillip Law remained in Europe where he was a far better received leading man then he was in North America. Phillip Law's final movie, Chinaman's Chance, starring an oddly eclectic cast consisting of Reggie Lee, Ernest Borgnine, Olivia Hussey and Coolio is slated to be released later this year. 
By the 1980's John had returned to America where he did a number of guest roles in series such as The Love Boat and Murder She Wrote, and for a short time played the role of Jim Grainger on the classic CBS soap opera The Young and the Restless.  However, by the 1990's John had become a staple at sci-fi conventions and autograph shows where he would entertain fans with his stories of being one of Europe's biggest sex symbols, and signing pictures of him as Pygar the Angel.  That's the way that we'll always remember John Phillip Law.  As an angel.