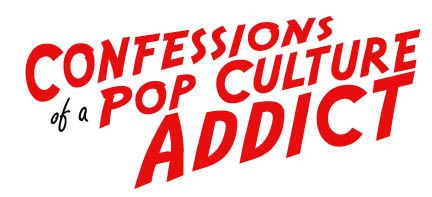 REMEMBERS
LITTLE ORPHAN ANNIE
1924 – 2010
She was one of pop culture's oldest little girls and was beloved by generations of readers both young and old. Instantly recognizable with her lack of eyeballs, curly red hair, her red and white dress and her faithful companion Sandy the dog by her side, Little Orphan Annie won reader's hearts with her bright disposition, her eternal optimism and her kind heart. However, the sun will not be coming up for Annie tomorrow. On June 13th 2010, after 86 years of publication, Tribune Media Services pulled the plug on the comic strip. Once one of the comic world's mightiest franchises appearing in hundreds of newspapers throughout the world, Little Orphan Annie was reduced to appearing in only sixteen newspapers within the US. The darling of the roaring twenties had met her end as a peep.
Created by Harold Grey in 1924, Little Orphan Annie was one of the first successful serialized newspaper strips during the bronze age of comics. However, when he first came up with the concept of a gutter snipe who, despite her poor status, would better the lives of those she came in contact through her various adventures, Grey originally intended Annie to be a boy called Little Orphan Otto. It was Chicago Tribune's editor Joseph Patterson who encouraged Grey to change his character to a little girl, arguing that a female orphan would grab a stronger hold of the readers' sympathies. Patterson was right, and Little Orphan Annie was an immediate success. With her dog Sandy and her doll Emily Marie as her only companions, the lonely red headed blank eyed orphan traveled through a cruel and often scary world, but with her catch phrase "Leapin' Lizards," would help those who seemed to be even less fortunate then her.
In 1925 Grey introduced what would be his next important character, billionaire "Daddy" Oliver Warbucks. Originally intended to be only in the strip for a short period of time, Annie was adopted by Warbucks and his wife. His wife loathed Annie, while Warbucks cherished her. Grey attempted to get rid of Warbucks on a number of occasions, including having him murdered by thugs and die in a shipwreck. However, Daddy Warbucks was so beloved by Little Orphan Annie's readers that Grey brought him back to life both times and eventually made him Annie's permanent guardian. Throughout the 20's, 30's and 40's Harold Grey filled his comic strip full of political and social issues including the Great Depression, FDR's New Deal and World War II. Grey also managed to stir controversy up a number of times. Grey attacked communism, labor unions and the justice system and endorsed the death penalty and even vigilantism. However, what brought readers back to read Little Orphan Annie day after day was Grey's master storytelling which kept both a sense of suspense and pathos for weeks on end.
Annie soon found herself out of the newspaper strips and into other forms of media. In 1930 Annie came to radio in a serialized series that ran until 1940. She was also merchandised in everything ranging from coloring books and dolls to tin wind up toys and even an ashtray! In 1932 David O. Selznik made a Little Orphan Annie film starring Mitzi Green as Annie, and Paramount Studios followed in 1938 with their own Annie film starring Ann Gillis
Harold Grey continued to write and draw Little Orphan Annie until his death in 1968. Upon his death the strip was taken over by his assistants, but declined in popularity and by 1974, deemed to important a franchise to discontinue, was replaced by Harold Gray reruns.
However, Annie would find a resurgence of popularity in 1977 when the strip was brought to the Broadway stage. Introducing songs such as Tomorrow and Hard Knock Life, which have now become Broadway standards, Annie was a massive hit and ran until 1983. A blockbuster film adaptation of the musical directed by John Huston premiered in 1982 starring Carol Burnett, Albert Finney, Tim Curry and Aileen Quinn as Annie.
As a result of the new interest in the franchise, Annie returned to newspapers in 1979 under the guidance of Leonard Starr who was most famous for his strip Mary Perkins On Stage. Under Starr's careful watch, the strip, now simply renamed Annie, hit a new height in brilliance, both creatively and artistically, and the strip was transformed from a soap opera to an adventure strip. Leonard Starr's run on Annie has been called by comic scholars to be amongst some of the finest newspaper comic work of the 1980's.
Upon Starr's retirement in 2000 the lights began to dim once again on the franchise. New writer Jay Maeder never seemed to take the strip seriously and as the strip lost its focus, Annie was often used more as a supporting character then the central character. As Annie began to disappear from newspapers, the syndicate unwisely attempted to modernize the strip by taking Annie out of her classic red dress and into a pair of jeans and t-shirt, and by cropping off her red curls. At one point they even performed the greatest blasphemy by giving her eyeballs, but reader outrage soon had her eyes reverted to blank circles. Eventually Tribune Media Services declared that the production of Annie was costing them more money then the strip was making and felt that they had no other choice then to finally lay Annie to rest.
With Annie's popularity over the decades; one must wonder why by 2010 the once mighty franchise was reduced to sixteen newspapers. Perhaps it was the lack of focus that was put on the ailing franchise in recent years as the strip went from one failed writer to another. Perhaps it is just another example of the death of the newspaper in today's technological age. Perhaps there just isn't a place for melodrama surrounding a little curly hair red headed girl with no eyeballs in today's cynical media circus. Whatever the cause, all things must come to an end and Little Orphan Annie has run its course. Although Tribune Media Services has stated that it will continue Annie in other outlets, the promise remains to be seen. Little Orphan Annie has gone to join other former comic powerhouses like Lil' Abner, Terry and the Pirates and Pogo in the big comic page in the sky. However, you gotta admit, 86 years is a pretty good run for a little girl without eyeballs. It's a pretty good run indeed.