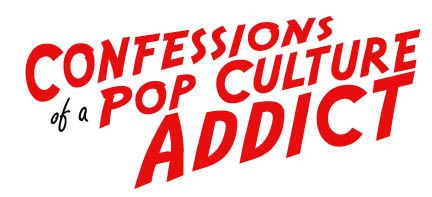 REMEMBERS
BARRY MORSE
1918 – 2008
"And Barry Morse as Lieutenant Phillip Gerard."
 This phrase could be one of my very favorites 1960's TV theme endings.  Sure, it isn't nearly as memorable as "and Jerry Mathers as the Beaver" or "the Professor and Mary Anne" but for years now, after having to speak a list – be it names or titles or groceries or whatever – I often finish the list with "and Barry Morse as Lieutenant Phillip Gerard."  People don't often get it, and sadly, most of them aren't even sure who Barry Morse is.  Of course, the line was spoken at the end of the opening title sequence of the popular 1960's drama The Fugitive after the speaker introduced the weeks guest stars.  It'd sound something like this:
"Tonight's guest stars – Dan Blocker, Robert Reed, Lee Merriweather, Ken Howard and Barry Morse as Lieutenant Phillip Gerard." 
You see, guest stars were an important part of The Fugitive because the show had only one character each week – Dr. David Kimble, played by David Janssen.  However, every now and then David Kimble's arch nemesis would arrive on the scene.  Not every episode…just those special ones.  And that man was the law enforcement officer he was running from:  Lieutenant Phillip Gerard played by (you got it) Barry Morse.  Viewers knew that if the announcer stated that Barry Morse was in the episode they were going to have a suspense filled, nail biter wild dog chase.  Episodes with Barry Morse were bad ass.  However, the chase is now over for Barry Morse.  Sadly, on February 2nd, 2008 the world said farewell to one of TV's great thespians who died at age 89.
While Barry Morse will probably be remembered best as his famous role from The Fugitive, or by science fiction fans world wide as Professor Victor Bergman in Gary Anderson's live action series Space: 1999, Morse's true calling was the stage It was estimated that Morse had played over 3000 different characters in countless amounts of productions in England, Canada and the US.  Born to a poor family in London England, Morse had quit school and was working as an errand boy when he was accepted to the Royal Academy of Dramatic Arts in 1933.  By the age of 17 Morse starred as Henry V in a Royal Command Performance for King George VI and Queen Elizabeth.  Not to bad for a guy who was a high school drop out!  Quickly thereafter, besides continuing stage work in Peterborough, England, Morse began work on BBC radio as a dramatic actor.  However, in 1951, through his radio work, Barry Morse was offered a position in Canada working at CBC radio.  This promotion prompted Morse to pack his family up and move to Canada where he would find a far greater amount of success.
Barry Morse would become not only a mainstay on CBC radio until the mid 1980's, but officially became a Canadian citizen in 1953, and, not surprising, become a popular actor on the theatrical stage in his adopted country as well.  Then, in 1960 Morse made a successful transition to television when CBC TV produced Presenting Barry Morse, a thirteen week summer replacement series which was a Canadian version of Masterpiece Theatre, with Morse as both host and star of each week's televised story.  It's no surprise that soon US television came knocking at the thespian's door, and soon Morse was appearing on many popular anthology shows such as Playhouse 90, The Twilight Zone, The Outer Limits and Alfred Hitchcock Presents. 
Not long after, in 1963, Barry Morse was cast as Lieutenant Phillip Gerard on The Fugitive.  This is where i, as well as thousands of others world wide, was first introduced to Barry Morse.  I remember as a teenager staying up until after midnight to watch The Fugitive in reruns, only to fall asleep in class the next morning as a result.  Based on real life events, The Fugitive was the story of Dr. Richard Kimble who was on the run from the law for a crime he didn't commit.  Accused of murdering his wife, Kimble was the only witness that saw a man with one arm commit the actual crime.  Escaping from Lieutenant Gerard when the train that they were riding becomes derailed, Kimble searches for the man who really did it in an attempt to clear his name.  However, Gerard, unable to cope with the loss of his prisoner, relentlessly dogs Kimble all across the country in hot pursuit.  Now the producers of the show were clever not to put Gerard in each and every episode, but, with Morse pursuing both a career on radio and the stage, he probably didn't have the time for a regular series anyways.  However, audiences were thrilled when Barry Morse appeared on The Fugitive because you knew that Richard Kimble was really in trouble.  Moment that I heard that phrase :"and Barry Morse as Lieutenant Phillip Gerard" I would immediately think "damn…this is gonna be good."  Yet Barry Morse played the character much differently then just your common nemesis.  You see, being a law enforcer, Lieutenant Gerard was actually a decent, law abiding man.  Sure, he was the nemesis of the hero, but The Fugitive really did operate on a "shades of grey" mentality.  An actor with less dramatic training would have made Phillip Gerard a one dimensional juggernaut of justice, much like Tommy Lee Jones did when he played the character in the 1993 film version of The Fugitive.  However, the classically trained Morse based the character on Victor Hugo's Les Miserables antagonist Inspector Javert.  Although a flawed man, Morse played Gerard as honest, lawful, and dedicated to his work.  However, his dedication becomes his downfall when he becomes obsessed with catching the wrong man.  The cat and mouse game between Janssen and Morse became some of the most intense drama on television, and lasted until the series wrapped up in 1967.
Barry Morse next appeared on the pop culture radar when he played Professor Victor Bergman on Space: 1999.  Often criticized as being Britain's rip off of Star Trek, Morse played the fatherly voice of reason and reassurance to the crew of Moonbase Alpha, and the confident of Commander John Koenig, played by Martin Landau.  Despite the fact that Morse's character was quite popular with the audience, as a result of a contact dispute, Morse left the series after one season, having the writers kill his character off screen. 
However, Barry Morse would resurface again in hundreds of TV appearances, television mini-series, films, radio productions and stage work throughout the US, Canada and the UK until his retirement in 2005, giving him an astonishing career spanning over seventy years!  Thus, his name might not be nearly as recognizable as many of the members of our pop culture community, but there is no denying that his career is probably one of the longest and the most impressive.  The reason that Barry Morse's career lasted the test of time was because of something many of today's young actors lack:  theatrical training.  Morse was one of the last of the great theatre trained actors to cross over to television.  Hopefully one day new emphasis will be put on the theatre again, and more actors will follow in the footsteps of Barry Morse.  He may never be the best remembered member of our pop culture journey, but he was one of the best.  Talent like his will truly be missed.