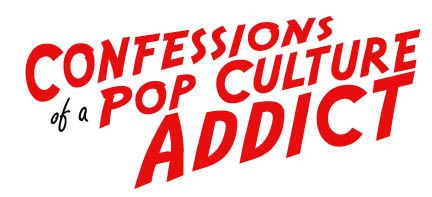 REMEMBERS
PERNELL ROBERTS
1928 – 2010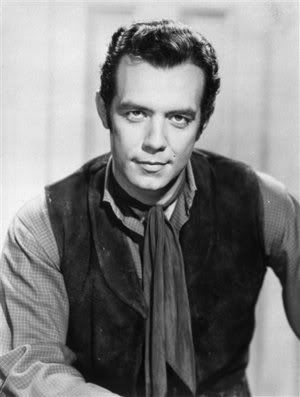 He was the one of the most temperamental western heroes of the 1960s, and went down in pop culture history as the last surviving member of one of the western's genres most beloved franchises.  He was Pernell Roberts, the sullen and intense actor who played Adam Cartwright, the estranged oldest son on the classic TV western Bonanza.  Sadly, on January 24th 2010 Roberts finally joined Ben, Hoss and Little Joe to eternally roam the heavens as ghost riders in the sky.  Pernell Roberts lost his battle with pancreatic cancer, closing the book on the Bonanza legacy.
Born in Waycross, Georgia in 1928 to a Dr. Pepper salesman, Pernell Roberts wore many hats before he found his way to the New York stage.  He had been a tombstone carver, a forest ranger, a butcher, a railroad riveter, a musician and a student when, in the mid 1950′s, he finally discovered his true calling as an actor.  Appearing in off-Broadway productions of The Adding Machine, The Firebrand and Faith of Our Fathers, Roberts gained critics' attention when he won the Drama Desk Award in 1955 for his performance in Shakespeare's MacBeth.  This lead to a stint performing at Washington DC's prestigious Arena Stage  in productions of The Taming of the Shrew, Twelfth Night and The Glass Menagerie.  Roberts returned to New York a year later for his Broadway debut in Tonight in Samarkand. Yet, despite a promising career in the theatre, Roberts decided to try his hand in Hollywood, and headed west in 1958.
With his rugged good looks and deep voice, Pernell Roberts found instant success.  With westerns being at the peak of their popularity in the 1950s, the majority of the work was in the genre, and quickly established him in roles of cowboys, cattle ranchers and frontier men.  In his first year Roberts appeared in three western films:  the Oscar nominated film Desire Under the Elms with Sophia Loren and Anthony Perkins, The Sheepmen with Glenn Ford, and Ride Lonesome, which featured the acting debut of James Coburn.  Between 1958 and 1959 Roberts appeared in a variety of television westerns as well, including Have Gun Will Travel, Gunsmoke, Bronco, Zane Grey Theater, Sugarfoot and Buckskin.  With a reputation for being both professional and dedicated, Roberts eventually caught the attention of NBC executives who were casting for a brand new western drama – Bonanza.  Winning the role of eldest son Adam, Roberts was the serious older brother who acted as a calm medium between Dan Blocker's  oafish Hoss and Michael Landon's rebellious Little Joe, as well as being TV father Lorne Greene's Ben Cartwright's right hand man and sounding board.  Bonanza quickly became a staple of NBC's Sunday night schedule and The Cartwrights became one of television's most beloved families.
As Adam Cartwright, Roberts was given the opportunity to showcase his musical talents.  An accomplished singer and songwriter since his days in the Marines, the Bonanza writers gave Roberts every opportunity to perform musical numbers whenever possible.  Although all the Cartwrights were forced to sing at one point or another during the run of the series, Roberts was the only musically inclined member of the cast.  During his time on Bonanza he even released a country LP titled Come All Ye Fair and Tender Ladies.
Roberts also gained a reputation for being the most socially conscious member of the cast.  While America's social climate was in a state of commotion during the 1960's, he became a crusader for equality for minorities on television.  He even persuaded NBC to stop the standard practice of casting white actors in Native and Asian roles, and instead hire actual Native Americans and Asians.  Roberts was also amongst celebrities such as Harry Belefonte, Joan Baez and Dick Gregory who marched on Selma, Alabama along with Martin Luther King, Jr. during the height of the Civil Rights Movement.
However, all was not well on the Bonanza set, and Roberts soon began to clash with the writing team.  He felt that both the series and the character of Adam were below him as an actor.  He felt that Adam, an educated adult, calling his father "Pa" was insulting and began to insist that the writers stop using the term in his dialogue.  As a compromise the writers agreed to limit themselves to three "Pa's" per script, but as a result Roberts began to receive less lines.  To make matters worse, Roberts had been going bald for years and was forced by the producers to wear a toupee.  Despite his protests to stop wearing the hair piece, the producers feared that Adam's sex appeal would fade and as a result his protests were ignored..
After six seasons, and despite the fact that Bonanza was the highest rated program in North America, Roberts shocked fans when he opted to leave the Ponderosa ranch.  Roberts wrote: "I had six seasons of playing the eldest son on that show. Six seasons of feeling like a damned idiot, going around — like a middle-aged teenager, saying, 'Yes, Pa,' 'No, Pa' on cue. It was downright disgusting — such dialogue for a grown man. I felt I wasn't being taken seriously as an actor, and that's like death to one's talent…. Stuck as Adam Cartwright, I was only able to use about one-tenth of my ability."  Roberts went on to publicly call Bonanza "junk television" and criticized NBC for "perpetuating banality and contributing to the dehumanization of the industry." In a shocking interview a year after he left the show Roberts even went so far to say, "My being part of 'Bonanza' was like Isaac Stern sitting in with Lawrence Welk."  The following season it was explained that Adam had simply "moved away,"  leaving the door open for Roberts to return but Roberts never appeared on the show again.  Bonanza ran for another eight seasons without him, but the loss of Adam's calming presence on the show left a gap that was felt for the rest of the series.
Despite making a number of films prior to Bonanza, Roberts was unable to make an impact in movies afterward.  As a result of the way he left the show and his self-righteous comments against NBC, producers were hesitant to work with Roberts, and he was unable to secure a regular television series during the 1960s and 70s.  However, as a result of his talent and his popularity amongst Bonanza fans, Roberts still found plenty of work guest starring on a variety of series including The Big Valley, Hawaii 5-0, Night Gallery, Marcus Welby MD, The Virginian, Mission: Impossible, Banachek, Mannix, The Odd Couple, Ironside, Police Story, Cannon, The Six Million Dollar Man, Barretta, Barnaby Jones, Quincy ME, The Hardy Boys and The Rockford Files.  But the man who once called Bonanza "junk television" ironically found himself on an episode of The Love Boat as well.  As Roberts got older, he suddenly didn't seem to be so critical of the parts that he took.
In the 1970s Roberts also returned to the theatre, picking up where he left off in the mid 1950s in productions such as The King and I, The Sound of Music and Camelot.  He even took on the role of Rhett Butler in what turned out to be a disastrous musical version of Gone with the Wind that was panned by critics.
However, Roberts would find himself a fixture on television again in 1979 when he became the star of CBS's medical drama Trapper John MD.  Bald and sporting a beard, there was no trace of Adam Cartwright left in Pernell Roberts, and Roberts quickly gained the trust and approval of television audiences once again.  Spun off from the 1970 film M*A*S*H,  Trapper John MD followed the post-Korean war medical adventures of Dr. "Trapper" John McIntyre  who was now chief of surgery at San Francisco General Hospital.  Despite mellowing out since his Korean war days, Trapper was still willing to break the rules and defy authority in favor of his patients.  Just as his TV character had mellowed out, it seemed that Roberts had also mellowed since his Bonanza days, and his stormy and temperamental nature seemed to be forgotten and forgiven, gaining him a reputation as both a professional and accomplished TV actor.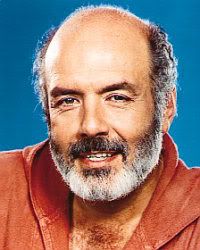 But despite the show's success, or perhaps because of it, confusion arose at CBS.  The character of Trapper John had been established by actor Wayne Rogers on the sitcom M*A*S*H, although Rogers had left the show in 1975 and Trapper had been written out.  Was Trapper John, MD a spin-off?  The producers of Trapper John, MD said "no".  The producers of M*A*S*H said "yes" and were seeking royalties for the use of the character.  The case was brought to court, which favored on the side of the Trapper John, MD producers, deciding that the new series was a spin off of the movie and not the sitcom.  Roberts would remain in the role of Trapper John for seven seasons, earning him an Emmy nomination in 1981.  He became so popular in the role that in the 1990's, nearly a decade after Trapper John, MD went off the air, Roberts revived the character in a series of commercials for Ecotrin tablets.
Roberts' television and film career slowed down considerably after Trapper John, MD, and he once again worked primarily in the theatre.  He did, however, win a Western Heritage Award for an appearance on the short lived TV western The Young Riders in 1990.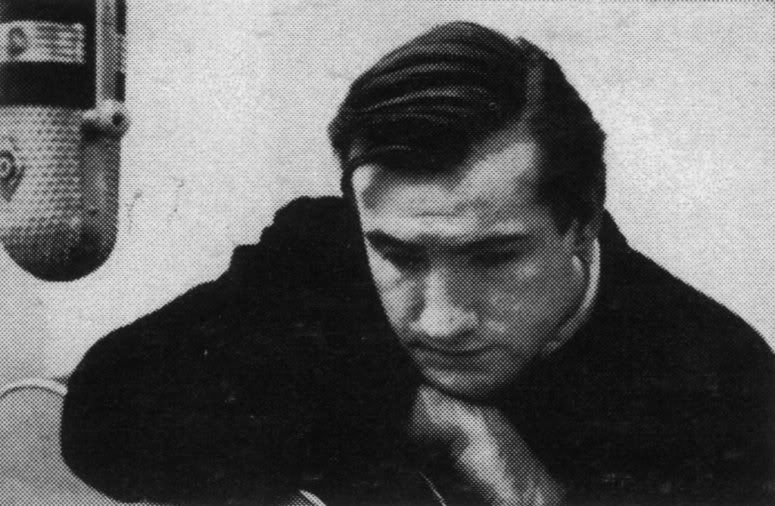 Always a private man, Roberts' personal life was perhaps as turbulent as his career, having been divorced three times throughout his 40-plus years as an actor.  His only child, Chris, had been born to him and his first wife, Vera Mowry, in 1951.  Tragically, Chris Roberts died in 1989 in a motorcycle accident.  Pernell Roberts was married to his fourth wife, Eleanor Criswell, at the time of his death.
Roberts publicly stated in later years that, in retrospect, he wished he had done things differently and stuck it out with Bonanza.  Obviously, in a medium that was becoming littered with talk shows and reality television, Roberts came to terms with his part in the Bonanza legacy.  And now they are all gone – Little Joe, Hoss, Ben, Adam and even Hop Sing.  Yet they remain in our fondest memories, where they'll eternally ride through the burning map as legends of the western genre.