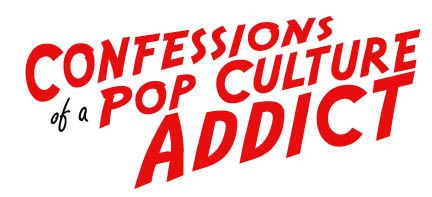 REMEMBERS
RICARDO MONTALBAN
1920 – 2009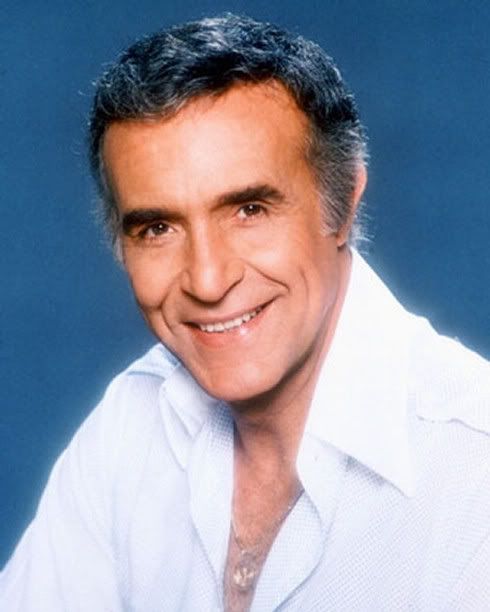 On the UCLA campus in Los Angeles, California there is a small performance space called the Ricardo Montalbán Theatre.    The theatre, originally called The Doolittle Theatre, was renamed in a ceremony on May 11
th
, 2004 when it was purchased by the Nostros Foundation.  In front of a packed audience, including a number of icons from 70's television, including Ed Begley Jr., Valerie Harper and Loni Anderson, 84 year old Mexican actor Ricardo Montalbán took the stage.  Confined to a wheelchair due to a spinal injury that he suffered early in his career, Ricardo Montalbán talked about what he called "The Five Stages of the Actor"
:
Stage One:  Who is Ricardo Montalbán
Star of movies, television, radio and stage, Ricardo Montalbán was one of the true legendary gentlemen of pop culture.  In a career that spanned over seven decades Montalbán had his fingers dipped in every aspect of performing.  Ricardo Montalbán did it all, and whatever he did, Montalbán did it with flare, elegance and grace.  However Montalbán was far more then just an actor.  He was also very much a crusader, and helped blaze a trail for the popularity and respect of Latino actors in Hollywood.
Born in Mexico in 1920, Ricardo Montalbán spent most of his teens between Los Angeles and New York in his attempt to break out iton acting.  However, as a result of his Latino heritage, the young man had little success in an industry that was not yet diversified.  Upon hearing that his mother was ill, Montalbán returned to Mexico in the early 1940's and due to his training in the US, Montalbán was able to finally break into Mexico's film industry.  After a number of successful films, Hollywood casting agents, searching for a Valentinoesque Latin Lover, finally took notice if the dashing Montalbán and in 1947 Ricardo Montalbán returned to Hollywood to make a forgettable musical called Fiesta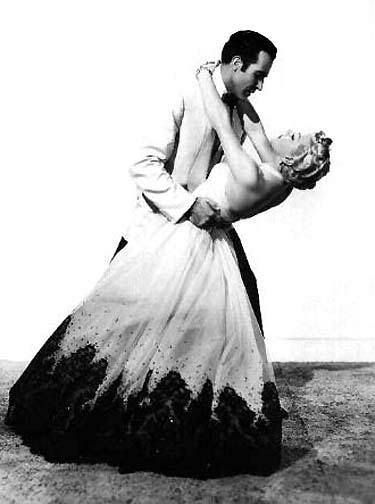 Unfortunately Ricardo Montalbán's early career in Hollywood was lackluster.  Truth was, there wasn't many plum parts for Mexican actors.  Type cast as one dimensional Latin lovers, often Montalbán's leading ladies were more memorable then the actual films that he starred in.  Yet, as a result of his easy going nature and strong work ethic, Montalbán became popular amongst directors and casting agents and was never without work.  But, in an attempt to diversify his performances, Montalbán was forced to seek out other ethnic roles away from his Latino heritage, often playing Indians and Asians in films.  As a result of this move Montalbán gained his first critically acclaimed role when he played a Japanese Kabuki actor in 1957's Oscar winning film Sayonara.  However as the fifties brought in the age of television, like many actors who weren't finding iconisim on the silver screen, Montalbán set his sights on the small screen.  Starting on his sister-in-law Loretta Young's TV show, Montalbán became a favorite "guest star" on countless programs throughout the rest of his career, appearing in programs as diverse as Playhouse 90, Bonanza, Dr. Kildare, Wonder Woman, The Defenders.  Here's Lucy, Columbo, Ironside, Marcy Welby, Police Squad, Murder She Wrote and Chicago Hope.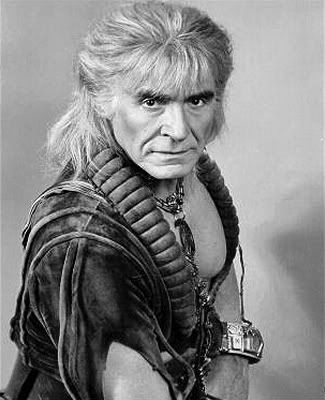 It was in 1967 that Ricardo Montalbán finally made his mark on the pop culture journey when he came upon one of his most iconic roles – Khan Noonian Singh in the classic Star Trek episode Space Seed.  A super powered tyrant displaced in time, Khan became an instant favorite amongst Trek fans. Montalbán would recreate his character to legendary status when he returned to Star Trek for 1982's big screen spectacular Star Trek II:  The Wrath of Khan.  Unanimously considered the greatest Star Trek film of all time, Montalbán's performance of the ruthless and sadistic ancient tyrant made him one of the most recognizable villains in sci-fi history, as well as one of the greatest film villains of all time.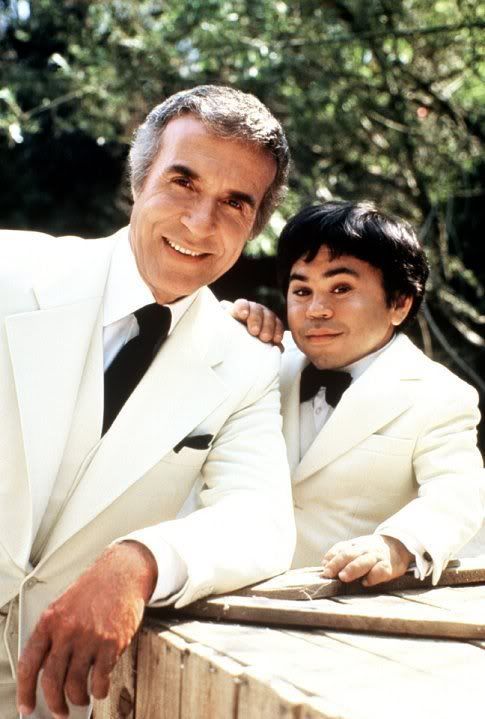 Yet, it was in 1978 that Montalbán found a role that would eclipse even the great Khan and make him a household name when he was cast as the mysterious and enigmatic Mr. Rourke in Aaron Spelling's hit TV series Fantasy Island.  Dressed in his trademark white suite, and with his midget companion Tatoo by his side, Mr. Rourke welcomed guest stars to Fantasy Island each week where people could live out their wildest fantasies…for a price.  Lasting until 1984, Fantasy Island became a TV staple, and gave Ricardo Montalbán the iconic role which would ensure that he would last forever on the pop culture radar.
Throughout the decades Ricardo Montalbán managed to create and recreate himself over and over again in each and every role he took.  From the kindly circus owner Armando in the Planet of the Apes films, to his Emmy award winning performance as Satanagki in How the West Was Won, to the distinguished 1970's spokesman for Crystler cars, to the villainous Zach Powers in the 80's prime time soap The Colbys, Ricardo Montalbán could put on many different faces.  In his final years Montalbán moved out from in front of the camera and became a popular voice actor for animated series, lending his voice to programs as diverse as Kim Possible, Dora the Explorer and Family Guy.  Yet no matter what role Ricardo Montalbán took on he did it with a sense of style and old world elegance.  Ricardo Montalbán was the living embodiment of class.
Stage 3:  Get Me a Ricardo Montalbán Type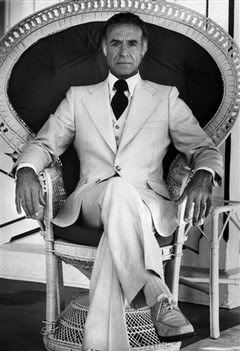 Yet being able to bring that sense of dignity and class to the screen wasn't always easy for Ricardo Montalbán.  During his early days in Hollywood, being of Mexican decent wasn't easy.  The typical stereotypes of Mexicans were as banditos, peasants and drug addicts.  Even upon his arrival to Hollywood directors and actors persuaded Montalbán to cast away his Latino heritage and change his name to "Ricky Martin."  Thankfully Montalbán  decided to not "live la vida loca" and kept his unique traditional name.  As a result of his often negative experiences, Montalbán became a crusader against the way that Hollywood portrayed Latin culture.  Refusing to appear in productions in which Mexicans were depicted in an uneducated or unfavorable manner, Montalbán created the image of the elegant Mexican gentleman.  Yet, he was one of the few Latino actors who was actually working in Hollywood.  As a result of the hardships that he faced, in 1970 Montalbán, along with a number of other LA based Latino actors, formed the Nostros Foundation.  Striving to improve the portrayal of Latin culture on screen, protect Latin-American actors from discrimination and cultivate the careers of the next generation of Latino actors, the Nostros Foundation became a passion for Montalbán for the rest of his life.  Acting as chairman a number of time over the years, Montalbán became an example and role model to many young Latino actors, although he was criticized as a radical by many casting agents, which throughout the 70′s cost him a number of roles.  However, the group still exists today, and holds the annual Golden Eagle Awards, honoring the achievements of Latin-Americans in the arts, as well as the yearly Nostros Latin American Film Festival which is held at UCLA each year.
Stage 4:  Get Me a Young Ricardo Montalbán
Due to his example, his talent, and his work with Nostrodos, today a new generation of young actors, such as Freddy Rodriguez, Danny Tjeo, Benico Del Toro and Jorge Garcia walk in Ricardo Montalbán's footsteps and have gained star status without the same prejudice and typecasting that Montalbán faced.  Ricardo Montalbán was not just another Mexican actor.  He was truly a crusader that blazed the trail for the future of Latino actors.
Stage 5:  Who is Ricardo Montalbán?
Ricardo Montalbán was Mr. Rourke.  Ricardo Montalbán was Khan.  Ricardo Montalbán was a gentleman, an actor, a pioneer and a crusader.  He played bullfighters and lovers, space tyrants and millionaires.  He had the charm that could worm it's way into the most cynical heart, and one of the most recognizable voices in pop culture history.  He was a movie star, a TV star, a radio performer and a humanitarian.  He was much loved by his fans, producers, co-stars and directors.  Sadly, on January 14th the world lost Ricardo Montalban.  However, while his five stages of an actor may finally came to and end, the pop culture journey will never forget the unique contributions of Ricardo Montalban.