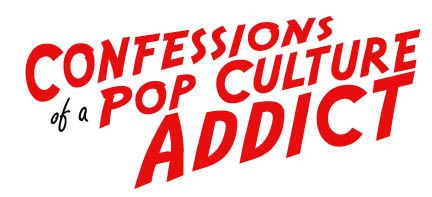 REMEMBERS
SUSAN ATKINS
AKA SADIE MAE GLUTZ
1948 – 2009
"I understand this, and my life doesn't mean that much to me, I just want to see what is taken care of." – Susan Atkins upon her arrest in 1969.
It's hard to forget Susan Atkins.  The images of her twisted smile, her glazed eyes and her haunting giggles has chilled us to the bone since her arrest in connection to the vicious Tate/LaBianca murders in 1969 as part of the infamous Manson Family.  However, on September 24th Atkins' laughter was silenced, her eyes closed and she drew her final breath.  At age 61 Atkins ended a long battle with brain cancer.
Why remember Susan Atkins?  Why take the time to pay homage to a woman who helped commit one of the cruelest and most memorable murderers of the 20th Century.  Why show sympathy or remorse for a killer?  Well, along the pop culture journey we come across a lot of figures, both good and evil.  However, every now and then we come across a figure that is colored in many shades of grey.  Susan Atkins was a controversial figure.  Although famed for her crimes, she spent more of her lifetime aiding people. 
However, no matter how many people she helped or counseled, she could not erase the memories of the evil acts that she committed in 1969.  I am not here to make judgment upon Susan Atkins.  I am not going to say that she was a good person or a bad person.  I am not here to say that there is a special place in hell where her soul will rest, nor that she will finally find peace and forgiveness in death.  But, I will argue that Susan Atkins was much more then a killer.  Most of us remember the beautiful girl who sang on her way to the court room, but what do we know about who she was, or who she became?  Whether she was evil or not, Susan Atkins was a human being.  She lived, she breathed, she loved, she laughed, she cried.  She was a runaway, a mother, a prisoner, a wife, a social worker, a student, a friend and a Christian.  She had many faces and many sides and, like all of us, made mistakes.  However, her mistakes were much bigger then most, and for it she paid the price.
Susan Atkins was like many nineteen year old girls when she ran away to San Francisco in 1966.  The daughter of alcoholic parents and abandoned by her father after her mother's death, Susan did what she could to survive.  She worked a number of jobs including that of a secretary, office girl and topless dancer.  However, the bright lights, free love and psychedelic drugs of Haight-Ashbury during the summer of love was calling her name, and like many teenagers, Susan got in with a bad crowd.  However, unlike most teenagers, Susan's bad crowd was a bit worse then the usual.   Susan's earliest encounter with evil was with Satanic high priest Anton LaVey, who founded the church of Satan out of his fabled "black house" during the 1960s.  Although LaVey's people were usually just rich weirdos looking for kicks and orgies, it was the beginning of the strange and dark path that Susan Atkins would turn down.  Her association with LaVey was brief, in which she performed the part of a vampire in one of his productions.  However, not long afterwards Susan met a charismatic young folk musician named Charles Manson.  Weeks later, when Atkins found herself suddenly homeless after police raided the place she was squatting, Manson offered her to come on a road trip with him and his growing "Manson Family."  Young, impressionable, alone and down on her luck, Manson offered the young girl a place to belong, a family to take care of her and an endless sea of drugs to keep her high.  The deal was more then tempting.  However, little did she know was that she was making a deal with the devil.
Susan lived at the Spahn Ranch with Manson and the Family from 1967 until her incarceration in 1969 where she lived under the moniker Sadie Mae Glutz.  During that time she bore a son with fellow Manson follower Bruce White, whom Manson named Zezozosa.  A year later he was taken away from her when Susan was arrested for her part in the brutal murders of nine people, including actress Sharon Tate.  She would never see or hear from her son again, who was quickly renamed and adopted.  His whereabouts remain to be unknown, and he very likely has no knowledge of who his real mother was.  The murders committed by Susan and the Manson Family, under the guidance of Charles Manson, not only marked the end of the free spirit of the sixties, but put Susan and cohorts into the national spotlight under a sea of fear and fascination.  Photographs of her along with her Manson sisters smiling and giggling on the way to the courtrooms shocked and sickened the public.  There was something just not quite right about these girls, who had been severely brainwashed by the enigmatic Manson.  In 1969 Atkins was given the death sentence for her involvement in the murders, but the ruling was eventually overturned to life in prison.
But what became of Susan Atkins afterwards?  While the world watched and listened with fascination to the ranting of Charles Manson, Susan Atkins quietly slipped away into the prison system.  After years of therapy Susan Atkins became both a model prisoner and, by all accounts, a good person.  Becoming a born again Christian in 1974, Susan came to terms with what had happened to her in the 1960s.  Stating that she was drugged and manipulated, Susan spoke out against Manson and his followers, even publicly pleading with young people to stop idolizing Charles Manson.  She spent her time in prison actively helping with the emotional rehabilitation of her fellow inmates, including conflict resolution, AIDS victims, victims of abuse and worked as a member of other various prison based support groups.  She was also crucial, in one instance, of preventing a fellow inmate from committing suicide.  Susan was married in 1981, and again in 1987, to men who made attempts to defend her.  By all accounts Susan Atkins had rehabilitated herself.  Yet, despite her services and many awards and certificates for her work, Susan was denied parole continuously due to the fame of her crime.  At age twenty one Susan had made a mistake and was going to pay for it forever.
However, despite the fact that Susan had seemingly rehabilitated herself, did she deserve the right to walk the world as a free woman?  Sure, she may have been under the influence of drugs and Manson's manipulation, but this was the woman who had bragged to inmates that she had "tasted Sharon Tate's blood."  This is the woman who, as Sharon Tate begged for the life of her and her unborn child, sneered ""Woman, I have no mercy for you."  In 2000 Tate's father Paul wrote of Susan, "Thirty one years ago I sat in a courtroom with a jury and watched with others. I saw a young woman who giggled, snickered and shouted out insults, even while testifying about my daughter's last breath, she laughed."  Despite what you become later in life, it takes a certain kind of evil to commit these monstrosities.  Whether she found redemption or not, Susan Atkins' crimes and lack of remorse in 1969 were unforgivable on a humanitarian sense, and as a result she spent forty years in prison, making her the longest serving female prisoner in California history.
But that doesn't stop Susan from being a person.  She was loved and respected by her fellow inmates, prison officials and the friends and family that stood beside her.  Earlier this year, when Susan was diagnosed with the brain cancer which paralyzed her, took her speech and resulted in one of her legs to be amputated, her husband, lawyer James Whitehouse, began a campaign to have Susan released from prison on compassionate grounds.  Once again, Susan's release was denied.  As Sharon Tate's sister Debra stated at the hearing," She will be set free when judged by God."  According to Whitehouse, Susan's final words as she breathed her last breath was "Amen."  Somewhere Susan Atkins' soul is on trial all over again.