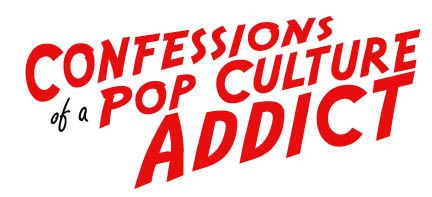 REMEMBERS
SOUPY SALES
1926 – 2009
Although his most famous gag was getting a pie in the face, comedian Soupy Sales was pop culture's most sophisticated, funniest and at times controversial children's television host.  Sadly, as a result of animation, political correctness and the passage of time, Soupy's name and fame has seemed to fade into the less beaten paths of the pop culture journey, and those who seem to remember him are the ones that grew up watching him during the first half of the 1960s.  However his audience went far beyond the children that his lunch time television show was aimed towards.  His program was watched by people of all ages and walks of life who tuned in to find out what Soupy Sales was going to come out with next.  Nobody was quite sure what Soupy had up his sleeves.  Not his audience, nor his producer or director or camera crew.  Heck, most of the time, Soupy didn't even know himself.   Sadly Soupy Sales is all out of surprises.  On October 22nd Soupy Sales passed away at age 83.
When Soupy Sales hit television sets with his cheaply made lunch time kiddie show Lunch with Soupy Sales in 1959 he had a lot of competition to deal with.  In an era when children's entertainment wasn't dependent on animated cartoons, successful kid show hosts had to work with a combination of charm and imagination.  They needed songs, puppets and innovative storytelling to keep kids coming back week after week and believe it or not, the market was full of these hosts.  Buffalo Bob Smith and Howdy Doody, Sheri Lewis and Lambchop, Bozo the Clown and Jimmie Dodd and his Mouseketeers, featuring teen dream powerhouse Annette Funicello, were just some of Soupy's main competitors.  However Soupy had his own unique take on how to do a kids show that the other hosts lacked.  Getting his start in show business by entertaining troops over a public address system while in the navy during World War II, Soupy honed his slapstick and off the cuff comedy style on the radio and in nightclubs .  For a while he even hosted his own American Bandstand type show and a late local variety program in Cincinnati.  The truth was, Soupy was primarily an adult entertainer that didn't know the first thing about children's entertainment.  Thus, he figured that all he had to do was walk onto a set, basically without any script, crack jokes and make puns at the camera and if he could get a reaction out of his camera guys then the kids at home would like it too.  Sure, he would have puppets and colorful characters, but Soupy was just going to make it up as he went along.  With only two cameras, a simple set, absolutely no budget and going on the air absolutely live, Soupy Sales was totally faking it.  Sounds like a recipe for disaster, right?  Well, under Soupy's expert timing and zany sense of fun something in the formula worked.
Lunch with Soupy quickly became a lunch time sensation.  Filling his show with jazz music, hipster humor and topical jokes, such as the cold war and political gags, Soupy's silliness appealed to the kiddies, but was embraced by an older audience that actually "got" his sophisticated humor.   With characters such as the grunting White Fang, the meanest dog in the whole USA and Pookie the jive talking lion by his side Soupy Sales was smarter and far more cutting edge then the competition.  Eventually some of pop culture's biggest names were cropping up for a chance to have lunch on Soupy's show, including Hollywood leading men Burt Lancaster and Tony Curtis, comedian Jerry Lewis, heart throb Troy Donahue, original rock n' roll bad girls The Shangri-Las, Motown divas Diana Ross and the Supremes and on one memorable afternoon, Frank Sinatra, Sammy Davis Jr. and Joey Bishop stopped by the set.  In fact, Soupy Sales is probably the only man in existence who smacked Frank Sinatra in the face with a cream pie without getting his fingers fed to him by Frank's thugs.  I mean, The Mickey Mouse Club was lucky to get the Lennon Sisters, but Soupy was hanging out with the freakin' Rat Pack!  There was just something special about Soupy Sales.
Soupy even surprised the nation, not to mention himself, when he wrote his own rock n'roll tune and created his own crazy dance called The Mouse for his pint sized audience..  However, The Mouse found its way onto the Billboard charts in 1965 and the dance made its way into dance clubs and soon Soupy was doing the Mouse on Hullabaloo, American Bandstand and The Ed Sullivan Show where, on one occasion, he actually shared the stage with The Beatles.
Yet, Soupy's improvised humor on live broadcasts also got him in as much trouble as it made him famous.  Rumors that Soupy was dropping dirty puns into his show increased his popularity and created its own sort of legend around the show.  However, for the rest of his life, Soupy claimed that he never once used any dirty humor on Lunch with Soupy Sales.  He offered a $10000 reward to anybody who could find any footage of him making an off color pun on his kids show.  Nobody ever received the reward.  However, Soupy found his own notoriety on January 1st, 1965 when Soupy, disgruntled that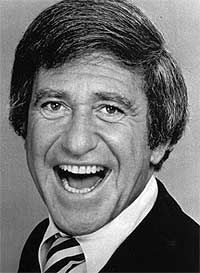 the network was making him do a live show New Years Day instead of letting him party all night the night before, jokingly instructed his audience to sneak into their parent's bedroom while they were sleeping, find the pieces of green paper in their wallets and send them to him via the station.  Soupy didn't expect children to actually do it, but when dollar bills started arriving at the station from young viewers, the station manager were perplexed.  All the money sent to Soupy was donated to charity and Soupy issued an apology and was suspended for a two week period.  However, for the two weeks the station was picketed by young fans, as well as their parents, adult supporters, construction work crews that were on strike at the time of the suspension, as well as students from NYU.  Although Soupy became scrutinized by parent groups, the incident only increased his popularity and cult status amongst fans.
Unfortunately, despite Soupy's cult following, Lunch with Soupy Sales was cancelled in 1966 for the cheaper alternative of animated programming.  The golden age of children shows had come to an end with Soupy being one of the last programs still hanging on.  Soupy returned to radio and night clubs, and for the next decade became a popular panelist on game shows such as Hollywood Squares, What's My Line?, To Tell the Truth and The Match Game.  In 1979 Soupy briefly returned to children's television with The New Soupy Sales Show where, on one memorable episode, he startled viewers and parents when shock rocker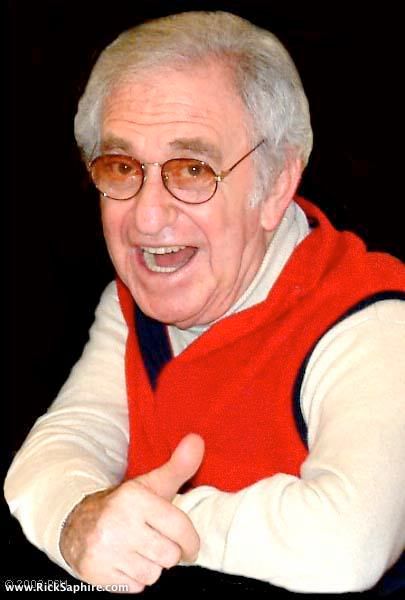 Alice Cooper showed up on the show.  However, by this time Soupy's show had lost its magic.  Hindered by a script and censors demanding political correctness, a far older and less hipper Soupy Sales had lost the daring spontaneity that his earlier show had possessed.  Also, children who were now used to cartoon characters and politically correct educational programs just didn't get Soupy Sales.  The New Soupy Sales Show only lasted a single season.
Throughout the rest of his career Soupy Sales continued to work on radio, guest starring on various television programs and even made an occasional movie appearance once in a while.  However, in recent years he was most often seen on the autograph show circuit meeting the fans that grew up with him and supported him during his time on Lunch with Soupy Sales.  The death of Soupy Sales is truly an end of an era, nailing another coffin into the bygone era of live television.  Soupy Sales was the last of the great kid show hosts of the Golden Age where he'll always be remembered for his zany sense of humor which made a whole generation of children and parents laugh together.
Hopefully they don't have cream pies in heaven.  If so, God doesn't have a clue what he's in for.