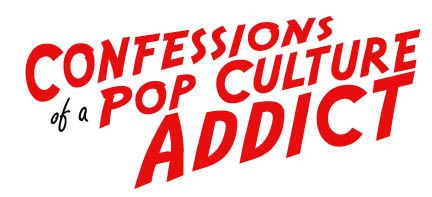 REMEMBERS
MAILA "VAMPIRA" NURMI
1921 – 2008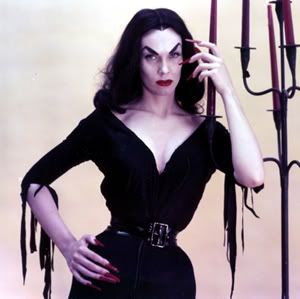 Perhaps one of the biggest regrets that I am ever going to have along this pop culture journey is that I never phoned Maila Nurmi, better known by B movie fans and horror enthusiasts by the moniker Vampira.  You see, for about the last six months, as a result of a bit of detective work and luck, I had in my possession her home phone number, which I had planned to use one day in order to request an interview for PCA.  However, I found her phone number at the end of September, and I figured it was too close to Halloween and that every Boris, Bela and Chaney would be seeking her out.  Then came that whole Herman's Hermits thing, and then by that time it was Christmas, and I didn't want to bother Vampira over the holidays.  But this weekend, just as I was beginning to rerehearse my pitch, Candace e-mailed me to let me know that Maila Nurmi had died in her sleep on January 10th.  She was 85.  As you can imagine this was quite a blow to me, not only as a fan, but because of the opportunity I let slip through my fingers due to hesitation.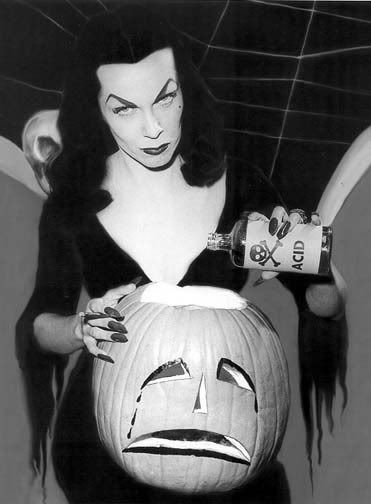 Vampira's fame may have been fleeting, but to those who experienced her, either as the host of the 1950's Vampira Show, a much neglected landmark in the history of television, or later in Ed Wood's legendary film Plan 9 From Outerspace, she was unforgettable and much beloved.  In fact, her influence in our society, primarily in fashion, is still evident to this day.  Every little goth girl that you see with her hair died jet black, donning pale skin and black makeup and garbed in funeral attire owes her entire look to Vampira.  Maila Nurmi was the world's first goth girl.  There was nobody else before her. 
Not surprisingly, the character Vampira was first born as nothing more then a Halloween costume.  Struggling to make it in Hollywood by doing bit parts in forgettable films and modeling in trashy pin up magazines, Maila Nurmi created her vampire character in 1953 for a Halloween costume party hosted by film choreographer Lester Horton.  Basing the look on a number of different inspirations, including Charles Addam's Morticia from The New Yorker's Addam's Family comic, Milton Caniff's Dragon Lady from Terry and the Pirates and the fetish art of Bizarre Magazines' John Willie, Nurmi caught the attention of television producer Hunt Stromberg Jr. who came up with the novel idea of putting Nurmi's character, Vampira, on television as the Friday night host of it's station's late night horror movie feature.  Nurmi accepted the offer and, at a rate of $75 a week, the sexy ghoul became the enigmatic star of The Vampira Show. 
The Vampira Show was a landmark television concept because it was the first of its kind, having a colorful and bizarre host introduce late night horror features and deliver cheeky dialogue between commercial breaks.  Throughout the 1960's, and right into the 1990's, imitations all over North America followed.  However, when The Vampira Show premiered on Los Angeles' KABC-TV in May of 1954 there wasn't anything ever like it before.  The Vampira Show was the first of it's kind and within weeks Nurmi was at the top of the world, appearing in Life Magazine, TV Guide, sleeping with Orson Welles, having coffee dates with James Dean (who was a huge fan of the horror hostess), running in the same circles as Marilyn Monroe and was even nominated for an Emmy Award in 1954 in the category of Most Outstanding Female Personality.  However, her time at the top would end as quickly as it came when in 1955 she refused to sell the rights to her character to ABC TV.  After a single year on the air Nurmi was fired.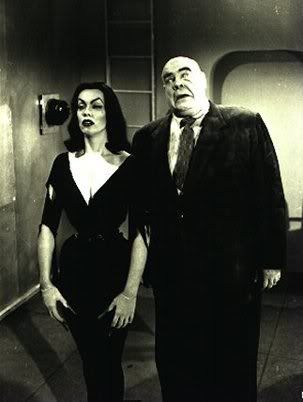 Out of work, and with little money left due to a low wage and a lavish lifestyle, Nurmi turned to films again, but as a result of being famous only as Vampira, and being typecast as a glamorous, yet campy ghoul, she found little success for the exception of the occasion low budget B movie.  This was when she came into the acquaintance of Edward D. Wood Jr who begged, pleaded and eventually talked her into appearing in his opus Plan 9 From Outerspace.  Nurmi didn't like Ed Wood, and she hated his script even more.  Yet, desperate for money, she took the part only when Wood agreed to allow her to do it mute, and thinking that nobody would ever see the film.  Unfortunately for Nurmi, Plan 9 would be the film that would secure her place in pop culture history.  In fact, as a result of most of her original broadcasts being scrapped decades ago, except for a small collection of kinescopes that are in a private collection, Plan 9 was the only film that the majority of horror fans have ever had to see her as her Vampira character.  A few other stinkers followed, including I Passed For White, Sex Kitten Go to College and The Magic Sword.  However, by 1963 Maila Nurmi had fallen off the pop culture radar and into obscurity.
But Maila Nurmi would resurface in the 1980s when she unsuccessfully sued Cassandra Peterson, aka Elvira, for stealing her character and her concept.  Yet, despite the fact that Nurmi had a strong case for copyright infringement, she did not show up for the hearing, and as a result the case was thrown out of court.  It was revealed later that Nurmi, who was living a modest lifestyle as an antique dealer and artist, had run out of money to pay her legal bills.  Peterson, on the other hand, stands by her story that all the Vampira based concepts were created by her producers, and were not created by her personally.  But as the 1980's progressed, new interest was being found in the films of Ed Wood, which meant that his band of odd balls and Hollywood eccentrics, including Maila Nurmi, were becoming legends again in their own little sub-genre.  Nurmi may not have liked Ed Wood, but in the end she owed him a lot.  Further cult popularity came when punk bands such as The Misfits and The Damned recorded songs about her and when Lisa Marie Presley portrayed her in Tim Burton's academy award winning film Ed Wood in 1994.  Finally, Nurmi found a new sense of dignity when she appeared in Brent Thompson's beautiful documentary The Haunted World of Ed Wood in 1996.
Yet the most personal, and revealing, portrait of Maila Nurmi that I have ever seen was in a wonderful independent documentary by Kevin Sean Michaels called Vampira: the Movie.  Released in 2006, Vampira: the Movie features a long and extensive interview with Maila Nurmi who tells her own story the way that only she can.  Often she seems very confused and delirious and some of the facts of her stories are hard to believe.  However, every now and then the powerful sense of presence, and that dark and mysterious look of cunningness appears in the aged woman's face, and she is instantly recognizable as the Vampira of lore.  The film also features lost footage from The Vampira Show, and interviews with sci-fi/horror legend Forrest J. Ackerman, The Misfits' Jerry Only, House of 1000 Corpses' Sid Haig and Bill Moseley , horror host Zacherley and a very insightful interview with Cassandra "Elvira" Peterson who talks candidly about the legal battle with Nurmi.  This film is a real treat to all fans of cult cinema, B films and pop culture oddities and I recommend it highly.  It is available for sale on amazon and visit the official Vampira: the Movie web-site for more information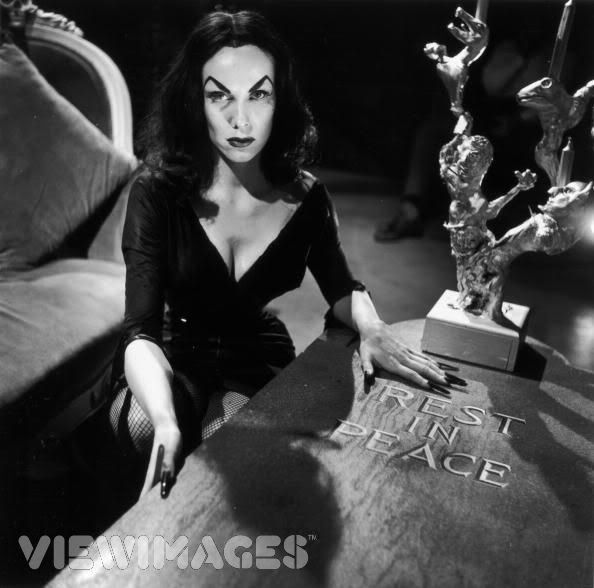 However, I think Maila Nurmi's passing was expressed best this weekend by my friend Julia Caron who wrote:
"I can't believe Vampira died!  My friend Sam had her number and we were going to call and interview her one day… We never did and she just passed away!  Maybe it's the fact that she is iconic as a vampire that never made [us] think of that potential problem (mortality) popping up."
I really don't think I can explain how I feel better then that.  Julia hit it right on the head.
May you rest in peace, dearest Vampira, and be the most glamorous of ghouls in the afterworld as you were in ours.